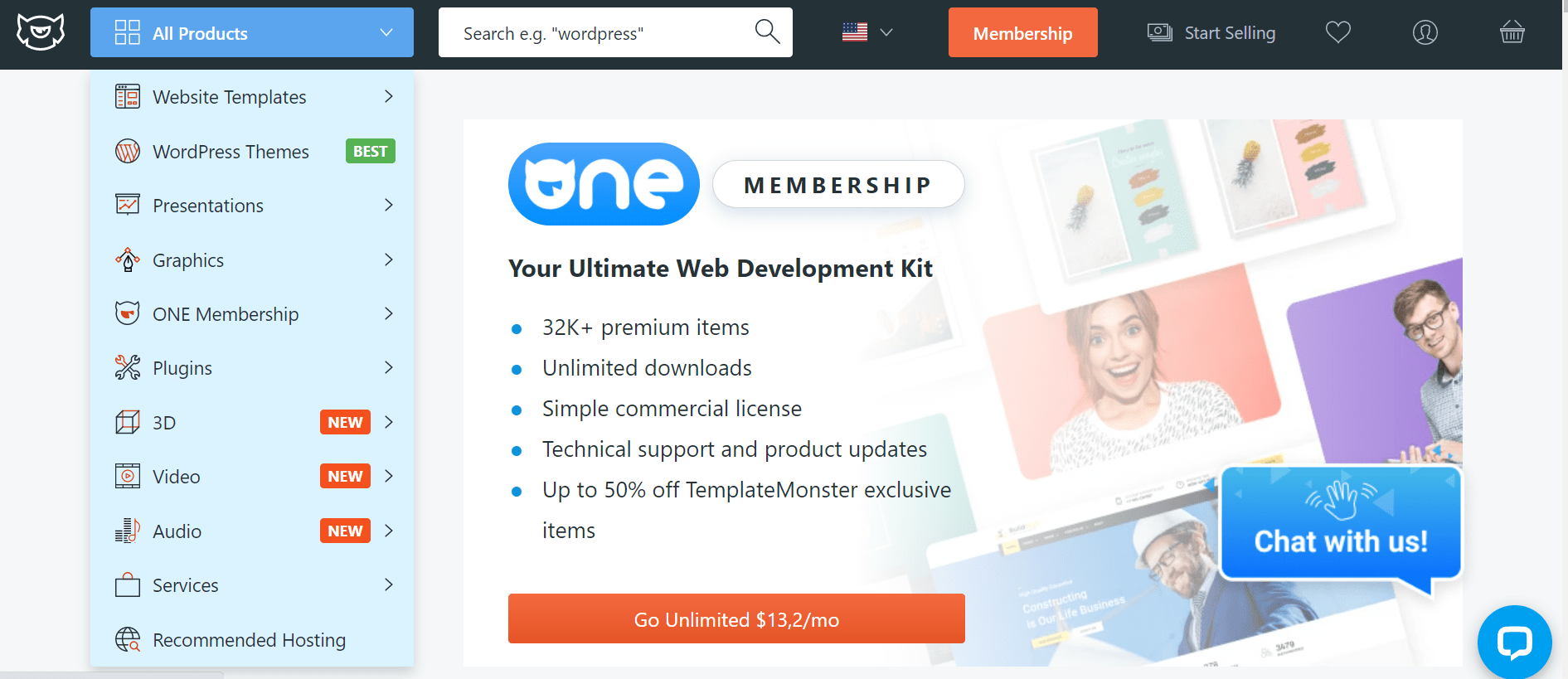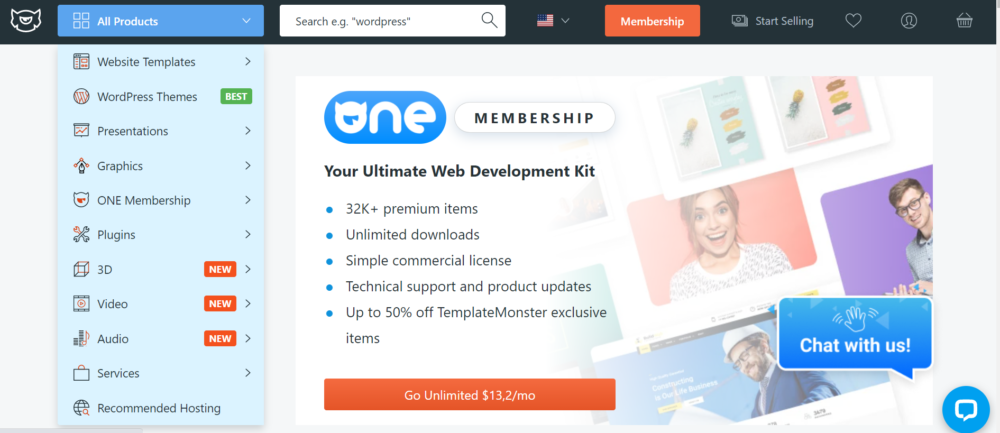 TemplateMonster Themes & Templates: Why Should I Buy?
1. They are relatively cheap comparing to the custom design. You can find a template costing below 100$!
2. Ordering a custom design is kind of a pig in a poke.
You and the designer can just imagine in a rough approximation how the website will look in the end. Meanwhile, with the ready-made theme preview, you can see the future website as it is.
3. The fans of custom design an object that is 100% unique, unlike a predesigned theme.
Ok, that's a just objection. But we have a counterargument. The themes are extremely flexible and have lots of customization options.
So with the help of several plugins, that you can easily find on the web free or for a moderate price, you can adjust the predesigned theme to your needs and make it look as original as a custom one.
4. You also get a license to use images the template goes with for free.
5. The 24/7 support team is always ready to help in case you face any problems before or after buying the template.

TemplateMonster Templates
Shop for Drupal Themes
Shop for Html5
Shop for Joomla
Shop for Magento
Shop for  Moto cms HTML
Shop  for  Opencart
Shop for Prestashop
Shop for Woocommerce
Shop for WordPress
Features of TemplateMonster Themes & Templates
Today even a kid knows that starting a website with having ready-made design at hand is the easiest and the most cost-efficient way.
The choice of templates is tremendous. It's difficult not to get lost in this galore.
Luckily, you are reading this article aimed at simplifying your life. Here we will draw your attention to the templates' features that are really essential for your future online resource.
The first piece of advice is to pick out a decent template provider.
Don't look for the cheapest solutions as there may be hidden fees and other distressing things like poor quality of themes, no images included, paid or no support, and so on.
Turn to the reputable industry leaders that have been present on the market for a while, use the services of experienced developers, and offer a variety of items, as well as additional services.
Here are some of them:
ThemeForest
Colorlib
ThemeGrill
The list goes on.
Then you need to decide what engine will power your template.
CMS & Web Templates (WordPress, Moto CMS, Joomla, HTML5, etc.) are suitable for personal blogs, portfolios, business, medical, food & restaurant, magazine & news, education, sports, IT & software, movie, charity, fashion, etc. websites.
ECommerce templates (Magento, PrestaShop, Shopify, OpenCart, WooCommerce, etc.) fit for different types of e-stores.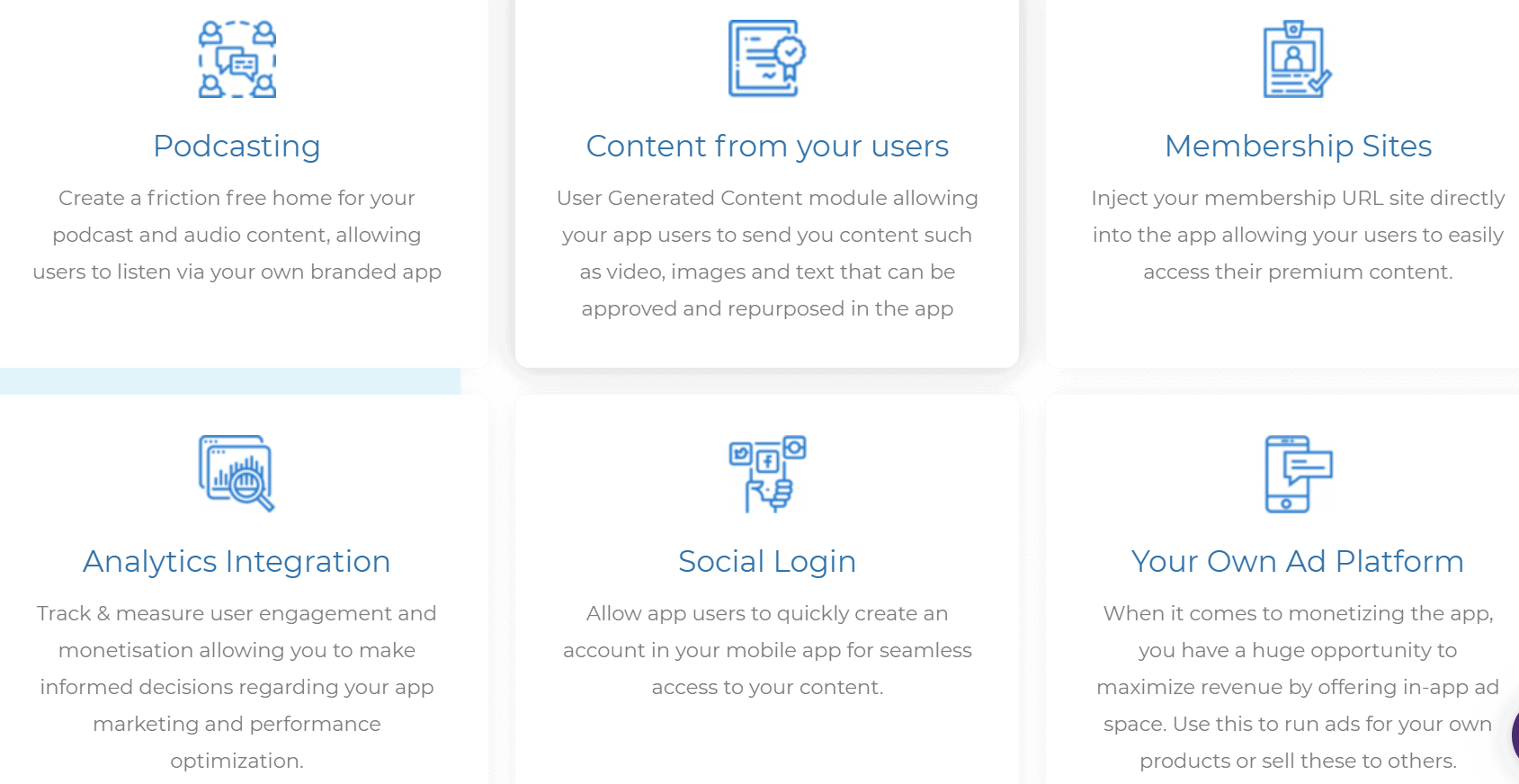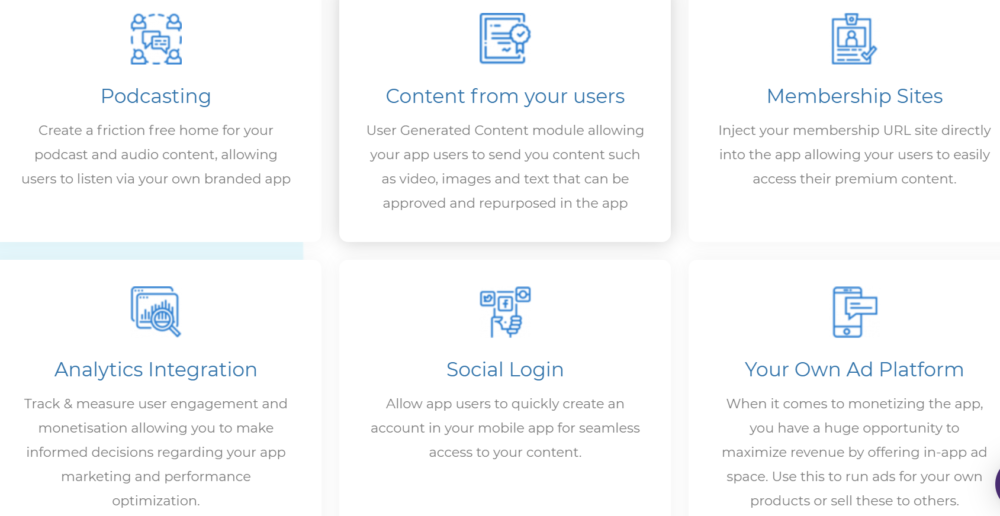 How to Choose a Website Template?
Responsive Design
The responsive nature of the template is a must nowadays.
Choosing the template that includes this feature you'll get a website that adjusts to any screen resolution of the device it is being displayed at, without hiding unnecessary elements.
This leads to greater UX and enhanced SEO because all users are headed to the same site.
Everest – Multipurpose PrestaShop Theme
Cross Browser
When you buy a cross-browser template, there is no need to manually test anything in different browser versions and platforms.
You can do whatever changes to your website and be sure that its look and performance will be the same perfect in all browsers.
Wedding Planner Responsive Joomla Template
Well Documented
If you buy a premium template from a reputable provider, it is shipped with all necessary documentation that guides you through all processes you need to accomplish with the template.
Nevertheless, it never hurts to check out whether the theme's code is semantically awesome and whether all the documentation docs are packed, cover, and explain all bases for you.
Wapuula – Multipurpose Corporate WordPress Theme
Multiple Theme Options-
All of us want our websites to look modern and unique.
So, select themes offering non-standard options for changing the template's appearance.
Adjust your theme's look easily: upgrade typography, logo, or navigation.
Do the same intuitively with a slider, blog pages, portfolio, and page footer until every detail delights your eye with a classy style.
BuildWall – Construction Company Multipurpose WordPress Theme
Custom Post Types & Post Formats-
Make sure that it is possible to use unique types of posts for various info like customers' testimonials, team bio posts, company services descriptions, and other posts you would like to highlight.
Every page of your website can be inimitable. All you need to do is to choose from a list of available post formats, individually designed to match different tastes and needs.
Intense Multipurpose Website Template
Lots of Shortcodes-
Shortcodes significantly simplify the embedding of media content.
You can use them for post output, elements, grids, lists, tabs, video and audio, Google Map, and much more.
Quality themes provide you with these little helpers, but you'd better make sure that your theme supports the functionality.
Includes Custom Widgets
Even a kid can cope with editing a web page via Theme Customizer.
It usually contains all options from Theme Options. You can view the amendments you've done in real-time using the Preview function for the purpose.
No changes are saved automatically without your confirmation.
Evolution Business Moto CMS 3 Template
Translation (Localization)
If you are striving for international cooperation, it's great if your template is translated into several languages by default (i.e.: English, German, Spanish, and Russian) with the possibility to add as many languages and currencies as you need.
Kids – Kids Clothing WooCommerce Theme
List/Grid Category View
The feature lets your customers choose the preferred viewing mode for products and categories on your site: list, grid, etc.
Premium themes are flexible enough to allow them to do just that.
Medicate Multipurpose Website Template
Responsive (Touch) Product Carousel
Premium templates don't make any compromises when it comes to touch displays.
You can arrange product images in a responsive gallery, which allows your visitors to browse products using the touch functionality of their smartphones and other handheld devices.
They actually swipe their way to a purchase.
Grace – Responsive PrestaShop Theme
Icon Fonts (Retina Ready)
Check if the template is loaded with icon fonts containing symbols and glyphs.
You can change their appearance only with CSS.
This is important because icon fonts are vector images giving you crisp and scalable graphic elements, which look amazing on Retina displays. With these, you can take on any PPI or any display.
Drivers – Bus Company Premium Moto CMS 3 Template
Page Builder (Drag-n-Drop)
If you are not tech-savvy, it's better to choose a template equipped with an intuitive drag-n-drop builder.
For instance, Novi Builder is an HTML page builder that enables you to customize your website template directly in your browser using an intuitive interface.
Add CSS properties, classes, customize the SEO settings of your pages, upload images, and do many other useful things with a user-friendly graphical interface.
Moreover, you can see all the changes you make instantly, without writing or editing any code in your text editor. A good builder is a very helpful tool in web development practice.
Brave Theme – Multipurpose HTML Website Template
Live Customizer
If a template is equipped with Live Customizer, you will be able to preview the changes made to your website in real-time before pushing them live.
Lots of options will make it a breeze for you to modify the structure and the visuals of your theme, including color scheme, typography, blog layout, and more.
JohnnyGo – Multipurpose Home Services WordPress Theme
Accelerated Mobile Pages (AMP)
Accelerated Mobile Pages (AMP) consist of mostly ordinary HTML5 code.
It comes with special extensions and elements for mobile optimization.
There are certain tags that you can and should use when developing the mobile version of your site, and there are those that you must never use.
For example, the tag becomes. This promises great advantages in terms of speed and SEO optimization.
Extreme – Extreme Sports Magento Theme
Lazy Load Effect
Lazy Load delays loading of images in long web pages. Images outside of viewport will not be loaded before the user scrolls to them.
This way you don't make the users wait to improve their experience on-site.
Multipurpose Marketing Landing Page Template
Long-Term Support
When you buy a template feeling helpless and all alone are not the things you were paying for.
Make sure that free 24/7 lifetime support is included in the package.
This way you will be confident handling your themes, your issues will be resolved fast, and you will get the desired result in the end.
Things like free lifetime support and updates save you tons of money and nerves.
Everest Spare Parts 1.7-A Better Way Forward PrestaShop Theme
SEO Optimized
Do you worry that your website won't gain more targeted traffic because you are not an SEO professional? But you don't have to.
Choose an SEO friendly theme that is compatible with most of the popular SEO plugins.
Quality templates are created to help you with search optimization, improve your website's operation, and save your time.
SEO optimized themes are perfect solutions for editing page titles and meta descriptions, setting canonical tags, etc.
SEO plugins have a wide range of possibilities and features from helping you choose the best post title and keywords, to in-depth analysis of your content for search optimization opportunities.
You will be able to build a powerful and crawlable website with the possibility to add robot metadata to any page you want, "nofollow" your links if necessary, etc.
SEO plugins include functionality to optimize your content for social networks, create XML-sitemaps, and numerous other features.
Everything is clear and simple, just install the plugin, set it up, and start optimizing your pages for the best search engine visibility.
Minerva-The Furniture Shop OpenCart Template
That's it for now. We hope our list of essential features will help you choose the right template for your business.
Of course, it's not exhaustive and if you are eager to share your personal templates selection criteria, your comments are welcome in the section below.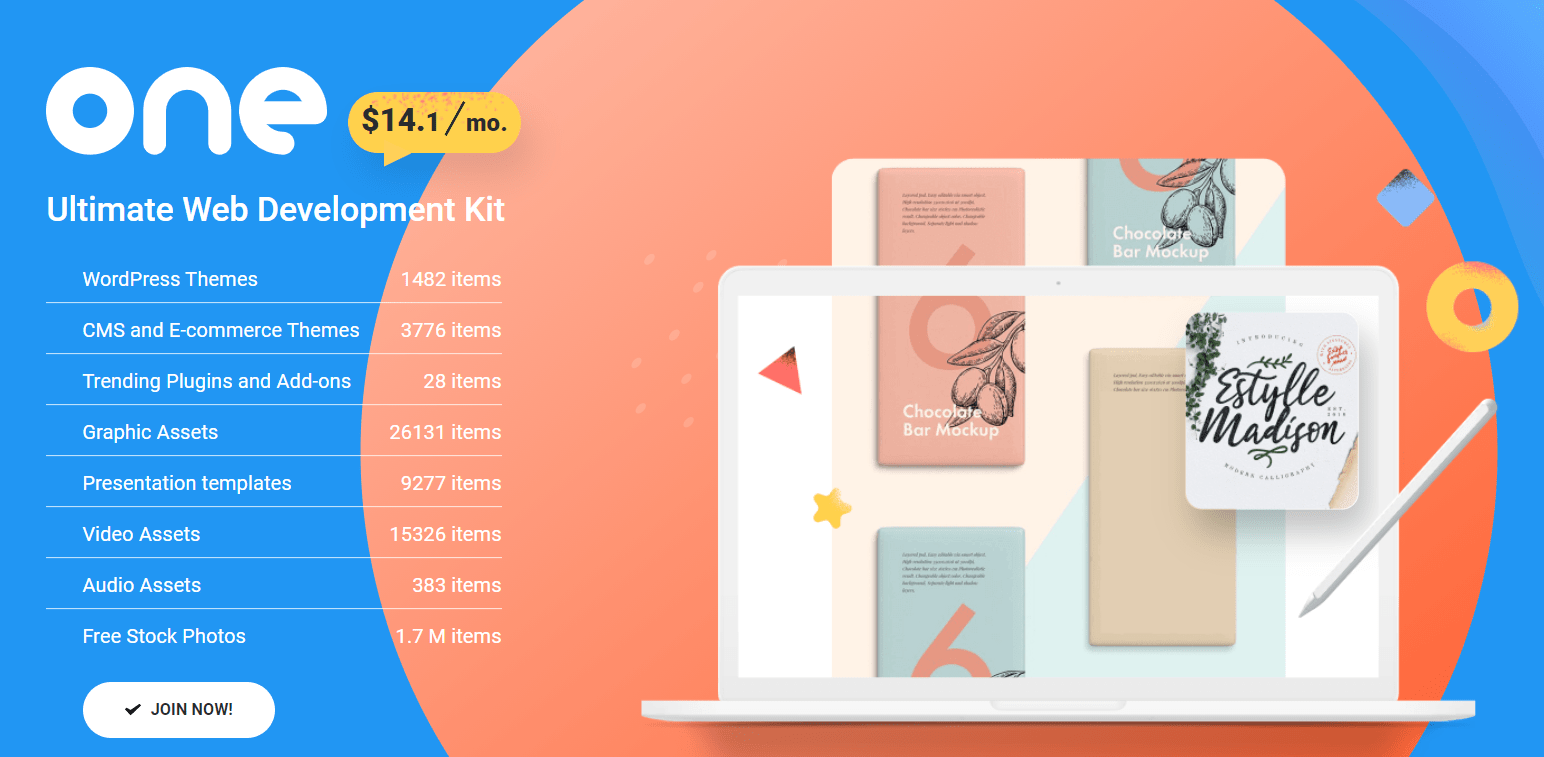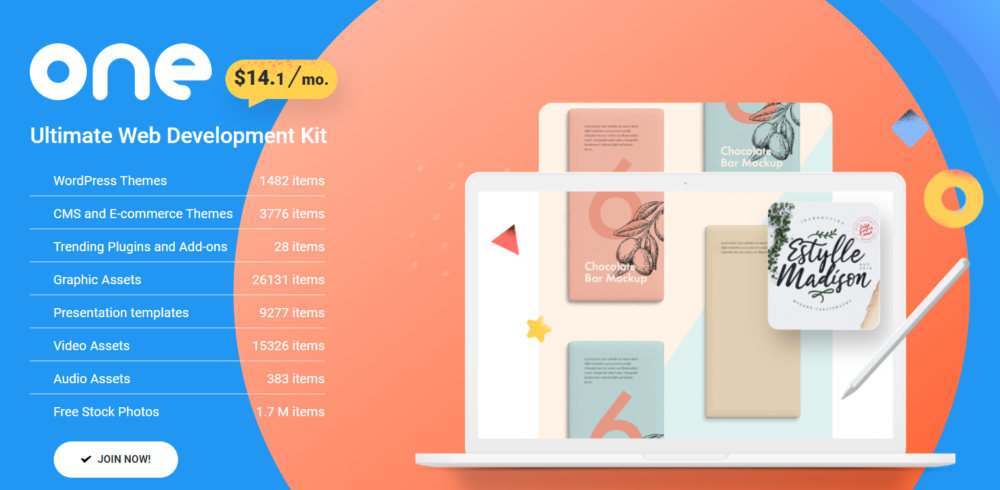 Quick Links
Conclusion | TemplateMonster Themes & Templates Discount Coupon
Do take advantage of these TemplateMonster Themes & Templates Discount Coupon 15% Off June 2023 on every product.
This is a limited time offer by official template Monster Team.
Thanks for reading this article and best of luck with launching your website!