Copy-Paste is one of the most frequently used commands on computers and mobile devices.
The command facilitates the transfer of data from one location to another, whether it be a virtual address, a required field on an online form, or file content that has to be relocated.
However, what if the data is not selectable? From YouTube videos to PDFs, photos to online presentations, and screencasts to GIFs, the 21st-century data format is fully digital.
Traditional Copy-Paste will no longer function under these conditions, which is why OCR is making tremendous progress (optical character recognition technology).
Obtaining the digital data and inputting it manually is a viable option, but this will only improve efficiency and will considerably reduce your production.
TextSniper is the only answer to this copy-pasting problem by combining the greatest clipboard functionality and OCR technologies in a single package.
TextSniper Review 2023: What Is TextSniper?
TextSniper is an excellent Mac application for extracting text from photos and other digital files.
As long as you run the most recent version of macOS, it supports English, French, Spanish, German, Italian, Portuguese, Japanese, Korean, Russian, Ukrainian, and Traditional and Simplified Chinese languages and has a basic and straightforward interface.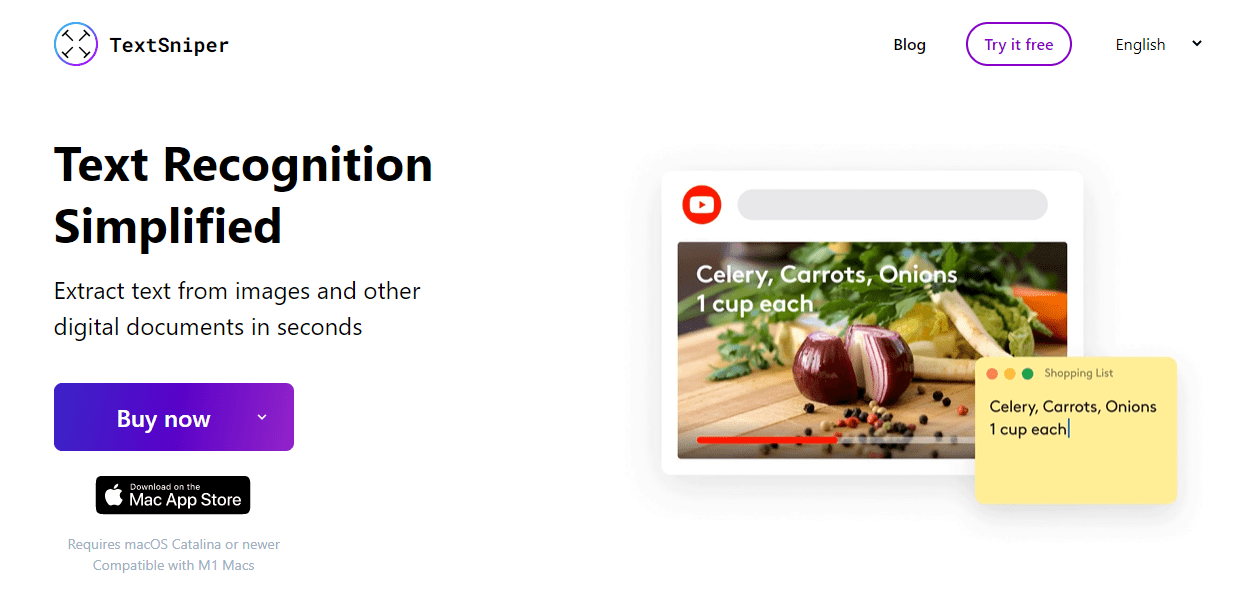 TextSniper's sole drawback is that it might be imprecise when scanning text, including several numbers, symbols, or emoticons.
You can preview scanned text without copying and pasting it into another editing program or notepad to examine the results.
TextSniper is an excellent and inexpensive OCR software application for extracting text from any picture or media. TextSniper is a no-brainer if you're in the market for a low-cost tool like this and you're using a Mac.
Who Is TextSniper For?
Copy Copying and pasting content on several platforms is a daily occurrence. With the globe trending toward digital media, most texts and data are in digital format.
TextSniper may be quite useful for those who spend the majority of their time on Apple devices, whether for business or personal reasons.
For instance, if you work in data entry, you likely spend most of your time searching through digital data. You know how much TextSniper may boost your total productivity in this situation.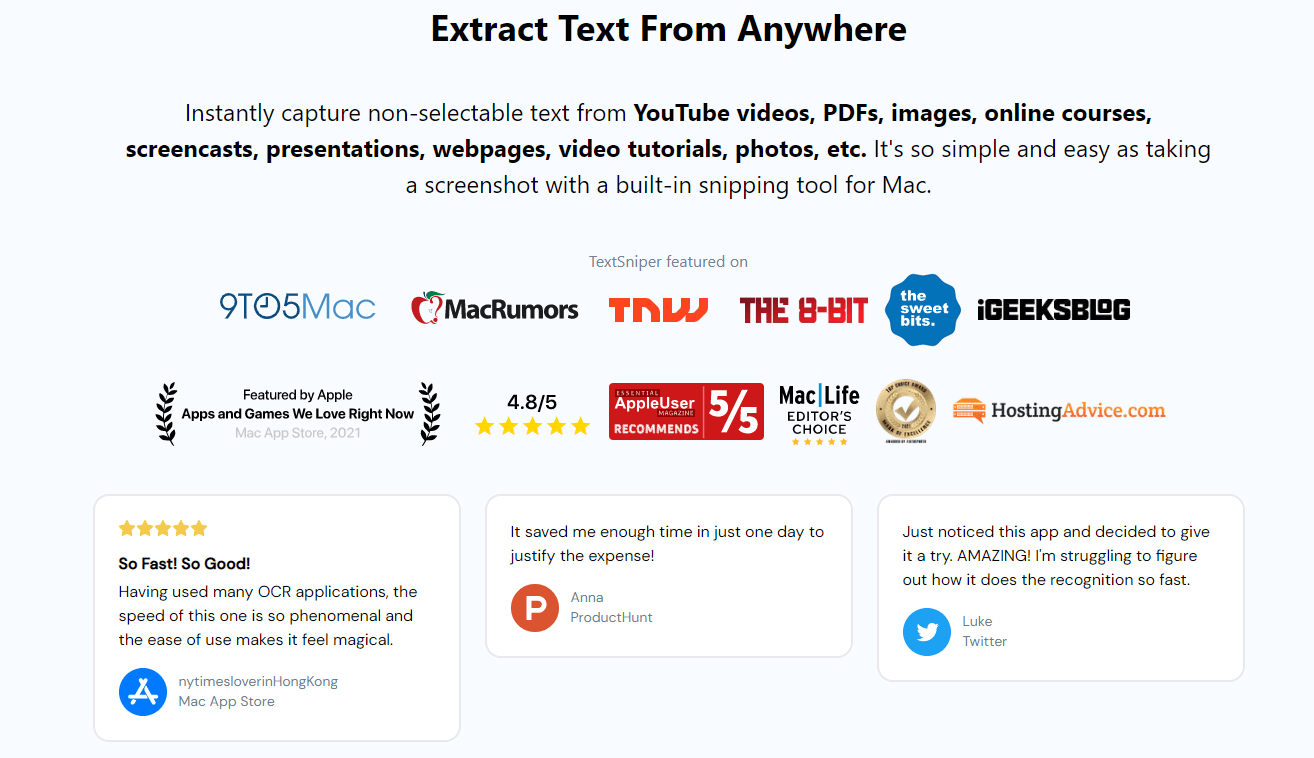 TextSniper will come in if you need to copy text from a screencast, YouTube video, a non-interactive PDF, or a website that does not provide text selection.
In addition, the tool may expedite the whole process of data input, resulting in a more advanced competency.
TextSniper is also a fantastic software for students, particularly in light of the online session scenario predicted to be the future of education.
TextSniper enables students to extract text from online courses, presentations, and video tutorials in a matter of seconds, allowing for more effective note-taking as video conferencing services facilitate frequent online sessions.
Quick Links:
Conclusion: TextSniper Review 2023
Whether a student or a working professional, obtaining and using data from various sources will be a regular occurrence for you.
This feature-rich application facilitates the cloning of text from digital photos and presents them in handy ways, such as the simple text-to-audio function.
From the user experience to the precision of the OCR function, TextSniper is the next-generation solution for data sorting that significantly increases processing speed.
TextSniper is an excellent utility tool due to the additional capabilities that load, the app's essential functions, and the inexpensive purchase.
With the assurance of the money-back guarantee, you should feel comfortable testing it without worrying about the few bucks you've invested.