Blockchain has been growing since years and it is going to be a big thing for every industry. With the growing demand of Blockchain, a number of events are organised around the world. IOHK Summit is one such event which will gather a large number of Blockchain experts from around the world.
The IOHK Summit 2019
Date: 17th & 18th April 2019
Venue: Miami Beach Convention Center
IOHK will be organising the IOHK summit on 17th and 18th April gathering experts from the Blockchain Industry. The event will have exhibitions and Hackathon on various topics.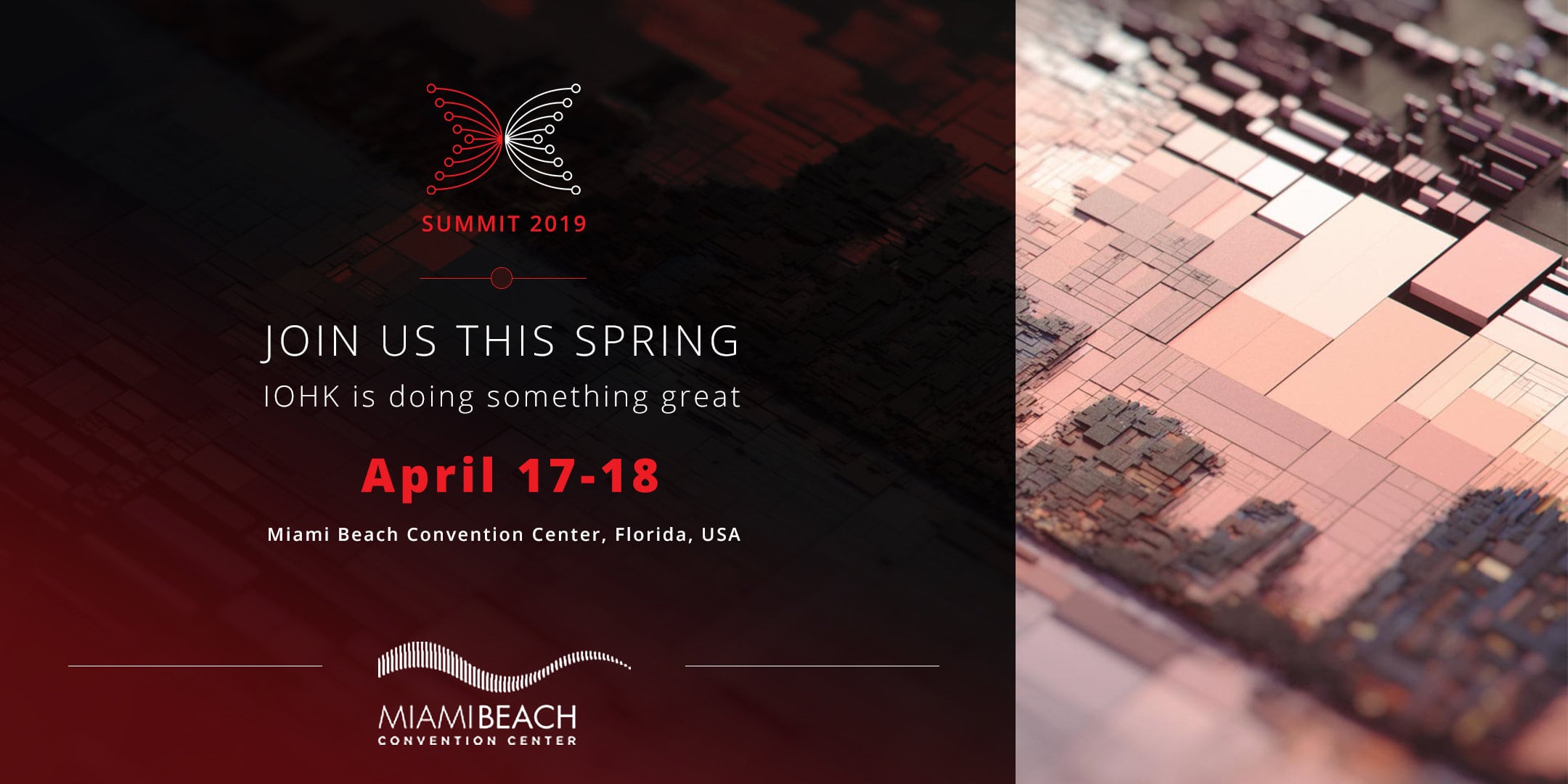 Speakers:
Charles Hoskinson CEO and co-founder at IOHK

Aggelos Kiayias Chief scientist at IOHK

Duncan Coutts Chief technical architect, Cardano project at IOHK

Lars Brünjes Director of education at IOHK

Bingsheng Zhang Research fellow at IOHK and many more..
The 
IOHK
Summit
 2019 is an opportunity for blockchain enthusiasts and businesses from around the world to meet, collaborate, and discover more about how 
IOHK
is reimagining this influential technology to be better and more secure than ever.
With world-renowned experts from both 
IOHK
 and the broader industry attending and speaking — as well as some exclusive announcements from 
IOHK
 CEO Charles Hoskinson — it's one not to miss for anyone involved in the cryptocurrency and blockchain sector.