If you're looking to make a career in digital marketing, then your CV is going to be critical in landing your dream job. So, what should it include? In this post, we take a look at the key things you need to showcase if you want to impress potential employers. Read on for our top tips!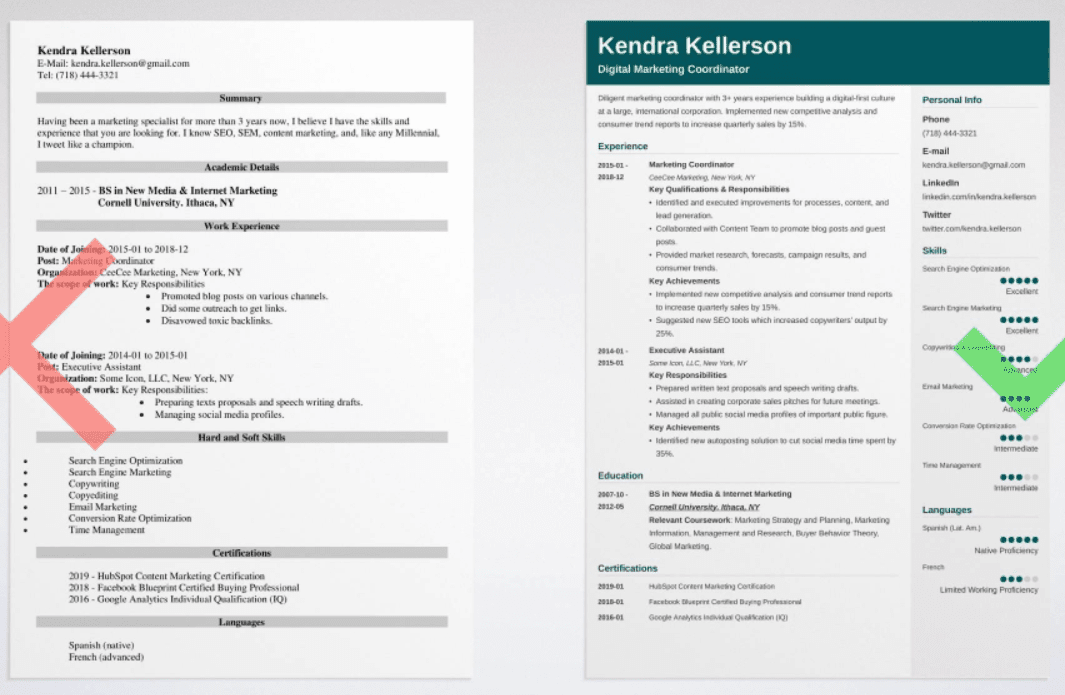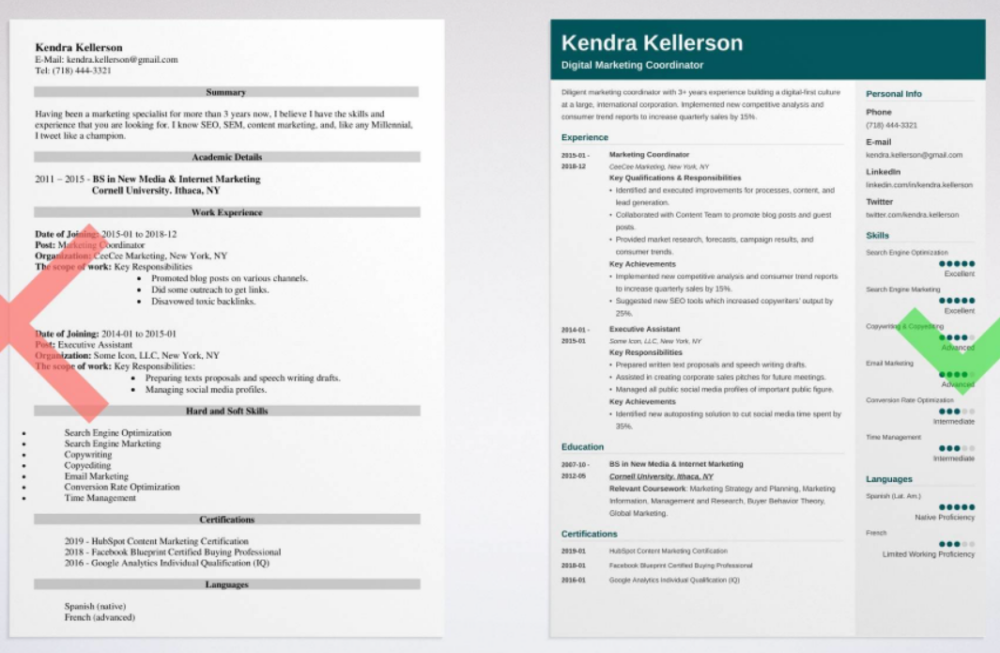 1) Make It About You
When it comes to creating a CV, it is essential that you make it about yourself. Your CV is your chance to present yourself to potential employers in the best possible light, highlighting your strengths and accomplishments. This means that you need to focus on what makes you unique and what sets you apart from other job seekers.
You should include specific details and concrete examples in order to illustrate your skills and abilities, rather than simply listing them at a high level of generality.
Additionally, it is important that your CV reflects both who you are as a professional, as well as your passion for the career path that you have chosen.
By focusing on yourself and making your CV all about you, you can set yourself apart from other candidates and prove why you are the ideal person for the job.
2) Keep It Clean and Consistent
Your CV is one of the most important tools you have when searching for a new job. It is your first chance to make a good impression, and it should be clear, concise, and free of any errors. In order to create a strong CV, start by ensuring that the layout is clean and easy to read.
Use clear headings and plenty of white space to break up the text. Then, focus on the content. Make sure to highlight your most relevant skills and experience, and avoid including any irrelevant or outdated information.
Finally, proofread your CV carefully to ensure that there are no grammatical or spelling errors. By taking the time to create a well-designed CV, you will increase your chances of impressing potential employers and landing the job you want.
3) Know Your Audience
When creating content for your audience, it is important to first understand who those people are. Whether you're writing for a specific organization or company, or for a broader public audience, it is essential to tailor your message based on what your readers will be expecting and looking for.
This requires research into their demographics and interests, as well as an understanding of the specific goals that they have in terms of interacting with your content.
By knowing your audience inside and out, you can craft compelling content that speaks directly to their needs and that is more likely to engage them effectively.
Ultimately, this helps you to build stronger connections with the people you are hoping to reach, which can ultimately have a positive impact on your business or organization in the long run.
4) The Numbers and Platforms Matter
In today's job market, your CV needs to be as attention-grabbing as possible. That means not only ensuring that your experience and skills are up to date, but also that your CV is formatted in a way that makes it easy for potential employers to see what you have to offer. One important way to do this is to make sure that the numbers and platforms you list on your CV are relevant to the jobs you are applying for.
For example, if you are applying for a job that requires experience with a specific software program, listing your experience with that program on your CV will help you stand out from the competition.
Likewise, if you are applying for a job that requires extensive experience with Excel, including your proficiency level on your CV will give you an advantage over candidates who don't have that experience. In today's competitive job market, every edge counts, so make sure your CV includes the information that potential employers are looking for.
5) Proofread
Proofreading your CV is an essential step in ensuring that you present yourself in the best possible light to potential employers. A carefully combed-over CV will highlight any mistakes or errors, and it can also help to catch any inconsistencies or omissions that may impact your candidacy. As such, it is important to approach the process of proofreading strategically and with a critical eye.
To get started, take some time to go through each section of your CV line by line, focusing on areas that may be vulnerable to error. For example, look for typos or grammatical mistakes in your writing, as well as formatting issues like inconsistent spacing or missing bullet points.
Mind also any information like dates and contact details that could potentially be out of date. By taking extra care in this stage of the editing process, you can ensure that your resume is polished and error-free.
And with a little luck, that attention to detail will help set you apart from other candidates when it comes time to land that all-important job!
Conclusion- What Should the Perfect Digital Marketing CV Include?
So, what should you put on your digital marketing CV? Everything! Your experience and skills should be front and center, but don't forget to highlight any volunteer or freelance work you've done.
And if you have a blog or website of your own, make sure to list that too. The perfect digital marketing CV is well-rounded and shows off everything you have to offer potential employers.
Are you ready to create your own stellar CV? If so, our team can help. Let us know how we can assist in putting together a document that will show hiring managers just how awesome you are!
Quick Links