This post is about TryMyUI Review 2022. An amazing platform to run tests of your websites and apps.
TryMyUI Review 2022– Is It Legit Or A Scam?
Introduction to TryMyUI
Looking for ways to make some extra money? Are you looking for ways to earn money online? Does the idea of making extra income while surfing the web excite you? Well, at first I too was very curious about making money through online sources while sitting at my home.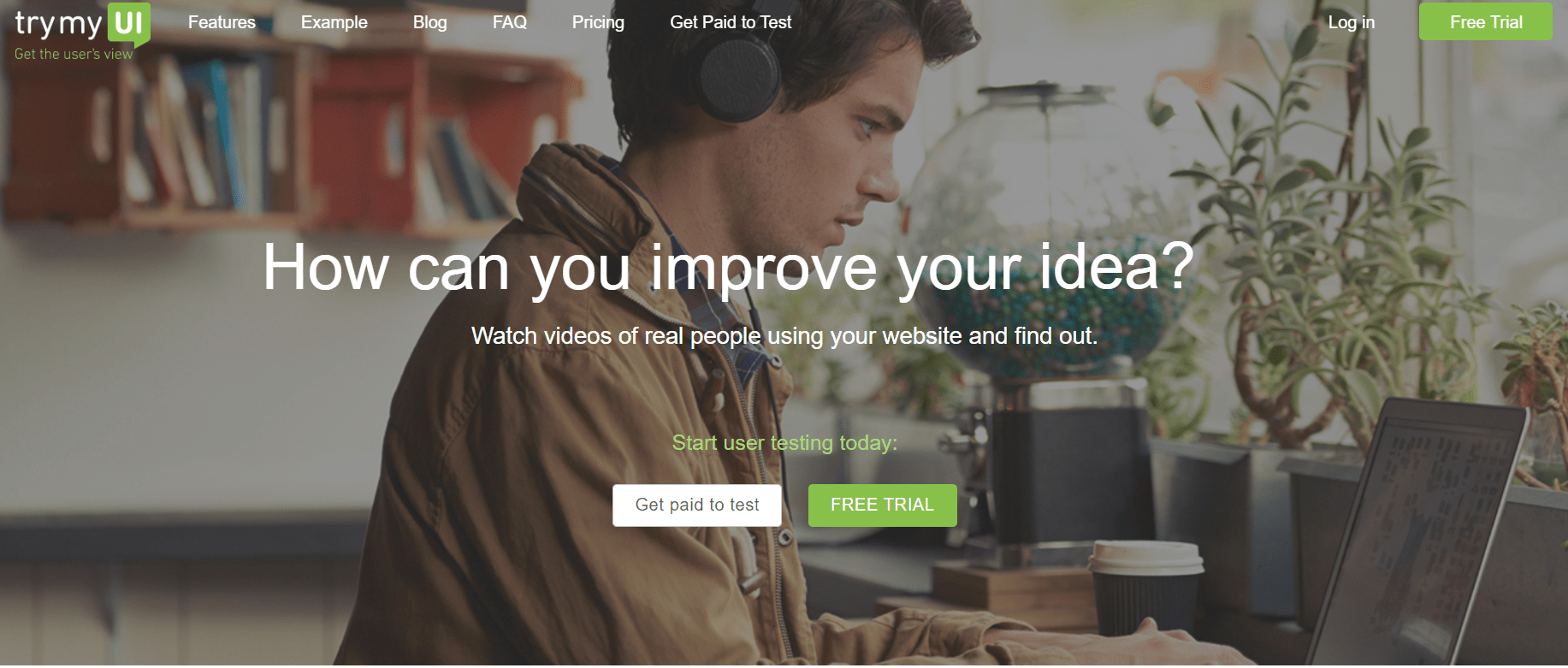 Many people just like you and I are also in search of ways to make money online. Unlike many options present today, usability testing is a very easy and simple way of earning some extra money.
Running various tests on the website while surfing the web and making money through the same, sure sounds interesting. 
My search for safe and easy ways to make money online ended when I discovered and learned about TryMyUI. It is a very widely used website for making money by people all around the world.
TryMyUI helped me make a lot of money and that's what motivated me to write this TryMyUI Review 2022 especially for you. 
Through this TryMyUI review, I will help you understand everything about TryMyUI. So without wasting any more time, let's get started.
What Is TryMyUI?
TryMyUI is a platform where you can run tests of your websites and apps. It's a website for testers and developers to test the content on your website and apps. Even a small change on the website or an app can change the user experience to a great extent.
This is where TryMyUI comes in, they test your website or app with the help of testers for feedback. The tester has to screen record the testing process and give his opinion and submit it once it is done.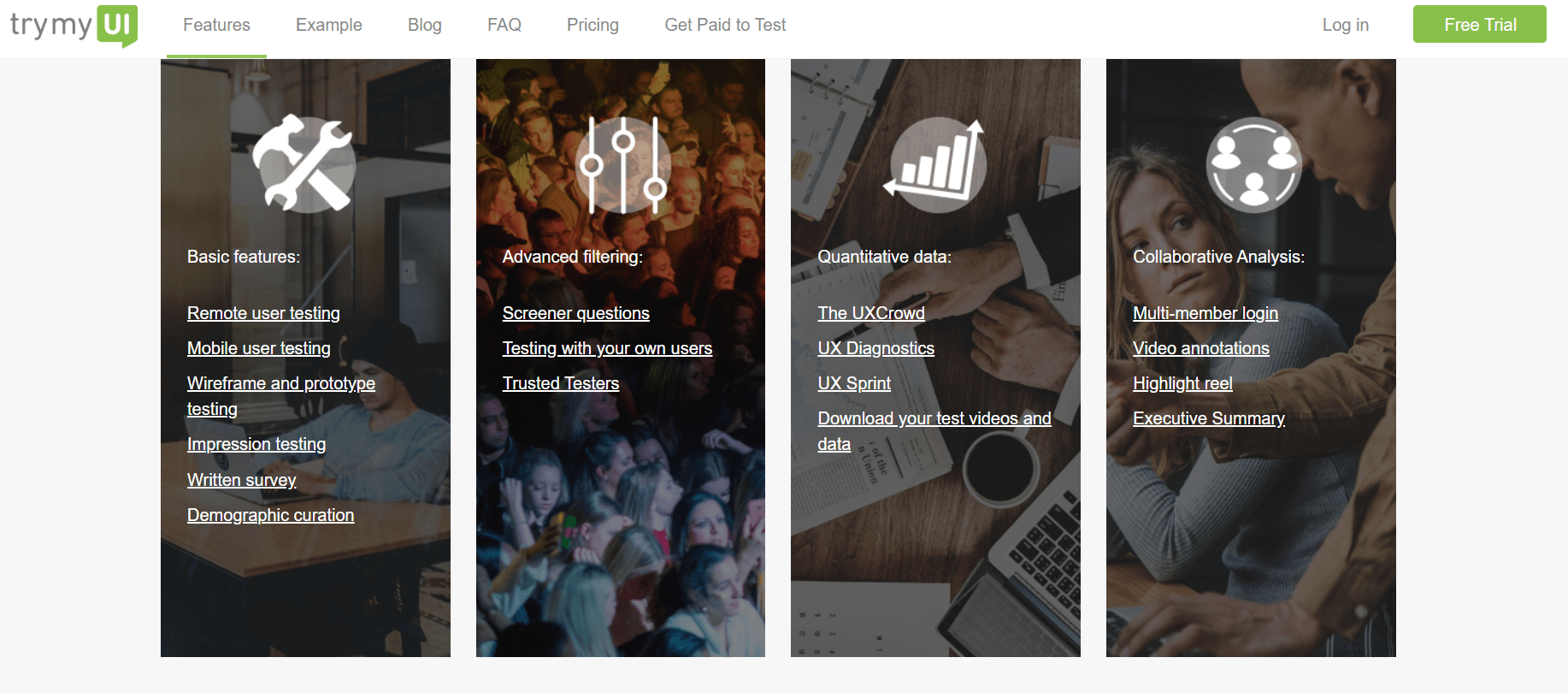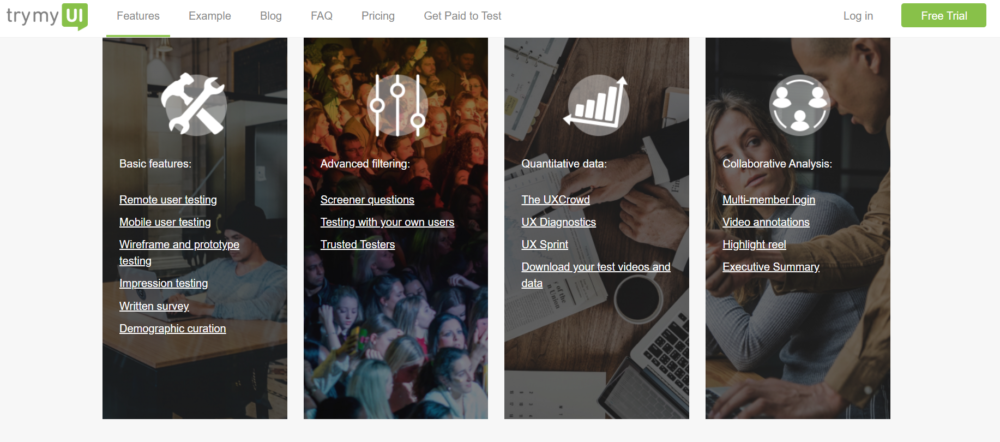 It is a great platform for usability testing. You can start using TryMyUI in just three simple steps. You just need to set up your test, pick a target user, and get started. They offer great features like collaborative analysis that helps you save time spent on usability testing.
You also have the luxury to increase your results with the help of crowdsourcing. Yes, TryMyUI allows you to crowdsource your usability testing results and helps you understand better about what results were better for the users and you can even find the big problems faster while running your tests.
Is TryMyUI For Right For You?
Now you may ask who is it for? The usability testing is primarily for testers and developers who are looking to get some extra cash.  This is not something that can replace your daily full-time job.
If you are someone who's looking for a way to earn some extra bucks online without much hassle, then this certainly is for you. Testers get paid weekly and get 10$ per test, the test usually lasts around 20 mins.
There is no limit on how many tests you can do, but there aren't many available at once. So you get somewhere around 3-4 tests per week. Well, 30-40 bucks ain't bad as a side income.
Is TryMyUI Legit? 
Well, it is obvious that at first glance one may think it as a scam. The last thing you want to see as a tester is to get scammed for your work. So I have tested it to see if it's legit or not. To my wonders, the site pays you weekly for the number of tests you have done.
The payment can be received weekly by Paypal. So No, it is not a scam. TryMyUI charges 35-40$ from the user per test for running tests on their websites and pays you 10$ of it. 
Some online users have their opinions as TryMyUI being a scam but you can't blame them for that. There is a reason for that, the review the user submits must be accepted and cleared for payment from the client.
Only then will TrymiUI pay you and not if your review gets rejected. So some users might think that they have done a good job and got left out by the website by not paying. The user review might have been good but must have got rejected by the client.
How Does TryMyUI Work?
Now with that out of the way let's get to work. Let us see how TryMyUI works. Once you get to the website there's a pretty simple option to sign up for the service.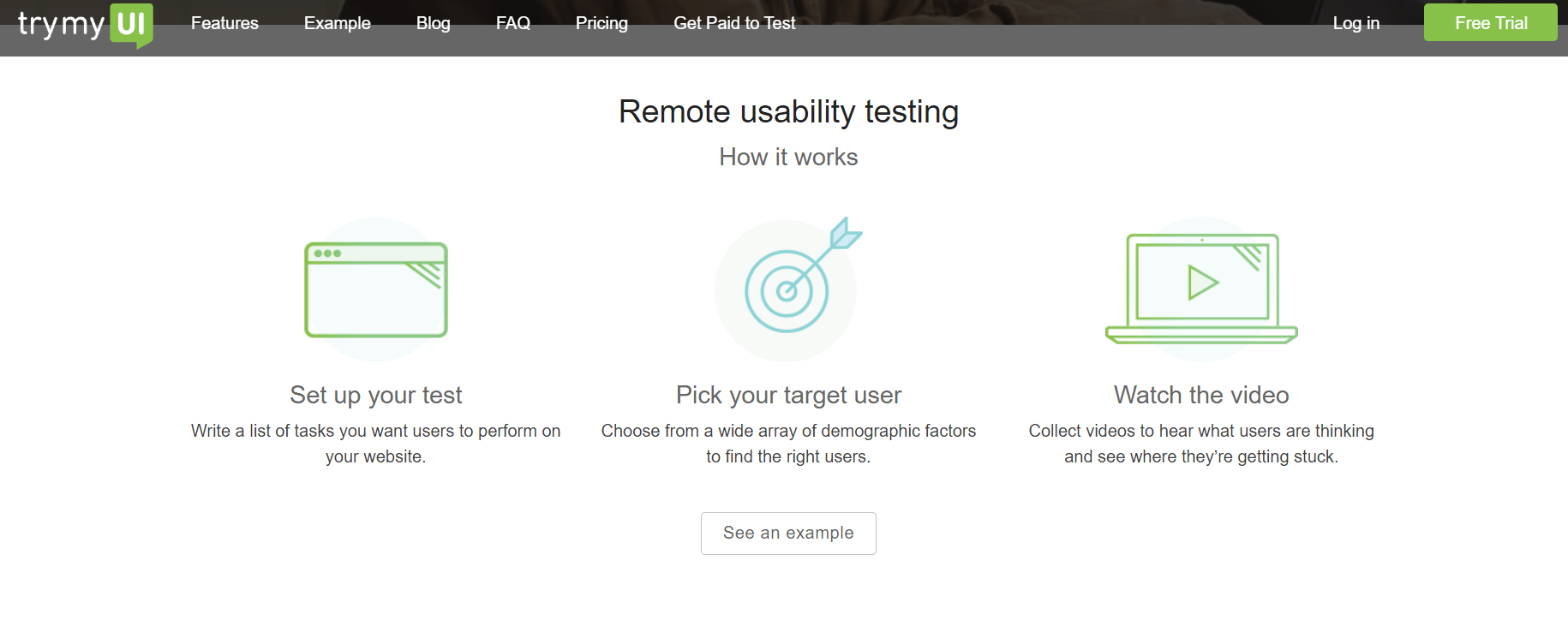 To sign up you need to fill in some demographic information like your address, gender, employment status, etc. Choose a username for yourself and password and get the confirmation mail. Make sure you have your email address entered properly.
You will be receiving emails on this email address and will understand below why it is important  Once you are done with this, TryMyUI matches you with the most relevant tests available for you based on your demographic information.
Once you need to download the TryMiUI recorder, this software records your screen as well as your voice. So be sure to connect a mic to the system before you start.
There is an optional 1 min video on how the testing is done, depending on the user if they want to view it or not. It's recommended that you watch it if it is your first time here. You are now presented with the qualification video right after this step.
Equipment & Setup Required
Now what all do you need before getting into actual testing work. You require a pretty standard setup for the work, nothing over the top. A desktop or a laptop with an active web connection is a must.
You need a mic since you need to record your voice too while recording the screen. Even a Mobile phone can be used for testing. The last thing you will need is a Paypal account to redeem the amount earned.
You can download the screen recorder from their website which is available for all the platforms.
How Can You Join TryMyUI?
Now let us look into joining TryMyUI. You can easily get started with just three basic steps. Let us look at these steps in detail and find out how like many people, you too can join TryMyUI.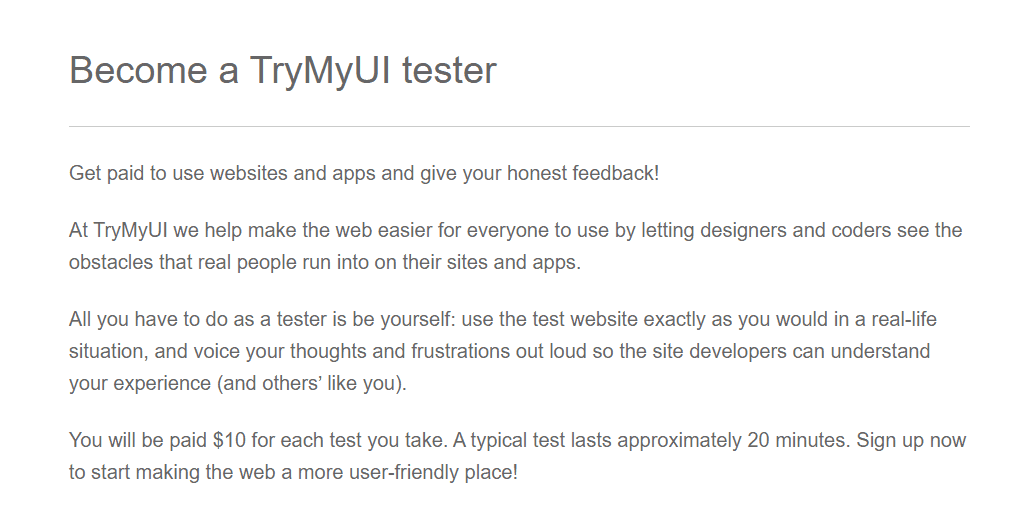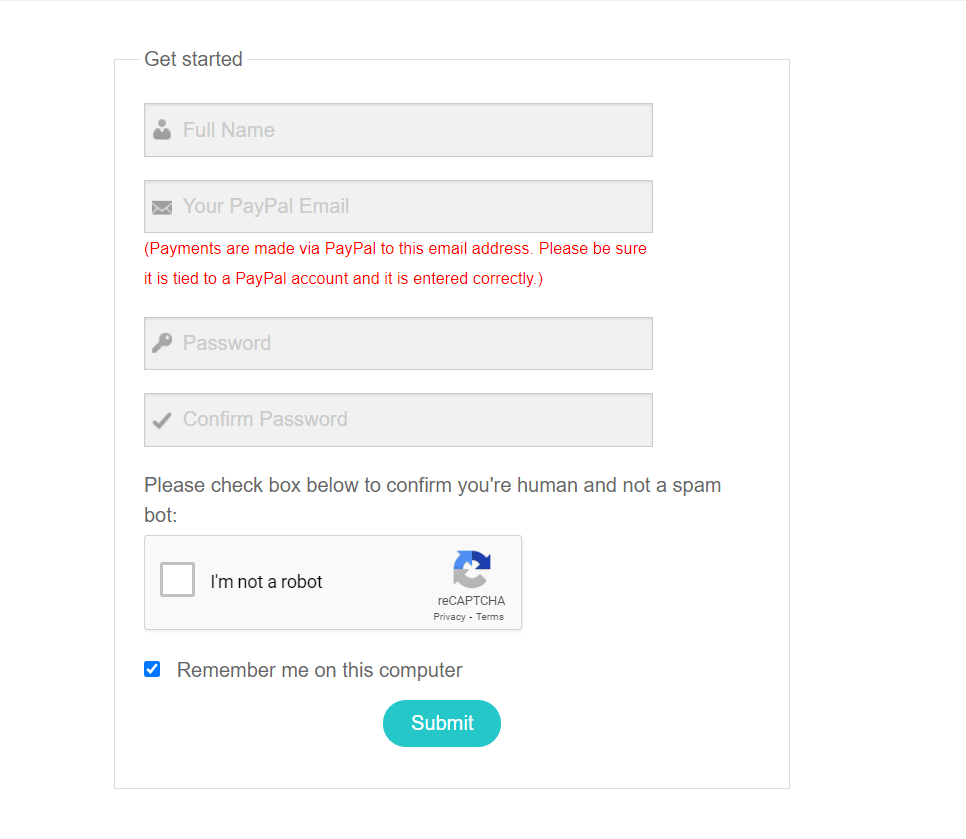 Let's see what's there in the qualification test. The qualification test will include a series of tasks that will have a time limit of 20 minutes. You need to calmly perform these tasks within this given time limit.
Make sure you speak clearly while doing the tasks. The tasks will mostly include testing different sample websites. Make sure you give a really clear opinion and provide valuable feedback, which the client is looking for.
Remember, the client is paying TryMyUI 35-40$ for feedback, make sure your information is valuable. 
To start the test you need to download the test link from the website and follow the process. This file will include the tasks that you are needed to perform. Follow the instructions and try having fun while you are doing it.
You need to have your screen recorder and mic turned on while you start the test. Make sure your mic is sounding clear. Once it is done, now all you have to do is wait, you will receive your results within a few days.
Various users have given different output on how many days it has taken them to receive the results.
If you get the job, you will get the email on the email address you provided regarding the process. Congratulations you have gotten on board now. You can expect around 3-6 tasks every week. Becoming a user tester is sure a huge deal.
User testing helps you complete tasks and earn money. Remember now you can go unpaid even if you have submitted a successful task. The tasks depend on the client and the client decides whether you are getting paid or not.
TryMyUI has a policy of discarding tests if the client doesn't like it, which means if the client dislikes the feedback (due voice clarity or no valuable information) then the task is discarded.
The website then offers the client a new test with another user for free of charge. This means if TryMyUI is not getting paid for your test then you too are going unpaid. The test goes to the next user in line.
The tests are not guaranteed, as it also depends on how well you know about the topic. For example, if you are given a website for the test by a Sports company and you don't know about sports then it is likely that your test is going to be rejected.
You may fake the demographic information for getting the test but It will be caught by the client's feedback. So make sure you are honest while providing your demographic info to avoid getting your work rejected.
TryMyUI asks their clients to hand out 2 stars (minimum) if they don't like the feedback. This will be in replacement if you are rejected.
On the other hand, if the clients like your testing and are interested in your inputs, then you receive more tasks every week and are preferred over the other users.
Make sure you have 45 mins available in your day to work as the tests may be for 20mins but they have a questionnaire at the end.
The questionnaire consists of questions provided by both TryMyUI and the Client which would take around 15 mins to finish. So expect a total of 45mins of work.
How Much Can You Earn From TryMyUI?
As I have stated, TryMyUI pays a 10$ per test. You can clearly get at least 2 tests per week from my experience. Users are usually discouraged saying that there are not many tasks available to do and it's a waste of time.
With a couple of tasks per week, it would be less than a 100$ per month, Sounds less when you see it that way and I can understand why you will think of it as a waste of time.
But think about it you are earning around 80$ (2 tests per week) for the amount of time you are investing. If you look at any part-time opportunities you will be working for at least 6  hours a day.
As I said earlier this can't replace a full-time job or even a part-time job, but if you are interested in getting some extra cash on the go this is for you.
The earning will also depend on the content you are interested in (according to your demographic info). Your review based on the client's feedback. And how many tests you receive based on your rating.
Just make sure you have a PayPal account ready since TryMyUI only pays through PayPal
Complaints and Reviews
When it comes to reviews about TryMyUI, it can be observed that it will be mixed. You will be finding a lot of good reviews as well as umm not so good.

It depends on what you are expecting from this gig, a few may find it as an opportunity to grab some extra cash despite the low availability of tests and other rejecting issues. You can take it for what it is and get the cash when the opportunities arrive.
Now there are a lot of negative reviews about the website on the internet, these are probably from the people who have not read anything about the website and jumped directly into the fire.
The two most complaints are usually the availability of fewer tests and not getting paid. After reading this TryMyUI review 2022, you might have understood why the negative reviews are being spread.
Also, Read
FAQs | TryMyUI Review
🧐 Is TryMyUI legit?
Yes, they are legit and are well known for paying their customers.
🤷‍♂️ How much can you make on TryMyUI?
You can easily make around 100$ a month.
🙋‍♀️ How much can you make on UserTesting?
Yes, you can make money, UserTesting website states that you get paid around 60$ per test.
🤙 Is Testing time legit?
Yes, testing time is legit, It is an authentic company with timely payouts to its users.
Conclusion | TryMyUI Review 2022  
Yes, it is worth considering the amount of time you need to spend while doing is not much. You won't be becoming rich by doing this. This is a side gig at best, can't replace your job, not even your part-time job.
But this can be a side hustle if you are looking for something to do get some extra cash and not spend much time doing it. This doesn't have the potential for a high-income payout but is worth the time invested.
All you will be needing is a computer or mobile phone, mic, and a working internet connection to get started. Now, this might be true for the people who have read about the website and are ready to make good use out of whatever is available.
I hope you found this TryMyUI Review 2022 useful and got clear with all your question.