Understanding the many types of WordPress backups you may create of your WordPress site is essential for developing a robust backup plan for your WordPress site. Each has a purpose and might be useful in certain situations to help you save time.
 What is a WordPress backup?
A WordPress backup is a copy of your WordPress website at any point in time. In a word, a WordPress backup is a completely working duplicate of your WordPress database as well as all the files necessary to keep your website running, such as your themes, plugins, and any uploaded media.
Types of WordPress Backups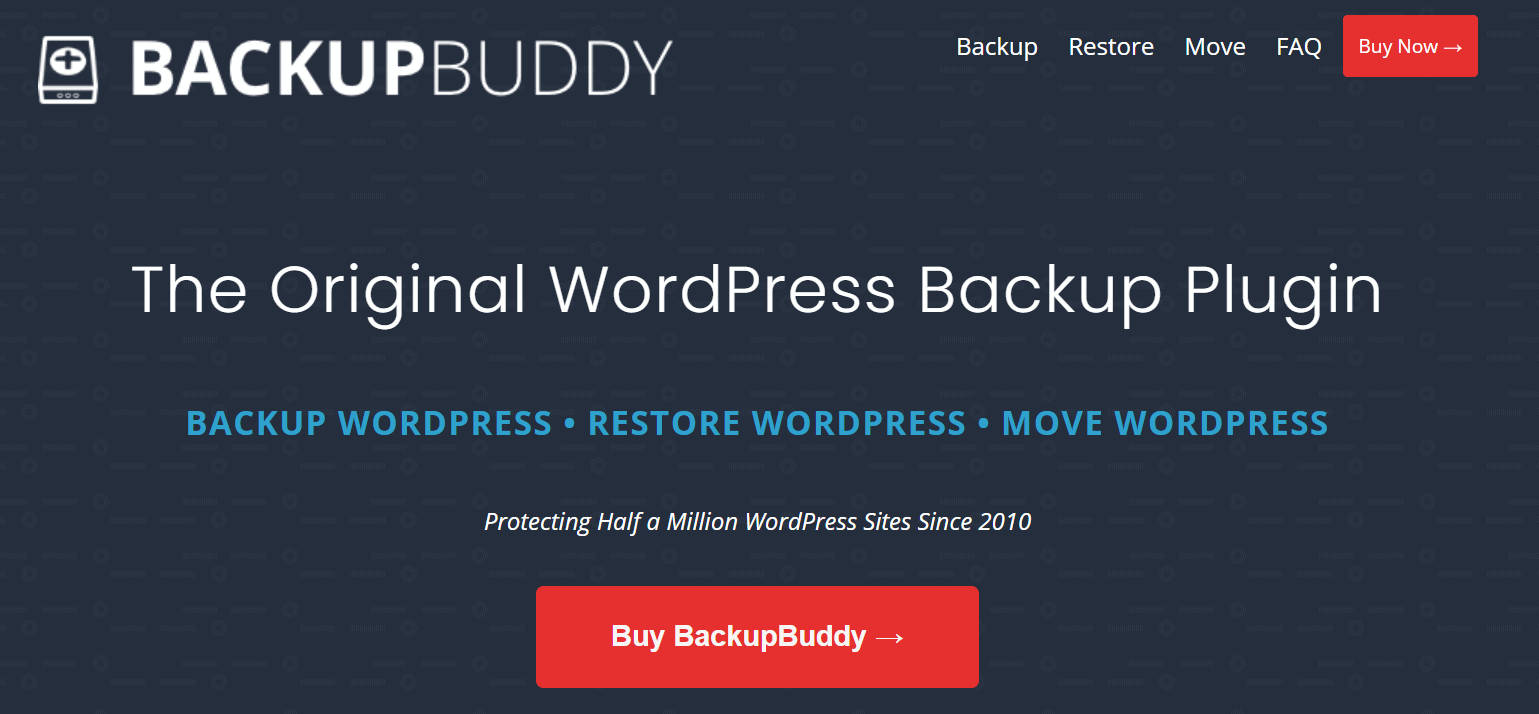 1. A full (complete) backup
Consider a Complete backup to be the "whole enchilada." This sort of backup comprises everything relevant to your WordPress installation, thus it is critical to do it.
Just bear in mind that depending on the total size of your website, this form of backup may be a bigger file.
A comprehensive backup contains everything on your website:
Pages
Posts
Widgets
Theme Files Plugin Files Comments
Theme and Plugin Configuration Media Library Files
WordPress Configuration
Database for WordPress
Core Files of WordPress
Custom Post Types for Users
Tags & Categories
JPG, JPEG, PNG, PDF files, and so on
WooCommerce items, transactions, and sales.
2. Database Backup
"A WordPress site is just a database with a face," we frequently remark. That is, the majority of the critical components of your website, such as the text of your articles, users, comments, categories and tags, settings, links, and so on, are stored in a MySQL database.
A database-only backup protects your WordPress database while consuming less storage space and slowing down your server.
The WordPress database is backed up using Database Only Backup, which includes:
Widget
Content
Media titles and descriptions
Posts
Pages
Comments (but not media files)
Information on WordPress settings.
3. Plugins Only Backup
The next three types of backup are pretty clear. There is a type of backup called "Plugins Only." This one backs up all of your files, even if the plugin is turned on or not.
You should run this type of backup before you update any plugins because it will keep the old versions of the plugins in case you need to go back.
4. Media Only Backup
This form of backup is just for media files that you've submitted to your website using the Media Library. If you've ever mistakenly deleted an image file from your Media Library and wanted it back, this form of backup is a godsend.
5. Theme Only Backup
A Themes Only type of backup is just like it sounds… a copy of all the themes on your site, even if they aren't active.
This type of backup is very important to run before you update themes, because the previous versions of the theme will be kept in case you need to go back and change things.
Also Read: iThemes Promo Codes
Conclusion
If you need all these WordPress backup plugins in a single tool, then BackupBuddy is the right choice.
WordPress backup plugin: BackupBuddy can back up and move your WordPress site to a new host or domain.
When your backups are done, you can store them off-site with OneDrive, Dropbox, and Google Drive integration, or you can use BackupBuddy Stash to store your backups in a safe place (you get 1GB free with your BackupBuddy subscription!).