In this article, we will contrast Unbounce's landing page functionality with ClickFunnels' funnel functionality. Both platforms provide a 14-day free trial period for evaluating their products. And do the full comparison between Unbounce vs ClickFunnels
In the ultra-competitive world of online business, you must differentiate your service offering, and traditional websites simply do not cut it. Unless you have strong technical and marketing skills, they are slow to develop and difficult to sequence correctly.
Your campaigns must engage your clients and prospective clients in the new era of online business. The message must be delivered in a clever and witty manner, all while maintaining SEO compliance in the background.
There are two approaches: first, create landing pages to interact with your prospects, or second, become a marketing guru through the use of funnels.
Unbounce vs ClickFunnels
Unbounce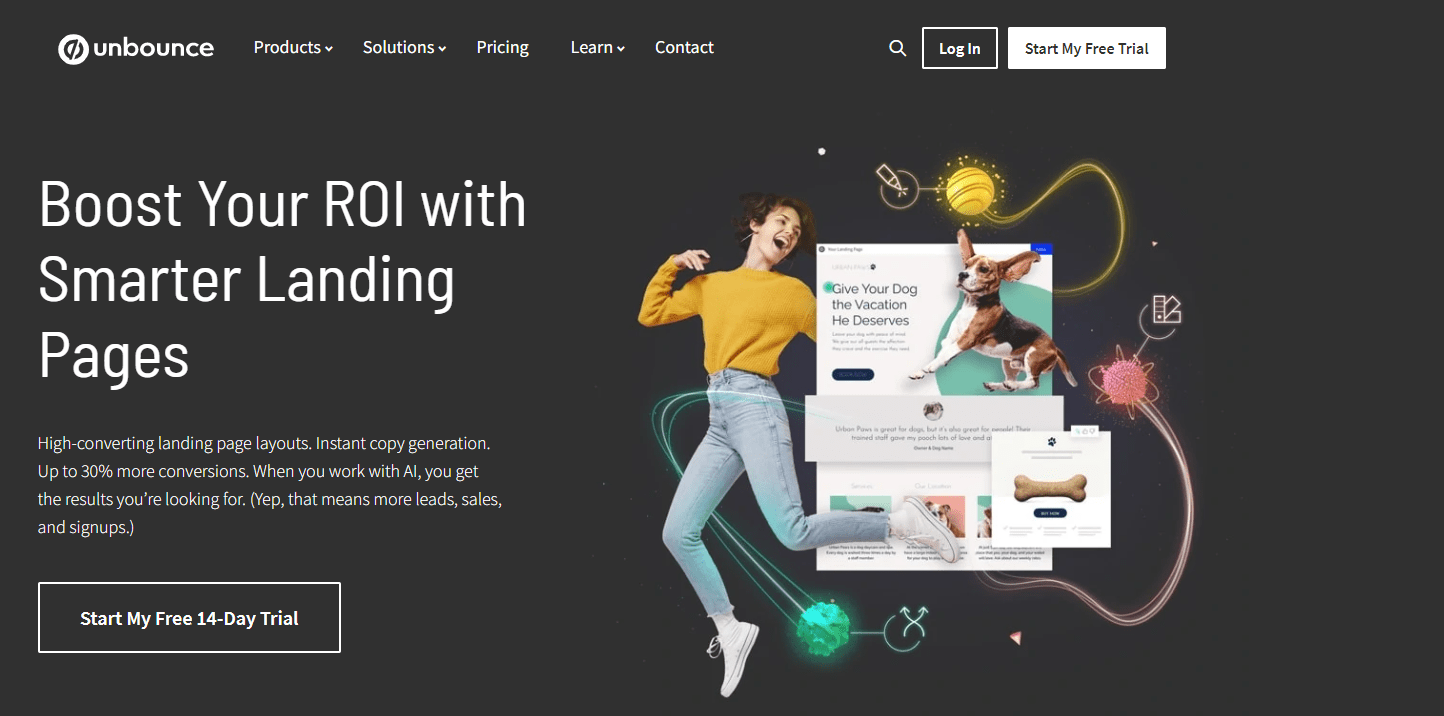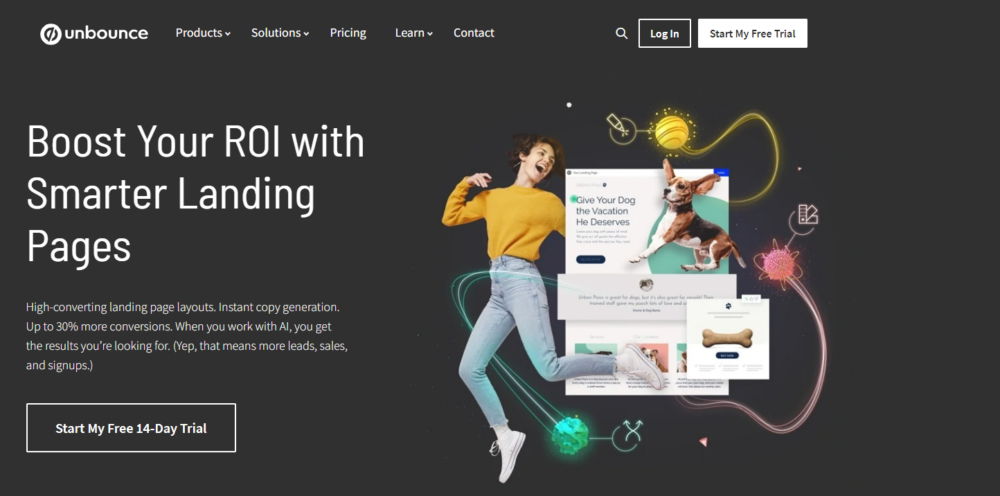 The Unbounce platform includes a drag-and-drop editor for easy landing page customization. You can change the dimensions of your landing page using the drag-and-drop editor for the precise placement of selected elements.
Unbounce Form Builder, another feature of the editor, allows you to create one-step and two-step forms with features like "checkboxes, radio buttons, drop-downs, and hidden fields."
When a visitor arrives at your landing page, Unbounce allows you to launch popups. These will be activated when a visitor abandons your site after scrolling past a certain point, after some other amount of time, or after a pre-set time spent on the landing pages.
You can optimize the conversion potential of every visitor to your pages using the built-in conversion optimization and lead generation tools.
Unbounce allows users to make changes using custom JavaScript, CSS, and HTML. To get the latest deals and offers you can check Unbounce coupon codes.
ClickFunnels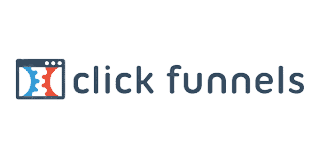 To make changes to any of your landing pages, ClickFunnels has a drag-and-drop visual editor. The straightforward procedure allows you to select an element and drag it to the desired page, where you can drop it into place.
Once the element is in place, you can change its content. You can also use a template from the ClickFunnels marketplace as a starting point and make the changes you need to the template.
A/B Testing and Analytics
A/B testing is supported by the ClickFunnels platform for optimizing sales funnels by determining which funnels are working and which are not.
The split testing service is available for a monthly subscription fee. Any part of your sales funnel can be subjected to an A/B split test at any time. Using split testing, you can test two versions of the same page to see which one converts more visitors into sales.
Unbounce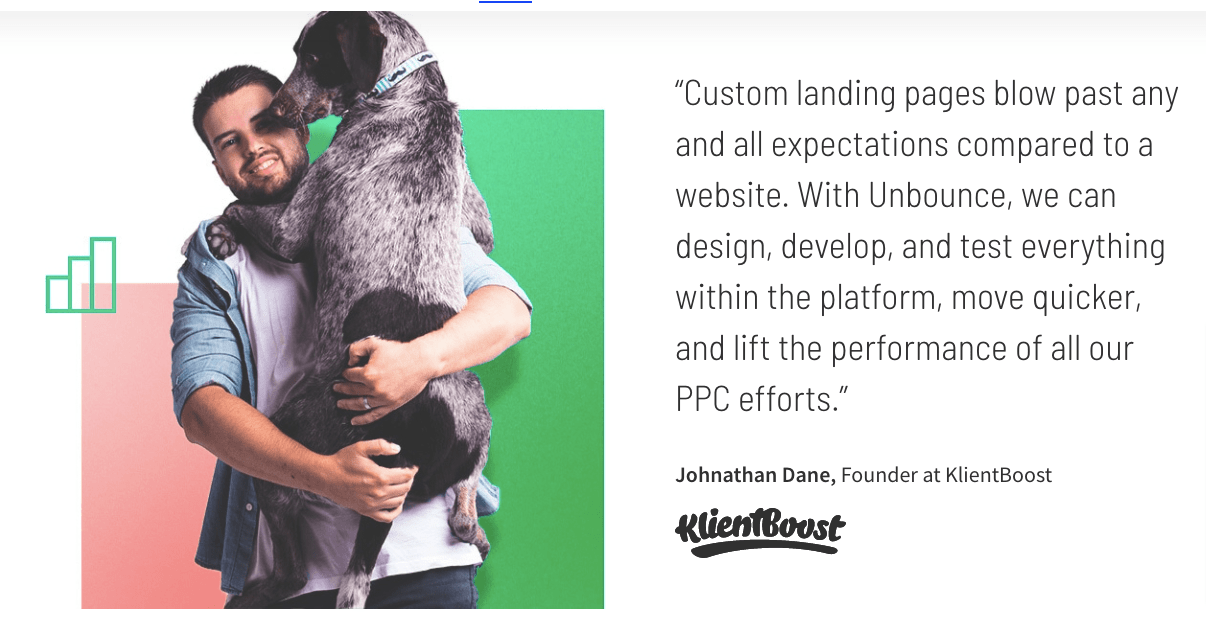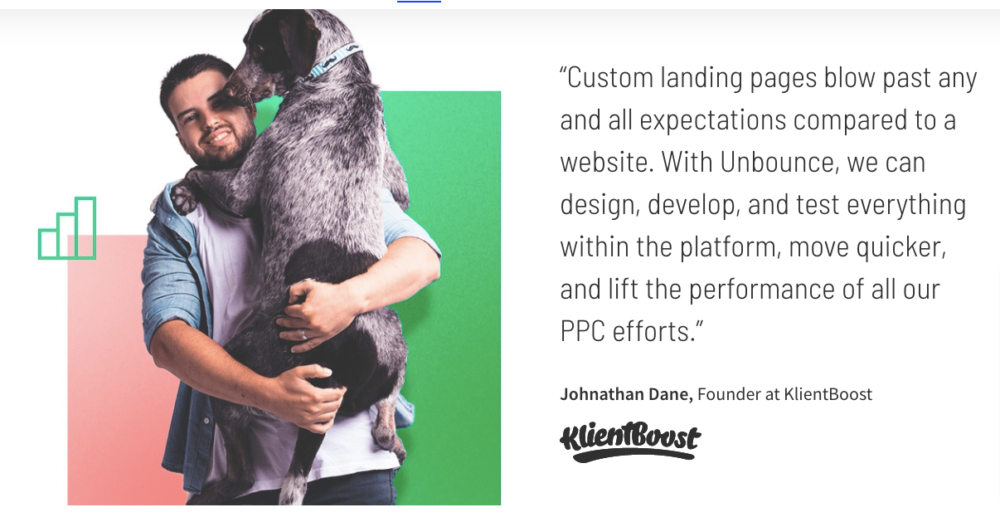 Unbounce is designed to allow you to easily perform A/B split testing on your landing pages in order to achieve the highest conversion rate possible. Split testing is included in all pricing plans.
Unbounce responds to user community requests for integration and has included the integration into WordPress on request. On their landing page, they have a link inviting third parties to integrate into the platform.
The Most Important Difference Between Unbounce and ClickFunnels
Before we get too far into our comparison of ClickFunnels and Unbounce, it's critical to understand two points.
First and foremost, both services are excellent at what they do. Both ClickFunnels and Unbounce have received rave reviews for their high-performing services, and both have transformed the lives of entrepreneurs.
However (*second*), ClickFunnels, and Unbounce are not the same.
Unbounce creates landing pages, which are single sales pages designed to convert traffic into leads or leads into customers.
ClickFunnels or Unbounce? Which is better for your business?
"Which service best solves your problem?" is the ultimate question you must answer.
Do you require a high-converting sales funnel that will enable you to collect leads and convert visitors on a regular basis? Or do you require a straightforward landing page builder?
And if you're still unsure about whether ClickFunnels or Unbounce is right for you, give them a shot! Both offer 14-day free trials… So you have nothing to lose.