In this post, we are going to see the Vibosoft DR Mobile For Android 2023.
Gone are the days when you had a photo album for memorable pictures. Gone are the days when listening to music meant Walkman, Discman, and whatnot.
Today you can do just about anything with your smartphone mobile. Keep the pictures and see them anytime. Listen to your favorite songs wherever you are.
Store important files and access them on the remotest of locations. These are just simple things that you can do with your smartphone. It empowers you to have instant access to any kind of desired data you want.
But what if you suddenly lost all access? This can certainly happen. Sometimes, the memory can be corrupted or the phone can be damaged in an accident.
All of this can result in data loss. What will you do then? All your precious pictures and favorite playlists are gone! All your important docs deleted without notice?
At these moments you think that maybe if you had a backup application that could retrieve your data from the rarest of disasters then things would be more hopeful!
Well, your worries will be over when I tell you about the new app I found online which provides high-quality backup and data protection services. The name of this app is Vibosoft DR Mobile For Android. DR as we can speculate stands for data recovery.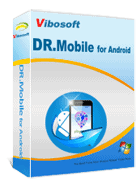 Why Vibosoft DR Mobile?
This app claims to be the strongest data recovery tool for android smartphones and tablets. With the features I found on this app after downloading it, I was thoroughly impressed.
Some basics which it can do for your data are:
Thoroughly scan the SD Card, SIM Card, and the internal memory of your android phone
Restore lost photos, videos, contacts, text messages, documents, etc. from your smartphone.
Retrieve deleted android data with simple operations
It is compatible with all kinds of smartphones and tablets and currently is available for Android, Windows Phones, Windows 7 & 8 operating systems, and iOS.
Next in this review, I will discuss briefly some of the features of this app which I found interesting.
In-Depth Scan & Find Procedures:
The scan procedures of this app are very thorough. It can scan both your internal memory and SIM card for lost or deleted files and list them back on the main menu for you to choose from.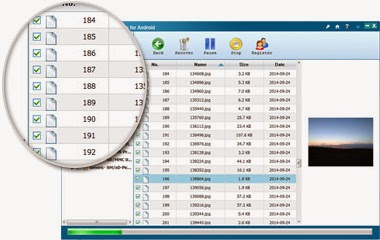 The same can be done with external memory. After the scan is done the lost files can be arranged in a menu with relevant details and selected ones can be restored on your system.
Simplified Recovery Process:
You can recover your deleted or lost data in a few simple steps. After connecting your phone to your system via USB you can run this program. It will automatically scan and list all lost data in the form of easy to access and use listings with details related to the files.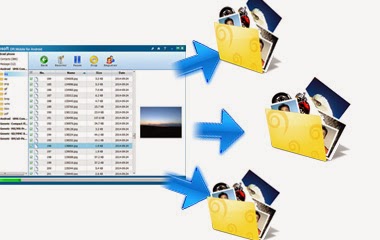 These classifications are made into several folders. Then you can easily select the files or folders individually and restore them according to your specifications.
There are various negative circumstances where you will find this app useful. You can lose data due to various mishaps like improper operations, virus infections, flashing ROM, resetting to factory settings, and more.
Other Amazing Features:
The software is compatible with all kinds and brands of smartphones like Samsung, LG, HTC, Sony, Motorola, ZTE, Huawei, etc. to name a few.
The deleted contacts and messages are recovered in CSV formats which can be easily migrated to excel sheets and viewed and taken use of.
Take a backup on your PC.
One thing to note that is you need a desktop or laptop if you want to run this application. It installs on your operating system. You then connect the phone to your system and then find the lost data.
The recovery will also be initially made on your system in the form of various files and folders which you select. You can then transfer the recovered contents to your phone manually.
This may seem like a drawback at first but I personally believe that linking the system and viewing the process on a larger array will give you more clarity towards which data you wish to keep and which you intend to discard.
Quick Links:
FAQs | Vibosoft DR Mobile
🤷‍♂️ How Long Will I Receive the License Code after I Complete the Purchase
Normally you will receive the license code by Email immediately after your successful purchase. However, sometimes you didn't get it for some reasons (for the details, please see below). Note 1) Please provide a valid Email address when you fill the order form. 2) Please keep registration information of the software you received well for further use. 3) If you have any problem, please feel free to contact us: support#vibosoft.com (replace @ to #)
🙋‍♀️ Why It's Still Free Trial Version after I Bought the Full Version?
All the software that we provide for download is a trial version, you still need to register it even you bought it. Just copy and paste the registration code you've received after the purchase. And then the software will become a full version after your register it.
🤔 Do I Have Other Means to Purchase your Product?
You don't need to worry about that. Our payment platform is secure. If you don't like to pay online, you can choose the Regnow platform to purchase. They allow you to use Credit Card by Fax or Phone.
Final Verdict | Vibosoft DR Mobile
With that being said, I conclude by affirming the quality of service offered by Vibosoft DR Mobile. It fulfills its promises of data recovery and provides a hassle-free and user-friendly process to it.
I recommend that you download it now and make your data more secure than ever.