What is VOIPO?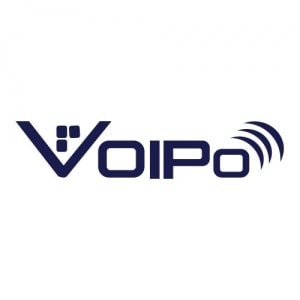 VOIPO is a least expensive VoIP service provider that offers all the great features that you find in internet phone services. Voice over Internet Protocol has become a popular mode of communication wherein people have started to connect with others through the internet. Analog calls from a basic phone are converted into digital through the internet which makes contacting others simple and easy on the go.
VOIPO was started in 2006 by the popular web hosting platform Host Gator for catering to the needs of both business and home users. Their services are currently available in the United States and Canada.
VOIPO advertises itself as a product that can save up to 75% of your phone bill. It allows users to make international calls at cheaper rates than many of its competitors.
Also read- Five Dollars Millionaire Review: Does it Really Work ?
How VOIPO Works? VOIPO.com Review 2019 November Why VOIPO is Much Better Than Others?
VOIPO works with your existing home or office telephone. You receive their phone adapter for free after signing up on the VOIPO website. Plug in the adapter to a broadband internet connection via a cable and then to your phone to activate it.
The installation is easy and user guide gives clear instructions on how to use the product. The service comes with a softphone which helps you to use your computer as your phone.
You can immediately start making unlimited voice calls over the internet connection instead of the regular phone. In this way, you can save a lot of money every month. VOIPO allows you to retain your existing phone number or create a new number to initiate contact with others.

What's best about VOIPO?
VOIPO's service plans are cheaper with greater coverage and its services are designed on a very powerful internet platform. It provides unlimited calling to US/Canada and 60 minutes of international calling to select destinations each month. VOIPO allows calls to Puerto Rico but charges are based on international rates.
It has a live customer support that help customers with their queries anytime through phone, email or chat. The usage limit is 5000 minutes a month which is perfectly sufficient for meeting a wide range of needs.
You can purchase VOIPO as a two-year service for $149 where you will be charged $6.21/month. If you wish to use it just for a month, the same package will cost $15/month. Compared to the shorter span, buying it for two-year contract will be the best bet. Moreover, you can return the adapter if you wish and if you prefer not to return the adapter, you will be charged $49.95 for it.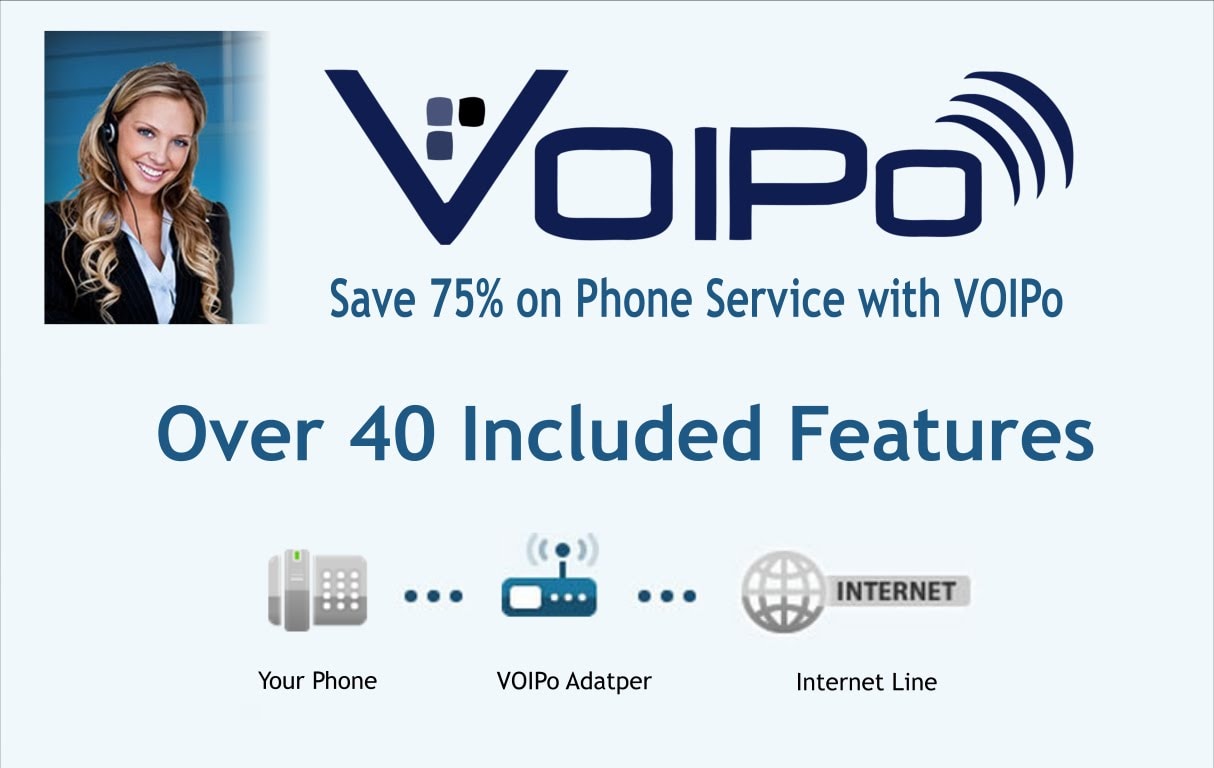 Features
VOIPO comes with 40 different features that can benefit both business and residential customers. Some of its best features include,
Free ATA to connect your phone to the internet. Most of the companies do not offer their phone adapter for free which is the biggest advantage of getting VOIPO service.
Call waiting with ID feature allows users to know if someone is trying to connect with them when they are busy with another call.
Call forwarding option helps users to forward their calls to another number when they are busy with work.
When users are unable to take calls, they can simply activate do not disturb option on their phone.
More features…..
Users can send voice mails and manage a separate contact list on the VOIPO phone service.
When you are facing network issues, you can simply transfer your calls to another service through the Network Failover Forwarding
Three-way calling feature enables users to add a third person to their VOIPO call or simply make conference calls.
Users can choose their own area code to make calls to their friends, family, near and dear ones easily.
If you want to stop receiving calls from unwanted persons, you can activate call blocking
In conjunction with Cloud VoIP service starting $3 a month, users can transfer their number to another service which may be a great advantage for people who do not require a full-fledged phone service for a particular number.
For business people, VOIPO will host an online PBX with SIP capabilities that has interactive voice response system and auto attendant features. It costs $20 a month.
VOIPO offers 30-day unconditional guarantee where customers can return their ATA device and get a full refund if they are not pleased with their service.
One of the best features of VOIPO is that its 711 service providing Telecommunications Relay Services (TRS) that permits people with hearing or speech disability to make VoIP calls through their text phones.
VOIPO softphone is available for connecting through smartphones, tablets and computer. But the company does not have an Android or iPhone app. Therefore, you need a third party application(X-lite) to connect VOIPO to your phone.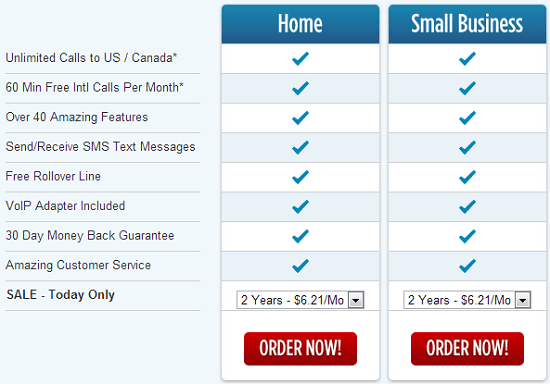 Pros
Cheapest VoIP service
Save 75% of phone bill
US-based company
Good for both residential and business purpose
Free adapter and installation
Provides 40 features
30-day full refund
711 calling ability for people with impaired hearing
No cancellation charges
Unlimited calls within USA and Canada
Works with existing phone and number
Cons
No call queuing options
Call quality issues
No mobile apps
Why should you get VOIPO? : VOIPO.com Review 2019 November Why VOIPO is Much Better Than Others?
VOIPO offers good unlimited calling plans along with reasonable international call rates that suits both home and business users. It is the cheapest VoIP service currently available in the USA and Canada.
The basic features are plenty that can satisfy the needs of all its customers. It provides its ATA device for free which is a great boon for new users as most of the other companies do not offer their products without a price tag.
The 711 calling feature is a great option for speech or hearing impaired customers since it allows them to connect with others easily. The customer care is top notch with phone, email and live chat facilities to assist all their users.
Since the company is based out in California, there are no language barriers or connectivity problems in regard to helping their customers from the US and Canada.
Although it lacks call queuing and mobile apps, it still could be the best investment for people with simple needs. VOIPO's low priced services add exceptional value to both consumers and business people seeking a VoIP phone service.
Finnich Vessal is an experienced affiliate marketer, he has been into affiliate industry from past 5 years and living his dreams online. On Affiliatebay you can find posts related to affiliate marketing news, product reviews & trends in affiliate marketing.
Summary
Reviewer
Review Date
Reviewed Item
Author Rating