In this post, we are going to share views about why you should start posting on Medium.
We're all looking for ways to expand the reach of our work. If your amazing content isn't getting the attention it deserves, it doesn't matter how many people follow you on social media or how many people visit your website each month.
Of course, your most dedicated fans will check out your posts. Despite the importance of providing your current audience with high-quality content, your current audience is finite.
You have yet to be discovered by a much broader audience, and they're missing out on some seriously good work.
With that in mind, Medium is an excellent platform for repurposing your material and attracting new readers.
What Is Medium All About?
In 2012, Evan Williams and Biz Stone launched a blogging platform that has now become an internet sensation.
As the site claims, "everyone has a story to tell, and the best ones are sent right to your inbox every day."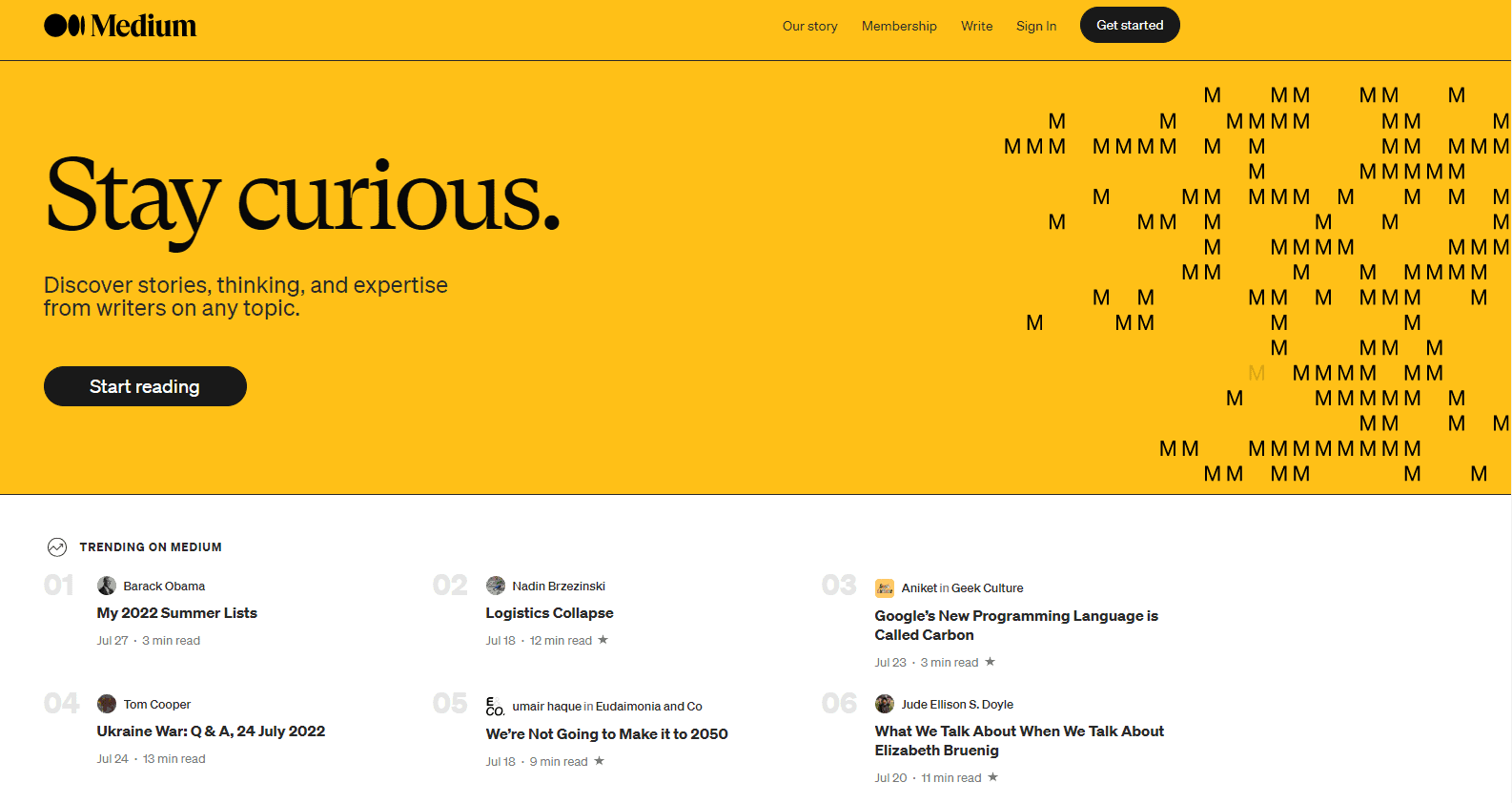 Medium has an algorithmic timeline that tells you what stories you're going to be interested in, like Twitter for long-form material.
A year and a half into publishing on Medium, I've discovered a slew of advantages. You should syndicate your material on Medium if you haven't already.
9 Strong Reasons Why You Should Start Posting On Medium?
Now that I've covered the 9 most amazing reasons, let's take a closer look: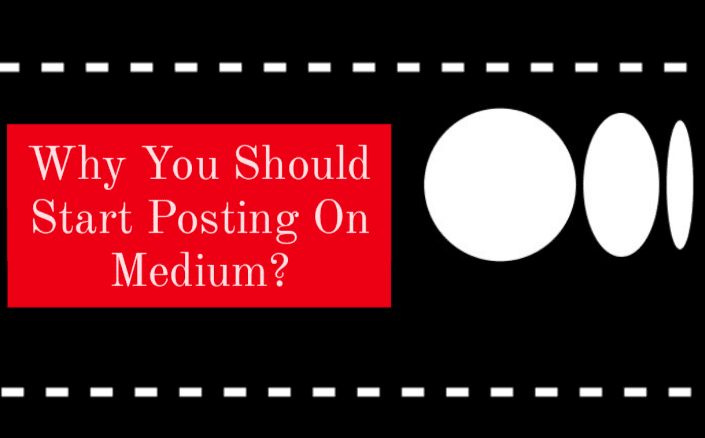 1. Medium Has A Great Import Tool
The medium may import any blog content that you have published elsewhere on the internet. To import a narrative, simply select "Import a story" from the drop-down menu.
You can make changes to it after it's been imported. When you're ready to publish, change the headline, move the images around, and experiment with the layout.
Your imported post will have a footer that cites where and when it was originally published, as well as a link to the original post.
2. You Can Take Your Audience With You
The good news is that if you've already built up a sizable social media following, you can bring them with you to Medium. As a result, you don't have to put any effort into finding an audience.
You can connect your Twitter and Facebook accounts to your Medium page. If any of those people are also using Medium, Medium will immediately put you in touch with them.
3. Engagement Metrics Seems Real
To find out who read your story and how long it lasted, you can use Medium's stats. The average reading time is between 7 and 11 minutes, which is quite remarkable.
Medium has a far higher level of engagement than Twitter. On Twitter, you can receive a million impressions, but just 50 genuine clicks. This is because users are only looking at your tweet for two seconds before moving on to the next one.
It's possible for your material to have a greater impact on Medium if you upload something that is memorable, motivating, and fascinating.
4. You'll Reach A New Audience
Medium's algorithmic timeline will expose your material to a new audience you might not have reached otherwise.
Whether or not you already have a large following, Medium can help you build a new one. (It's possible that your audience could grow in the future, right?)
What matters most is getting others to share your content. Hearts rule the roost on Medium.
The more people who click on the heart icon in postings, the more likely you are to show up in other people's timelines, even if they don't know you yet, as you can see above, based on an analysis of several hundred posts.
A Medium unicorn is sure to be one of the most popular stories of the day if you earn 200 hearts in 24 hours. The most popular articles are highlighted prominently on the website and app, respectively.
You'll also receive an email digest from Medium with a selection of the most interesting pieces from the past week.
5. You Could Get Discovered By Big Publishers
Authors are no longer able to apply for publication with several of the world's largest publishing houses. They're fed up with the constant barrage of bad pitches. "Don't call us, we'll call you" is now the norm.
Publishers, on the other hand, are still searching for and recruiting fresh contributors. How? Finding well-known writers on Medium.
You'll eventually hit a home run if you keep up the good work and are talented and creative.
As long as your content is interesting, you never know who might want to syndicate it or want you to write for them on a regular basis.
6. There's No API
There isn't any API for Medium.
APIs are necessary in some respects, but they can also devastate social media. API abuse is responsible for the vast majority of spam (such as false followers and people scheduling and tweeting irrelevant information).
On Medium, the signal-to-noise ratio is far better than on Twitter (which is insanely noisy), and this is one of the reasons I've been able to rise to the top of Medium's author rankings.
7. Certain Industries Do Really Well
Everybody isn't going to be happy with medium. Some industries, on the other hand, have long-standing followings with loyal customers.
Medium's most popular topics include:
Life Learning

Business

Startups

Culture

Technology

Politics
8. You Can Generate New Social Media Followers
Initially, you build your Medium audience by connecting with your Facebook and Twitter friends.
But then something strange happens. You'll be able to get more Facebook and Twitter likes and followers as soon as you start using Medium.
All my articles have an "About the Author" footer, which contains a link for each of my social media accounts (Twitter and Facebook), as well as a link for my company's website.
My Facebook page gets more attention from Medium than any other social media platform!
9. You Can Run Your Own Publication
Creating a Medium account is a terrific method to get your work noticed. When people start following your magazine, even if they aren't following you personally, it's probable that your content will be shared with them.
Advertising and Entrepreneurship is a blog I founded that covers topics like social media marketing, online advertising, search engine optimization (SEO), content promotion (CM), growth hacking (GH), and brand awareness (BB).
At the time of this writing, it had amassed a following of over 10,000 people. Many brands have abandoned traditional blogs altogether and are now only using Medium as a publishing platform.
Quick Links:
Conclusion: Why You Should Start Posting On Medium?
Thanks for reading, and I hope you've gained a better understanding of the benefits of publishing and syndicating content on Medium.
By republishing your old work, you can get a lot of attention with very little effort.
The bottom line is that Medium has a lot to offer. Is there anything more you want to do?