If you are also searching for a Wise Debit Card Review then this article is all you need. Let's have a look!
The year (2011) saw the birth of The Wise (previously TransferWise).
Users can open Wise accounts, which can be used to spend, receive and transfer monies in a wide range of countries throughout the world from a UK-based corporation. You'll learn everything you need to know about the Wise debit card review.
Foreign transaction fees, currency translation fees, ATM withdrawal fees, and other fees are all too familiar if you travel frequently.
You can use the Wise card to spend money in any country. You have the option of sending and receiving money in a variety of different currencies and locations.
When it comes to currency conversions, money transfers, etc., a Wise debit card can help you save money. What's more, would the Wise card be the best fit for your situation? Let us find out in this detailed review.
Wise Debit Card Review 2023: Overview
The Wise (previously TransferWise) company's principal focus is on low-cost money transfers. People can transfer money between banks all around the world.
Wise currently only accepts MasterCard as a form of payment. Additionally, a Visa card will be made accessible in the near future. With a credit card, you can use any currency in your account to pay for goods and services.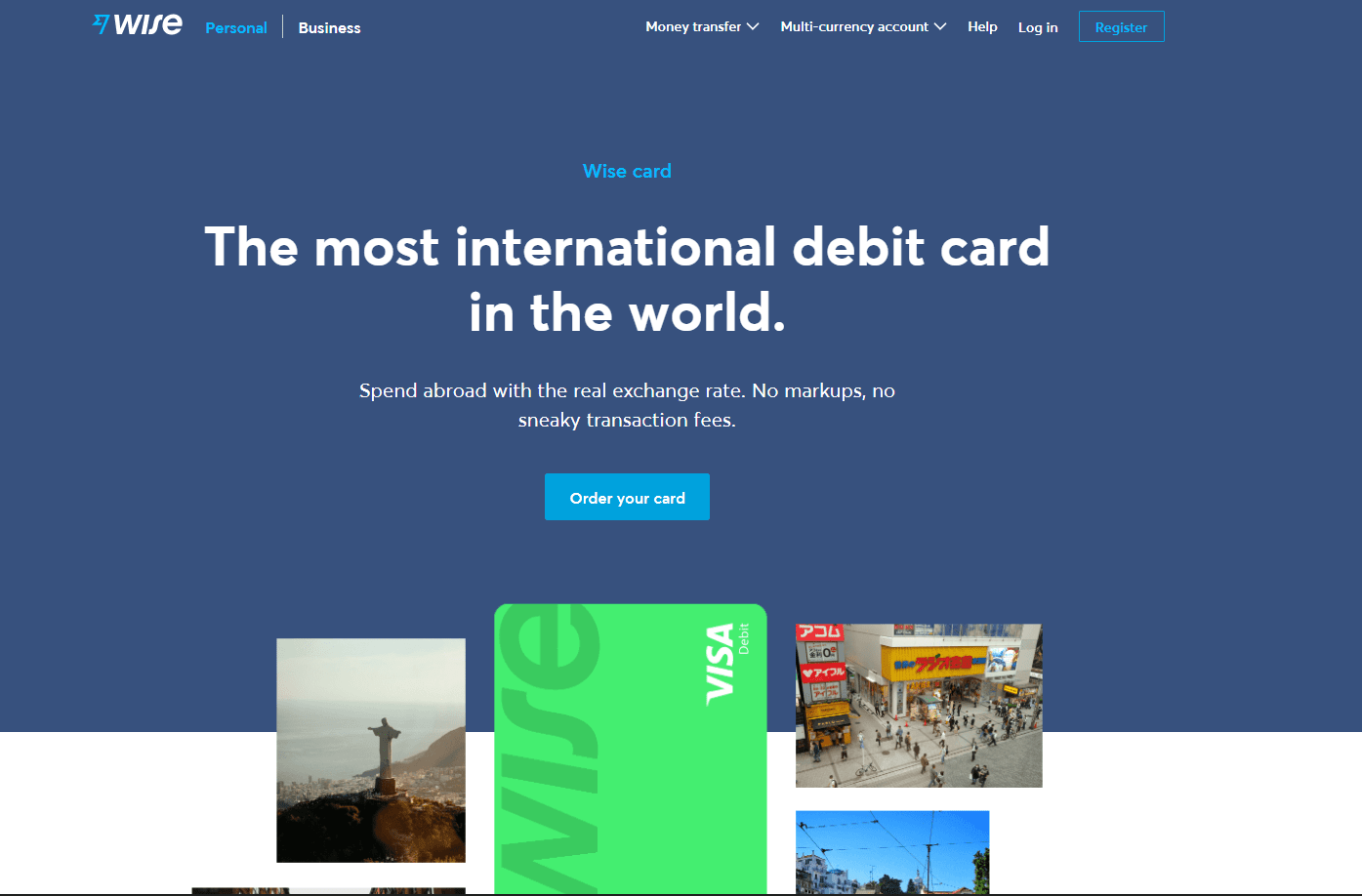 In addition, there are no transaction fees when using a credit or debit card to make a transaction on their site. Residents of Switzerland, the European Economic Area (EEA), New Zealand, Singapore, the United Kingdom, Japan, Brazil, Canada, Malaysia, and the United States are eligible to use the Wise card.
ATM Limits:
The maximum amount of money you can withdraw for free depends on where your card was issued. You can keep track of all restrictions using the Wise app. The following are the restrictions:

Withdrawals of up to 200 EUR/GBP per month are free for customers with cards issued in Europe or the UK. You'll pay a 50p fee for each extra withdrawal after the first two free. For all withdrawals above the 200 EUR/GBP limit, a 1.75 percent fee is levied.

There are two free monthly withdrawals of up to 350 NZD/AUD/SGD for New Zealand, Australian and Singaporean issued cards. Additional withdrawals are subject to a 1.50 NZD/AUD/SGD cost, as well as a 1.75 percent fee if the total amount of withdrawals exceeds the free monthly limit.

There are two free monthly withdrawals of up to 100 USD for cards issued in the United States. A 1.50 USD fee and an extra 2% fee will be levied on any withdrawals exceeding the $100 free limit after that.

People who use currencies other than the one they were issued in will be subject to the same constraints as European and British users.
Wise Debit Card Review: Paying With It
Anywhere that accepts debit card payments, you can use the Wise debit card to make purchases of goods and services. Your debit card can also be used to make online purchases. To check or approve a transaction, you may need to utilize the Wise app, SMS, or a phone call.
3D Secure payments are possible with this card. Certain websites require additional security measures for online payments. Once the verification process is complete, the payment can be made. Your debit card can also be used to withdraw cash from ATMs.
Wise cards can be replaced, but you'll have to pay a cost if you lose yours. A Wise card costs 5 GBP to order, and a replacement card costs 3 GBP to purchase. You can change your card spending restrictions using the Wise website or app.
Virtual cards are also available from Wise.
Open an account and then place an order for a physical card to get your hands on a virtual version of it. In such a case, you'll be able to use up to three different virtual cards at once. If you need to change or delete this information, you can do so immediately.
How Does The Debit Card Work?
Traditional debit cards can be used with the Wise debit card.
As a means of payment, it can be used to buy goods in stores both in-person and online. If you have enough currency in your Wise borderless account to pay, the amount will be deducted from your account.
Paying using money that you don't have is no problem for Wise, as it can convert any of your other available currencies. Wise will use the currency that offers the greatest exchange rates if you have more than one currency.
Like other debit cards, this card allows you to use the funds in your account to make purchases. Wise cards outperform ordinary bank cards when it comes to multi-currency transactions. The majority of financial institutions solely make use of dynamic currency conversion methods.
Wise multi-currency account funds can be spent without incurring a fee. For those on the go, this might be a huge time saver.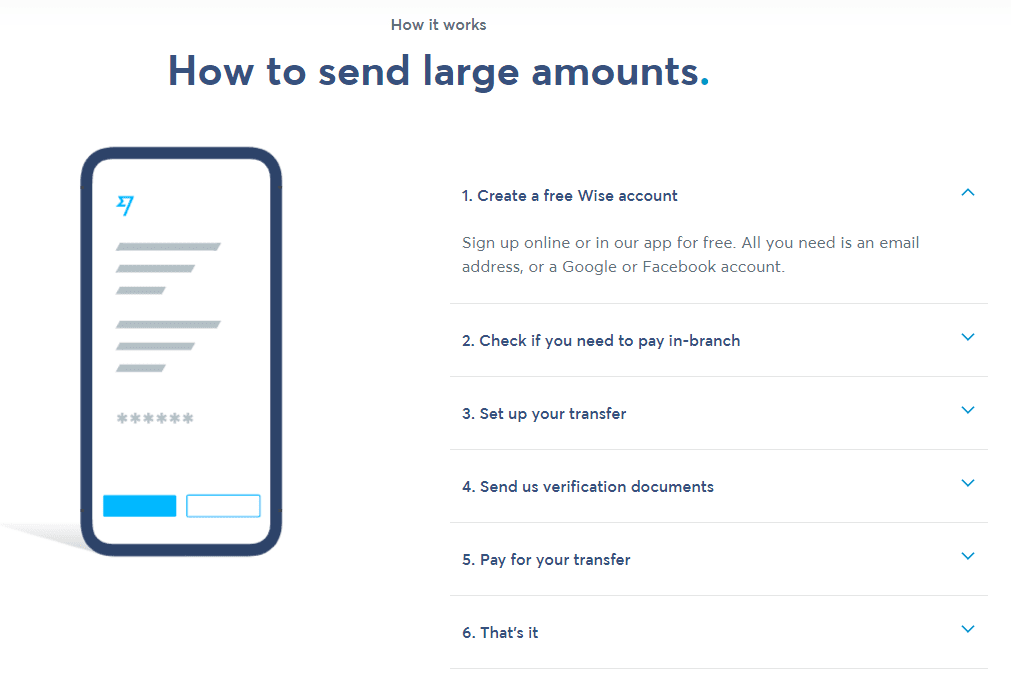 If you don't have enough money in your account to cover a particular domestic currency transaction, funds will be automatically charged from the currency in your account balance with the lowest conversion cost.
It's easy to see why Wise is a popular choice for consumers who don't want to spend a lot of money on exchange rates. Wise can help travelers avoid paying unnecessary (and often expensive) exchange costs by handling currency conversions and withdrawals in the local currency.
There is one-click access to increasing limits through an app or a website. The Wise website or app can be used to keep tabs on all of your financial transactions.
To protect your account if your card is stolen or lost, the app can be used to freeze and unfreeze your account. Individuals and businesses alike will benefit greatly from the use of the Wise card.
For this reason, it cannot assist you in obtaining credit or improving your credit rating. While banks offer a wide range of services, such as different payment alternatives and a variety of credit card possibilities for their customers, payday lenders do not.
Also, Read This:
Wise Debit Card Review: How Much Does It Cost?
A Wise account is completely free to create. When exchanging currencies, the mid-market exchange rate is always used. For each transfer outside Wise, a fee is also imposed.
Depending on where you are, the currency you're sending, and the desired currency of the recipient, costs can vary greatly. Wise's fees are all clearly stated. Before a transaction is started, they'll tell you exactly how much you'll be charged.
For purchases made using your Wise card, there is no additional charge. If you're trying to make a payment in a currency that doesn't already exist in your Wise account, this restriction does not apply.
For a reasonable rate on a currency conversion, Wise offers money transfers.
If you don't have enough currency to do a transaction, Wise on automated currency exchanges will charge you a conversion fee of between 0.24% and 3.699%.
You are entitled to two free ATM withdrawals of up to 200 GBP per month (or currency equivalent). Any sum above that will be subject to a fee. Depending on the country where your card was issued, you may have to pay a different cost.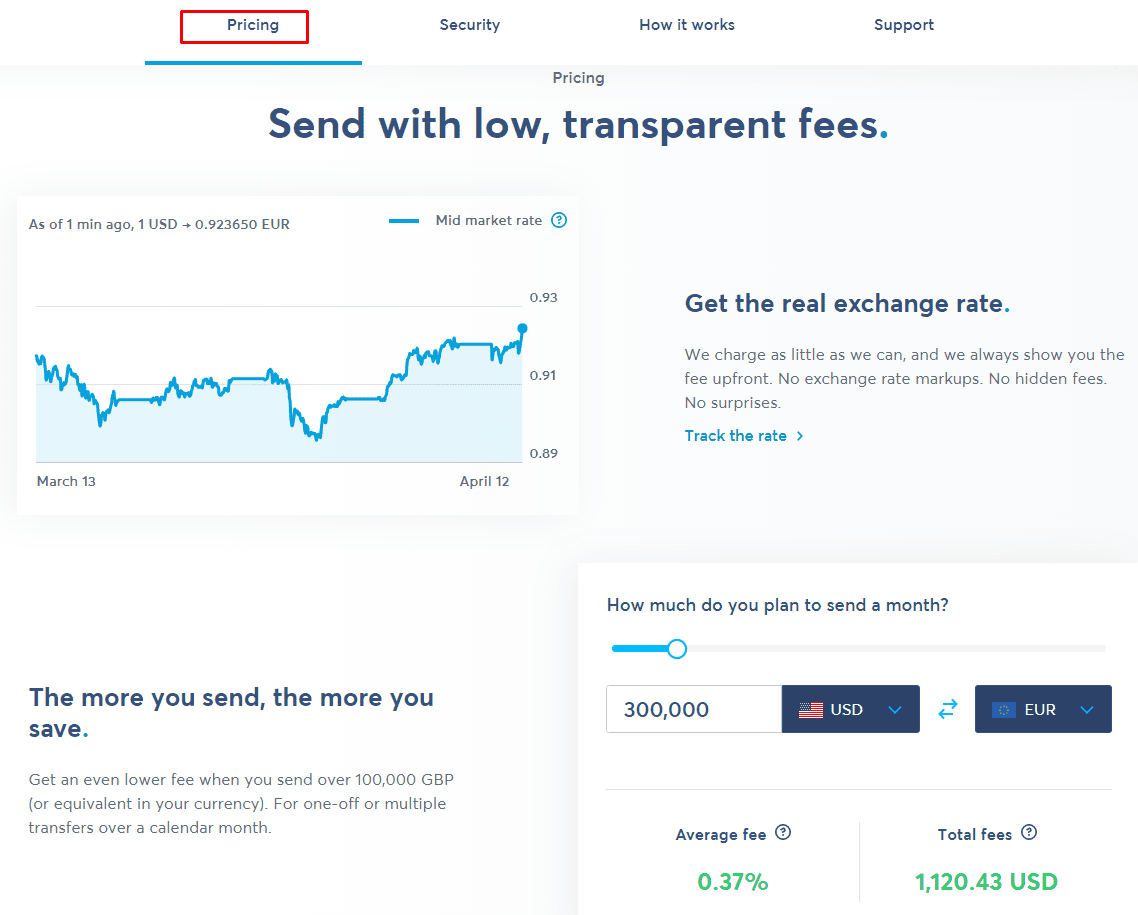 If you withdraw more money from an ATM than the free limit allows for the month, you will be charged 1.75 percent plus a 50p withdrawal fee (or the equivalent in your currency). For further information, see their website's section on fees for multiple currency accounts.
The exchange rate provided by Wise is guaranteed. Exchange rates are guaranteed for a set amount of time at this rate. For a maximum of seventy-two hours, exchange rates are guaranteed.
The duration of the guarantee will be determined by the currency that has been sent. Your specific exchange rate will be guaranteed for however long you specify once the transfer is set up with Wise. If funds come in after the guaranteed period has elapsed, the current rate will be utilized.
Exchange rate alerts can be set up to let you know when the rate reaches a certain level. You may also sign up to receive daily updates on the currency exchange rate in your email.
Wise's fees are clearly stated. Regardless of the amount of money being moved, they always use the mid-market exchange rate. Volume discounts may be available to those who send big sums of money frequently.
A 0.4 percent fee may be charged if your Wise account contains substantial sums of EUR. This fee is a result of low Eurozone interest rates. The fact that Wise has to pay to keep euros in its clients' accounts is a huge expense for them.
Personal accounts can hold a maximum of 15,000 EUR in their free accounts. Wise accounts can hold up to 70,000 EUR for free for business users. For the time being, you can keep your money in other currencies.
Is Wise safe to use?
Yes. In Australia, Wise (formerly known as TransferWise) is fully regulated. They are also regulated by the Australian Securities and Investment Commission (ASIC) with an Australian Financial Services Licence (ASIC).
Wise must adhere to a strict set of rules in order to transfer your money. Because of this, they are a trustworthy and safe solution for international money transfers.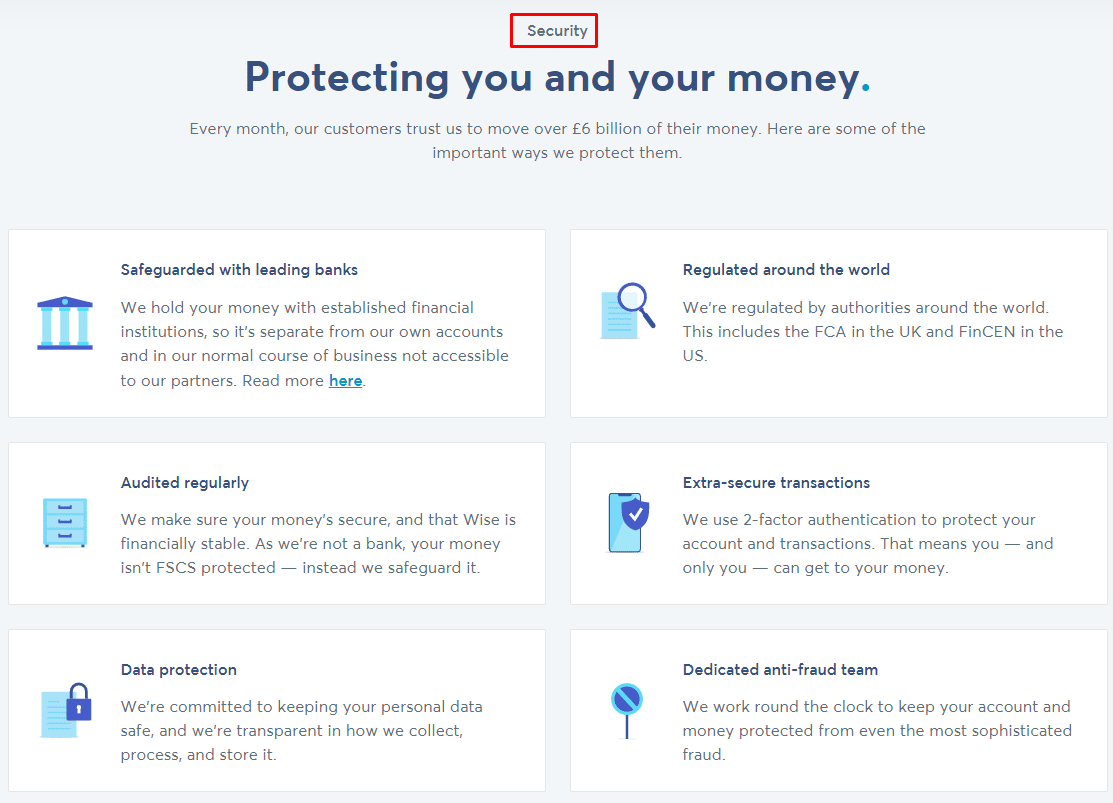 Your personal information and identification are likewise protected by these safeguards. Any personal information you provide to the company is protected by a strong confidentiality agreement.
Quick Links:
Conclusion: Wise Debit Card Review 2023
Using a Wise card to make purchases or withdraw funds from your account is quite convenient. At a low cost, you can exchange and spend money in a wide variety of currencies.
When converting between multiple currencies, Wise's exchange rates are extremely competitive. Always utilize the mid-market conversion rate when exchanging money.
Spending money and having immediate access to funds are both possible with the Wise debit card. Unlike other travel cards or foreign currency accounts, this one is completely unique.
Since its inception, they've had a remarkable rise in popularity because of their simple, straightforward pricing structure. Your Wise account is linked to a debit card, which allows account holders access to their various currency balances and bank account data.
Only by expanding the use of the Wise card to more countries and currencies can the company truly improve. You can get out of foreign conversion fees and other expenditures by signing up for a Wise account if your country already offers this service.
You may have found this Wise debit card review helpful in deciding whether or not to use it. Be sure to check out Wise's competitors if you don't think Wise is the right fit for you.