In this article, I am going to give a detailed Weblium Review 2021.
Weblium builds itself as being an easy-to-use website builder and it is good for people who are building their websites for the first time or people who just need to get a website done quickly.
It has so many features which you like and gives you amazing results to build your website. With Weblium you can find the easiest ways of building great-looking websites.
In this article, I will be talking about how Weblium helps you to build your websites easily with some of its advanced features which you can use to build websites.
I will be talking about features, pros, and cons, and pricing plans. These tips might help you to build an amazing website and might gain you a few profits for your business. 
In this guide, we will talk about: 
A basic overview of Weblium. 

Some of the best features of Weblium. 

Weblium's ease of use and customer support. 

Weblium: Design and Tools. 

Weblium: Element Search. 

How to get started with Weblium. 

What are its pricing plans?

Pros and Cons 

Weblium Alternative
Overview of Weblium
In Weblium you can build your website on a photoshop portfolio website kind of showing off your photography and getting a feel for all these different website builders. I can tell you what I think are the best website builders for different situations.
It's a pretty nice looking page about this sort of case studies page and you can find it relatively easy to use this website builder where you just have to add a couple of hang-ups but I think whenever you're learning about a new product you're gonna find that.
I think you can like that for portfolio modules that they have that you can add to your web page where you get some different styles where you get a big image on the left and two little images and they kind of continue in that sort of pattern in the website itself. 
They also provide you with a standout layout with some grid images which works well for these images because they are all kinds of square images and they even offer you a masonry grid layout here as they offer three different styles.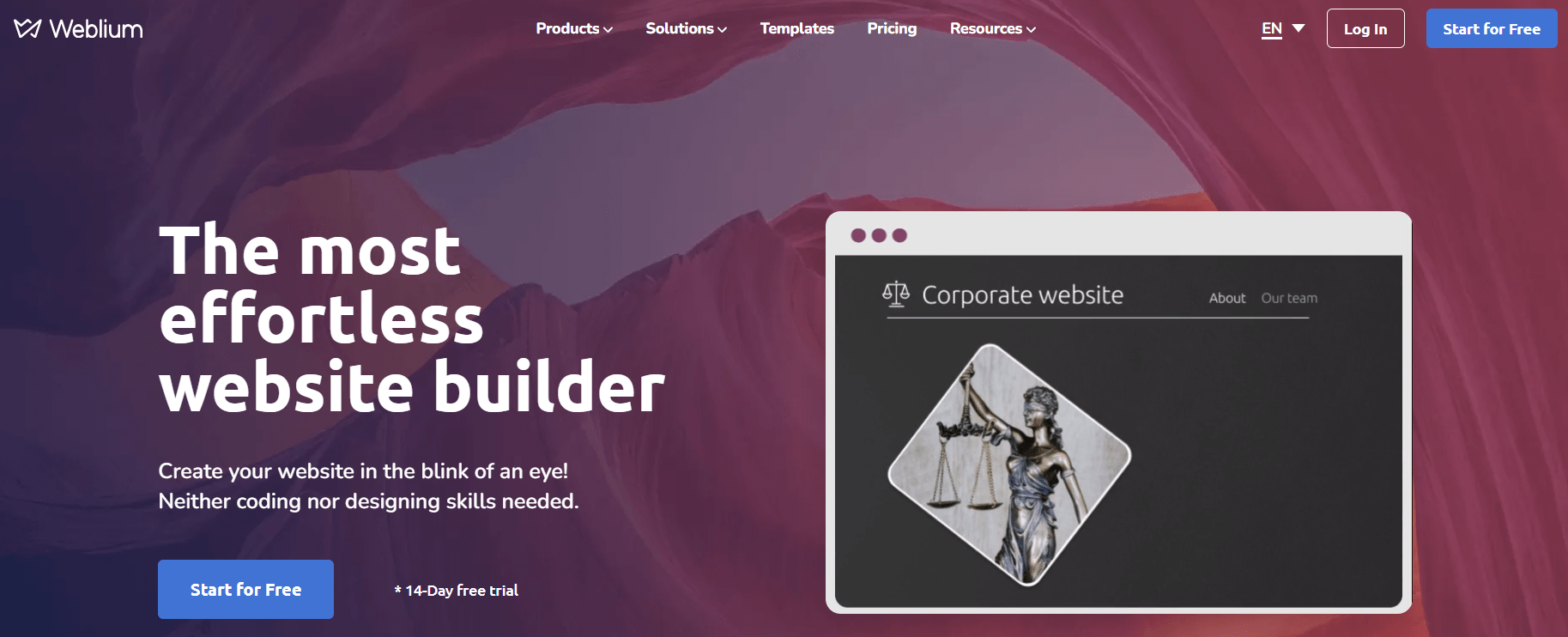 They are all pretty good looking and there are some more styles that you can add if you're interested in building a portfolio and also if you're interested in building a website restaurant website they've got this cool restaurant layout.
One thing you can like about the layout is you've got the title of the item and price. You even have the option of an icon for spicy and you can use the broccoli icon for vegetarian and you can use a couple of different options for symbols. 
Features of Weblium
Website Store 
It shows how you can adjust the blocks and their positioning where you have to click on a side-button where you get sort of the zoomed-out view of your entire page and then you can drag different items across and move them to where you want.
You just have to close this window and you even have a layout modified step up where you can make changes and edits for your templates. 
Weblium Blogging 
What I really about Weblium is it offers you a blog functionality where you can find a couple of different layouts that you can choose from this blog functionality. Weblium is not a tool that you're going to use to build a very blog-focused business.
So if you're trying to become a blogger or if you're heavily using blogging to market your business then Weblium isn't gonna be a good choice but if you like light blogging to market your business or add things here and there or just want one easy-to-use blog stream.
Weblium does give you that option and that's a kinda nice feature to have and a website builder that's easy-to-use. 
Templates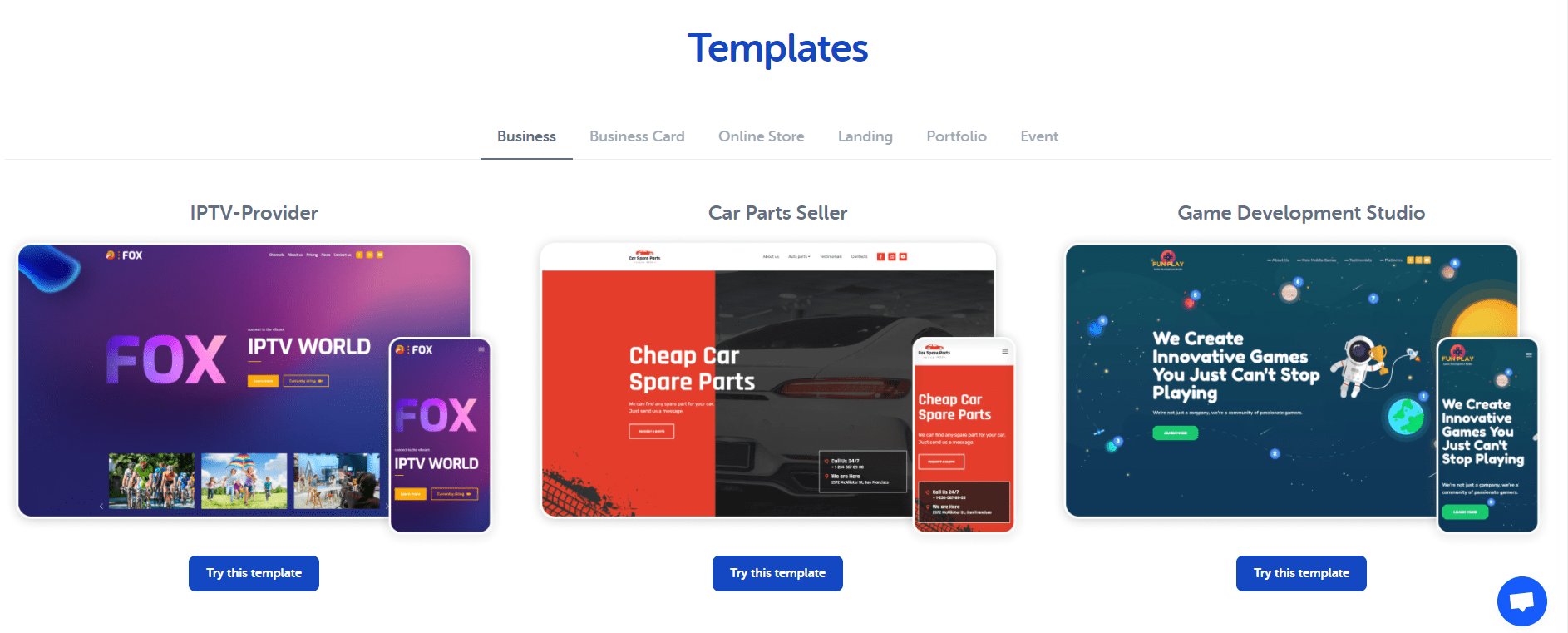 One of the things I really about Weblium is they do offer some different templates as starting points but it seems that you pretty much have control over designing and setting up your site any way you want to.
So the templates are just really starting places but you have full access to all the controls so you can control and silo your site without having to be dependent on what the template is. 
For example, in the header you've got various controls where you can add a button if you want to that pops up there, you can add a second button, you can add your social media icons that are already there.
You can choose to make their header sticky which means that it'll stay with you as you scroll down to change the background and you can add animation with a lot of different settings and if you want to add a new block you get these great starting points.
You've got some about page starting points you can choose from and there's a splash area from the first section of a web page and you also have more specific options like contacts with the map functionality. 
You generally have a lot of great starting points where you can drag-in and then start editing. You can also just start with a custom-block where if you decide to change the background color or change the background image, the text automatically changes for you.
So you don't have to write about changing a lot of text to get the color you want. 
Mobile Responsive 
Another interesting thing about Weblium is it's a mobile responsive builder where you get these buttons at the top where you can toggle between the different size devices so you would know what your website would look like on a tablet, on a mobile phone.
It steps up those looks and styles for you all by itself where you don't have to do any tweaking or anything and it just seems it pretty much work.
What I think you can like about the column setups is if you click on and get alignment functionalities so you can align the columns to the center and if you look at the preview you'll see that in the tablet view in the center instead of a left-hand side.
You can do the same thing with images where you can have the images either on left or right justified where you can have them centered. 
Weblium AI Design 
They have an AI design supervisor that makes little changes to the site to make it look better as you are making edits so maybe you'll see that around with the website builder. It is very mobile-friendly too. 
Website Code Editor 
Choose the website where you can want to integrate a third-party service. 

Now Go to site settings. 

Click on the integrations tab

And find the code injection field and enter the code. 

Now go back to the editor and click publish to save the changes. 
Free SSL Certificate
With this feature, you can secure all of your sites with free SSL certificates to ensure a safe connection and data protection. You can even build your sites and store up to five versions of a free site and up to 100 versions of a pro site. You can save and restore them at any time.
Ease of Use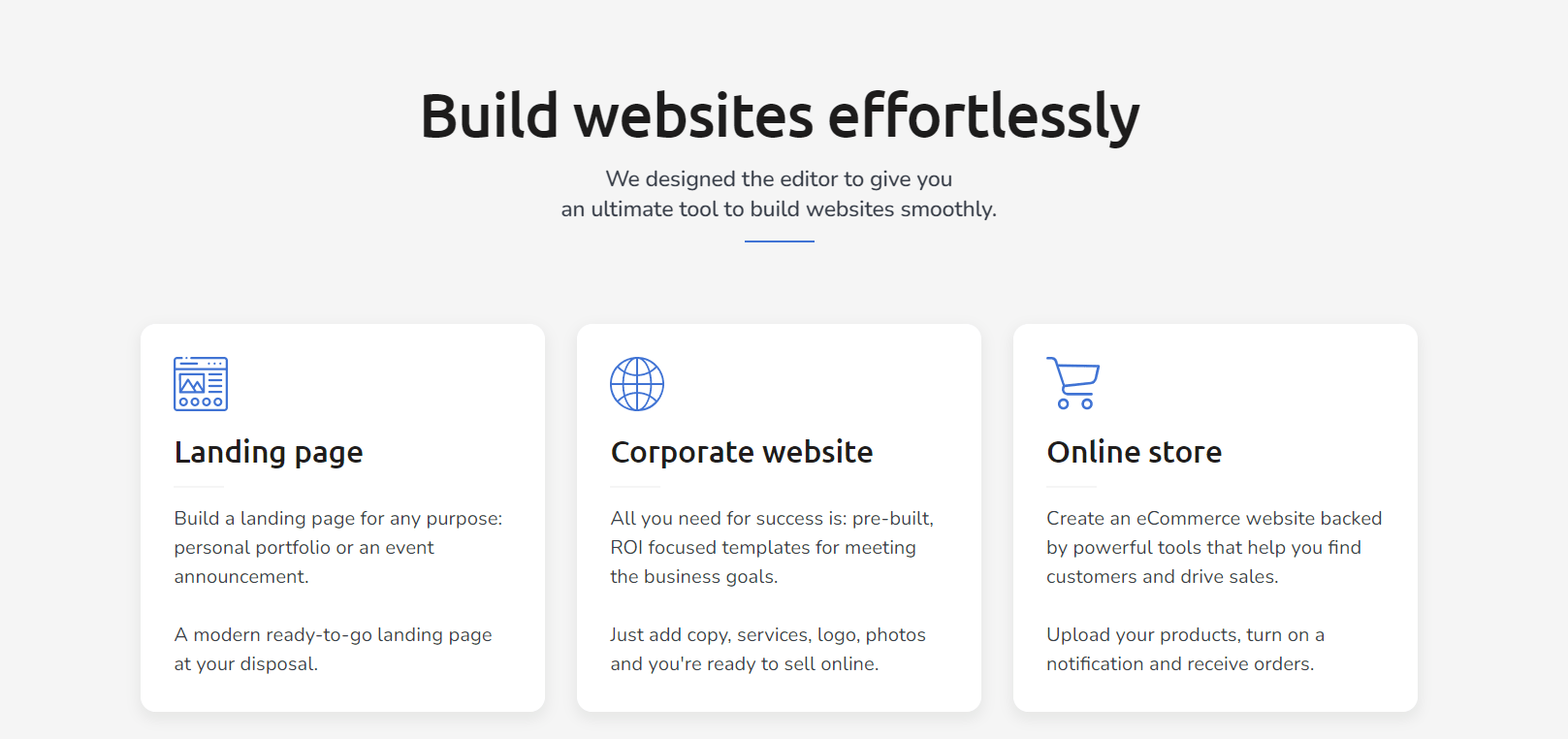 It gives you easy controls and it also offers you some pre-made color palettes for you to use where you can go ahead and plug those in. There are some pre-made text pairings for you to use; you can just go ahead and start using those.
But if you know what you want you can go ahead and make those edits and decide those things for yourself and they automatically start applying and even when you click on the text and want to change the colors your default color palette shows up in there which is ready to be used.
These kinds of little things are real-time savers when you are building your website and it makes sure that your websites and your colors are consistent across your entire website.
It has some nice balance between being helpful where it allows you to have some control over what I want the design to be. 
Customer Support at Weblium Review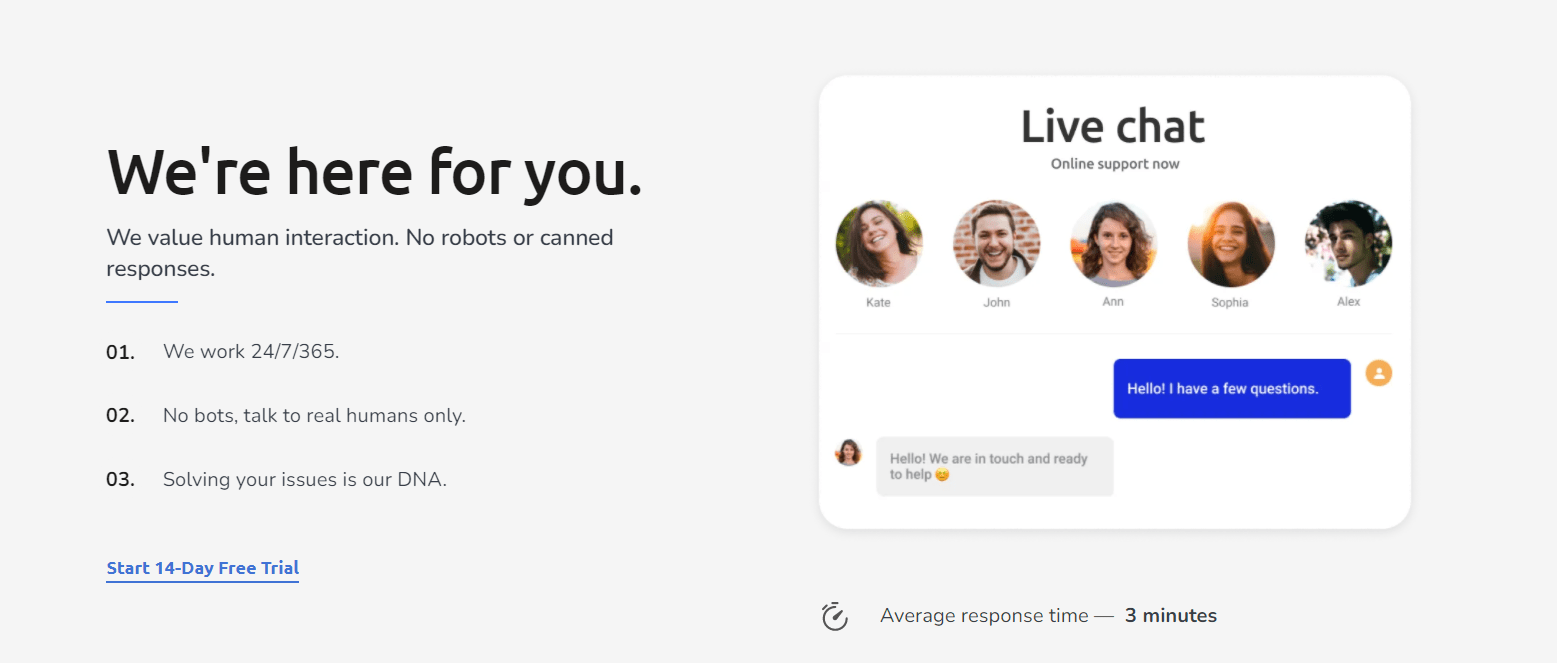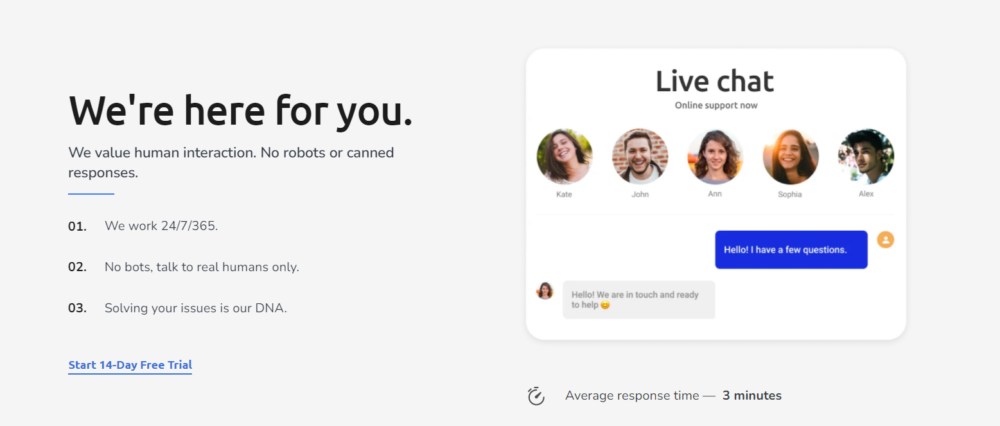 Another thing that I found extraordinary about Weblium and something I never expected website building companies to offer is customer support within minutes.
They have got this little chat-button where if you have any couple of issues or if you have some problems you can get help where you only have to wait 5-10 minutes for somebody to help you and you'll have the same type of interaction where they offer you fantastic support too.
Like if you're not able to modify something they will help you out by making a video where they send it over to you like how you can line up the button if you're not able to figure it out or how to do that. 
You can even ask a couple of basic questions and the response team will respond to you with great answers and it helps you where you don't have to wait hours or a day later as you do with a lot of other website building companies to get a response.
I appreciate that and I hope they keep that level of support up because it's a really good feature especially if you're in a hurry or trying to get your website built and something is hanging you up you don't want to wait a day or several hours later to get back to work.
You just want to get back to work and you can do it within 10 minutes. They were able to solve your problems and help you out.
Design and Tools 
Weblium is a very user-friendly interface and helps you build websites at ease with a simple drag and drop editor. It doesn't require any high knowledge and almost any web designer can build a very high-quality professional-looking website.
Weblium paid version helps web designers to work along with their team on various parts of the site at one time. The free version provides abundant features and unlimited storage to build an awesome fully functional website.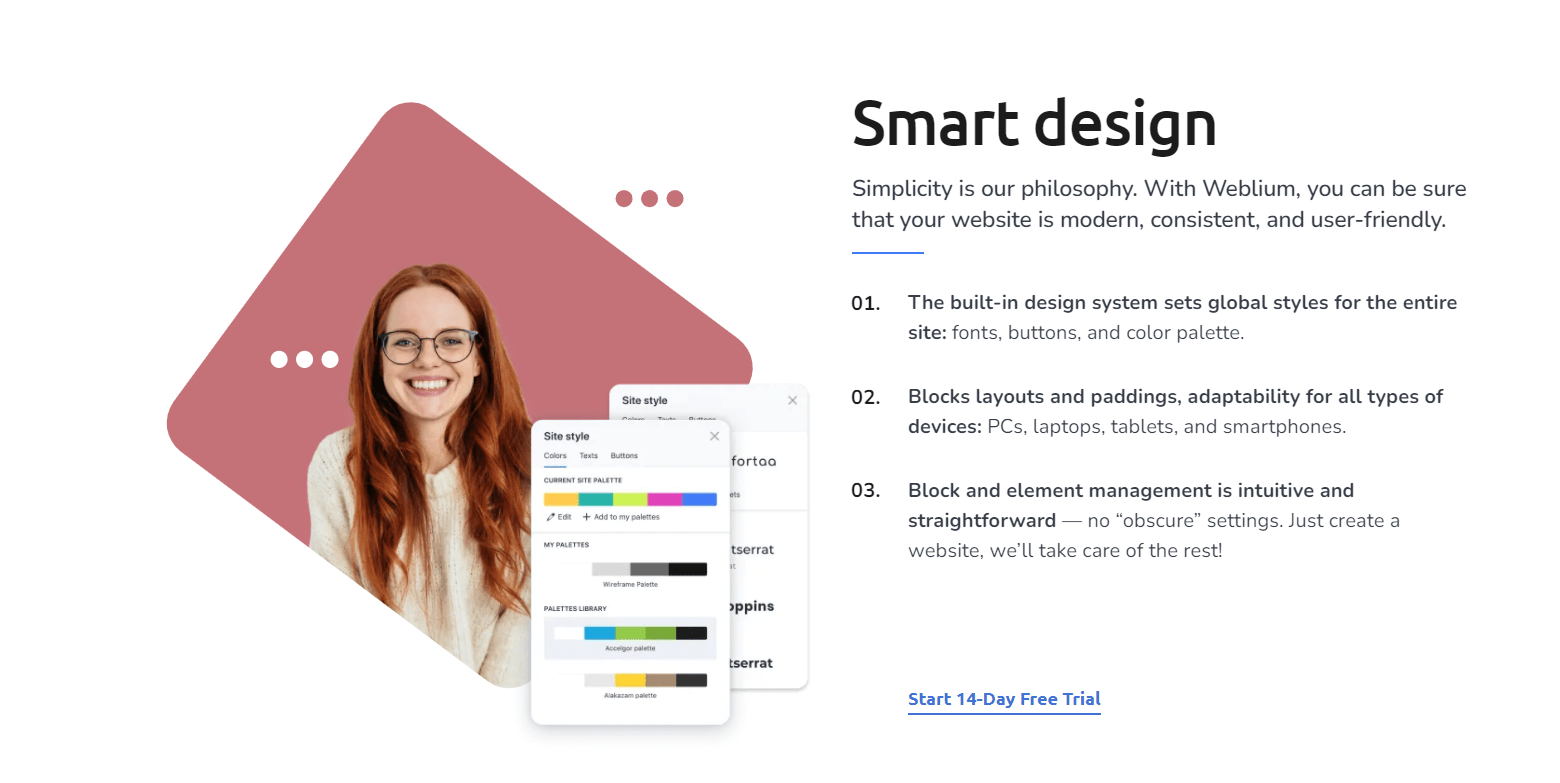 Weblium Element Search 
You have a lot of great options with Weblium to build your website. Like when you want to add new content or elements you just click the plus icon down below the content that you want and you get all these different content starting points so you've got some great options.
For example, if you add three checkbox things and as with most website builders if you want to make two columns you just have to drag those elements over as there is some fiddliness when you are trying to move where you want them to.
You try this by adding another column using the side column where you can create a column and then drag these items over. 
The style button helps in checkboxes where you get pre-designed palettes they've come up with but you also have full control to edit and create your palettes and this is what decides when you add text in and background.
They've got a whole section of text pairings that you can have but if you don't like pairings you can actually go through and click edit and then you can decide which font you want for every heading type. 
Who is Weblium best for? 
Weblium is free to try where you can try all of their features however you can either opt for free plans or paid plans per month which includes all the other features and you can always edit it as you go.
Whenever you want to make a change or you can opt for $196 where you can use the homepage for your contact form and about US page.
It's best suitable for website builders who want to grow their business from scratch or it can be useful to the users who already have a business and want to improve their business. You can choose a lot of templates where you can design tools for your website.
You can use templates from building communities to selling courses, online fitness, consultancy even portfolios and CVs. You can preview the photo page to see how it works well for your website. It is super easy for you to launch your website by giving you all of the steps you need to have in check.
With the site style, you can change the palette of your website at any time and you can notice that the colors of the backers and just stylistic elements change a bit. You can always go on the edit and change any of these colors as well. 
How to get started with Weblium?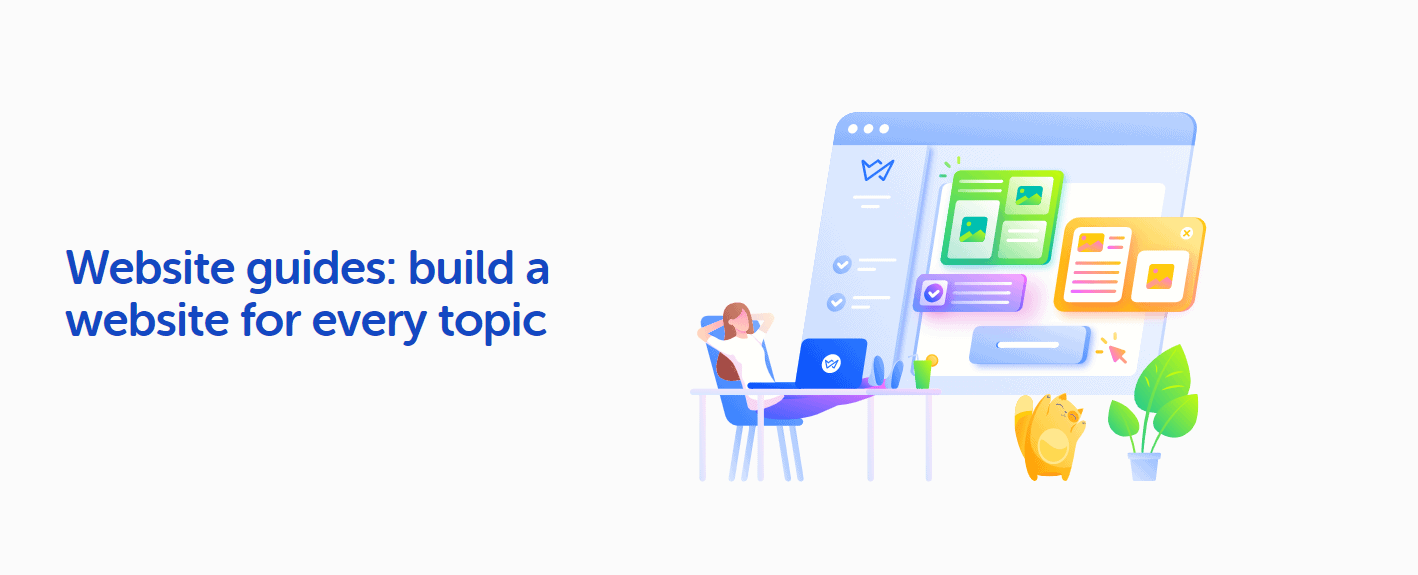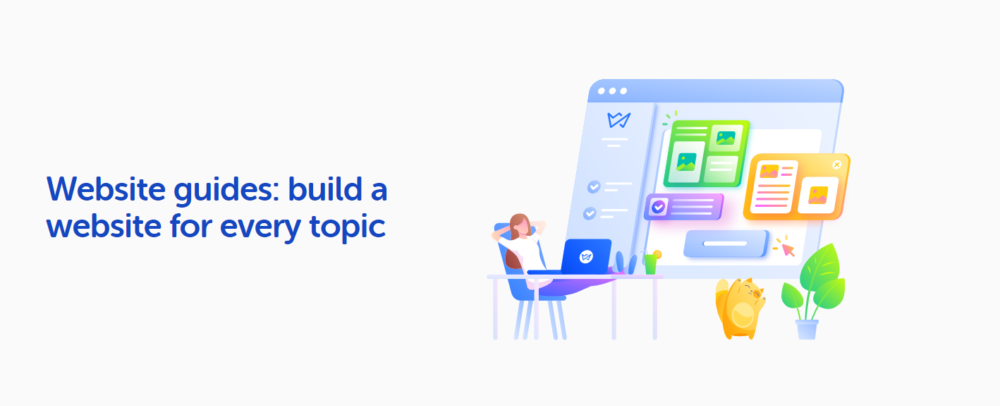 This is a website builder to check out if you need to create a business website super easy and it has lots of great features where it could even be a good tool to build portfolio websites with there are different gallery page module designs.
One thing to note on the gallery page that if you are going to be trying to make a portfolio website they have some blocks that you can add on these gallery blocks.
You can easily add a gallery module by yourself as they are individual items that can be added to the page. 
If you want it, build an easy business website with the tool that offers a nice blend of being easy-to-use as well as giving you some level of additional controls like color style controls and also have a nice level of control over the layout of your sections and pages.
I think that Weblium definitely worth a look and it's something you can look into further and it might even be a contender for one of my top easy-to-use website builders.
But if you are looking to build an easy-to-use website builder for building a business website, you should check out Weblium as they offer you a restaurant website, a local small business website, and if you just need a basic portfolio or basic personal website.
Weblium could be a great choice. 
Pricing Plans at Weblium Review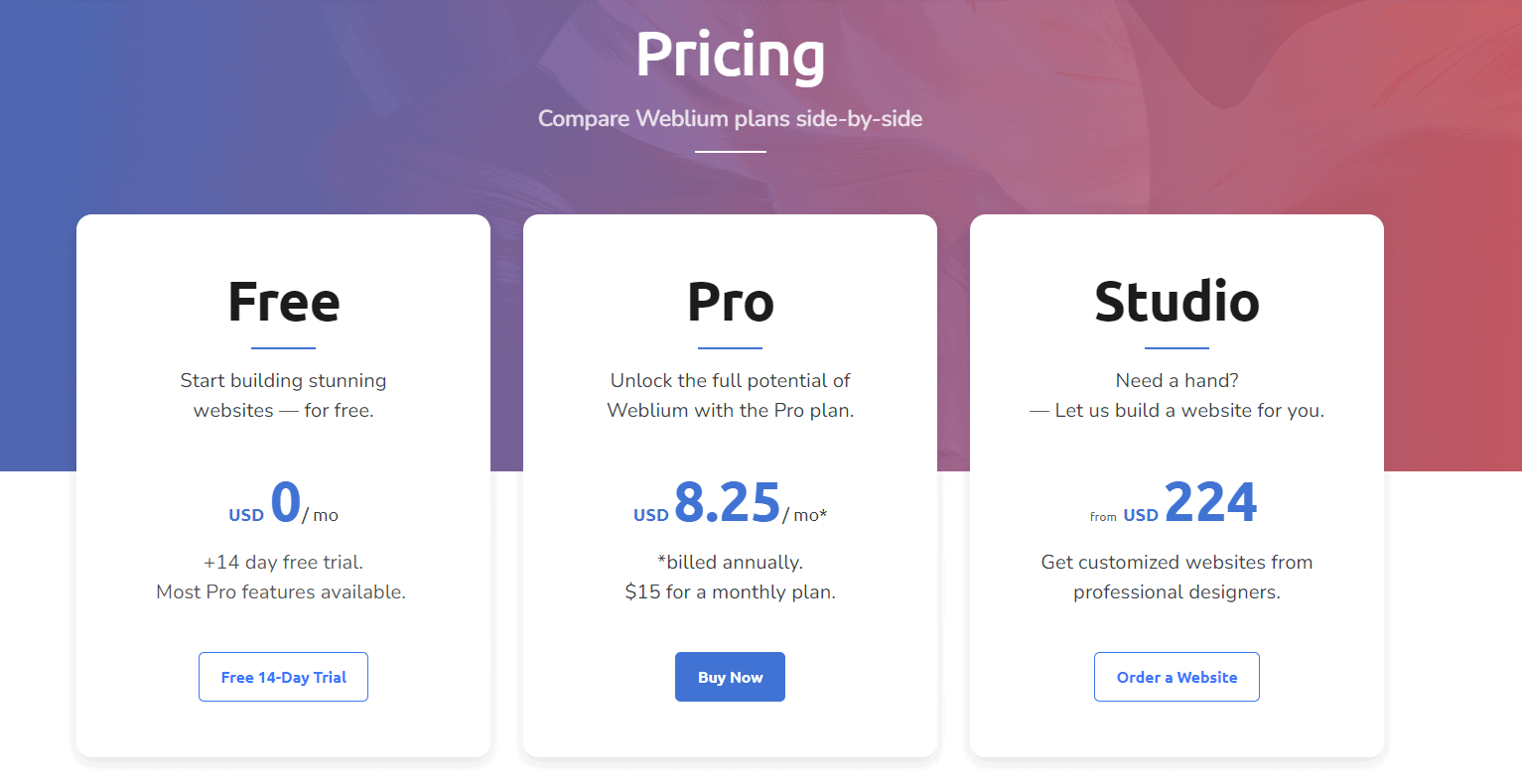 It has the following pricing plans: 
They offer a free plan which costs $0. 

You can use multiple features and templates with the free plan. 

The Pro Plan costs $8.25 per month.

The Premium Plan costs $16.60 per month. 

Both of these plans can be paid annually.

They also offer you 181 templates of every plan. 

They also offer you a 14-day free trial. 
Quick Links 
FAQs | Weblium Review
🙋‍♀️Is it not better to order a website from a regular web design studio?
You can order a website from a regular web design studio but it will cost times more while the creation will take a lot of time. Thus, you need to weigh up all the pros and cons before making a decision.
🤷‍♀️When can I get a refund for the website structure?
You can get your money back before you approve the second revised version of your website structure.
🤩How much does the website setup cost?
The standard fee for the website setup is $399.
👍What does the subscription include?
The subscription to Weblium includes: Hosting on Google Cloud Domain name SSL-certificate Support by setup experts Access to the user-friendly website editor Unlimited storage & bandwidth Analytics, marketing & SEO tools Access to 200k free images library
👉🏻Are there any quality guarantees?
Yes, they for success only. You will not have to pay until you approve the draft version of your main page.
⁉️ Will I be able to change a domain name in the future? How much will it cost?
Yes, you will be able to change your domain name at any time. However, you'll need to buy a new domain name yourself.
🙌 Can I backup my website?
Webilium will always store a backup copy of your work. That's why your website will be secure even in an emergency
Conclusion | Weblium Review 2021
Weblium allows you to live chat with the customer support and you can also create forums and customize them on social links, google analytics, and some other analytics.
It has an easy-to-use interface and it is user-friendly to the users where you can easily build your websites and improve your websites while using their design and tools.
You have to upgrade if you want to add a custom domain and on a free account, it's probably going to be a subdomain of Weblium.com. 
You can add some custom code that looks like that's only available on the pro version of the price plan. There is also a subscription page where you can add and upgrade.
You can create your new website easily and they give you all the templates to create it on a blank website and their templates are categorized by different industries where you can get a quick start to create your website by selecting a category and then you can simply start editing the site.