Affiliate Bay is a stockpile website, filled with rafts of reviews on your favorite & most popular online platforms, marketing sites, eCommerce & software services.
Our review mechanism starts from the point of identifying the latest trends, personally using them, and comparing them with existing software & websites, and releasing our unbiased review based on price, features, best alternative, and much more.
We will not stop there!
To enhance your experience by providing you with the best promo coupons that are working from time to time so that you can save a hole in your pocket up to 90%.
How cool is that?
So far, we have helped thousands of digital marketers, web developers, videographers, Social Media Marketers, Affiliate Marketers, bloggers, Content & Copywriters, new business owners, and …. (The list goes on) to identify the best software that fits their pocket and scale their business online without any struggle.
Meet Our Team
Our Founder – Finnich Vessal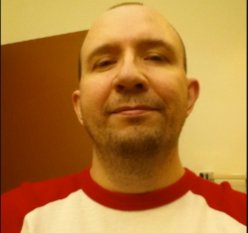 The man behind this exclusive stockpile website.
Finnich Vessal is a leader, coder, web developer, marketer, SEO writer, and Investor.
Now you know how Affiliate Bay became so successful.
Finnich Vessal brought his experience and knowledge together to unravel all your conundrums in one place.
Writing Wizard – Sonia Allan

Sonia Allan has an excellent and surprisingly equal command over both editing and writing. She's venerated for her flexibility, research skills, understanding of SEO, organizational skills, and communication. 
She keeps pace with the latest writing trends and she's known for her patience exhibiting formidable editing skills. Debut writings may not be perfect. She is known for her intense proofreading and editing capacity which makes her the cornerstone of AffiliateBay. 
Editor in Chief – Alisia Thompson
The greatness of writing reflects the greatness of re-writing and here, the works of Alisa are the greatest example of the same. 
Being outstandingly perfect in copywriting, all the articles of AffiliateBay are complemented by her unerring and precise editing. This makes Alisa Thompson an invaluable gemstone of AffiliateBay. 
Outreach Manager – Christine Williams
Having an eye over all of our community outreach activities, Christine Williams helps us to enhance our visibility in the environment around us.
She is appreciably self-motivated, substantially enthusiastic, and community-driven, supplemented by her positive attitude. 
With outstanding communication and presentation skills, she's well-versed in preparing reports with a strong command over social media marketing and managing multiple projects at a time. 
Promotions & Social Media Marketer – Mary Derosa
Mary Derosa is well-versed in public relations and social media marketing. Supplemented by a great persuasive prowess, she's an invaluable connection cultivator of AffiliateBay.
Mary is a magician of relationships and is always cool and accommodating. She's a highly sociable person with unbelievable public outreach and a sturdy network of public connections.