If you're reading this, you're probably looking for the Best PickFu alternatives.
So having a platform like PickFu that can run online surveys, tests, polls, and quizzes for your clients to determine their particular needs would be beneficial.
But, because you're not impressed with what PickFu has to offer, you'd like to obtain something more robust and affordable.
To begin with, PickFu is neither a free tool nor does it provide a trial version. If you manage a tiny business or an online education college on a short budget, you might wish to turn away.
In addition, PickFu requires a minimum of 50 respondents. Because the service is $1 per respondent, you can't run a poll or vote for anything less than $50; you must pay at least $50 to use it. However, you would get some discounts with PickFu Coupon codes, but they still lack some functionalities.
Furthermore, it is impossible to halt and alter a poll once it has been begun, leaving no opportunity for error. All of them are compelling reasons to look for PickFul alternatives.
Best PickFu Alternatives & Similar Tools
DirectPoll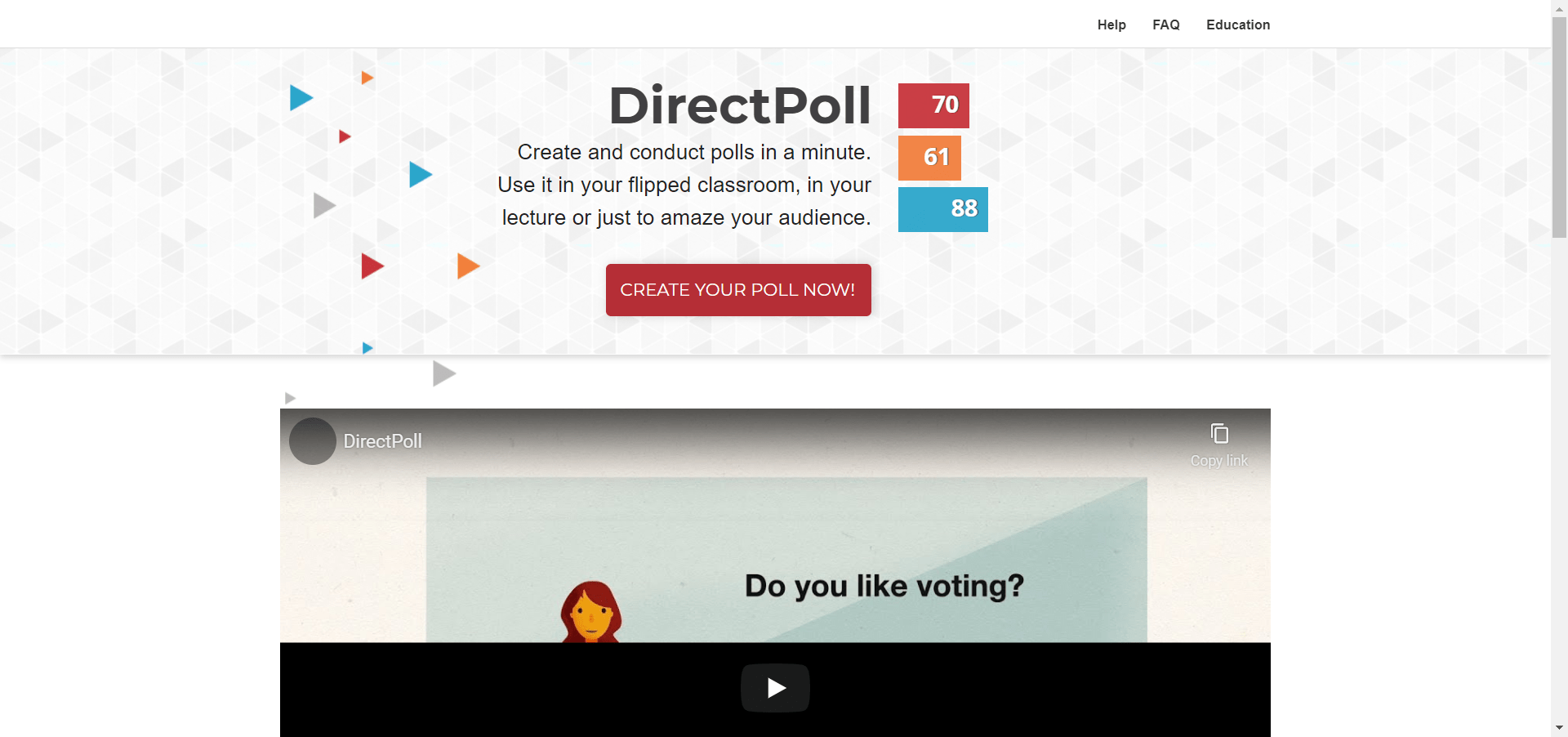 If you're looking for a PickFu replacement that can conduct and create polls in seconds, DirectPoll is a good option. This tool can be used in a lecture, flipped classroom, or to surprise your audience.
DirectPoll makes it easy to connect with your audience while giving a presentation. For your audience, the polling tool provides a real-time, dynamic feature. As a result, you can sense your audience's pulse, ask brief questions, and watch real-time responses.
You may use DirectPoll to add polls in a variety of presentations. As a result, while your real-time presentation is underway, you may immediately push new questions and answers.
DirectPoll is also extremely simple to set up and utilise. Technical knowledge is not required.
The best part is that, unlike PickFu, which charges a minimum of $50 every 50 responders, DirectPoll is completely free. A poll on DirectPoll can only have 500 responses.
PinPoll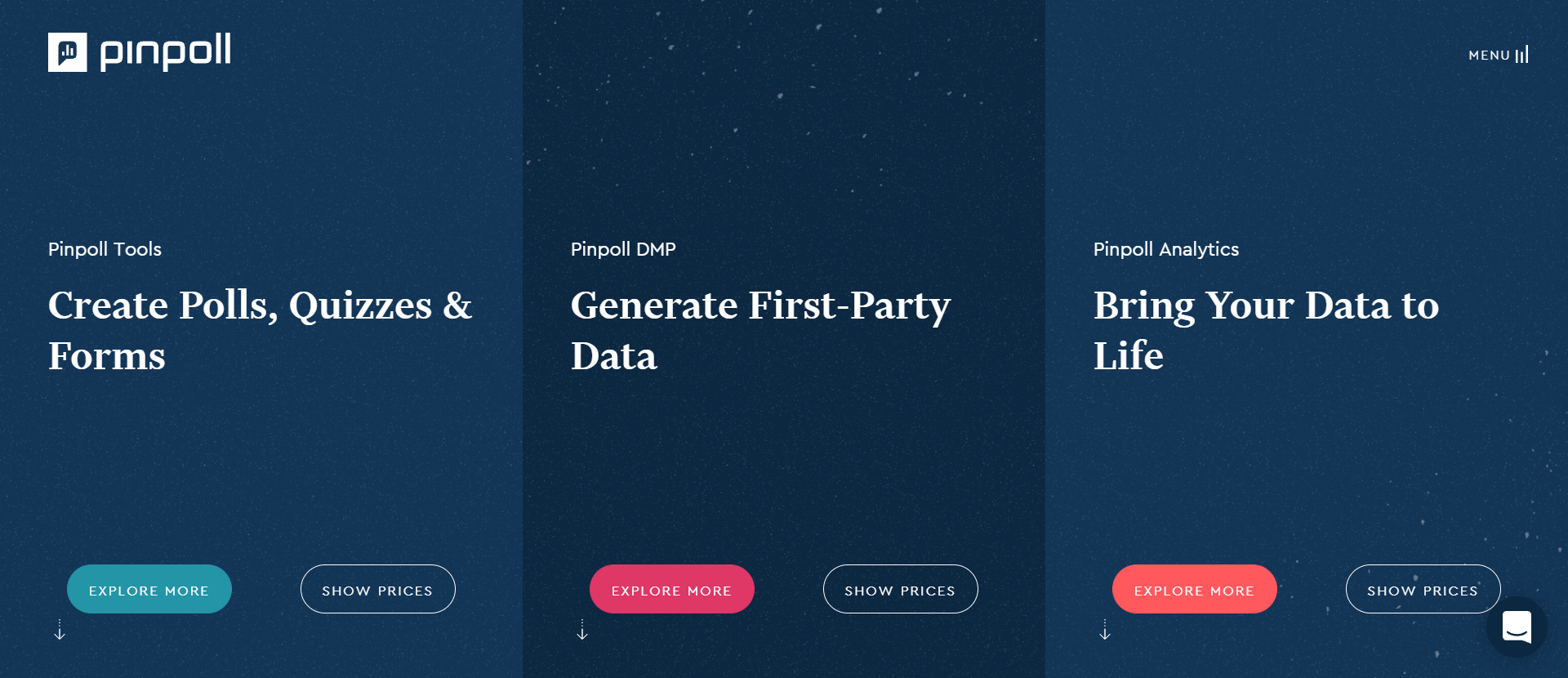 Pinpoll is another excellent survey tool that allows you to seamlessly engage with your audience. This European-based program performs an excellent job of quickly creating online quizzes and polls for your audience.
With the PickFu alternative, you may collect vital data using produced forms. This tool ticks all the boxes when it comes to marketing. With its unique feature of "advertising in polls," it can help you increase your ad acquisition revenue.
Because of its many security measures, this tool should be considered if you plan to host an online voting competition.
If you run a huge organization with multiple departments and jobs, this tool will be a great choice.
Easypolls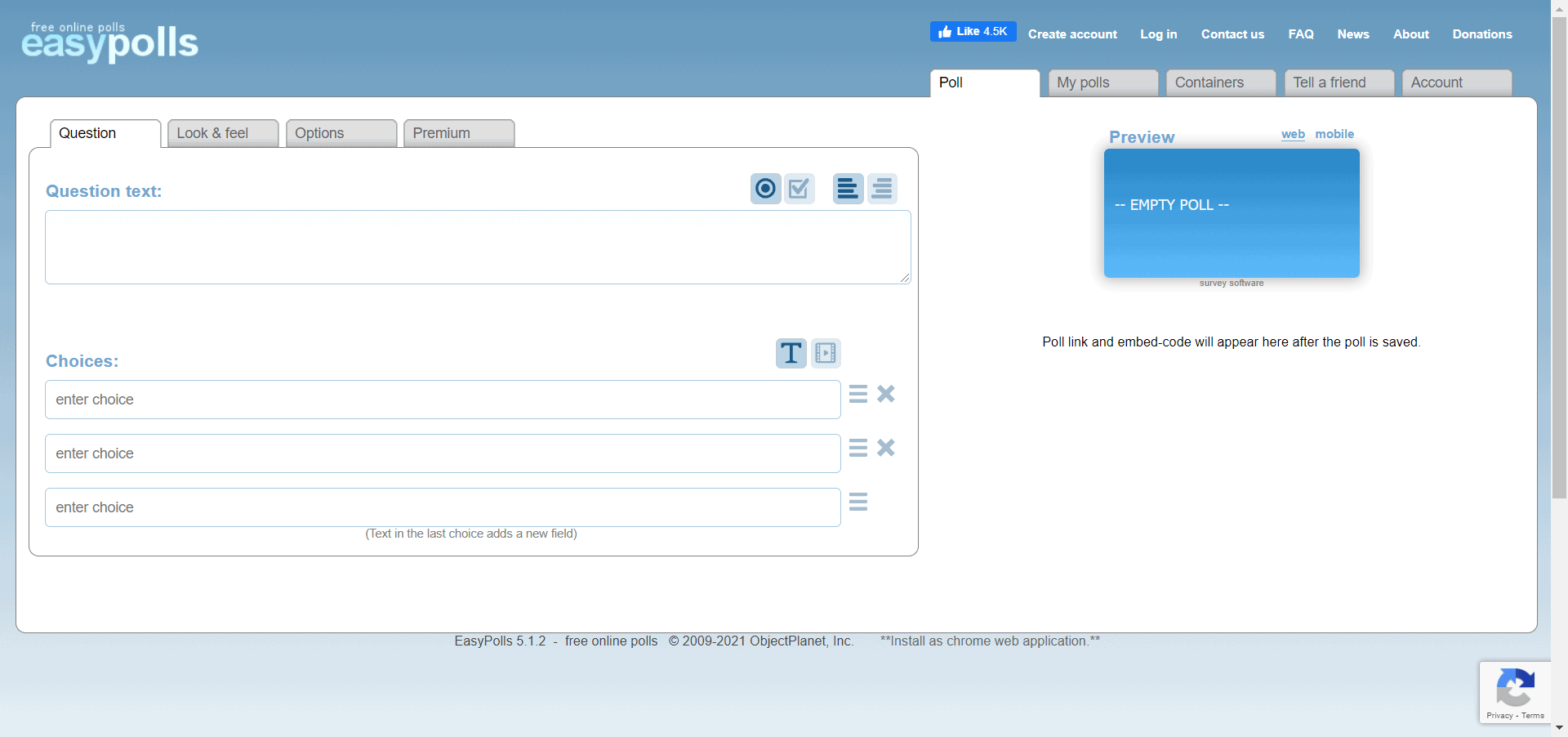 EasyPolls is a simple application that allows you to build online polls for free, but it's cluttered with adverts.If you want to skip the adverts entirely, you'll have to pay a token fee of $.99 per poll. You'd also be able to track your respondents' locations.
If you wish to prevent repeated votes, you can use the powerful anti-cheat technology, which records each respondent's exact IP address from all nations across the world. PickFu, however, does not provide an IP address filtration tool.
Conclusion: Which is better Pickfu Alternative?
You now have more options with these Best PickFu alternatives highlighted in this article.
To put it another way, all of the options listed here can compete with PickFu.
Easypolls is a fantastic free polling and voting application that piqued our interest because it allows you to trace respondents' IP addresses.