In this article, we have featured the Top 5 Best EComhunt Alternatives In 2023. Ecomhunt is a popular tool for finding winning eCommerce products. Not only does it show you profitable products, but you can see ad examples for those products and discover suppliers.
However, there are many great alternatives to Ecomhunt as well.
Perhaps Ecomhunt is not bringing you the results you like, or perhaps you don't like the fact that it does not offer a trial period. Maybe you don't want to pay $29/month and are looking for a cheaper alternative.
Regardless of why you are looking for an Ecomhunt alternative, this article is for you. I will show you the best Ecomhunt alternatives for finding profitable eCommerce products, spying on your competitors, and finding suppliers. Also, Checkout ecomhunt coupon codes for the latest deals and offers.
Best EcomHunt Alternative
1. Pexda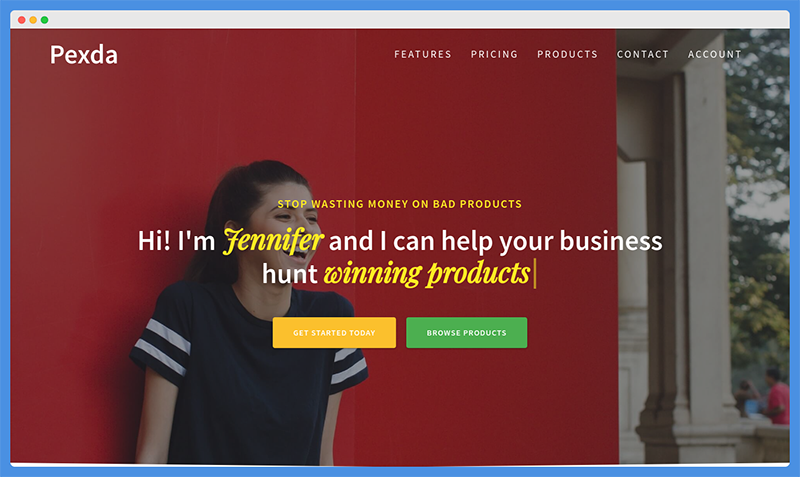 Pexda is a popular Ecomhunt alternative for finding profitable eCommerce products. One of the advantages of using Pexda over Ecomhunt is that it offers a trial period of two weeks for only $1.95.
Although the trial is not free, it is not much of a commitment, and it allows you to try out the tool without spending a lot of money. Ecomhunt does not offer such a trial.
The only downside of the trial is that there is a three-day delay on winning products and some products are not shown. In other words, winning products are not from the same day; they are from three days ago.
2. Dropship Spy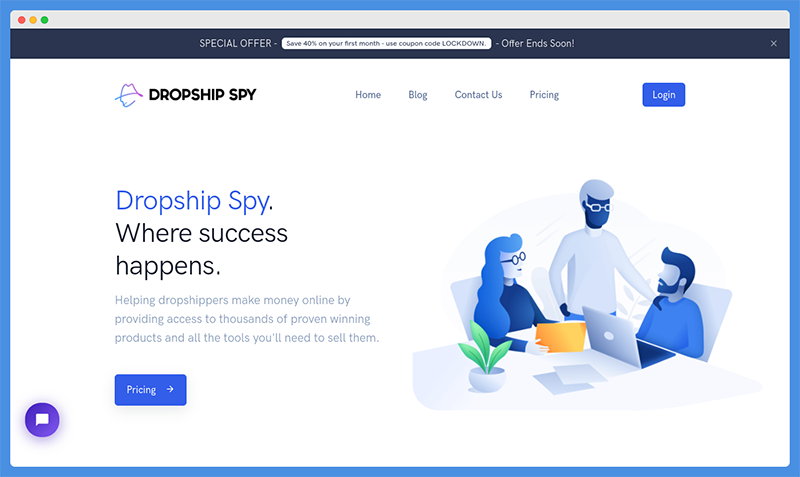 Dropship Spy is a great alternative to Ecomhunt if you are looking for dropshipping products. Dropship Spy targets dropshippers specifically, helping them find dropship friendly suppliers.
Dropship Spy costs just $20/month. Check the Dropship Spy pricing page for updated pricing information.
Not only does it show you winning products, but it helps you quickly identify the best products by marking them as products with a "Super High Engagement Rate."
Each product comes with information such as engagement rate, average profit in USD and British pounds, buying price, selling price, and more.
3. AliShark
AliShark's trial is not entirely free – it is $1 for two days. Still, it is better than nothing, and it gives you a chance to try AliShark without any major commitment.
All of AliShark's results are updated in real-time, several times a day. Because of this, you can always find winning products that are likely to be profitable.
Each product will show details such as price, star ratings, and total orders. You will also see how many people added the product to their wishlist on AliExpress – this will help you gauge the product's popularity.
4. Sell The Trend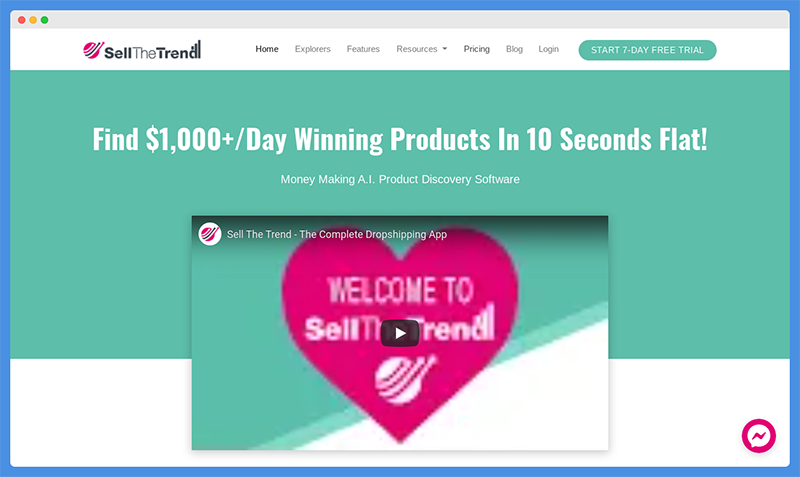 Sell The Trend is a great Ecomhunt alternative for finding winning dropshipping products. Unlike Ecomhunt, it offers a free seven-day trial – you don't have to pay anything to try it out for seven days.
Sell The Trend uses AI to track and analyze eCommerce stores from around the world to find the top trending eCommerce products. You can search through the database of products to find products in different niches that are Trending, Hot, or Recently Published.
For each product, you will see useful data, such as:
How many popular stores it is being sold on
Average price for this product
Average profit margin
Total orders for the product
Total sales for the product, in dollars
The Retail Trend Explorer engine will analyze either AliExpress and Amazon products that are selling well and which are trending upwards. By focusing on products that are trending upwards, before they are fully popular, you can get ahead of your competition.
What Is The Best Ecomhunt Alternative?
The best Ecomhunt alternative is Pexda.
Ecomhunt is easy to use, shows you products before they are "hot," and lets you try it out without a major commitment.