While there are a few versions of Filmora, we have decided to consider FilmoraPro vs Adobe Premiere Pro, as they rival each other the closest.
Overview of Premiere Pro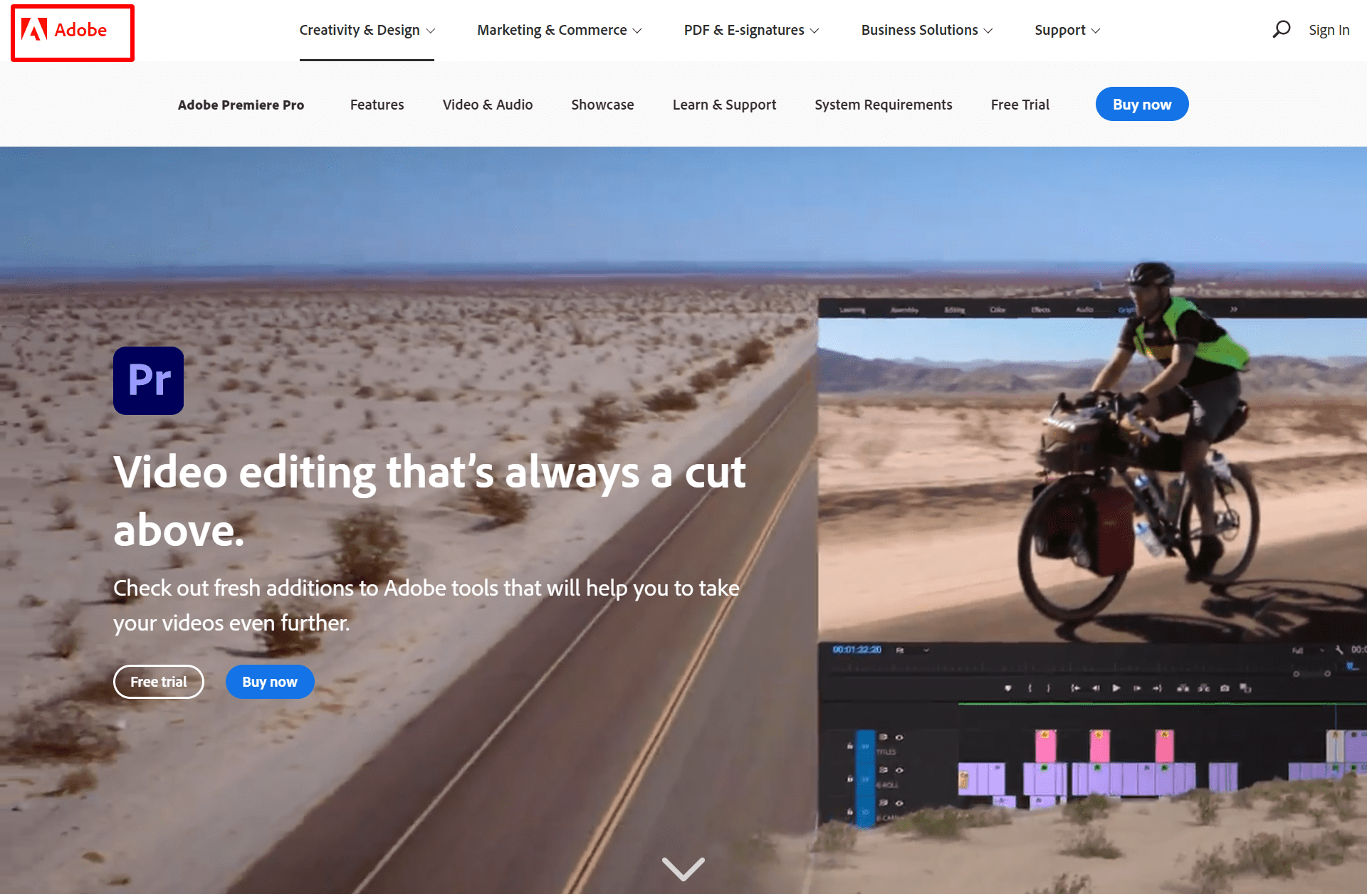 Premiere Pro has been Adobe's post-production video editing program since 1991. It's a non-linear editor that is capable of not only editing video but providing color correction and audio mixing tools as well. For being so versatile, it has become an industry standard used in the film, television, and commercial projects.
Premiere Pro has shifted to Adobe's Creative Cloud platform. This means that it exists on a subscription model where the app is progressively updated. It also gives users access to cloud storage and assets for their many projects.
Pros
A powerful industry-standard tool that is worth learning for professionals.
Color grading and audio mixing tools are ideal for any video project.
Plenty of plugins present for better control and customization of the software.
Cons
The monthly subscription pricing model will get very expensive over time.
Limited support is available for developing a 4K video.
The steep learning curve will make getting to the program a bit of a challenge.
Overview of FilmoraPro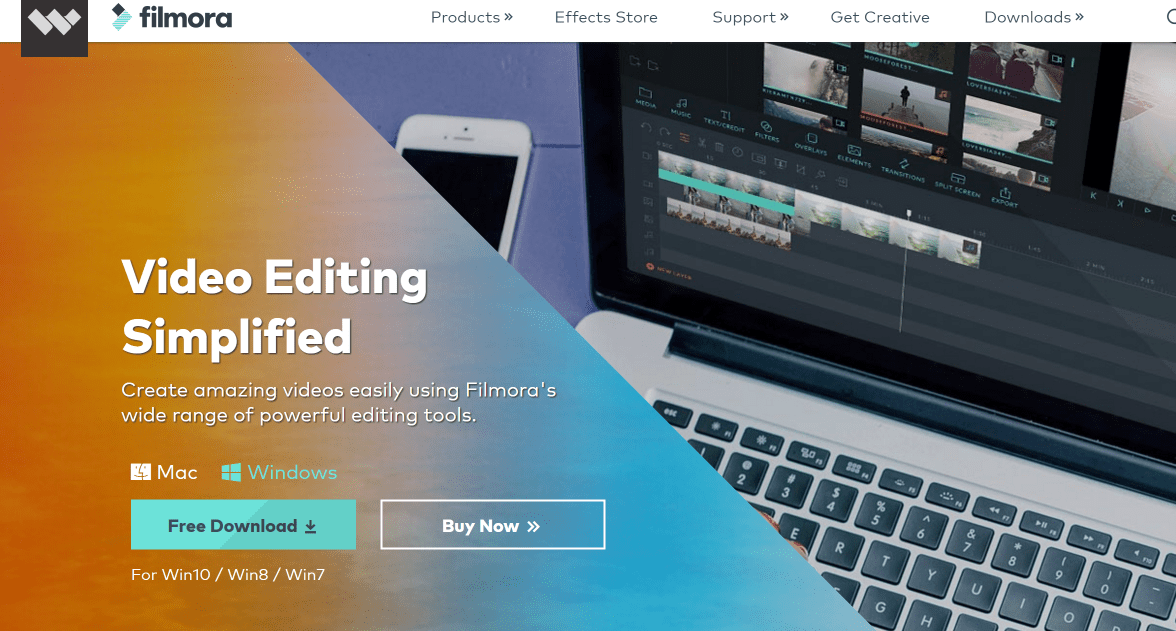 Developed by Wondershare, Filmora has been branded as a video editor for all creators. It has been designed in a manner similar to Premiere Pro for also being a non-linear editor. It also boasts more essential tools for YouTube videos.
The software contains features and effects for generating 3D graphics and applying green-screen compositing. Filmora has also been designed to cater to the needs of both businesses and hobbyists with different packages. The app has grown in popularity that it's used by over 77 million users around the world.
Are you looking to save on Wondershare Filmora? Click to save using Filmora Coupons & Promo Codes
Pros
Easy-to-use software that doesn't require too much training that it's ideal for YouTube creators.
Compositing tools are present for creating green-screen effects.
Cheaper price with a flat fee instead of a monthly subscription.
Cons
The features and effects are limited when compared to Premiere Pro.
Few plugins present to further customize the program.
Color correction tools don't have much depth.
FilmoraPro vs Adobe Premiere Pro: At a Glance
1. Interface

Winner: Adobe Premiere Pro. Premiere Pro's interface has been fine-tuned for many years. This is the defining aspect of many editing programs, which is no different for Premiere and Filmora. In fact, it almost feels like Filmora rips off Premiere's interface, meaning that it is slightly lower in quality and functionality.
2. Ease of Use

Winner: Filmora. This is where Filmora wins hands down against Premiere. Filmora is designed specifically for new users and thrives when new users access the preset text, transitions, and effects.
3. Text/Titles

Winner: Adobe Premiere Pro. The text and titles offered in Premiere are defined by the customization you want as a user, which is much greater than that of Filmora.
4. Color Correction
Winner: Adobe Premiere Pro. Premiere allows you to manipulate color via waveform, linear graphs, sliding scales, as well as color wheels. And this goes for almost every aspect of color correction, which greatly outweighs the offerings of Filmora.
5. Plugins

Winner: Adobe Premiere Pro. Premiere's customer base is so large that the demand for specialized plugins gives rise to a wide array of third-party plugins that not only is greater than Filmora but also every other program in the industry.
6. Effects and Features

Winner: Adobe Premiere Pro. The effect and features offered in Premiere Pro are hailed by many video-editing professionals and are much wider in scope than Filmora.
7. Pricing

Winner: Filmora. Filmora Pro is offered for a flat fee of $149, while Premiere Pro is offered for $20.99 per month.
Conclusion: FilmoraPro vs Adobe Premiere Pro 
Premiere Pro is the industry standard in video editing, while Filmora is a beginner-friendly editor with a much lower learning curve. Premiere Pro is used by millions of professional editors around the globe, while Filmora is mostly used by novice editors.