WP Engine Review: Should you go for this WordPress Focused Hosting?
Having a website has become an essential part of a business. Every business has a website these days. Bill Gates says that today any business that's not on the internet will be soon out of business.
Having a website can prove to be a big advantage for a business. It can inform your potential customers about the services your company provides. If you are at a business event, interacting with people, two things they are going to ask about are your business card and your company's website, and if you say that you don't have a website then you are not leaving a good first impression.
As good as it sounds; it is not that easy to run a website successfully. One of the most important factors in running a website is a Web Host. As I have said earlier, a web host can make or break your website and online business.
Your websites loading time, navigation speed and ease of use, everything depends on a web host. A lot of website owners end up making poor choices when it comes to web hosting and end up losing money and valuable customers.
This is why in this article I am going to tell you about one of the best and most reliable web hosts available in the market, I am sure most of you would be familiar with a web host company called WP Engine.
WP Engine was founded in July 2010 by Ben Metcalfe and Jason Cohen; Metcalfe is known for setting up BBC online blogging system. WP Engine is based in Austin, Texas; it raised $1 million in 12 months.WP Engine is one of the best web hosts available in the market, especially for WordPress focusing on scalability, speed, and security.
Though they are a new company in the web host market, their impeccable service and spot-on management have made them the biggest competitor to giants like GoDaddy and others. You can say that they are doing a great job as their client list includes names like HTC, SoundCloud, FourSquare and Balsamiq.
Get 70$ Off  On StartUp Plan Now
Get 230$ Off On Growth Plan Now
Get 580$ Off On On Scale Plan Now
Unlike other web host service providers, WP Engine is focused only on WordPress hosting, which a lot of people say is not a smart move as they are limiting their market. In an interview with webhostingsecretrevealed.net,
Jason Cohen said that the reason they concentrate only on WordPress hosting is that they can give a top-notch service to their customers. Being focused on WordPress gives them an opportunity to hire and work with WordPress experts, the volume of talent is very high which can be used to give the best service to their clients.
WP Engine Uptime

WP Engine guarantees 100% uptime, and if they fail to deliver it, they refund 5% of customer's monthly bill for every hour of downtime; this shows their confidence and dedication towards customer satisfaction. WP Engine has three data centers located in Texas, London and Tokyo.
Customers can choose which data center they want to use; they can also move their website from one data center to another without canceling their plan.
There is a feature in the control panel using which customers can create backups whenever they like.  Their servers are scanned every day for viruses and Trojan attacks. They have two security firms which continuously scans their system. Every customer's WordPress is installed separately; all their files and data are installed separately. You can also opt for separate hardware, but it will cost you a bit more.
Hosting Plans
WP Engine offers four hosting plans currently; three of them include unlimited bandwidth and limited storage space and monthly visits, the fourth plan is a premium plan whose features are not mentioned on their website.
Name of the three hosting plans is Personal, Professional and Business plans.
Their Personal Plan cost $29/month and includes 1 install, 25k visits/month, 10GB storage and unlimited data transfer.
Professional plans cost $99/month and include 10 installs, 100k visits, 20GB storage, and unlimited data transfer.
And Business plans cost $249/month which includes 25 installs, 400k visits, 30GB storage, and unlimited data storage.
They offer 60 days money back guarantee, so if you are not satisfied with their service then you can ask them to return your money before 60 days get over.
Control Panel

WP Engine doesn't use control panels like Plesk or cPanel. Most of the operations are done by the WordPress dashboard. There is a secondary control panel using which you can create backups, create redirections, and add new WordPress plugins.
CustomerService
The WP engine offers 24/7 customer support via Email, Ticket system and live chat, their toll-free phone service is available Monday to Friday from 9 am to 6 pm. I have called them a few times, their waiting time was really less and their customer support team was really helpful. I could tell they are very experienced and knowledgeable in their field.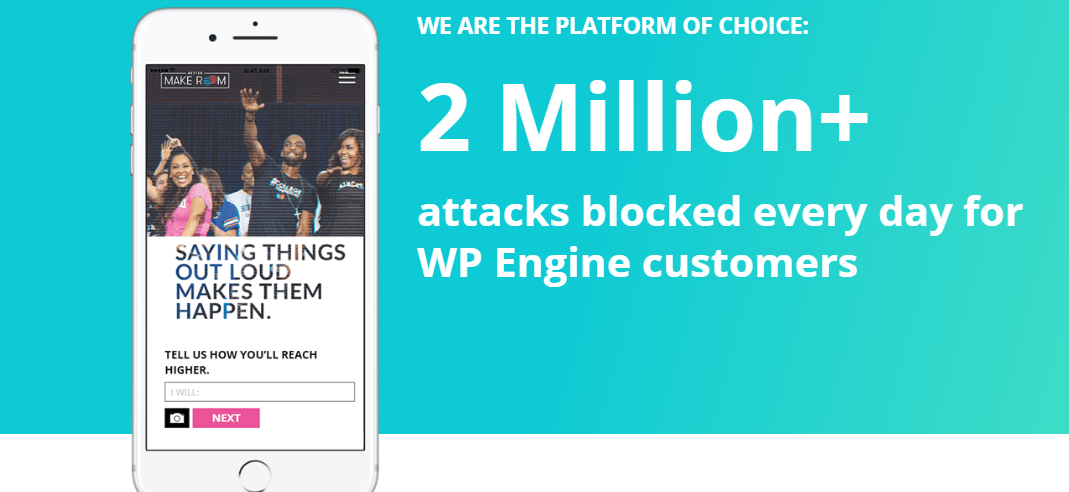 Also, read about the comparison between WP Engine vs DreamHost here.
Additional Features
There are few features which WP engine offers for free with few plans. On the professional and business plan WP provides content delivery network service for free, CDN is a great way to improve your website's page loading time. Buying CDN tool can cost a bit, but the WP engine gives it for free.

If you subscribe to a business plan, then you can opt for a dedicated IP address assigned to your account for free.
Quick Links:-
Conclusion:-Wp Engine Review With Discount Coupon Code May2023
If you are looking for a reliable, fast and quality web host then you can definitely opt for WP engine. They are a company who is dedicated to customer's satisfaction. I have rarely seen a web host service providers offering refunds for every hour of downtime.
They also offer very useful extra features for free which will cost you a chunk of money if you go out and buy. I have used WP engine for one of my websites and I am really happy with their service.
I truly recommend WP engine for all the bloggers who are using WordPress, and if you are a little hesitant, then don't worry you are covered under 60 days money back guarantee.