Starting a successful business doesn't always require a huge amount of money. You can kick-start a business without breaking the bank or investing heavily in inventory, as long as you have a great business idea and the necessary tools.
If you're eager to dive into the world of entrepreneurship, there are numerous avenues you can explore, ranging from online businesses to service-oriented ventures.
Let's take a look at the top 8 inspiring ideas that might spark your imagination and motivate you to embark on your entrepreneurial journey!
Top 8 Best Business Ideas in 2023
1. Sell products online with dropshipping
Traditional retail models involve high costs for producing, buying, and storing inventory, along with expenses for packaging and shipping products. However, dropshipping has changed the game for the better.
It allows you to start an eCommerce business without the usual upfront costs because a third-party supplier takes care of making, packaging, and shipping the products directly to your customers.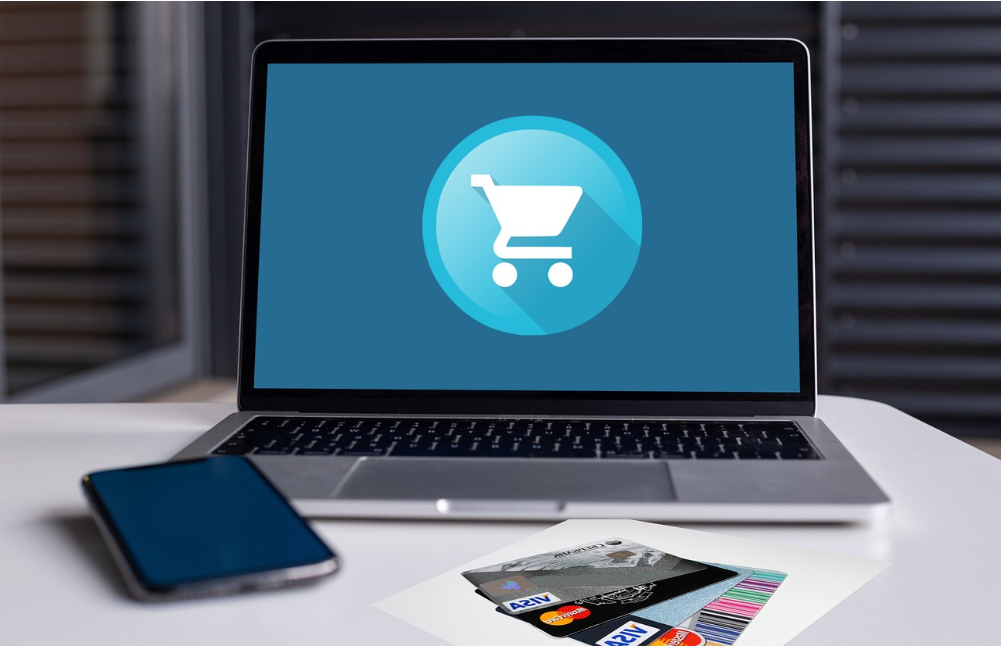 P.C: PIXABAY
Dropshipping is like having a personal shopping assistant who takes care of finding, packing, and delivering the products directly to your customers, saving you the hassle and costs of managing inventory and logistics yourself.
It's like having a streamlined and efficient supply chain that allows you to focus on building your brand and reaching your target audience.
Dropshipping provides a quick and affordable way to enter the online business world. You gain access to a wide range of ready-to-ship products and can test the market or try out popular goods without breaking the bank.
Interesting data from 700,000 Wix Stores shows that businesses using dropshipping typically open 15% faster than other online retailers.
This highlights the efficiency and flexibility of this business model. To succeed in your dropshipping venture, it's important to have a clear plan for selling your online store effectively.
Since you'll be competing with other resellers selling the same products, it's crucial to establish a strong brand, create compelling messages, and implement effective marketing strategies to stand out from the crowd.
2. Sell print-on-demand merchandise
Print-on-demand (POD) works similarly to dropshipping, as it enables you to outsource the fulfillment of orders to a supplier.
However, POD has a unique advantage—it allows you to create and sell custom products that showcase your designs. Think of POD as having your printing studio, where you can transform your unique designs into tangible products.
It's like having a magic workshop where you can bring your creative visions to reality without worrying about the production and shipping logistics.
Just like a wizard with a wand, you can conjure up custom products that captivate your customers and showcase your artistic flair. With POD, you have various possibilities.
For instance, you could start a t-shirt business featuring your own branded designs, create socks with funny cat photos, design stickers for dog lovers, or sell merchandise showcasing your original artwork.
If you don't have design skills, you can hire and collaborate with freelance artists through platforms like Fiverr, 99Designs, or DeviantArt. They can help bring your creative ideas to life.
When you're ready to start selling, you can easily connect your online store to a POD platform like Modalyst, Printful, or Printify.
These companies integrate seamlessly with Wix eCommerce, enabling you to list your POD products for sale on your website and ensure that orders are automatically sent to the appropriate suppliers.
3. Become an Amazon (or other marketplaces) Seller
Marketplaces like Amazon, eBay, and Etsy already attract a huge number of shoppers.
While it's important to have your unique online store, selling on multiple channels can help you reach a larger audience quickly and at a relatively low cost compared to traditional advertising or retailing.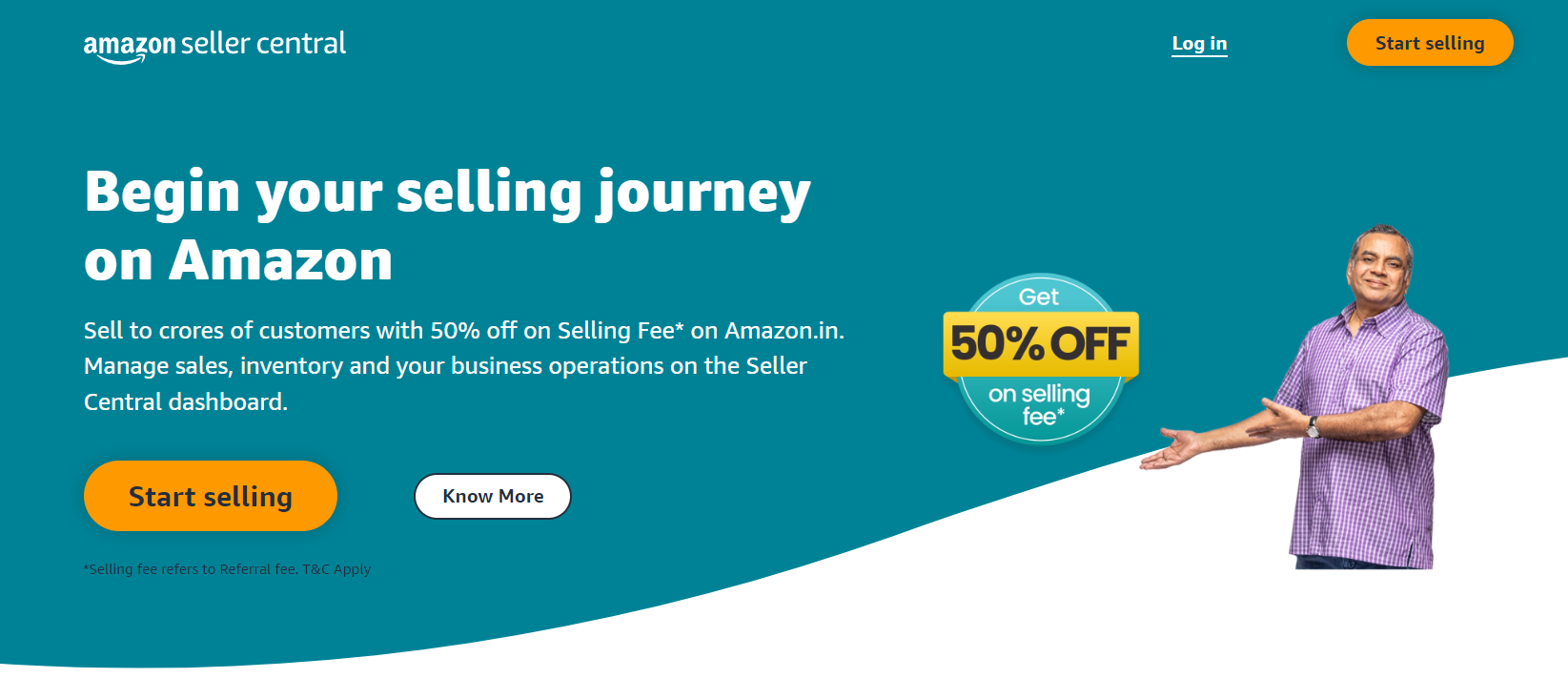 Up to 12% of eCommerce sales can be increased by expanding to additional sales channels, according to data trends from over 700,000 Wix Stores worldwide.
Imagine you have a delicious cake that you want to share with as many people as possible. Having your own fully branded store is like inviting people to your home for a slice of cake.
However, by also selling on marketplaces like Amazon, eBay, and Etsy, it's like setting up additional tables at a bustling food fair. You get to reach a wider range of hungry customers who are already actively seeking tasty treats.
Managing your presence across multiple channels is like having a team of efficient waiters who ensure everyone gets their slice of cake, while you oversee everything from a central command station.
With Wix eCommerce, you have the convenience of automatically importing your existing product listings to popular marketplaces like Amazon.
You can also manage all your orders and inventory from a single place, saving you time and effort in handling multiple sales channels.
However, it's crucial to be selective about where you sell because each channel has its distinct characteristics. It's important to understand the values, motivations, and preferences of buyers on each site.
By doing so, you can anticipate the specific types of products they are seeking, tailoring your offerings accordingly.
4. Take your brick-and-mortar business online
If you have a physical store, you can expand your customer reach and avoid significant cost increases by selling online.
Let's take the example of Angel Gregorio, the owner of The Spice Suite. She took a bold step by leaving her regular job to pursue her passion as a "full-time spice girl."
At first, she operated an interactive spice bar showcasing spices from around the world. However, she transformed her business into an online empire using Wix's online store templates and back-office tools.
She started selling spice boxes online, which became a major source of revenue, especially during the COVID-19 pandemic.
As a result of successfully embracing an online model, The Spice Suite achieved sales of over $2 million, with their online store becoming the most successful part of their business.
Similarly, many other businesses in the food and restaurant industry have embraced eCommerce. For instance, clever chefs, a catering company, shifted its operations online by selling and delivering restaurant-quality food boxes to customers' homes.
Bimber Distillery, a retailer specializing in single-malt whiskey, tapped into a global market by offering easily purchasable products, tour bookings, and other benefits through its online presence.
Imagine your business as a charming local shop nestled in a cozy neighborhood. Expanding to eCommerce is like opening a virtual door that connects your shop to the vast online world.
It's like having an invisible bridge that lets customers from all over explore and purchase your products, even if they can't physically visit your store.
Just as a small shop can transform into a thriving global marketplace, your online presence can unlock exciting opportunities and attract customers from far and wide, expanding the success and impact of your business.
Whether you're selling food boxes, clothing, or car parts, eCommerce can be a smart and cost-effective investment.
5. Create instructional or entertaining videos
Your interests can dictate whether you create a workout, cooking, or kid-friendly content. The revenue potential is immense if you can captivate and nurture a dedicated audience.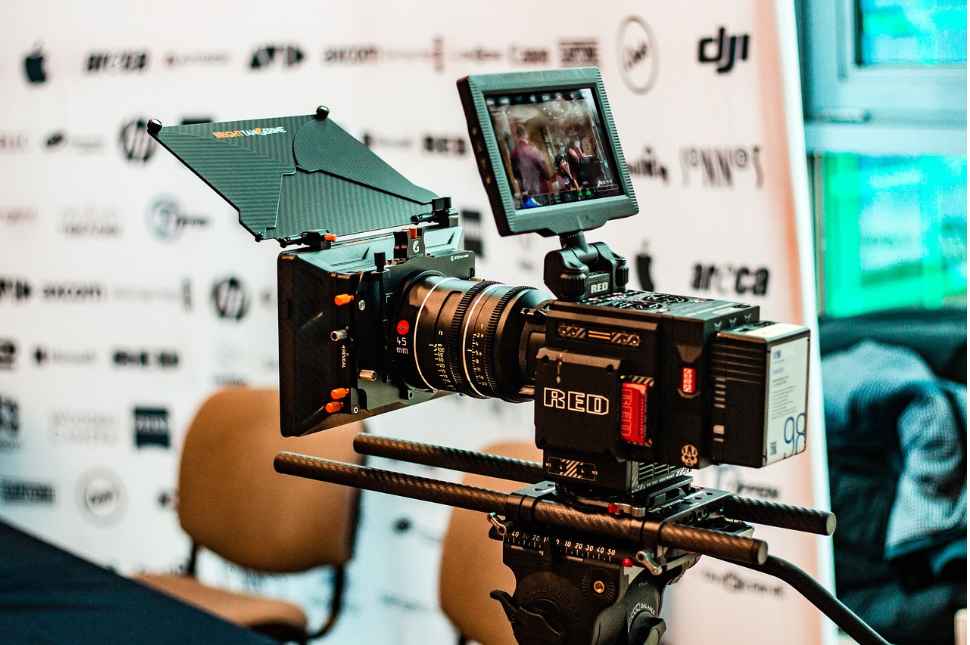 P.C: PIXABAY
There are various ways to earn money with digital video content. One option is to charge a monthly subscription fee, granting customers full access to exclusive content.
Alternatively, if you use video hosting platforms like YouTube, you can make money based on the number of viewers your videos attract.
You may also want to consider selling or renting your videos for a limited time, such as 24-48 hours and allowing viewers to download or access them.
Whichever pricing model you choose, it can be beneficial to offer some of your content for free. This allows customers to get a taste of your product and encourages them to make a purchase.
You can also engage with your audience by hosting live streams or webinars using platforms like Zoom, Vimeo, or YouTube, fostering a strong and interactive community.
6. Create a subscription service of your own
The subscription service industry in eCommerce has grown significantly, with popular names like Netflix and Ipsy gaining large followers. There are three types of subscription services:
Replenishment: Items such as toilet paper, toothpaste, coffee beans, and razors are regularly replenished to customers.
Curation: Themed boxes are curated with a selection of items related to specific categories such as apparel, beauty products, books, food, or wine.
Access subscriptions: Subscribers receive discounts or premium perks in industries like food, beauty, and apparel. Starting a subscription box business offers different opportunities.
The first important step is to choose a specific niche for your business. It's beneficial to select a niche that you are familiar with or have expertise in.
For example, if you already sell a product, you can turn it into a subscription service.
If you have a hobby like making soap, creating hot sauce recipes, or crafting homemade sanitizers with essential oils, you can create a gift box with your products. You can also establish tiered memberships that provide exclusive access to premium items.
By utilizing your knowledge and passion, you can create a unique subscription box business that caters to a specific target audience. This allows you to offer them a delightful and personalized experience, tailored to their interests and preferences.
7. Start a Podcast
Did you know that podcast ad revenues are expected to surpass $2 billion in 2023 and may reach close to $3 billion by 2025? Apart from ads, you can use your podcasting platform for various other opportunities.
You can offer courses, share premium content, or even host events.
P.C: PIXABAY
If this sounds exciting to you, start by selecting a topic that genuinely interests you. Find ways to entertain, inform, and inspire your listeners using your expertise in that area.
Collaborate with friends, invite special guests, or team up with influencers to add value and increase your reach.
To record your podcast, you can use audio hosting platforms like SoundCloud or Libsyn. Once you've finished recording, you can showcase and stream your podcasts on your website using the Wix Podcast Player.
Once your podcast gains enough listeners, you can explore sponsorship deals through platforms like Ad Results Media, Adopter Media, or True Native Media.
Here's a pro tip: consider complementing your podcast brand by creating print-on-demand merchandise such as branded t-shirts, socks, and accessories.
This can give your revenue an additional boost and provide your audience with tangible ways to support and connect with your podcast.
8. Selling Feet
FeetFinder is a unique platform that caters to a niche market, providing an opportunity for individuals to monetize their feet pictures.
It's akin to a farmer selling their produce at a local market, where the product is not the usual fruits or vegetables, but rather, images of feet.
Just as a farmer cultivates their crops, you need to take care of your feet, ensuring they are well-groomed and presentable. The platform is like a bustling marketplace, teeming with potential buyers who have specific tastes and preferences.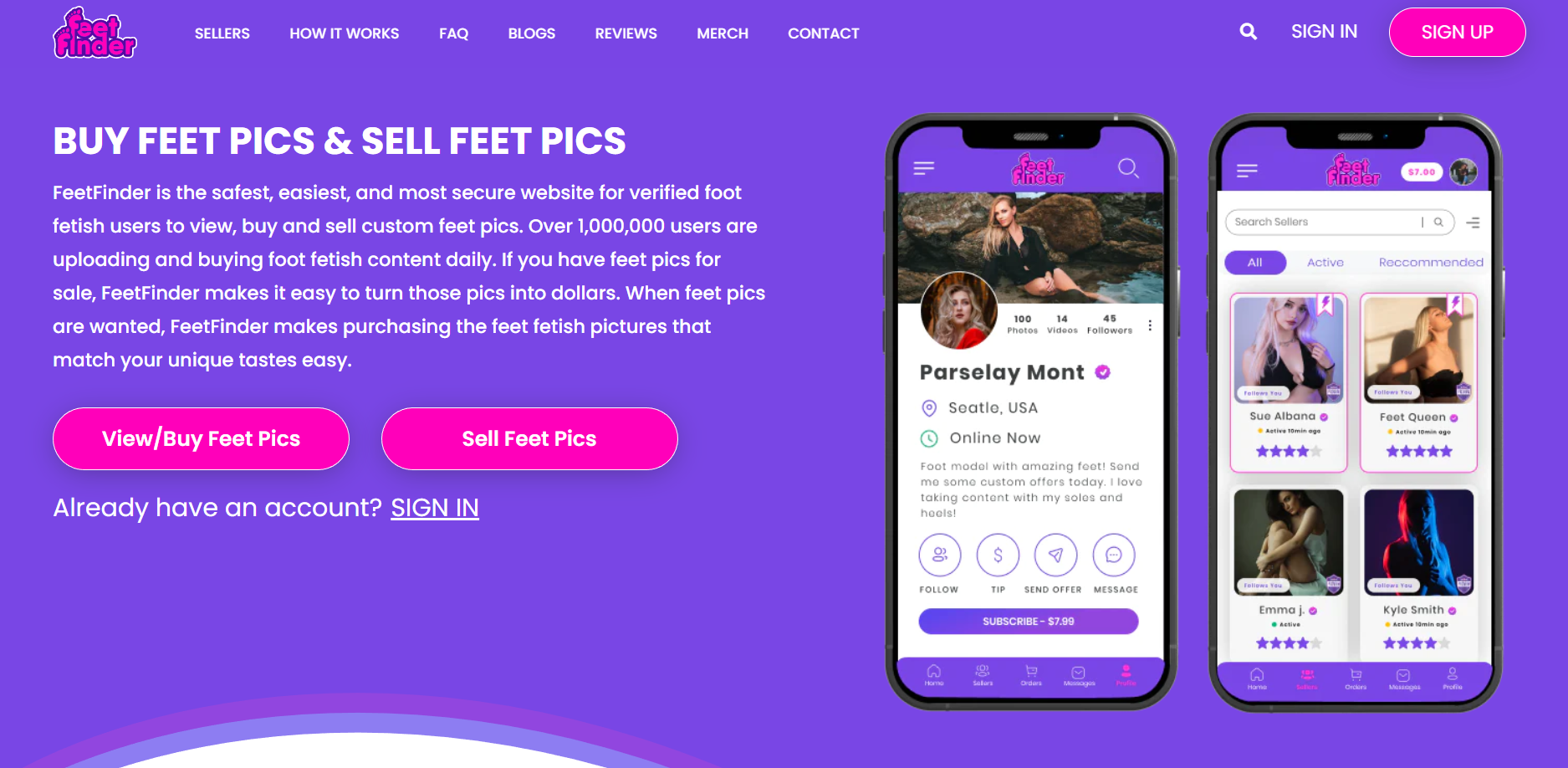 The process is straightforward, much like setting up a stall at a farmer's market. You create an account, upload your pictures, and set your prices.
The platform acts as a mediator, ensuring transactions are secure and both parties are protected, similar to a market manager overseeing the exchange of goods.
However, it's important to remember that success isn't guaranteed overnight. It's like planting a seed and waiting for it to grow. Patience, persistence, and understanding your audience are key.
FeetFinder offers an unconventional business opportunity. It's not for everyone, but for those willing to step into this unique market, it can be a fruitful endeavor.
Quick Links:
Conclusion: Best Business Ideas 2023
There are numerous online business opportunities available, each with its potential for success.
Whether it's dropshipping, print-on-demand, multichannel selling, digital video content creation, subscription box services, or podcasting, the online landscape offers a diverse range of options for aspiring entrepreneurs.
The best online business ultimately depends on your interests, expertise, and market demand. It's crucial to thoroughly research and identify a niche that aligns with your passion and has the potential to attract a dedicated audience.
Building a strong brand, leveraging technology platforms, and implementing effective marketing strategies are key elements to thrive in the online business world.