In this article we have featured Top 100 Billionaires Quotes Regardless of your financial situation or education level, you can build wealth. However, your money beliefs can have a significant impact on whether or not you end up wealthy.
So why not look for inspiration from those who have been there and done that? From investor Warren Buffett and entrepreneur Mark Cuban to tech mogul Jeff Bezos and media maven Oprah Winfrey, Business Insider compiled a list of money quotes from self-made billionaires that will change your outlook on business, investing, and success.
Many of their points of view have one thing in common: they don't measure success by how much money they make.
Money isn't the end goal, and it doesn't define them, but it is important to invest wisely if you want to accumulate more wealth in the future.
Also, Read:
Billionaires Quotes By The World's Most Successful People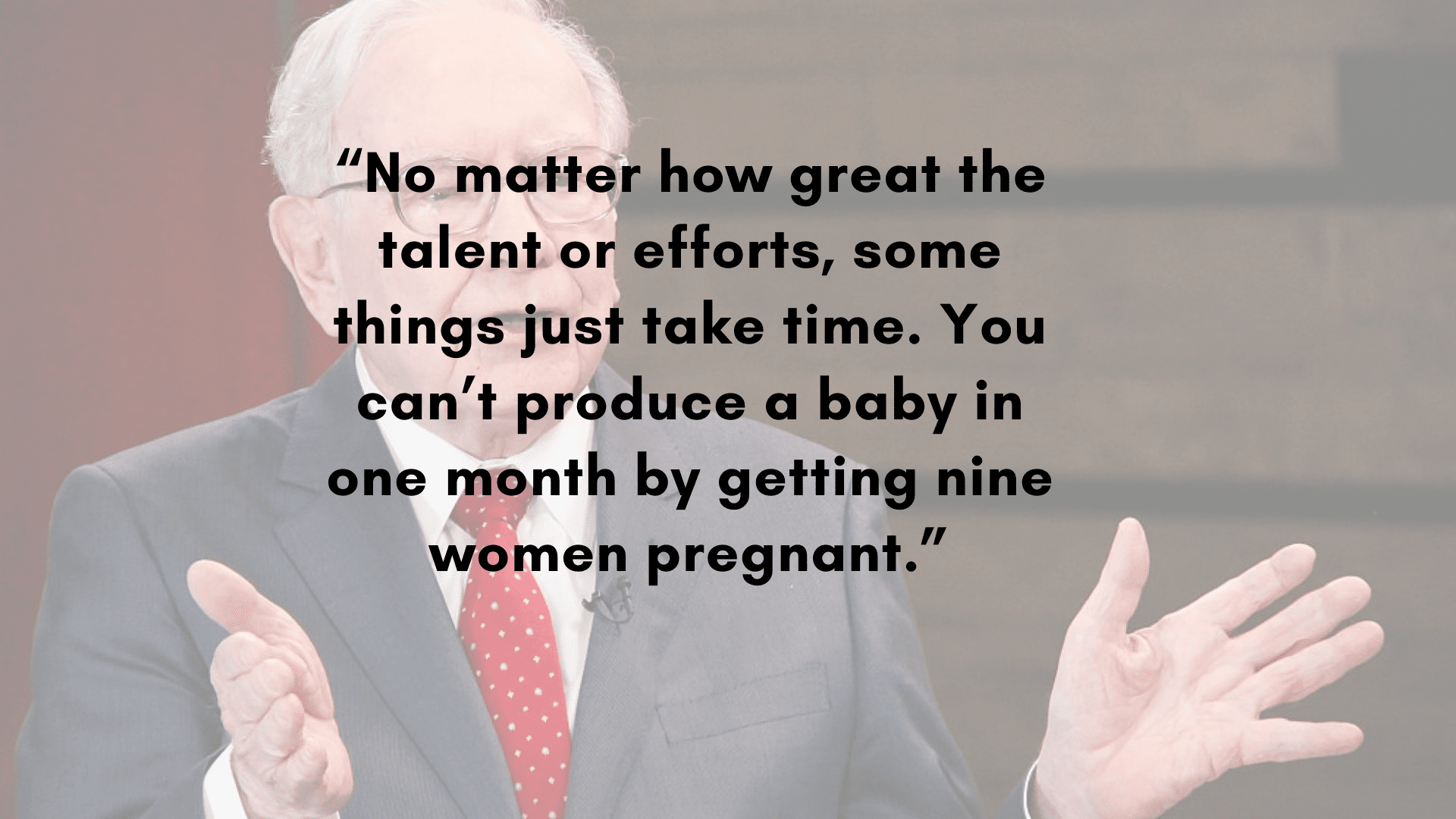 Don't decrease the goals, increase the efforts. – Billionaire Quotes
"I think frugality drives innovation, just like other constraints do. One of the only ways to get out of a tight box is to invent your way out." ‒ Jeff Bezos.
"There are very few people in the world who get to build a business like this. I think trading that for some short-term gain isn't very interesting." — Evan Spiegel, CEO of Snap Inc., on not selling to Facebook
"If you don't find a way to make money while you sleep, you will work until you die." ‒ Warren Buffett.
"The biggest risk is not taking any risk. In a world that is changing really quickly, the only strategy that is guaranteed to fail is not taking risks." ‒ Mark Zuckerberg.
There are only two options: make progress or make excuses. If you want to fly. You have to give up things that weigh you down. – Billionaire Quotes
"Relentlessly strive to come up with new and better products and produce them more efficiently than the alternatives." ‒ Charles G. Koch.
"If you have less than $1 million, you know how to spend the money. [At] $1 billion, that's not your money. … The money I have today is a responsibility. It's the trust of people on me." — Jack Ma, cofounder and former CEO of Alibaba Group
"It's important to be willing to make mistakes. The worst thing that can happen is you become memorable." ‒ Sara Blakely.
"I believe people have to follow their dreams – I did." ‒ Larry Ellison.
"Become a millionaire not for the million dollars, but for what it will make of you to achieve it." ‒ Jim Rohn.
"The reason I've been able to be so financially successful is my focus has never, ever for one minute been money." ‒ Oprah Winfrey.
Never lower your standards for anyone. –Billionaire Quotes
"When something is important enough, you do it even if the odds are not in your favor." ‒ Elon Musk.
"As you start your journey, the first thing you should do is throw away that store-bought map and begin to draw your own." ‒ Michael Dell.
"There's no bad time to innovate." ‒ Jeff Bezos.
"If you want to change the fruits, you will first have to change the roots. If you want to change the visible, you must first change the invisible." ‒ T. Harv Eker.
"And I think the more money you put in people's hands, the more they will spend. And if they don't spend it, they invest it. And investing in it is another way of creating jobs. It puts money into mutual funds or other kinds of banks that can go out and make loans, and we need to do that." — Michael Bloomberg, CEO of Bloomberg LP
Ten years from now I want to be able to look back and say, damn, I'm glad I hustled. – Billionaire Quotes
"Before you can become a millionaire, you must learn to think like one." ‒ Thomas J. Stanley.
"We are all self-made, but only the successful will admit it." ‒ Earl Nightingale.
If you are the smarter one in the room, you are in the wrong room. – Billionaire Quotes
"I had no dreams of such economic success. You should have fun and not be so weighed down by expectations. " ‒ Sergey Brin.
"If we were motivated by money, we would have sold the company a long time ago and ended up on a beach." — Larry Page, Google co-founder and former CEO of Alphabet Inc.
"I can understand wanting to have millions of dollars, there's a certain freedom, meaningful freedom, that comes with that. But once you get much beyond that, I have to tell you, it's the same hamburger." — Bill Gates, co-founder of Microsoft
I do not know how this will happen, but I definitely know that I will do it. – Millionaire Quotes
"When a small business grows as eBay did, it has a multiplier effect. It creates other small businesses that supply it with intellectual capital, goods, and services." — Meg Whitman, former CEO of Hewlett Packard Enterprise and current CEO of Quibi
Set a goal. Make a plan. Stay focused. Work hard. Succeed. Stay Humble. – Billionaire Quotes
Sacrifice comes before success: even in the dictionary. –Billionaire Quotes
Being a billionaire, when you walk into a room, it's like being a woman with a perfect set of t**s. –Billionaire Quotes
"You always hear the phrase, money doesn't buy you happiness. But I always in the back of my mind figured a lot of money will buy you a little bit of happiness. But it's not really true." — Sergey Brin, Google co-founder and former president of Alphabet Inc.
"Money is misunderstood. The fact is if you want to be successful the money will follow you. If you are a doctor, something else will follow you. If you are successful, there is an accompaniment and If your goal is just to make money, you won't succeed. Money is a commodity to use, not to be dictated by." – Frank Lowy, former chairman of Westfield Corporation
"No matter how great the talent or efforts, some things just take time. You can't produce a baby in one month by getting nine women pregnant." – Warren Buffett, Chairman, and CEO of Berkshire Hathaway
"I think it's very important to have a feedback loop, where you're constantly thinking about what you've done and how you could be doing it better. I think that's the single best piece of advice: constantly think about how you could be doing things better and questioning yourself." – Elon Musk, Founder and CEO of Tesla Inc.
"Talent without effort is wasted talent. And while the effort is the one thing you can control in your life, applying that effort intelligently is next on the list." – Mark Cuban, Co-owner of 2929 Entertainment and Chairman of AXS TV
"If you are in business, you are not enjoying. You are working" – Carlos Slim Helu, CEO of Telmex, America Movil, and Grupo Carso
Sacrifice a few years of partying for decades of freedom. – Billionaire Quotes
"The more you praise and celebrate your life, the more there is in life to celebrate." – Oprah Winfrey, American Media Proprietor and Producer – Success Quotes
I will do it in my own way, no matter what the circumstances. – Millionaire Quotes
We are crazy, that's why we are billionaires. – Millionaire Quotes
If you cannot think of becoming a billionaire, you cannot become a billionaire. – Millionaire Quotes
"Of the billionaires I have known, money just brings out the basic traits in them. If they were jerks before they had money, they are simply jerks with a billion dollars." — Warren Buffett
"If you're not stubborn, you will give up on experiments too soon. And if you're not flexible, you will pound your head against the wall and you won't see a different solution to a problem you're trying to solve." – Jeff Bezos, Founder, and Chairman of Amazon.com
Small people argue, average people talk, intellectuals avoid. – Millionaire Quotes
"I think when it comes to decisions. I try not to be emotional. To drown out the noise and look at the important facts." – David Tepper, Founder and President of Appaloosa Management.
"One of the things I'm trying to get better at is apologizing when I make mistakes. That's been a big priority of mine." – Evan Spiegel, Co-founder and CEO of Snap Inc. – Success Quotes
"I will tell you the secret to getting rich on Wall Street. You try to be greedy when others are fearful. And you try to be fearful when others are greedy." — Warren Buffett
"Complacency is the worst. I never allow myself to be content with what I have done, and I always tried to instil this in everyone around me." – Amancio Ortega, Founder and Former Chairman of Inditex fashion group Build Legacy
"Every time I make a mistake with a company, I write it out and try to figure out why it happened." – Garrett Champ, Co-founder of Uber – Success Quotes
"Money is just a consequence. I always say to my team, 'Don't worry too much about profitability. If you do your job well, the profitability will come." — Bernard Arnault
It's lonely at the top. That's why a Bugatti has 2 seats and a bus has 50. – Billionaire Quotes
The days that breaks you are the days that makes you. – Billionaire Quotes