If you are looking for the best high-ticket affiliate marketing place, or maybe you are having a hard time monetizing your website traffic; or if you want to work with a dating affiliate program, but you don't know where to start, you came to the right place.
Surely you searched among the best dating affiliate programs and you have come across Candyoffers. In this article, we will tell you about its features and benefits, so you can make your own decision.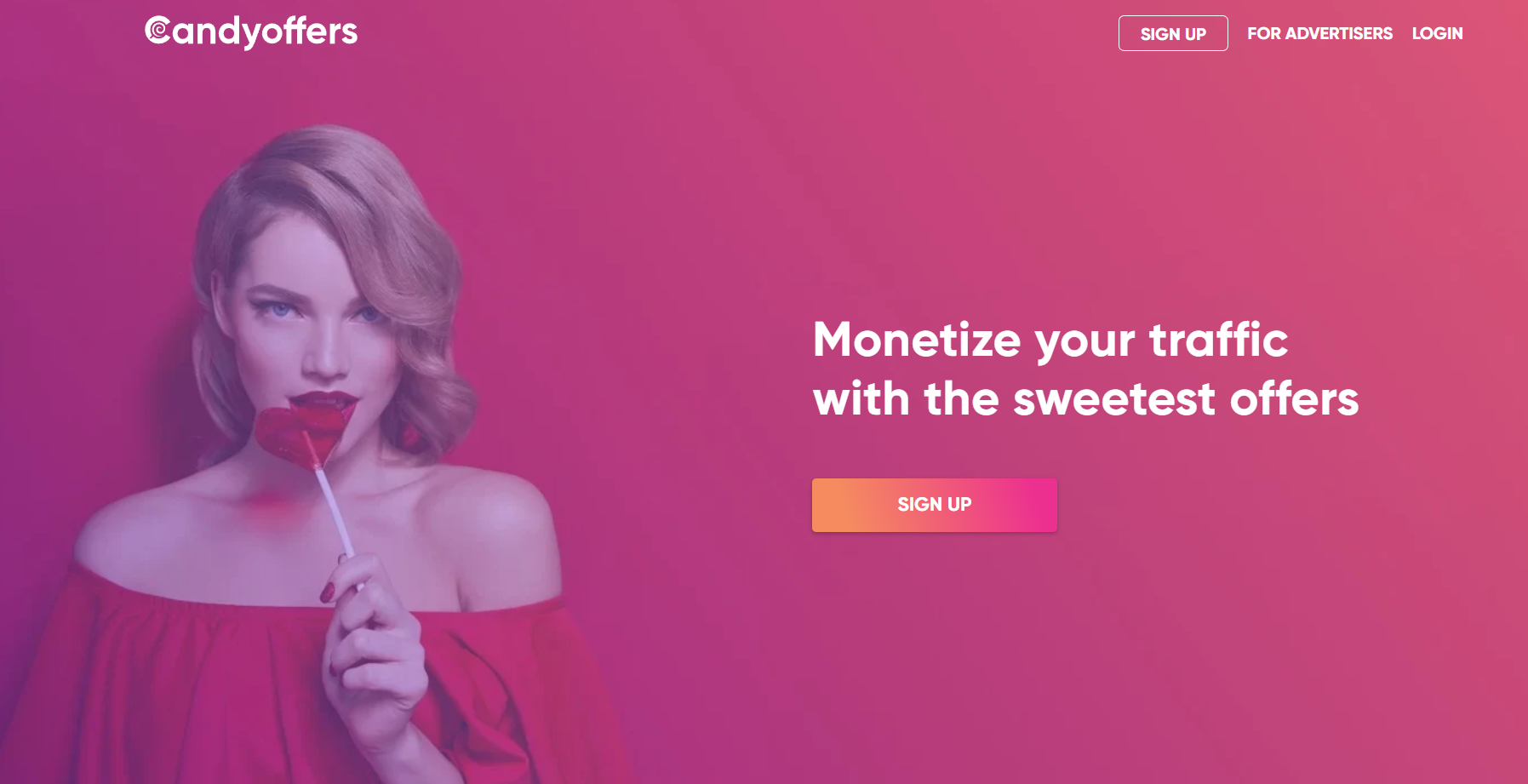 Since we are currently living in a digital world, we see that everything multiplies once it is in the online universe.
That's especially the case with dating apps, which have been around ever since their idea was introduced. Candyoffers gives you the assurance that it is one of the highest-paying pay-per-lead affiliate programs.
So if you are still wondering how to be a successful affiliate marketer, CandyOffers is the right choice for you.
CandyOffers Features
CandyOffers has the exact features that make it one of the best dating affiliate programs. Below we will tell you about the 4 characteristics that make Candyoffers one of the best dating affiliate programs.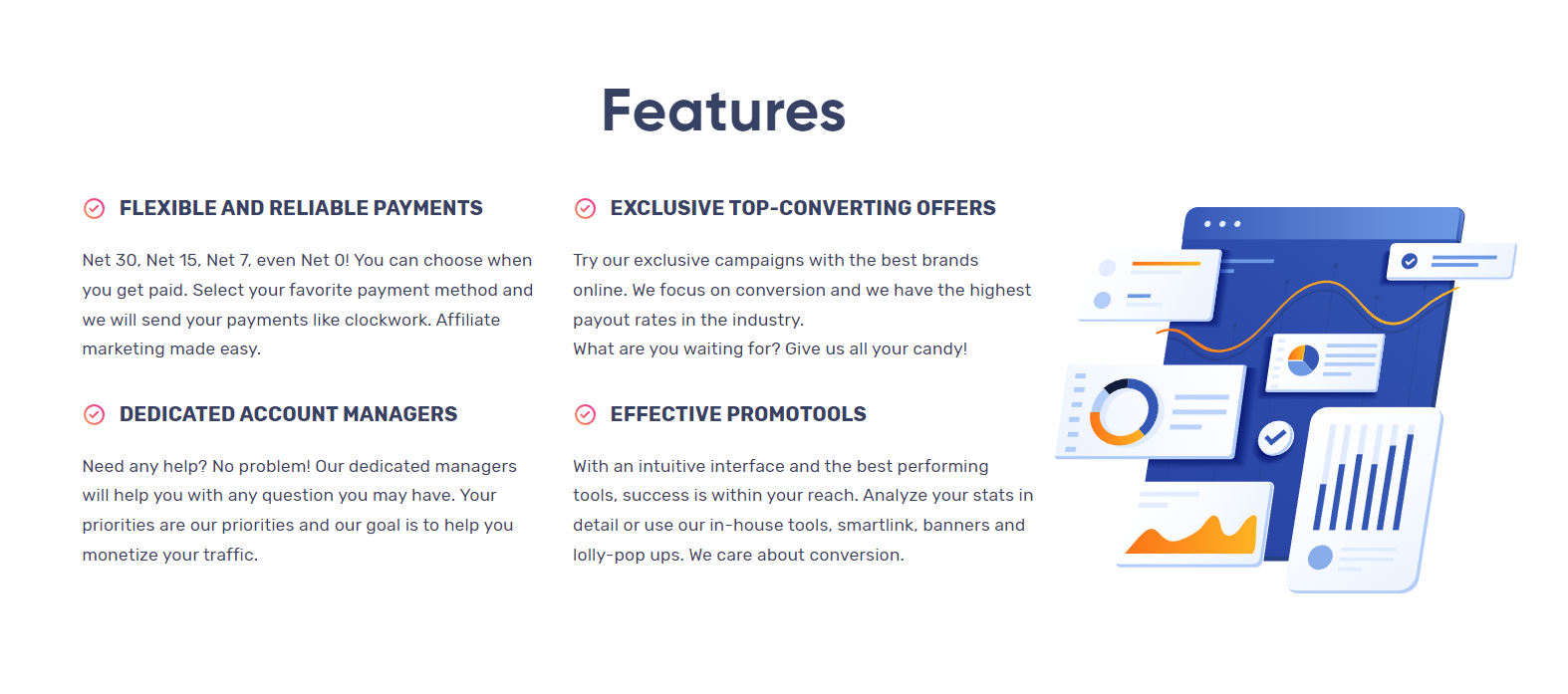 1. Candyoffers provides you with promotional tools
CandyOffers has super awesome performance tools. Tools that if you put them to good use, put the success of your business completely in your hands.
CandyOffers allows you to analyze their statistics and details and gives you access to their internal tools, banners, smart links, and popups.
2. Great technical support
To monetize your traffic, Canyonoffers allows you to have your own account manager who will always be there to help you with whatever you want. You can ask as many questions as you want without hesitation.
Your priorities are Candyoffers' priorities, making sure you never stress about anything.
3. Candyoffers makes payments on time
CandyOffers comes with flexible and reliable payment methods. However, everything is under your control and you are free to choose the method that suits you best. From the usual payouts on a net30 basis and sometimes even faster on a net15 basis.
But when it comes to people interested in high ticket affiliate marketing, Candyoffers gives their top performing affiliates a VIP treatment, offering them a good deal with a net0 payout.
It is entirely up to you to choose when to receive payment. CandyOffers believes in transparency and sends the payment according to the time and method you chose beforehand.
4. Incredible payout rates
CandyOffers has the highest payout rates in the industry. The campaigns it manages are exclusive and are associated with the best online brands. CandyOffers understands your conversion concern and strives to meet your expectations.
Quick Links:
Conclusions: CandyOffers Review 2023
CandyOffers is one of the best dating affiliate programs if you want different ways to make money in the dating vertical. Their conversion rates are high, as are the payouts.
With everything it offers, you can promote your products with high conversion rates. You will generate more affiliate opportunities, which will guarantee you reach your target audience.
Join this fast-growing business.
Sign up and be a part of the fastest-growing casual dating and affiliate marketing network.
Contact Candyoffers now.