How long is the GRE? This is the first question when you start with GRE test.
When you decide to take the GRE test, it's important to do a few things. First, learn about the test as much as you can. Next, make a study plan to get ready for it. Also, find out about the kinds of questions you'll see on the test.
In addition to studying a lot and getting used to the questions, find out how long the GRE test lasts.
This way, you'll know what to expect on test day and feel more comfortable going to the test center.
How Long is the GRE Test?
The GRE test has six sections, and there's a 10-minute break after the third one, making the entire test about 4 hours long. You'll begin with the Analytical Writing section, and then you'll have the Quantitative Reasoning and Verbal Reasoning sections.
After that, there's an Unscored or Unidentified section, and the order of these last three sections can vary.
However, according to ETS (educational testing service), GRE is usually 3 hours and 45 minutes.
What is the structure of GRE Test?
The GRE test is structured as follows:
Basic Information:
You'll start with a section where you fill out your basic details.
It takes about 10 minutes, but you don't have to use all of it. Be aware that the information you provide might be shared with certain organizations that may send you program information.
If you don't want your information to be shared, there's an option to opt out.
Analytical Writing:
The test begins with the Analytical Writing section, which involves two writing tasks. The first is the Issue Essay, where you express your opinion on a provided topic.
The second is the Argument Essay, where you analyze another author's argument.
Verbal & Quantitative Reasoning:
This part of the test has four sections in total and a total time limit of 2 hours and 10 minutes. There are 20 questions in each of the four sections.
You get 30 minutes for each Verbal Reasoning section and 35 minutes for each of the two Quantitative Reasoning sections.
Spending around 80-90 seconds on each question is a good idea.
Breaks:
You have one-minute breaks between sections, except after the second multiple-choice section, where you get a ten-minute break.
It's recommended to take these breaks to refresh your mind and body. You can use this time for activities like drinking water, stretching, resting your eyes, getting fresh air, using the restroom, or having a light snack.
Experimental/Research Section:
There's one section in the exam called the Experimental Section, which won't be graded, and you won't know which section it is because it appears as either a Verbal or Quantitative Reasoning section in random order.
Sometimes, the unscored Experimental Section is identified and called the Research Section, and it always appears at the end of the exam.
You'll have either 30 or 35 minutes, depending on whether you receive an exam with an unidentified Experimental section or the Research Section. You'll never have both; it's one or the other.
Section-Wise Test Requirement in GRE
Let's look at the GRE section time-wise distribution:
How many questions are in GRE?
The complete GRE test has 100 questions and 2 essay tasks in total. Here is a list of the total number of questions on each GRE exam section:
Analytical Writing: 2 essay tasks
Verbal Reasoning: 40 questions
Quantitative Reasoning: 40 questions
Experimental: 20-40 questions
GRE Test Strategies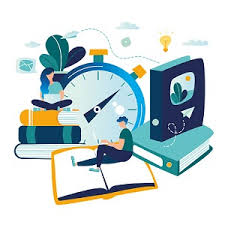 Here are some test-taking strategies to consider:
Skip Difficult Questions: If you come across a challenging question, it's okay to skip it and return to it later. Don't get stuck on questions that you don't know how to approach; they might eat up your time. Focus on the questions you can answer first.
Use Process of Elimination: When dealing with multiple-choice questions, eliminate incorrect answer choices to narrow down your options. This increases your chances of selecting the correct answer.
Manage Problem Time: Avoid spending too much time on a single problem, even if you've already invested a lot of time in it. This can eat into the time you have for other, potentially easier questions.
Guessing Strategy: If you're unsure about an answer, consider picking a specific letter (e.g., always choose 'B' or 'C') to guess with consistency. This systematic guessing approach can improve your chances of getting some correct answers.
Essay Outline: For essay questions, take a few minutes to outline your response. Jot down key points you want to cover. You can structure your essay with an introduction, three body paragraphs, and a conclusion. Start with the body and then write the introduction and conclusion last.
How to start with GRE Test?
Here are some helpful tips for your GRE test day:
Practice Beforehand: It's a good idea to take a full-length GRE practice exam before the real one. This will help you become familiar with the format and the time limits.
Strategic Break: During your break, be strategic. Have a snack, stay hydrated, and do some stretching to relax your muscles.
Pace Yourself: Slow down and aim for accuracy. Pushing for speed can lead to lower scores and mistakes.
Answer with Confidence: Start by answering the questions you're sure of. If you can't find an answer quickly, move on to the next one. If you want to revisit a question, mark it and move forward.
Manage Math Questions: If you get stuck on a math question, don't get stuck in limbo. Move on to other questions and come back to it later.
Why is GRE being shortened?
The Educational Testing Service (ETS) is introducing a shorter version of the GRE to improve the test-taking experience, reduce test anxiety, and save candidates' time.
What is qualifying GRE score?
Generally, GRE test scores of around 160-165 on the GRE verbal and Quantitative Reasoning sections, and a score of 4-5 on the Analytical Writing section are considered competitive.
Where are GRE Scores valid?
The GRE exam is widely accepted in over 90 countries around the world. Some of the prominent countries where the GRE is recognized include the USA, UK, Canada, Australia, China, Denmark, France, Germany, Japan, Ireland, Czech Republic, Hong Kong, India, Sweden, and many more.
This global acceptance makes the GRE a valuable option for individuals considering graduate and business school programs in various countries.
Conclusion 
It's essential to remember that when taking the GRE, what matters most is getting the correct answer, not necessarily the process you use to arrive at it. Many GRE questions are multiple-choice, allowing you to employ strategies like process of elimination and educated guessing.
However, ensure you thoroughly understand the question and its requirements before selecting an answer.
Most GRE questions assess your logical reasoning and critical thinking skills, so a solid understanding of what's being asked is crucial for success.