Want to keep your finances secure while also staying ahead of digital threats? Say goodbye to paper and hello to a digital-first approach!
With proper digital security measures and cyber hygiene practices, managing your money and information has never been easier.
Follow these simple steps for managing finances on your phone or computer and learn how to stay safe online.
How to Keep Your Money Safe Online: 9 Best Tips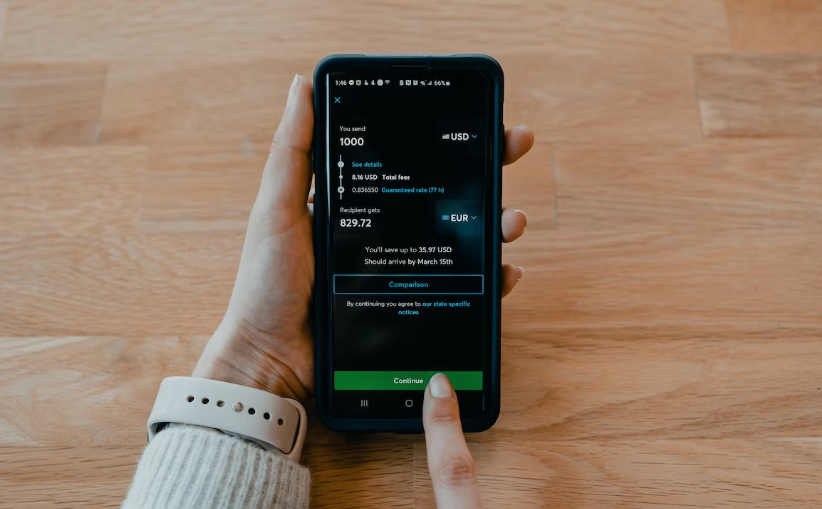 #1 Avoid suspicious websites
When shopping online, it's essential to watch out for poorly designed or multiple pop-up window websites that may not be trustworthy.
Stick to well-known retailers or trusted payment systems like PayPal, especially when shopping on lesser-known sites.
If you choose to make a purchase, use a credit card instead of a debit card because credit cards offer robust fraud protection, whereas debit cards put your savings at risk if a thief accesses your checking account. Stay vigilant, keep informed, and protect yourself while shopping online.
#2 Don't trust links
Are you concerned about the safety of your sensitive information? Clicking on suspicious links is one of the most significant cybersecurity risks.
To ensure online safety, always verify the authenticity of URLs before visiting financial sites like your bank, retailer, or payment portal. Avoid clicking links embedded in emails, social media posts, chat rooms, or ads from unknown sources.
Instead, manually enter the web address in your browser. While links may seem common in online communication, staying alert and cautious is crucial. Follow these simple steps for added security and peace of mind.
#3 Request refunds
Shoppers can cancel orders and receive refunds if their order arrives late or is damaged/defective. In case the retailer disagrees with the refund, customers can approach their credit card companies for assistance. They may opt to stop payments to the retailer as a solution.
#4 Get a VPN
Whenever you use public Wi-Fi, like in a coffee shop, it's important to use VPN software. Public networks can be risky, and you never know who may be snooping on your online activity.
With a trusted VPN such as VeePN, your Internet traffic is encrypted and routed through a secure server owned by the VPN company. This means that even if you're using an unsecured network, nobody can spy on your data.
All you have to do is download VPN for Mac and use it whenever you connect to public Wi-Fi. However, it's best to keep your VPN active at all times to protect your anonymity from both your ISP, government, and commercial firewalls. Stay safe and protect your privacy with a VPN.
#5 Use multi-factor authentication
Multi-factor authentication may seem tedious, but it is an effective way to secure your accounts.
By requiring an additional layer of authentication beyond your username and password, multi-factor authentication adds an extra safeguard against unauthorized access.
If your personal information or data is sensitive or valuable, enabling multi-factor authentication is crucial.
Popular online services such as Gmail, Evernote, and Dropbox offer multi-factor authentication, among others. Don't wait to increase your account security – enable multi-factor authentication today.
#6 Always use unique passwords
When it comes to your financial accounts such as bank, investments, and credit cards, the companies behind those accounts use top-notch digital security technology – from secure browser connections using SSL to robust security protocols in their data centers.
This bank-level security does a great job of keeping hackers at bay.
However, such security measures can only do so much if your password is easily obtainable. Every year, many companies that don't handle your money fall prey to hacking.
Suppose you sign up for numerous online services. In that case, it's likely your account information has become compromised at least once over the years. If you use the same password across all your accounts, then cybercriminals can quickly gain access to every one of them.
But don't fret – by utilizing a trusted password manager such as LastPass, Dashlane, or 1Password, you can easily create unique, robust passwords for each account while keeping everything under one secure location.
#7 Pay securely with your smartphone
Ditch the outdated and insecure credit card system and utilize the convenience and security of mobile payments. Whether you use Apple Pay or an Android equivalent, there are plenty of options available.
Setting up your device as a payment method is easy – simply snap a picture of your credit card to link it to your payment app.
With our comprehensive roundup of mobile payment apps, you can rest assured that your transactions will be safe and secure. Say goodbye to outdated payment methods and hello to the future of secure and convenient payments.
#8 Don't use your main credit card
Are you an online shopper? Protect yourself from fraud by using a designated card solely for internet purchases instead of your primary debit or credit card.
These cards are customizable with options like setting your credit limit or holding a fixed amount on your debit card. Manage your finances easily with just a few clicks. Stay safe and secure while shopping online!
#9 Regularly Update Software
Don't ignore notifications for software updates on your phone or computer. Always update immediately as these updates don't just add new features, but also fix bugs and improve security.
Don't forget to update your installed apps and programs, as well. The risk of hacking is high if you have a malicious app on your device. This might expose your passwords, and screen contents and allow access to your accounts.
In some cases, malware such as ransomware can encrypt your data files, and hold them hostage until you pay the ransom. To stay one step ahead, turn on automatic updates where available, and download/install security patches. Keep your devices secure and be safe from potential security threats.
Quick Links:
Conclusion: How to Keep Your Money Safe Online
When it comes to digital security, you can never be too careful. This guide should help you stay safe and secure online by utilizing some of the best practices for cyber security outlined above.
By following these tips, you can protect your valuable data from malicious actors while still enjoying the convenience and freedom of using technology. Happy surfing!