In this article, we have featured How To Optimize Your Landing Page Checkout Process In 2023. When they get to the checkout page, are you losing customers? Optimizing your checkout page is just what you require!
Online retailers face a significant challenge in the form of "shopping cart abandonment." According to the research that was conducted, the typical shopping cart abandonment rate is somewhere around 70%.
To put it another way, the vast majority of customers who place an item in their shopping basket do not end up purchasing that item. And that is money that you just cannot afford to throw away.
The cost of cart abandonment The online retail industry is sitting on hundreds of billions of dollars in unrealized sales, but it doesn't have to be that way.
Retailers have the potential to recoup billions of dollars in expenditure that they have lost by not optimizing their checkout pages.
You also need to streamline your checkout process because recovering even a small number of those lost purchases could make a significant improvement to your company and provide you with the additional revenue you require to be successful or develop your business.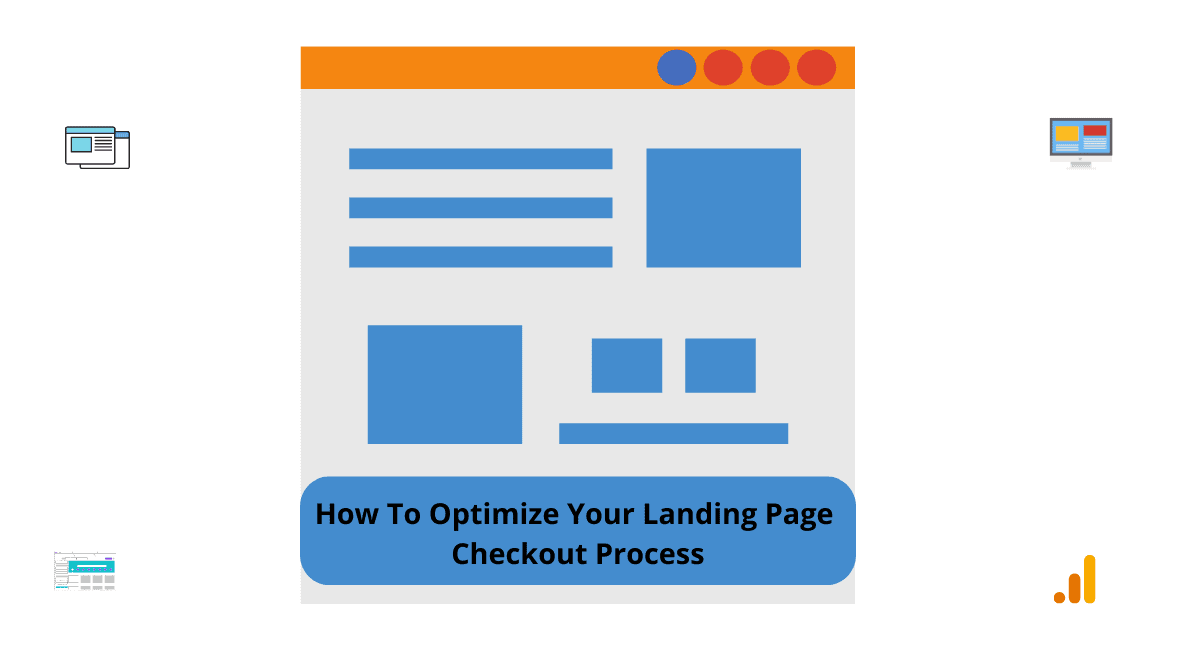 1. Avoid Surprise Costs
There is nothing more frustrating than coming to the realization that the amount you thought you were going to pay is actually much higher when shipping fees and taxes have been factored in.
Extra fees are a concern for sixty percent of customers who abandon their carts. This indicates that optimizing the checkout page should focus on addressing this area as a priority.
The fact that so many online businesses provide free shipping is a reflection of how popular this service has become.
If you are unable to provide free delivery, then you need to make it perfectly clear how much each item will cost once it has been purchased. Also, check that the total amount reflected on the page where you shop is always accurate.
Also, if you offer free shipping and returns or minimal delivery fees, ensure that this information is prominently displayed on each and every page of your website.
2. Include Multiple Payment Options
Around 8% of customers will not complete their purchase if the checkout page does not have all of the desired payment methods. A further 4% of customers will walk away if their credit card is refused.
One of the most effective strategies to keep these customers buying is to provide a variety of payment methods for them to choose from. According to research conducted by Unbounce, offering customers digital payment options can significantly increase conversion rates.
Credit cards, PayPal, debit cards, and cash are still the most common forms of payment accepted anywhere in the world. In addition, one in every 14 people who shops online want mobile payment options.
3. Make the checkout area a place where there are no obligations.
Although forcing clients to sign up for an account can be useful for capturing leads, doing so may discourage some customers from making a purchase altogether.
It is not worth their time to add another email address and password to the extensive number of accounts that they are required to keep care of.
Even if your business allows customers to create accounts, you should always offer a guest checkout option. Give it the same amount of attention as your sign-in option, as shown in the example from Warby Parker down below.
4. Keep fees transparent
Customers frequently abandon their shopping carts as a result of unexpected costs that become apparent only after they have begun the checkout process.
A stunning 49% of customers who start the checkout process but then quit it do so because the total amount due after taxes, shipping, and other expenses is too high.
They were caught off guard by the shop's lack of forewarning, which resulted in sticker shock for them.
5. Use a mobile-friendly design
Mobile shopping is extremely popular, accounting for 45 percent of all sales made via e-commerce platforms. To put it another way, nearly half of your clients will make purchases from you using their mobile devices.
If your checkout is only available on a desktop, your mobile customers will have to squeeze and swipe their way all across the page in order to complete their purchase.
In the same way that you should make your landing page mobile-friendly, you should also make sure that your checkout process is responsive.
In that case, visitors might not think that the constant panning and zooming is worth their time. Each component is quite sizable, making it simple to tap on it and scroll through it.
Everything has a considerable amount of space around it so that the guest won't accidentally touch something they don't want to. In addition, all of the information is presented in a single column, which means that users need only scroll down to complete the form.
Conclusion: How To Optimize Your Landing Page Checkout Process
You shouldn't let the checkout process get in the way of making sales. A successful checkout procedure not only gets rid of these roadblocks but also does everything in its power to make things easy for the consumer.
Ask yourself: What can I do to make it easier for customers to move from the shopping basket to the checkout page?
Customers who check out from your landing page will have a positive experience thanks to the Stripe app by Unbounce, which features an intuitive user interface.
You won't find a better team than Unbounce and Stripe working together since Unbounce's Conversion Intelligence Platform leads visitors to conversions while Stripe walks them through the checkout process.