In this blog, I am going to discuss iMyFone Umate Pro Review 2023.
If you own an iPhone with 16GB or 32GB space you must be very well aware and I'm sure you must have faced it sometime too.
The storage problem. iPhone users will absolutely agree with me on the fact, 4-5 apps and some photos and bam, your storage is full.
It seems quite impossible to manage storage with this less stuff and if you manage to do that it does become awkward and way too slow.
The solution to your problem is iMyFone Umate. Let us see what is it all about.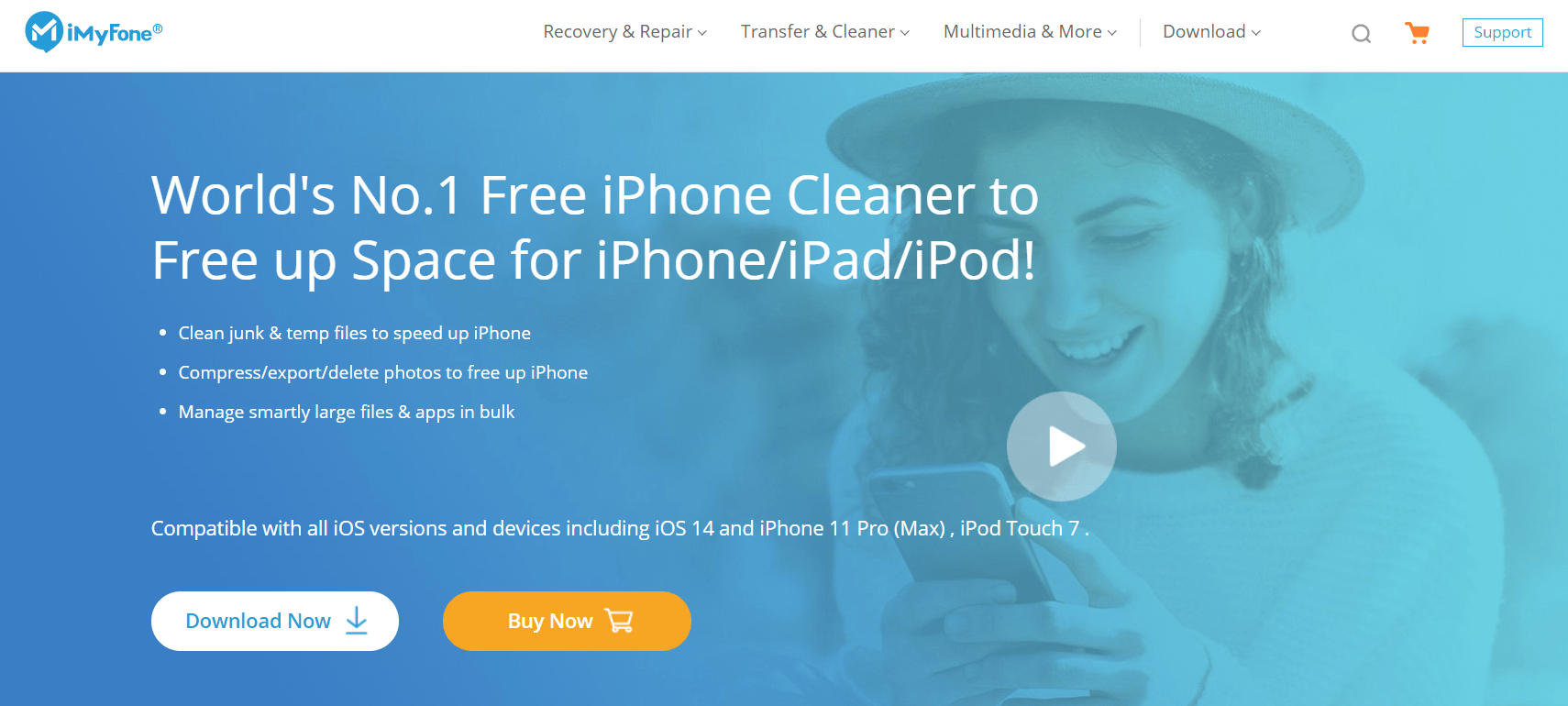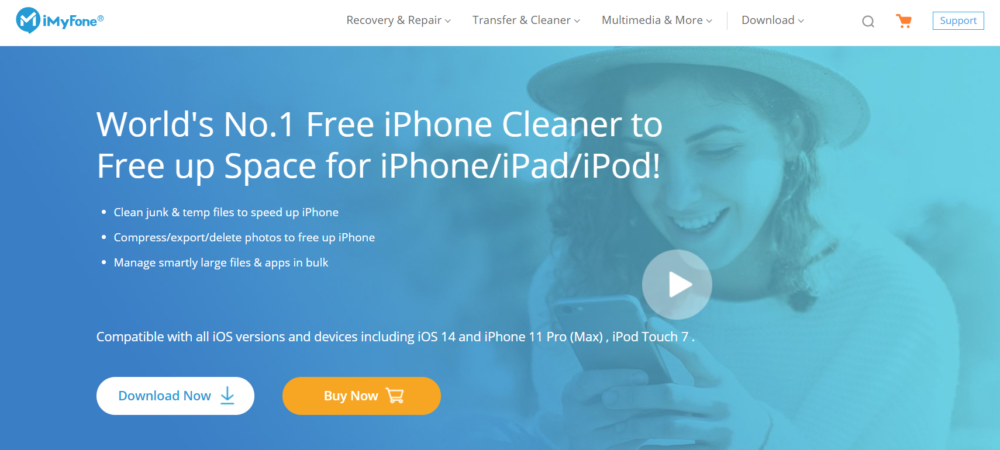 Why Use iMyFone Umate Pro?
I am sure everybody has heard about one or the other storage managing or device cleaning apps or must have seen them on the app store.
With very little satisfying storage managing app out there, I would advise all the windows or iOS users to try the iMyFone app once.
With iMyFone Umate you can remove or compress all sorts of Junk Files, Temporary Files, Photos, Large Files, and Apps and can easily get rid of them to optimize your storage.
It has got various features that allow you to optimize storage space on your device, wipe clean your phone, protect your privacy, and make your phone secure.
How to Use it?
To use this app simply connect your iPhone to your computer, scan the device first, and then choose which kinds of files you want to get rid of and delete them,
And using these simple steps you can manage your store efficiently.
How does IT work?
iMyFone Umate does not just delete all your photos and videos from the camera roll, but what this app does is compress your files and saves the originals to your computer automatically as a backup.
The space you save depends on how big the original files are in size and what sort of data they actually contain.
Large Files flags take up most of the space of your device.
If you have any large videos or files on your device, it'll display them to you and will also give you the option to back them up to your computer and delete the originals from your device.
iMyFone Umate Pro is More Than Just a Cleaning App 
It is more than just a device cleaning or a storage managing app.
It does have an extended feature incorporated with managing storage which is data recovery or what it is actually called, iMyFone D- Back tool.
iMyFone D-Back iPhone Data Recovery is a simple and lightweight tool to recover the deleted data from iPhones.
If your phone is lost or get damaged, you can recover your data from iCloud or iTunes backup.
Features of iMyFone Umate Pro 
Recovers deleted data from the phone with just one click.
Recovers data from iTunes or iCloud in case your iPhone gets damaged or lost.
Recovers the data to your PC with just one click.
Recovers call history, messages, and call history too.
You can recover WhatsApp, WeChat or Skype chats too.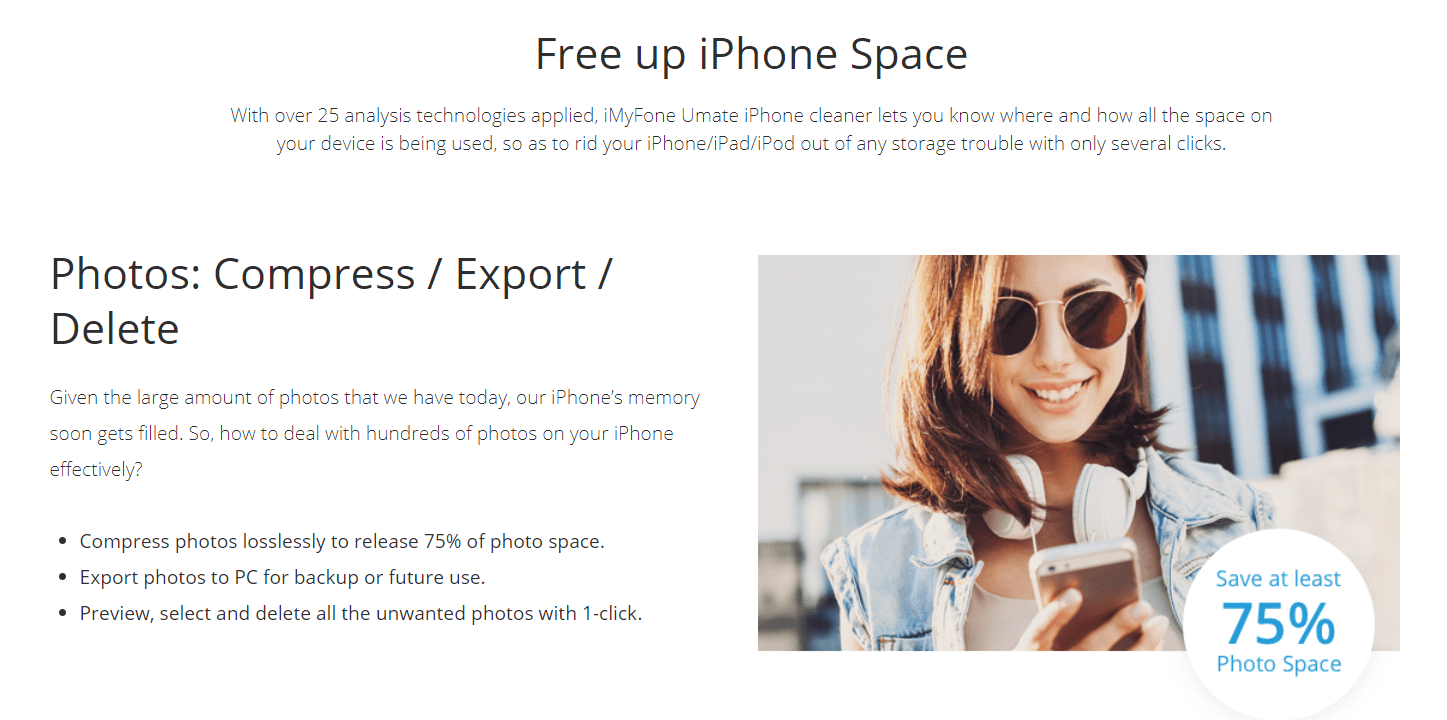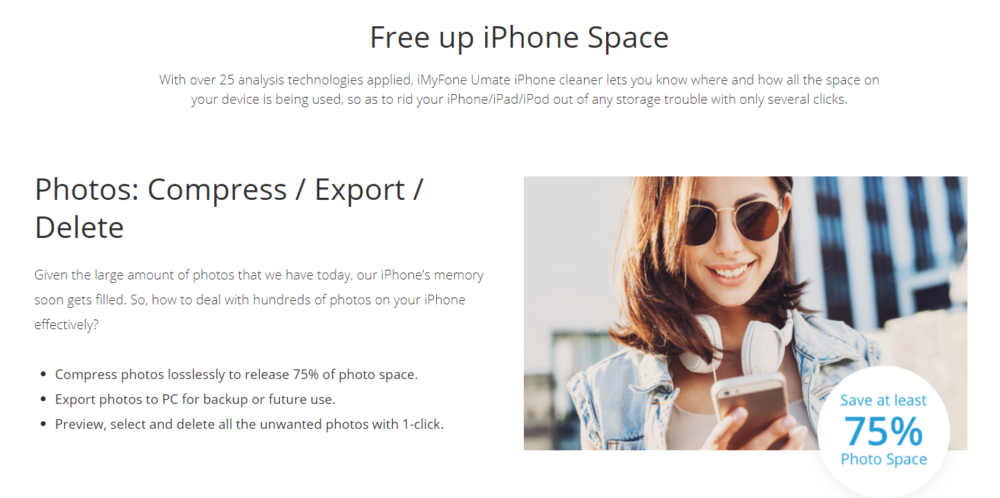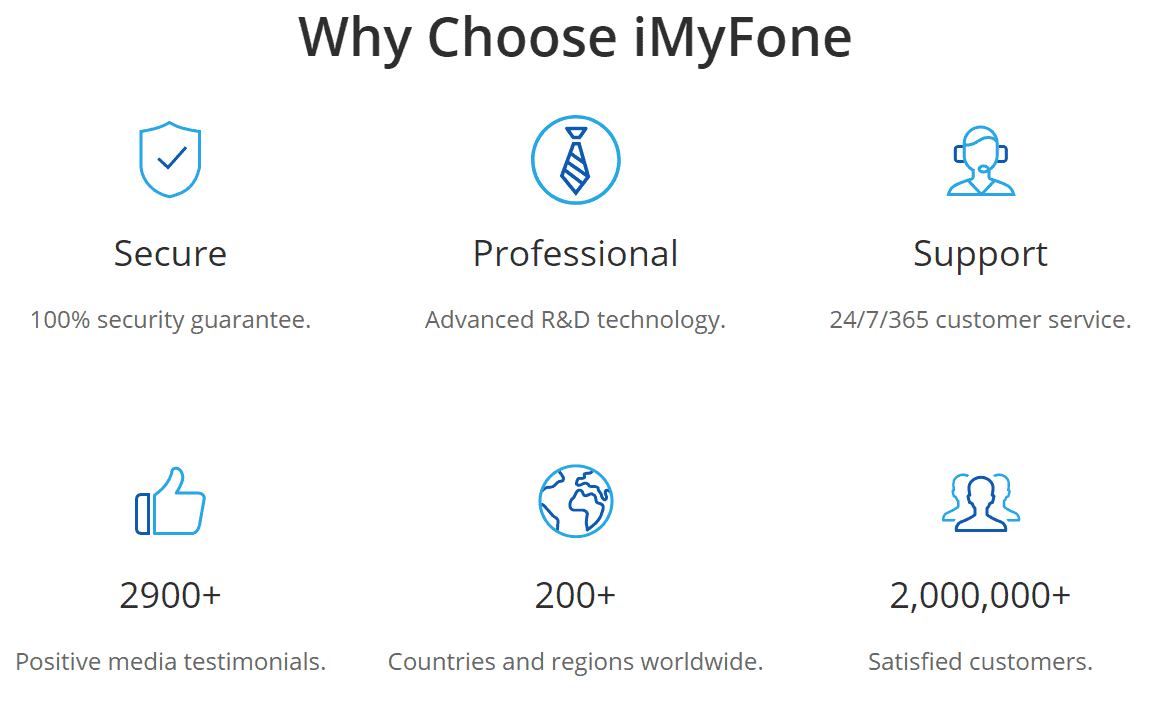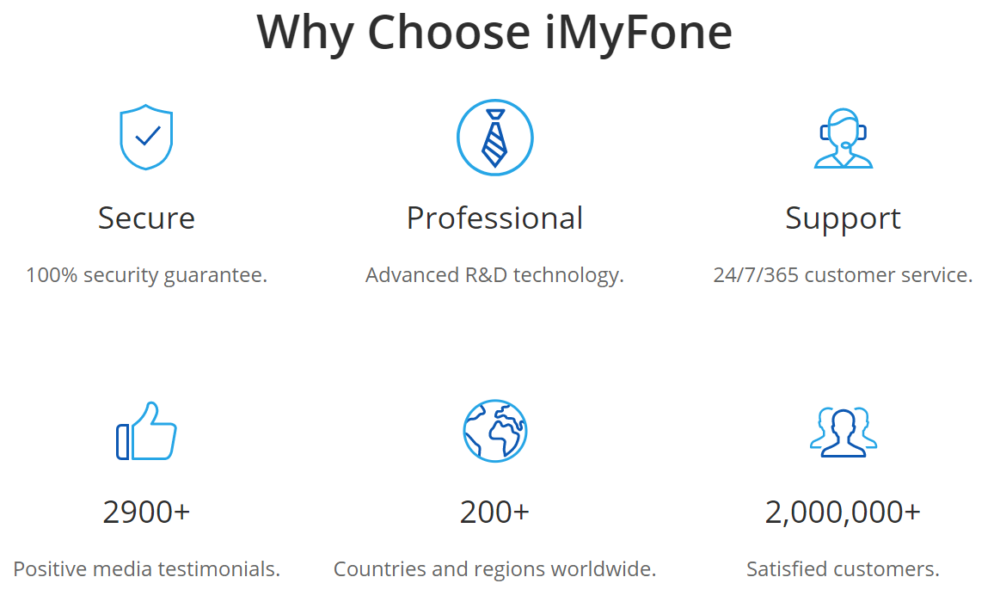 Quick Links
FAQs | iMyFone Umate Pro
🙋‍♀️ Is iMyFone trustworthy?
Even though the software is reliable, and from a reputable source (iMyFone is a very trustworthy company that was established back in 2015), it isn't completely safe. Why isn't the software safe? Because the process it uses involves jailbreaking the iOS device and this can be very risky.
🤷‍♂️ Is iMyFone D back safe to use?
As a bonus, it should be noted the software also includes the capability to fix iOS issues without data loss. If your problem is lost data, then iMyFone D-Back iPhone Data Recovery provides a secure way for even novice users to retrieve treasured information.
🤙 Does iMyFone cost money?
iMyFone TunesMate is not a free software. But it provides types of purchase plan for different needs. The most-recommended plan is to purchase its Family plan at $49.95, then you can use the account number for lifetime in 2 to 5 PCs.
Conclusion | iMyFone Umate Pro 2023
iMyfone Umate isn't free to use but worth the $20. Also, readers can get a copy of iMyFone Umate for Windows and Mac OS X for just $9.95!
So, one and all, I absolutely recommend iMyFone for your go-to storage option in iOS.