In the realm of e-commerce and digital marketing, having a reliable and secure payment gateway is crucial for businesses to successfully process online transactions.
Kartra, a powerful all-in-one marketing platform, offers a range of integrated payment gateways that streamline the payment process and enhance the customer experience.
In this article, we will explore the various Kartra payment gateways offered by Kartra and delve into their features and benefits.
Which Payment Gateways Does Kartra Support?
Stripe Integration:
Kartra seamlessly integrates with Stripe, a leading payment processor known for its robust security measures and global reach. Stripe supports transactions in over 135 currencies, making it an ideal choice for businesses operating internationally.
With Stripe, Kartra users can accept major credit and debit cards, as well as alternative payment methods like Apple Pay and Google Pay.
The integration allows for recurring billing, one-time purchases, and easy refunds, ensuring a smooth payment experience for both businesses and customers.
PayPal Integration:
Kartra also offers integration with PayPal, a popular payment gateway trusted by millions of users worldwide. PayPal enables secure transactions through credit cards, debit cards, and PayPal account balances.
The integration allows for seamless checkout experiences, with customers being redirected to PayPal's secure payment page and then redirected back to the business website after completing the transaction. This integration is particularly useful for businesses targeting customers who prefer using PayPal for online purchases.
Authorize.Net Integration: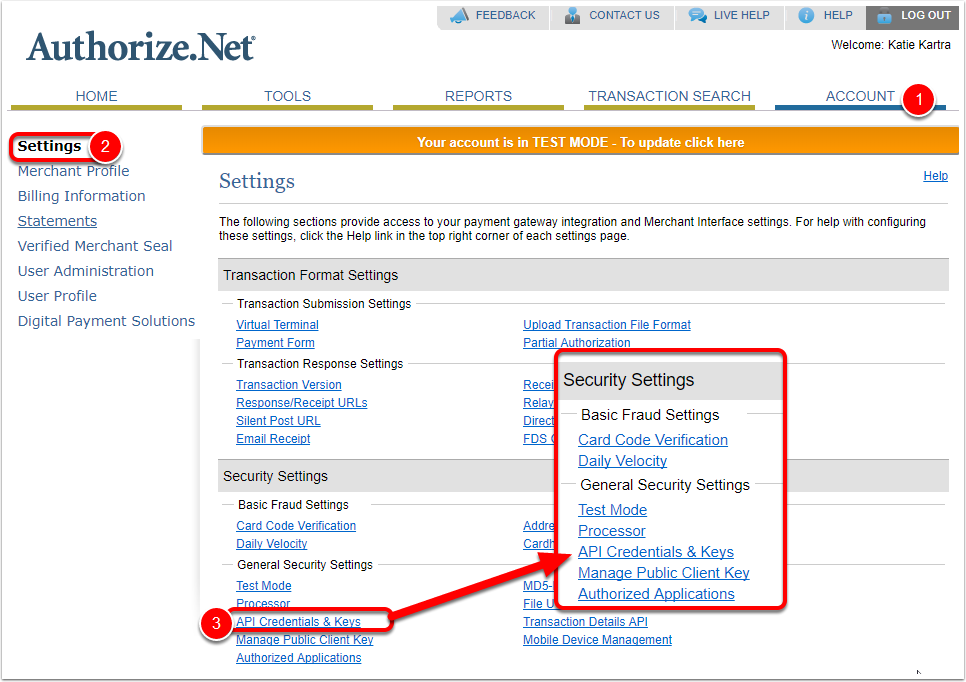 Kartra's integration with Authorize.Net provides businesses with another reliable payment gateway option. Authorize.Net is a trusted payment processor that supports multiple payment methods, including credit cards, e-checks, and digital payment wallets.
It offers advanced fraud detection tools and robust security features to protect sensitive customer information. With the Authorize.Net integration, businesses can process transactions securely and efficiently, ensuring a high level of customer trust and satisfaction.
Braintree Integration:
Kartra also offers integration with Braintree, a PayPal service that provides businesses with a comprehensive payment gateway solution.
Braintree supports global transactions and allows businesses to accept a wide range of payment methods, including credit and debit cards, digital wallets like Venmo and Apple Pay, and even cryptocurrencies like Bitcoin.
The integration offers features such as seamless recurring billing, advanced fraud protection, and customizable checkout experiences, enhancing the overall payment process.
Additional Options:
In addition to the aforementioned payment gateways, Kartra also provides support for various other options, including NMI, EasyPayDirect, and 2Checkout.
These integrations offer businesses flexibility in choosing the payment gateway that best suits their needs, allowing them to cater to a wider customer base and expand their online sales reach.
Also, read:
Kartra Payment Gateway Transaction Fees
When selecting a payment gateway, it is crucial to comprehend the transaction fees involved.
The payment gateway imposes transaction fees for processing all sales. Generally, payment gateways apply a percentage of the sale along with a fixed fee. Furthermore, additional foreign exchange fees may be levied if you sell transactions in a foreign currency.
As illustrated below, the payment gateway sector is fiercely competitive, leading to comparable transaction fees across providers.
Consequently, when making a choice, we recommend evaluating the features offered by each provider and selecting the one that aligns best with your requirements.
| Payment Gateway | Transaction fee |
| --- | --- |
| | |
| --- | --- |
| Authorize.net | 2.9% + $0.49 + $25/month subscription |
| Braintree | 2.59% + $0.49 |
| PayPal | 3.49% + $0.05 |
| Stripe | 2.9% + $0.30 |
| Square | 2.9% + $0.30 |
Kartra Payment Gateways: Faqs
❓What Payment Gateways Does Kartra Support?
At present, Kartra provides support for five payment gateways: Authorize.net, Braintree, PayPal, Stripe, and Square. You have the option to seamlessly integrate any of these gateways with the platform, enabling smooth and convenient payment processing.
✔Does Kartra Integrate with Stripe?
Certainly, Kartra offers integration with Stripe, which brings along several useful functionalities. Stripe supports recurring billing, among other features. Presently, the gateway applies a transaction fee of 2.9% + $0.30 for each transaction.
👉How do I integrate PayPal to Kartra?
In order to Integrate PayPal, you will want to click My Integrations on the sidebar. Then you should be taken to Integrations. If not click Integrations in the top menu. To make things just a bit easier, in the drop down box and choose "Payment"
❔What Is kartra?
Kartra is an all-in-one online marketing platform that provides a wide range of tools and features to help businesses create, launch, and manage their online presence.
Conclusion: Kartra Payment Gateways In 2023
Kartra's integrated payment gateways empower businesses to process online transactions efficiently and securely, ensuring a seamless checkout experience for customers.
Whether it's through the robust Stripe integration, the trusted PayPal integration, or the versatile options like Authorize.Net and Braintree, Kartra offers a range of reliable payment gateway solutions.
By leveraging these integrations, businesses can focus on growing their online presence, while Kartra takes care of the complexities associated with secure payment processing.
With Kartra, businesses can confidently scale their e-commerce operations and provide their customers with a hassle-free and secure payment experience.