To succeed in affiliate marketing, you must first choose a recognized, legitimate CPA network. While there are many networks, real, trustworthy CPA networks are few. As you are aware, I am very cautious about endorsing networks or services, and I do not do so unless I have utilized them myself.
Thus, in this post, we'll look at a global CPA network that may help you benefit from your affiliate and CPA efforts. Prior to diving into the Leadbit review, it's a good idea to get acquainted with the CPA network.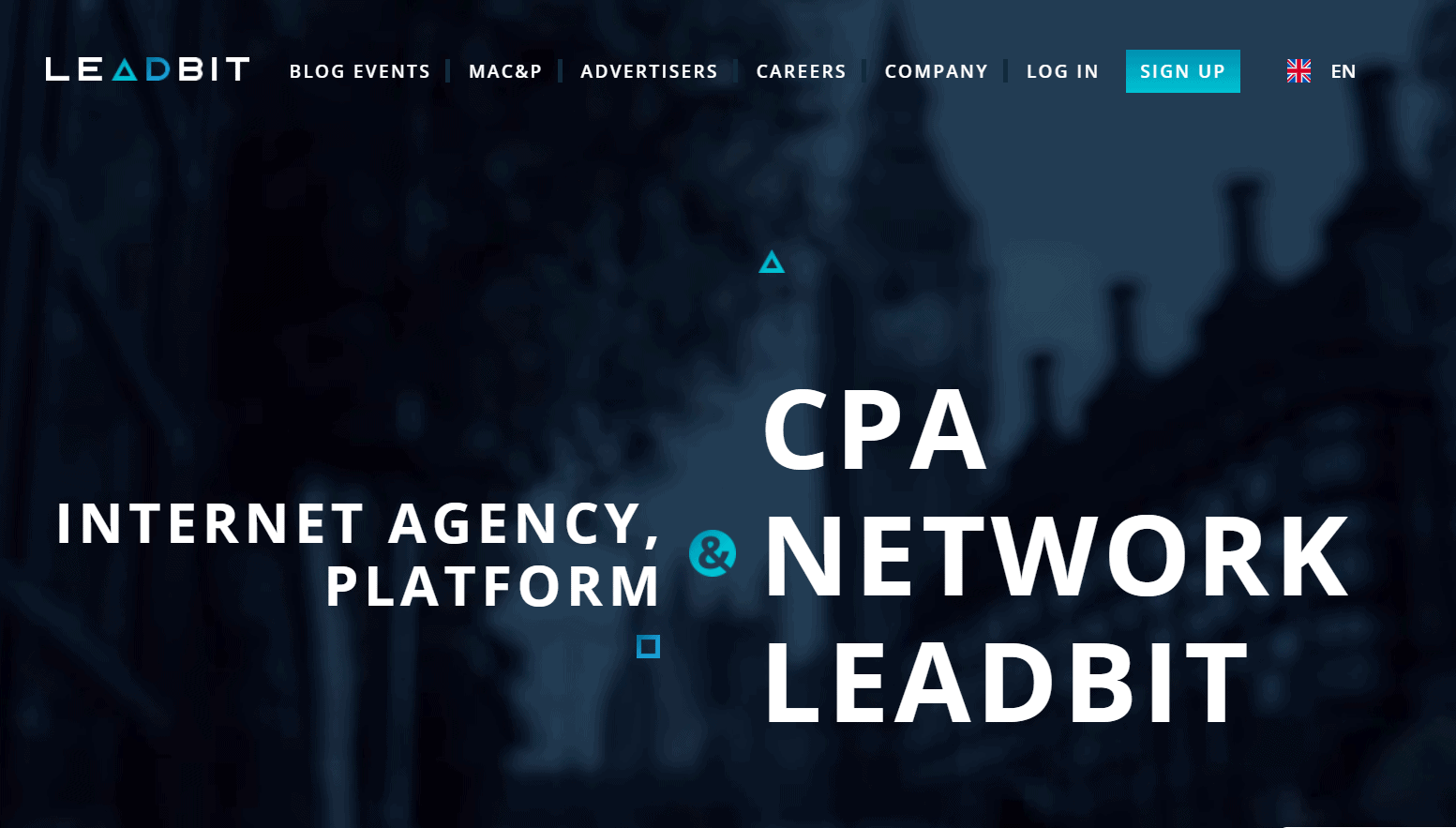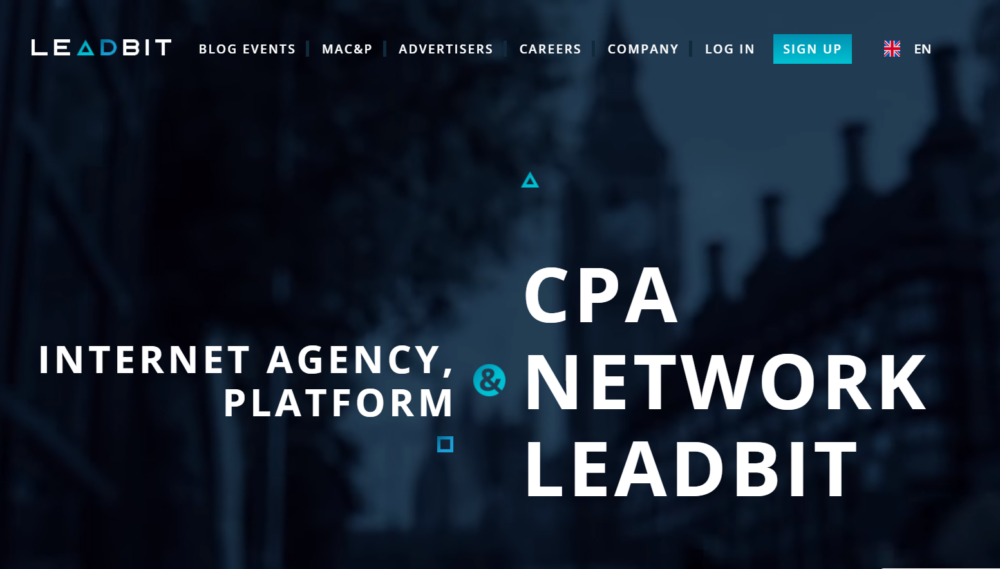 Leadbit Review 2023: What Is The Leadbit Network?
The Leadbit is an affiliate network that serves Europe, Asia, and Latin America. Their goal is to provide their partners with the best performing campaigns they have in their system, so they only offer those. 
Their company has chosen to handle all of their offers by themselves in order to provide you with the best quality, which means they don't resell their offers, but instead create their own in-house campaigns. The company has been making money for over five years now. Support was excellent for me personally.
During my experience with Leadbit, I experienced no problems with holdings and payments. Leadbit is not something I intend to leave.
Leadbit Features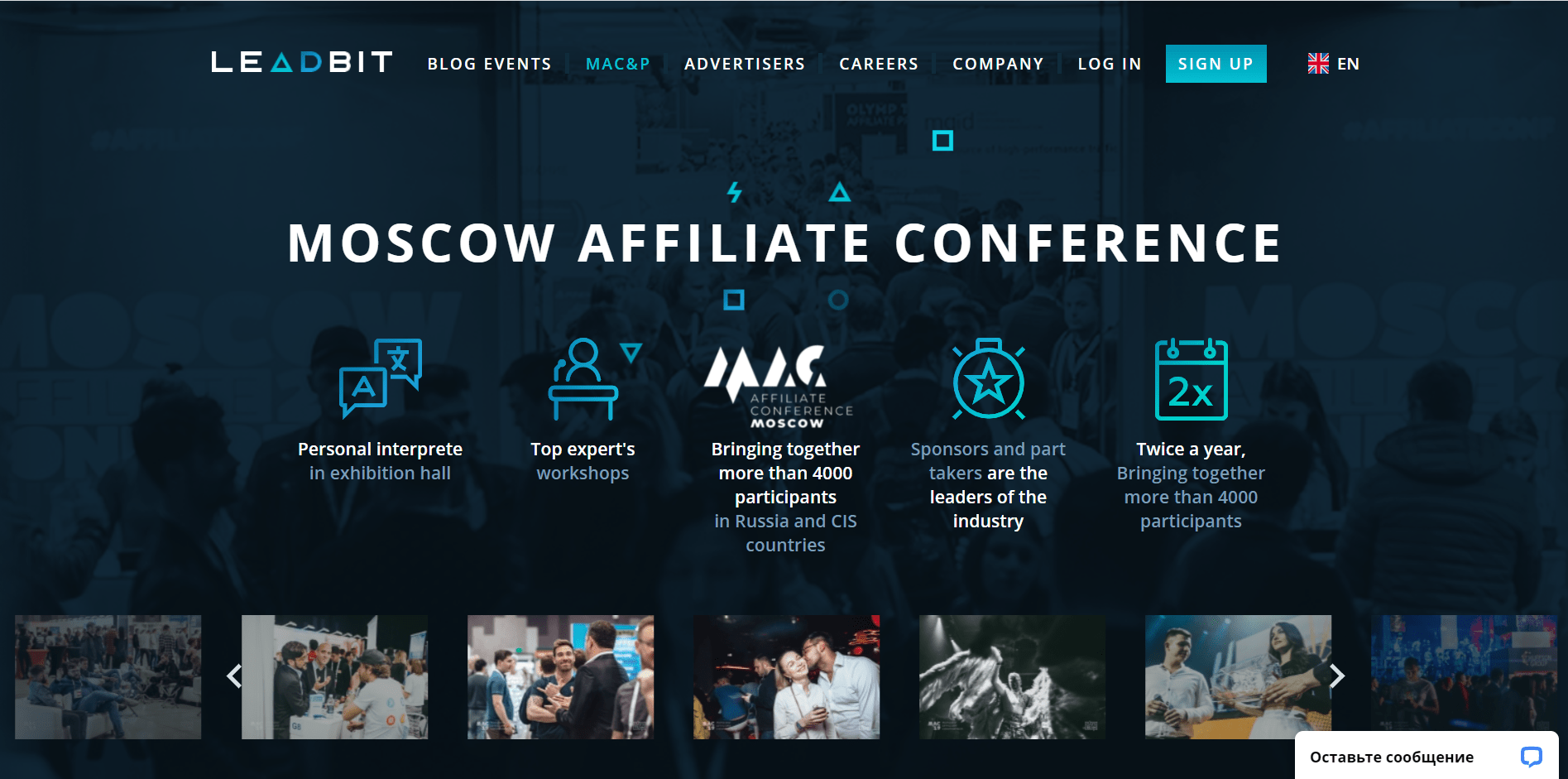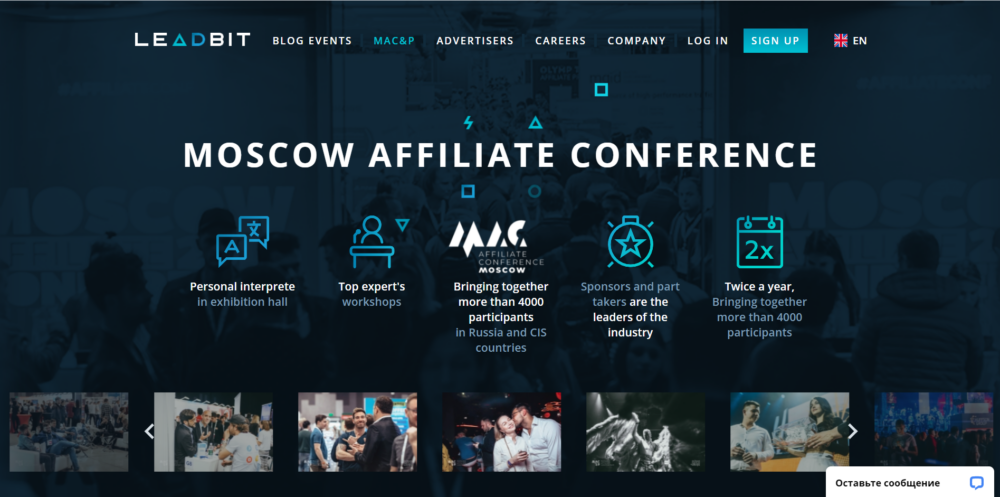 Although there are a lot of CPA networks out in the market, you'll find that only a few of them have such direct and unique offers like Leadbit. To provide the best service to their affiliates, Leadbit manages everything by themselves. 
Leadbit works with some great verticals like nutra COD, dating, gambling, and more.
In addition, the company offers faster support (AM & tickets), their own tracking platform, local call center platforms in more than 50 countries & everything an affiliate needs to run a successful campaign.
With their minimum payout threshold of $25 and on-demand payments, this is an affiliate marketing network that is a dream come true for affiliate marketers. A CPA network that keeps cash flow running for advertisers is one that every affiliate marketer needs.
We've Put Together A List Of Reasons You Should Join Leadbit.
Getting Onboard With Leadbit
It takes only a few minutes to join Leadbit. Please complete the steps below and follow the instructions.
As soon as your account has been moderated, you have to complete your profile. When you contact them to activate your account, the affiliate manager will use the information you provided to verify your details. These images can be found below: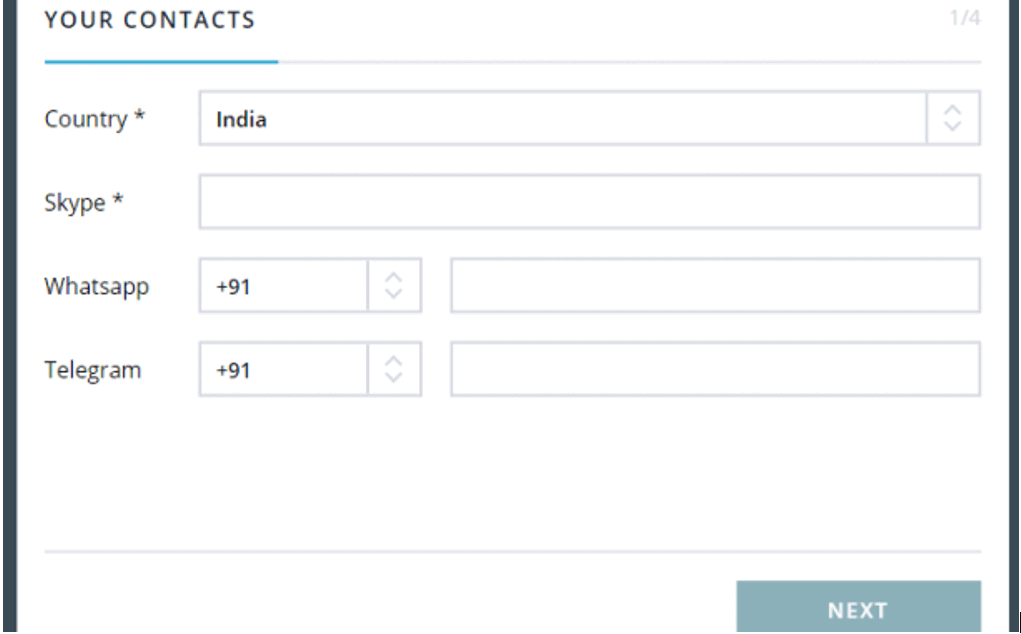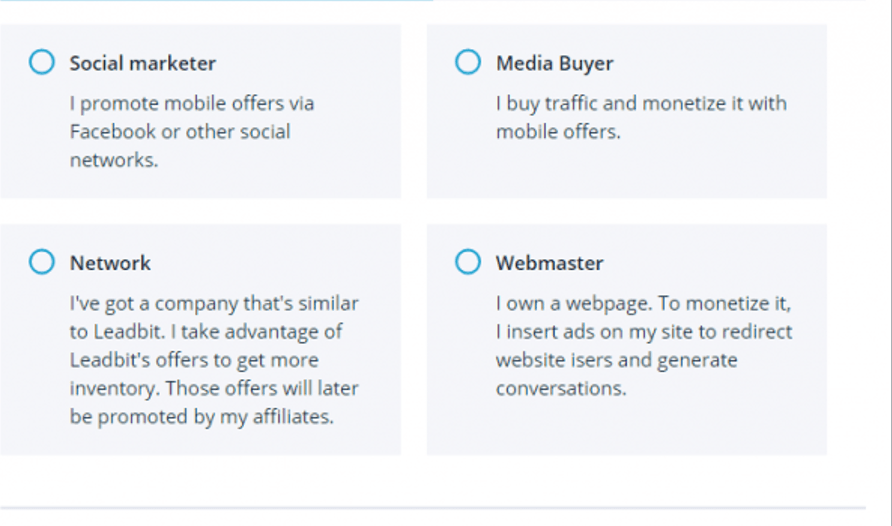 An email will be sent to you once you have completed the registration form.  You will be instructed to contact the AM on skype or telegram to activate your account in the email you receive.
Your application should just be honest and address how you intend to market their offers. Your AM will activate your account once they verify it, and you will then be able to see and promote the offers.
Leadbit Affiliate Dashboard
As soon as your account is approved, this is what it will look like. Affiliates will find it easy and simple to use. The options are self-explanatory. Here are a few options you may find helpful.
In addition to the tracking system Leadbit has, they offer a number of other services as well. Therefore, third-party trackers are not necessary. It is completely up to you whether or not to use Leadbit's tracking system. Nevertheless, here are some notes if you are considering using Leadbit's tracking system.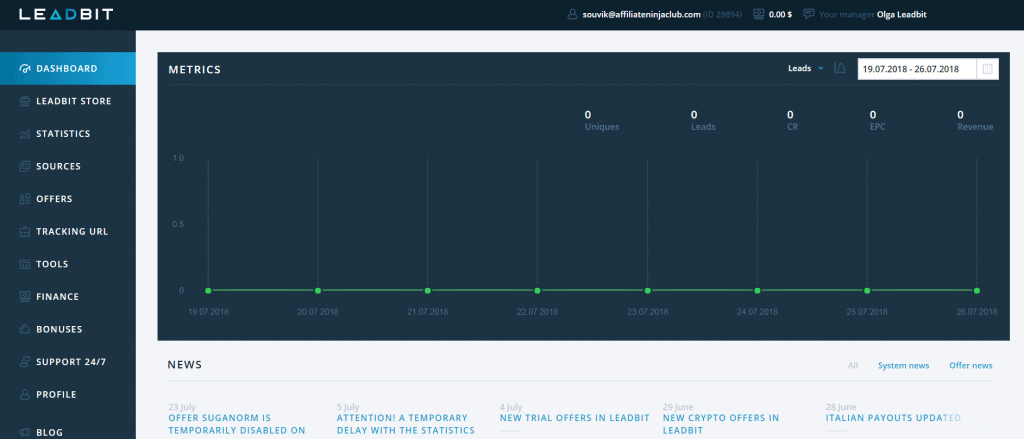 In addition to the tracking system Leadbit has, they offer a number of other services as well. Therefore, third-party trackers are not necessary. It is completely up to you whether or not to use Leadbit's tracking system. Nevertheless, here are some notes if you are considering using Leadbit's tracking system.
Sources: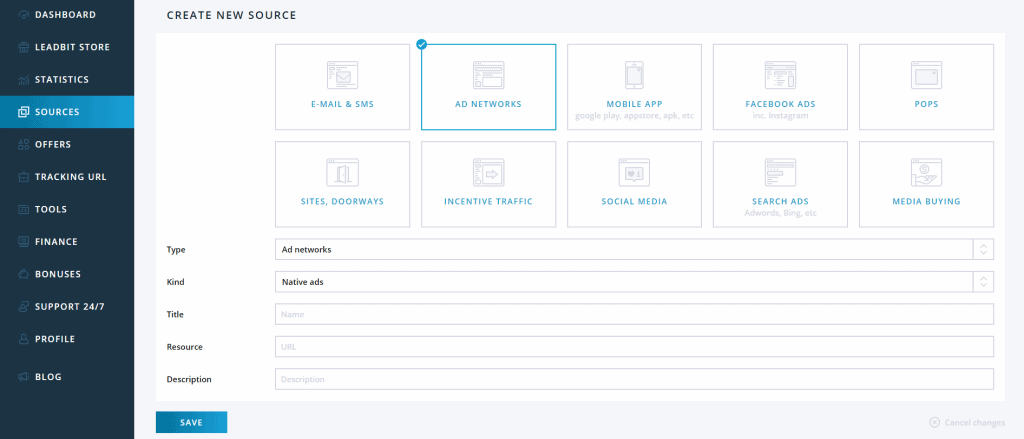 All the traffic sources you will be using can be added here. The tracking link for your campaigns should be created before the traffic source. Here is an image for your reference.
Tracking Link: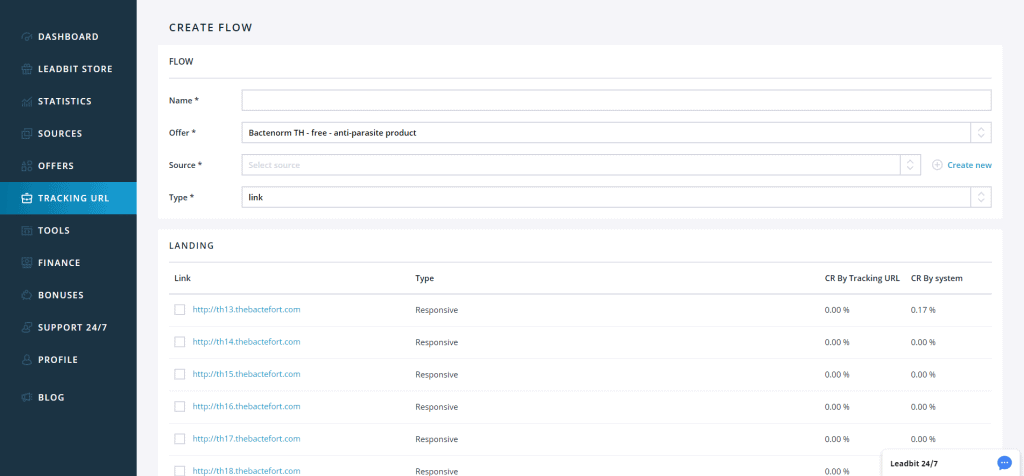 In order to begin tracking your campaigns you need to create the traffic source just as you would with other third-party trackers. Enter all mandatory details, select your landing page and pre-landers (which rotate automatically), and use the correct postback url/pixel to complete the tracking link creation. Here is an image for your reference.
Tools:

Tools are divided into 5 categories, including TDS, domain parking, translate text, API, and financial showcase. You can use TDS to set rules to distribute traffic according to the flow that's specified in your settings. With the domain parking option, you can generate more revenue.
The translate text functionality provides you with the ability to hire a professional from Leadbit to translate the text of all of the promotional materials in the foreign language where you are promoting your campaign.
Information about conversions is sent via API, and financial offers are displayed on the Finance Showcase. Here is an image for your reference.
Leadbit Verticals
Leadbit offers exclusive offers with high payouts on certain profitable verticals. The following list shows their top verticals.
How To Make Money With Leadbit?
Money can be made with Leadbit using no secret tactics. When it comes to the verticals mentioned above, you can certainly make more money with Leadbit than with other CPA networks. For its affiliates, Leadbit offers a wide range of tools and support.
Furthermore, when direct and exclusive offers are provided, conversion rates are usually much higher since the offers aren't saturated. Aside from tapping into unsaturated international markets, Leadbit also helps affiliates tap into the traditional top tier 1 markets.
By accessing the best-performing offers in Europe, Asia, and the rest of the world, affiliates gain access to less competitive goes and are able to do more business in these goes, resulting in more earnings for them. In order to increase your earnings and find a trustworthy CPA network, you should definitely check out Leadbit.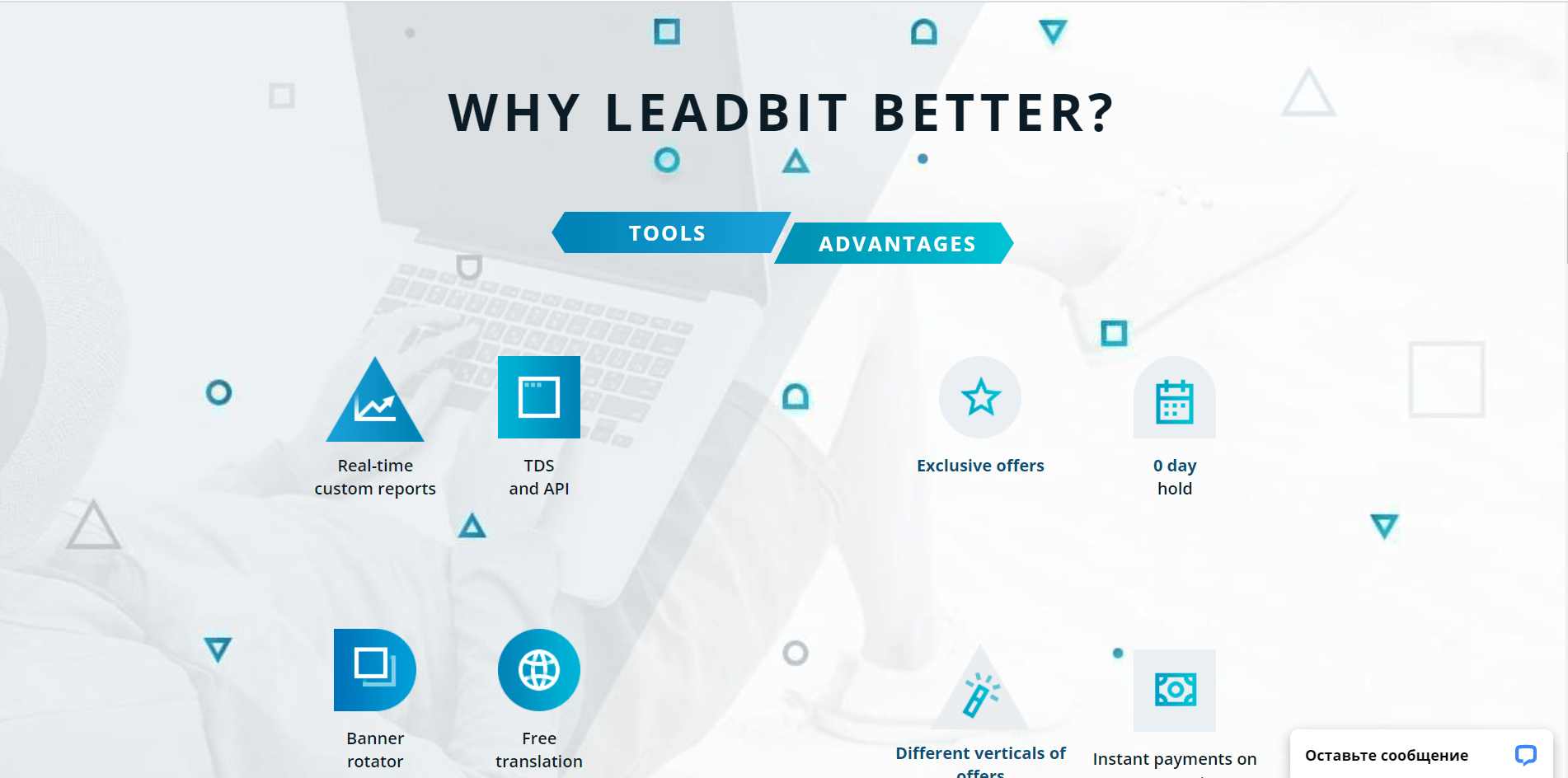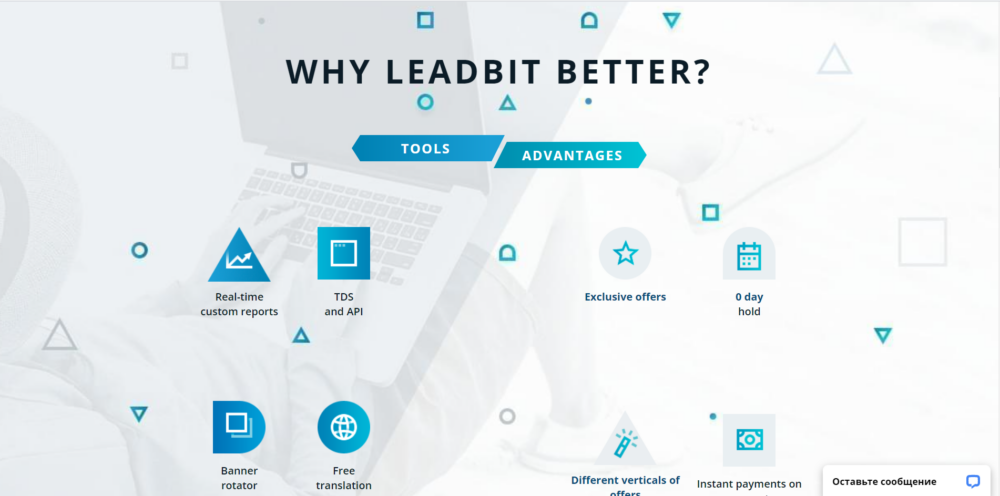 So, Why Should You Sign Up For Leadbit?
Leadbit has easy payment terms, which is one of their biggest assets. Aside from that, payment is always made on time. A $25 payment threshold is the only payment threshold they have. Additionally, you can pay on-demand.
A dream comes true for every affiliate by joining Leadbit.
There aren't many affiliate networks that offer payment terms as generous as Leadbit.
When you join Leadbit, you will have the cash flow you need for your affiliate campaigns.
As an advertisement network, Leadbit features offer you cannot find anywhere else. Affiliate managers at Leadbit are therefore able to provide creatives & landing pages for clients. Affiliates benefit from it because they can earn a lot of money.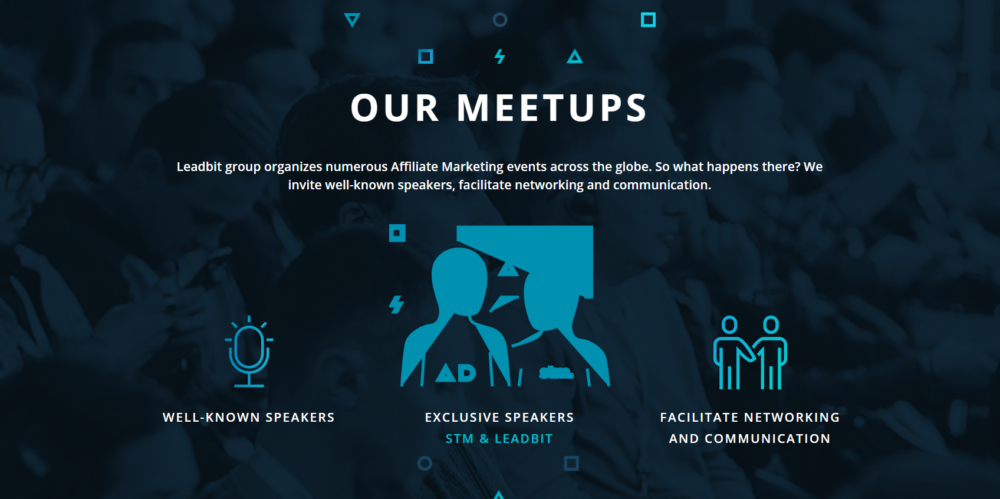 There have been a couple of Moscow Affiliate Conferences and STM Forums, for example.
Affiliates can also benefit from their tracking platform in-house, for example. The network provides this tracker for you, so you can use it. Thus, instead of purchasing expensive trackers, you could spend your money on buying traffic.
Quick Links –

Conclusion | Leadbit Review 2023 
There are so many affiliate networks out there with fantastic payouts and quick payouts and affiliate marketers want one with both. Among them is Leadbit. Affiliates can benefit from a variety of bonuses and private offers at Leadbit. The company makes sure that its affiliates earn as much as possible.
Affiliate managers are highly professional and offer excellent customer service. If you are looking for a reliable network, I strongly recommend Leadbit.