In this article we have featured 5 Live Streaming Trends for 2023. It's 2023, and going live is more important than ever. Here are some live streaming trends to focus on so that you can succeed!
Live streaming is a form of communication that was once favored mostly by gamers and niche content creators. But, a couple of years ago, we saw the emergence of live streaming trends.
Their use as a marketing tool has been pivotal to connect and interact with your audience at a time when actual face-to-face correspondence was impossible. As a result, it quickly gained prominence as a way to maintain a relationship with your audience – both for content creators and businesses alike.
In 2021, live streaming was cemented as an essential marketing instrument for businesses, with stats showing that streaming increased by 21% globally
As we enter the new year, new trends have emerged for live streaming. So whether this is the year you introduce this online tool to your company's marketing efforts, or you just want to up your current live streaming strategy, this article can help. We gathered 5 emerging live streaming trends for you to look out for this year.
5 live streaming trends to keep an eye on
1. In-stream shopping or "entertainmerce"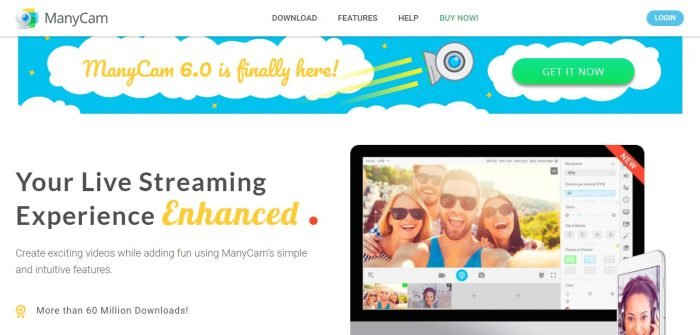 For a few years, businesses in China have been utilizing Key Opinion Leaders to promote purchasing through live streaming, just as they would "influencers" or content creators in their sector.
This phenomenon has been coined as "entertainmerce," as it uses live streaming to combine both entertainment and e-commerce. This multi-billion dollar retailing revolution is slowly but surely starting to be picked up globally.
Marketers are beginning to see the ROI possibilities it delivers while engaging with their audience. Plus, it's a fantastic opportunity to keep the audience tapped into announcements on new product releases or company activity.
We talked about this in more detail in our previous article, "Entertainmerce & KOLs – Live Streaming is Closer to Our Daily Lives Than We Think." Check it out if you want a more comprehensive explanation of this widely growing phenomenon.
2. Shorter Live streams
Though Instagram has been holding the #1 spot for most business' streaming efforts for some time, TikTok is swiftly on its way to claim that spot. According to Hootsuite, the Gen-Z preferred platform has hit a whopping 1 billion users as of September 2021, with a 45% increase in just the past year.
This massive growth has caused a big shift in how businesses and content creators produce their videos, with preferences being moved to shorter-formed videos. According to this blog post by Restream, "In 2020, 60% of videos were less than two minutes long."
Social media platform giants like Instagram and YouTube are also catching on to this trend. They have introduced the Reels feature and YouTube Shorts as a counter to TikTok's heightening success.
3. Music Live Streaming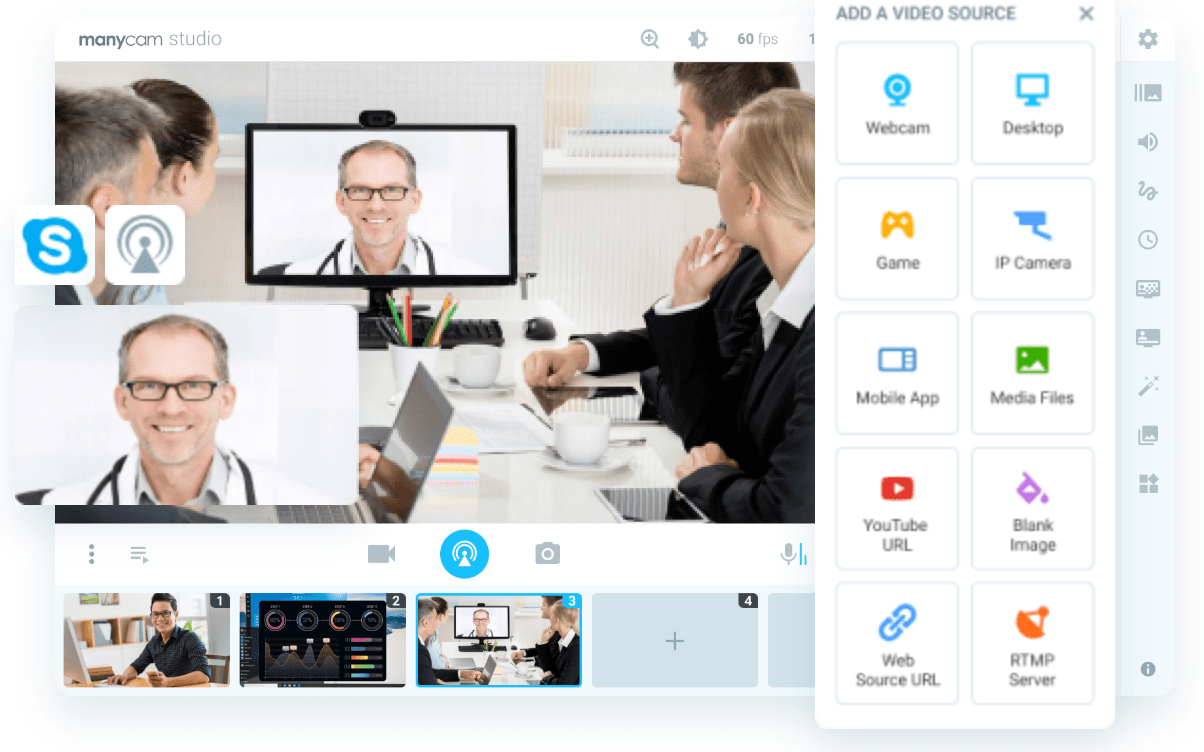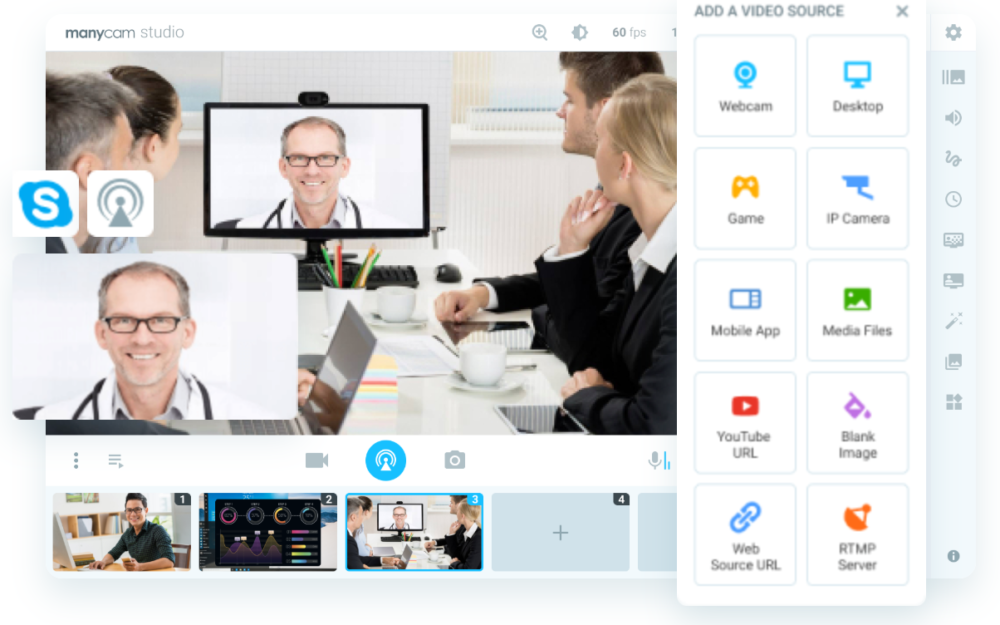 When live music events like concerts, music festivals, and clubs came to a halt, musicians had to rethink ways to connect with their audience and perform. DJs have taken to live streaming their sets on platforms such as Instagram, YouTube, and even Twitch. The latter has now added a separate category for Music channels after noticing a significant rise in demand for music live streams. Many have claimed that live streaming music performances and sets are even replacing conventional radio stations.
You can also consider monetizing your music live stream when adding live broadcasts as part of your strategy to expand your reach and connect with your audience.
4. Increased live streaming quality
As with anything else internet-related, users' standards for quality have definitely gone up as everything shifts to being virtual. 2022 will be no exception, and streamers will have an even thinner margin for error. According to TechRadar, more than 50% of viewers abandon poor-quality streams in a minute and a half or less. Unfortunately, this means that they miss monetization possibilities,  which results in a poor return for the creator.
YouTube is pioneering the shift to higher quality streams, being one of the major platforms to offer 4K streaming. Though 4K streaming uses a large amount of internet bandwidth, the mass rollout of 5G will help users produce and watch these streams. This means that we might be seeing more platforms taking on 4K streaming as well this year as a way to offer their audience an enhanced live-streaming experience.
5. New platforms to introduce live streaming
One of the most crucial live streaming trends to watch is streaming adoption on other platforms. Sometimes, being first on that platform matters. Other than TikTok, LinkedIn, and Pinterest, all the major social media platforms offer a mature live streaming feature to their users.
LinkedIn and TikTok have slowly rolled out these features recently and now plan on improving on them even more. In addition, TikTok is said to be focusing its live streaming efforts on live shopping and e-commerce, introducing TikTok shops.
Pinterest is also planning on introducing live streaming this year. Lately, the platform faced major shopping and e-commerce amplification. It will most likely include the live streaming functionality as a response to the "entertainmerce" trend coming in 2022. The platform plans to direct its focus on video content in general. Moreover, they've hinted at the introduction of an AR placement feature so that its users can "sample" products from the comfort of their own homes!
Key takeaway on live streaming trends
Pay close attention to these live streaming trends and take time to dig deeper into the trends of each platform so that you can make the most of your live streaming efforts.
If you haven't yet, it's time to consider introducing live streaming into your marketing efforts. This tool has become virtually essential in expanding online reach and promoting engagement with your audience.
Need more live video tools for your live streaming videos? With ManyCam, you can live stream simultaneously to Facebook, YouTube, and other platforms without worrying about the technical aspects of the stream. It allows you to add multiple video sources, presets, layers, use virtual backgrounds, round your webcam corners, and much more for delivering engaging live streams.