In this article, we have featured Pocketsmith Pricing Plans & offers. PocketSmith is a personal finance software suite that includes a number of useful tools for assisting people in charting their own financial course.
The platform provides users with access to their transaction history, generates insights from it, and recommends key areas where money can be saved.
Users have complete freedom with the software, allowing them to create their own customized plans that work best for them.
PocketSmith is safe and secure, and it does not require users to share any personal information in order to use it. PocketSmith's highly active customer service team provides assistance in any way possible, allowing users to regain full control of their money.
The software categorizes, labels, and annotates users' spending habits. It also supports multiple currencies and converts them automatically based on daily rates.
PocketSmith includes a budget calendar for organizing upcoming bills. It also allows users to see their daily bank balances for the next 30 years. checkout latest pocketsmith coupon & plans deals and offers
PocketSmith Pricing Plans
PocketSmith provides three different packages to its customers. Each of these packages has a different price and provides a different service.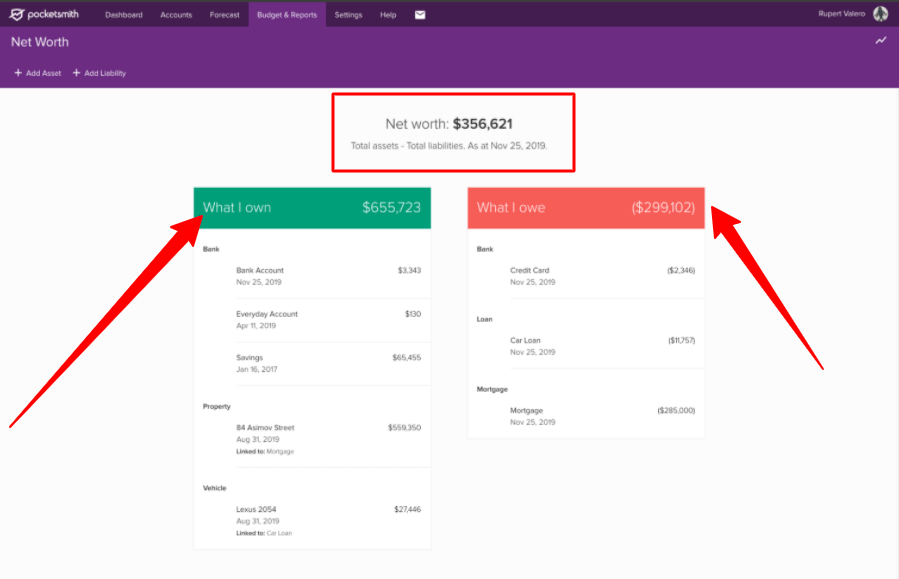 1) PocketSmith Standard (PocketSmith Trial)
The cost is zero.
This is a limited-feature version that allows you to add up to two bank accounts. However, unlike the other packages, this process is not automated. You must also manually enter your bank account information into the app. Users can only access up to 12 budgets and six months of budget projections because this is a basic package.
Manual imports
12 budgets
2 accounts
6 months projection
Forecasting — PocketSmith bills itself as "A Money Time Machine." While some apps concentrate on budgeting, this software focuses solely on forecasting. PocketSmith will forecast your finances up to 30 years in the future using your existing data and trends, including your estimated daily bank balances.
Budget Calendar — PocketSmith identifies recurring costs and helps you track them using a calendar. Do not rely solely on a feed of upcoming bills due; instead, consider a user-friendly calendar that displays projected expenses color-coded by category.
2) PocketSmith Pro
The monthly cost is $9.95 ($7.49 if paid annually).
This package includes automatic bank feed updates, as well as automatic transaction importing and categorization. Users can add up to ten accounts to the app and access up to ten years of budget projections and unlimited budgets with this package.
Bank feeds that are automated
Importing transactions, both automatically and manually
Categorization by machine
Budgets that are limitless
ten accounts
The projection for 10 years
3) PocketSmith Super
The monthly cost is $19.95 ($14.16 if paid annually).
This version, in particular, allows you to add and manage an unlimited number of accounts, as well as make projections and forecasts for up to 30 years, in addition to everything available with the Premium service.
Accounts are available indefinitely.
The projection for 30 years
To learn more about PocketSmith's plans, pricing, features, overview, and customizations, go to their official website.
Conclusion: Pocketsmith Pricing 2023
There are several important reasons why I would recommend PocketSmith over other finance management apps on the market. If you want to really manage your financial work, you should get started with PocketSmith right away.
PocketSmith is a one-star rated Avon product. If you couldn't get most of what Pocketsmith does for free elsewhere, it'd be a fantastic and powerful financial tool.
PocketSmith's price tag, on the other hand, makes it less desirable than competitors who offer the same features at lower prices–it loses points in this category from me because, while I love everything it has to offer, there's little reason not to just use Mint or another similar service if they're available and cheaper (unless your employer pays).
Pocket Smith is one of the best featured financial aggregators available today if you don't mind the price!