Looking for good email name ideas? Here in this article I will be sharing the best ways to find good and professional email name ideas that you can use and create new emails.
Your pet name is like a good email name.
It stays on everyone's tongues and minds.
No matter whether you need a personal or a professional email address, that's when you need creative email address ideas.
In this article, I'm going to discuss some tips for coming up with good email names (even if your desired username already exists).
What is a Valid Email Address? 3 Parts of a Good Email Name Idea
Messages sent to a valid email address will be delivered to the exact email inbox for that address.
On the Internet, it is similar to your postbox. With 269 billion emails sent daily, each one has a unique email address.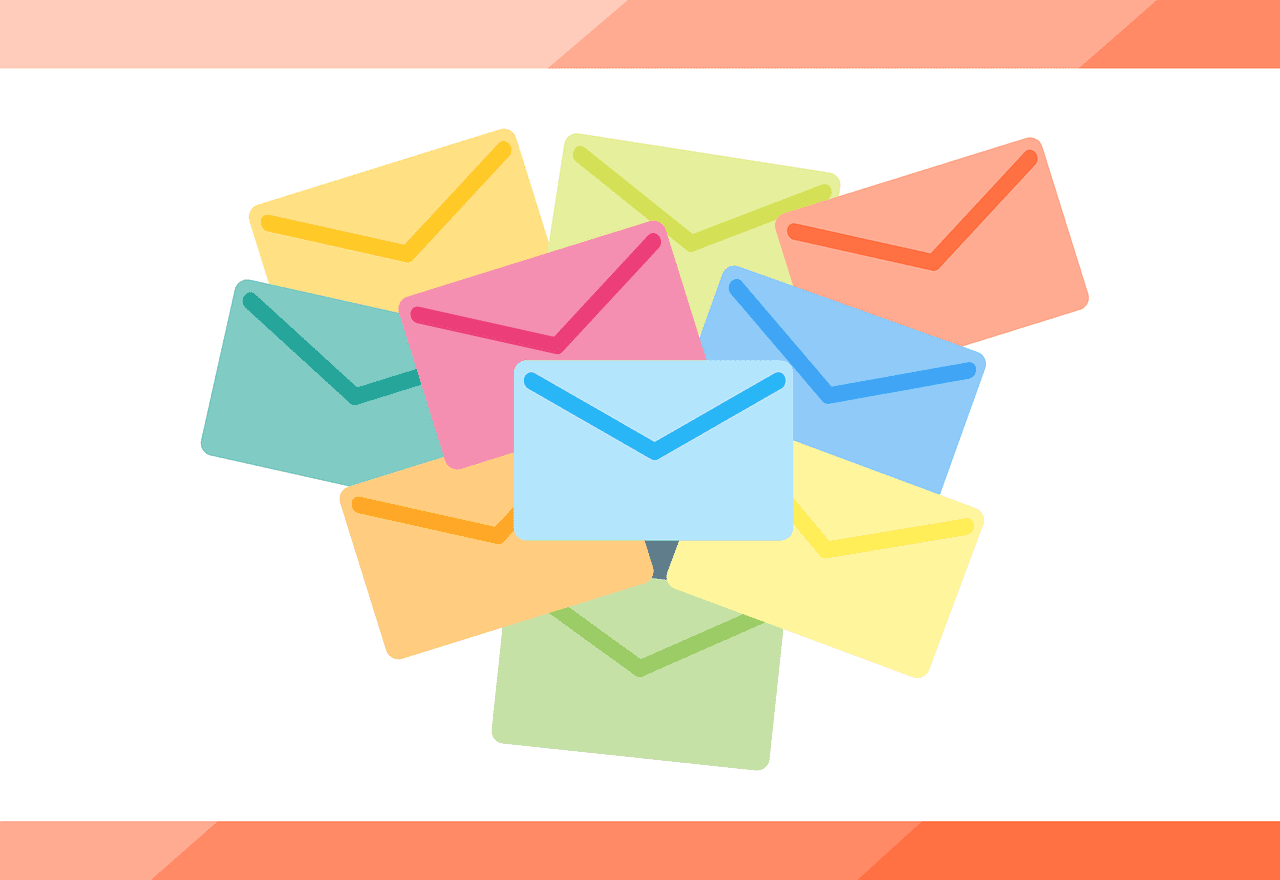 Similarly, when you send an email to someone else, their email address determines whether the recipient will open the message, discard it as spam, or automatically land in the spam box (even without the receiver knowing).
Next, let's look at the parts of an email address…
How Are Email Addresses Made Up?
If you take [email protected] as an example, a valid email address is composed of 3 parts:
Jane.Smith is the local part
Using @ symbol
Your own professional domain (outlook.com, gmail.com, etc.)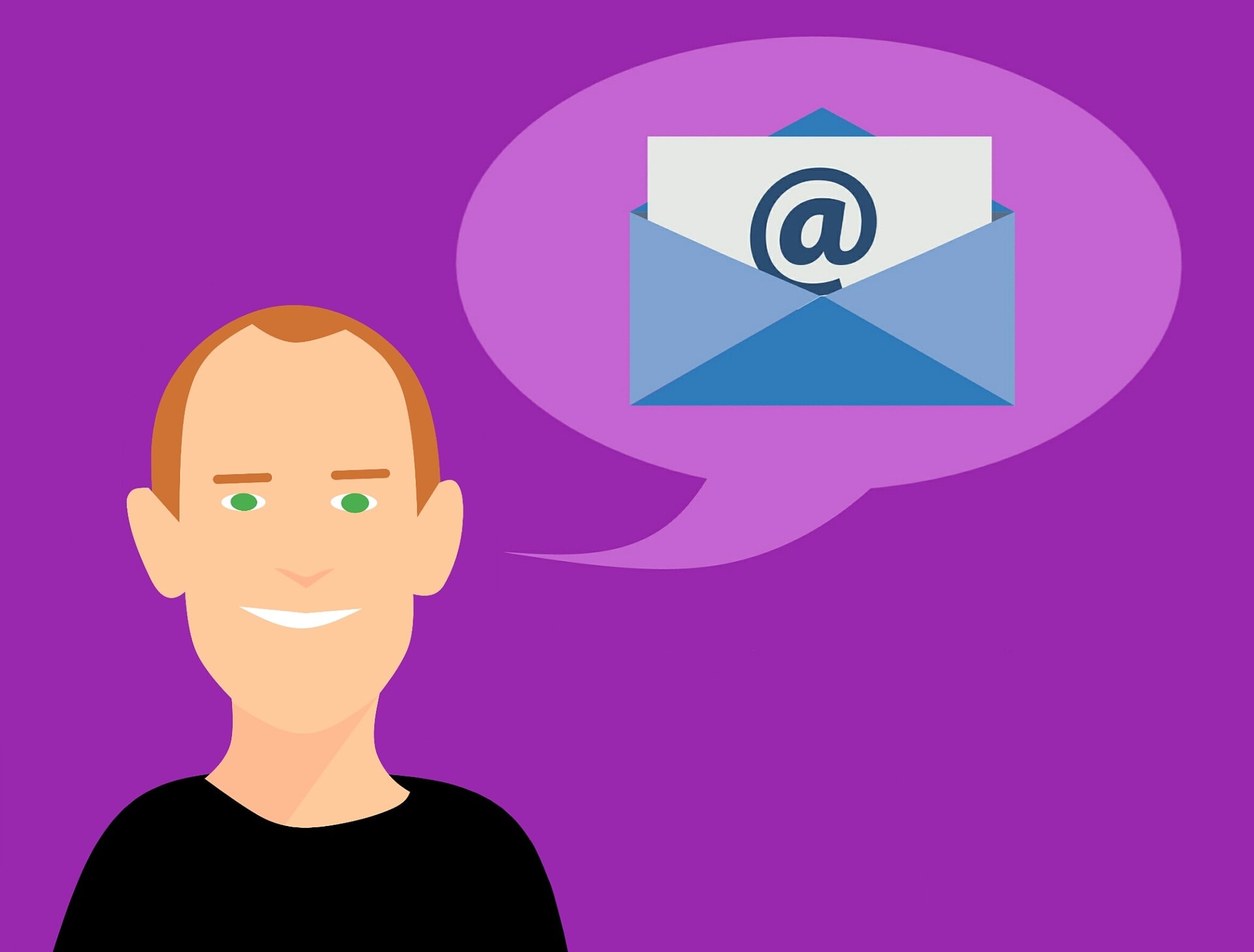 I recommend having a professional domain (such as my email address [email protected]) to create a professional impression.
People regard you as more secure, invested in your business when you have a professional email address, and it doesn't look like spam.
A professional email address, however, is not necessary for everyone. Even without a domain, you can have professional sounding email names.
Let's see what happens…
In spite of this, there are still workarounds to get a clean, professional-looking email address.
Let's begin…
1. Select The Email Service Provider of Your Choice
Email addresses should be registered through email providers like Gmail and Outlook.com rather than purchasing a domain.
You should keep in mind when selecting your desired email service provider that a popular service like Gmail makes it difficult to get your desired email name, while a less popular service like Outlook might still have your desired email name available.
2. Settle on a Name You Want to Use as Your Email Username
You should quickly settle over two or three of your preferred usernames now that you have an email service provider. Your email address will be based on two or three of these usernames.
Afterwards, you can choose and use a variety of cool email address or mail id ideas. By doing this, testing each username with available free options, and then testing them again, will be much easier.
Say, for example, you wanted the username JaneSmith.
If you pick a username for your email, make sure it passes the phone test. So if you ask a friend to write the spelling of your username, that person should be able to do so without having to ask you.
The following reasons explain why:
Many times you will need to verbally share your email address with friends, colleagues, and they may in turn share it with others on their network.
You might lose your confidential emails to someone else if the listener isn't able to understand the spelling or mistakes it with a similar sounding email address.
Since JaneSmith would not be able to register immediately, it seems obvious that she would not be able to do so. You may want to combine it with these simple email names.
Reverse the name order: This is one of the best ways to hack an email address. Use SmithJane if JaneSmith is taken. In most cases, this is the only option. There is no need to add fancy supplements to reverse names because they still make sense without them.
Use Abbreviations: If the above email username trick doesn't help, try using abbreviations of your username. Most of the time this wouldn't be available but if it is, you're in luck. Try SJane or JSmith as your email address. Alternatively, you can try using a middle name (if you have one) to up your game a bit.
Don't make it too long: Long and wordy usernames might seem like great email address ideas, but they are difficult to remember and may be mistyped.
3. Use Your Profession
It is still preferable to add your professional designation rather than add vague numbers. A few examples of email address ideas where adding your profession could help you get a desired email username even if you don't have your regular ID:
CAJSmith (If you're a chartered accountant)
DrJSmith (If you're a doctor) or DocJaneSmith
JaneSLawyer (For lawyers)
VASmith (If you're a virtual assistant)
4. Add Your Educational Qualification
JaneSmithMA (master of arts)
JaneBSc (M.Sc.)
JaneDDS (if you are a dentist, this is the ideal email name for you)
A great way to create a creative email name is to include your profession, educational background or any kind of skill that identifies you.
You should keep your email address professional and avoid adding things like nick names or silly words or else you might end up in the debacle listed below.
5. Add Your Place of Work or Hometown
It may seem like a strange way to create email address names, but it's a great way to avoid hitting your head against a wall. Make your email ID memorable by adding your hometown's name or abbreviation.
JaneSmithDC (If you belong to Washington DC)
JSmithUK (is still a better username than JaneSmith2298QA )
6. Modify Your Name
You can try another simple email address idea that requires you to modify your email address a bit, if none of these work or if your actual name is too large for your email username. You can truncate it to make it shorter.
You can easily create and turn the name BillyJohnson into an email address, BilJohnson
It is easy to turn Timothycruise into Timcruise (but not TomCruise)
7. Couple Email Name Ideas
Here are a few ideas for couples' email names:
Use your relationship status: A suitable email address is [email protected] and [email protected]. In order to obtain domain names like these, you must register domain names like just-engaged or lailasman.
Take his surname:Create your couple email address using his last name if you're taking his surname. If Sarita Agarwal gets married to Rajesh Goyal, for example, she can set up a new email address ([email protected] or similar).
Use your partner's name as your domain: The email name of your account is dominated by your partner, and you feel betrayed. Register domains that reflect your unique personality, such as [email protected] and [email protected].
8. Funny Email Name Ideas
Would you like to add a fun element to your email addresses? These are some funny and cool email name ideas you might want to check out. The funny email names suggested are fictitious and are not similar to existing ones.
Mayur Dikshit: Dikshit is a common name in India, and it can be transposed into funny email addresses such as [email protected] (which is spelled Mayur D**k S**t)
Anu Spencer: A funny email address could be made with the first name and first letter of the surname; an*[email protected], for example.
When you own a professional domain (read how here), you can poke fun at the big guys with email addresses like [email protected] and [email protected].
Pat Arty: One of the most hilarious college email addresses is her college email address.
College students' email addresses should be [email protected], not [email protected], which goes against the idea of a student.
Superheroes and comic characters may use email addresses such as [email protected], and James Bond may use [email protected].
You are invited to enjoy the following list of funny and weird email addresses. A quick search on Quora will lead you to more vulgar or adult email name suggestions. This article will not cover that.
9. What is The Best Way To Choose A Professional Email Address?
It is more difficult to choose a professional email address than a personal one. An email address should be professional and not spammy.
The best way to have a professional email address is to get a domain (not more than $5 per year). This will make you look more professional and you will be able to use whatever username you want for different purposes.
A professional email address on your own domain can have any user name you like, even one for each member of your team.
Professional email address examples:
10. Alternatives To info@ email address
Looking for a business email address other than info@? The following suggestions will help you turn that boring [email protected] address into one that is more welcoming and personal. Let's get started:
[email protected]: You can use this as an alternative to info email addresses if you mean business for your clients. Business email addresses that begin with info@ are better than this.
[email protected]: A more personalized and inviting way of receiving emails than info-based addresses.
Your visitors and clients can also use email addresses based on the person they need to contact. Please use [email protected] and [email protected] if you want your viewers to contact your editor or HR.
11. Alternatives to sales@ email address
Onboarding clients and visitors will be easier with these cool sales@ email addresses.
[email protected]: Since many years ago, this has been used as an alternative to sales email addresses by business people. Instead of shrieking SALES, do that instead. They will be interested in talking to you.
[email protected]:Rather than worrying about what you need from the customer, this alternative focuses more on what the customer can expect from us.Basically, we're looking to grow the company's business. If you want more visibility for your customers, use [email protected] rather than the sales@ email address.
Things To Avoid When Choosing Your Email Name Ideas
You can register your unique email address now if you liked our list of the best email addresses. In the meantime, I recommend that you choose an email address that avoids these horrible username errors.
Email addresses become permanent once they are registered.
It is even worse when your email address is given to friends or businesses. Changing your email address often is not recommended.
Using the right email names is a good way to avoid embarrassment.
Here are some tips for choosing the best email name:
Do not use numbers: The number in your email address is the last thing you should consider. Numbers clutter up email addresses.
Do not use random words: Your email address looks funny when you use random movie phrases. There's no guarantee that you won't be a professional someday, even if you don't intend to have a business email account.
Do not be flirty or use childish words. An email name like coolprincerob or machohunkbilly may not only embarrass you, but it might also be seen as spam.
Do not use your spouse's name:  If you are only going to use the email address for communicating with your date, you can add their names, such as JaneTimothy or Robmartha. In addition, sharing it will leave a bad impression on others.
Don't use meaningless or too short shortform:  Someone who has an email address like actrbrian, for an actor, or hmeconstructrjack, for a construction professional, is not going to take the time to remember it.Typos can also land your message in someone else's inbox.
Using a email name generator: Oftentimes, email name generators will confuse you with useless username combinations, meaningless words, and other items that will cause more harm than good.We tend to wrap our minds around just a few carelessly selected words (like cat, dog, flight, king, royal, etc.) and do not think any further to produce creative email names.In the long run, you'll be sorry for what you did. Therefore, you should avoid using email name generators (free or paid) as much as possible.
FAQs About Professional & Good Email Name Ideas 2023
Can an email address start with a number?
It is absolutely possible for an email address to begin with a number. It is also possible to include a number somewhere in the middle or at the end of your email address. Therefore, you should not add a phone number to your email address unless it is absolutely necessary.
What are some common email address or username mistakes to avoid?
You should avoid these mistakes when creating your email username: If you don't have to use numbers, don't To avoid misplacing emails, ensure your username is easy to pronounce.
What are some best kind email address ideas?
To create an email address that is kid-friendly and safe, follow these tips: 1) Don't make use of private information 2) Try rhyming it with their favorite food, character or toy: for example, barbiebobby (if she is a fan of Barbie).
How do I come up with a Gmail name?
Using your own name is the best tip. However, if that isn't an option, consider what you like or consider adding your profession. Additionally, you can use your hobbies as gmail names, for instance foodiemartha (if you love food).
What is a unique email address?
The term 'unique email address' refers to an email address that is used exclusively by you and isn't shared with anyone else.
What to do when your email address is taken?
Consider how you can create an email name that represents things unique to you (like Samantha3 if your lucky number is 3) or create a custom domain that matches the address exactly (like [email protected] if [email protected] is taken). Using this method, it is possible to come up with many ideas for personal domain email addresses.
Quick Links
Conclusion: Best Creative Email Name Ideas For Business & Common Names
You may have been inspired to create your own unique email address after reading our list of the best email names. If this guide did help you, kindly share it on your favorite social media platform.
What are some great tips and tricks you've found to work for naming your email accounts? Do you have any great ideas for email account names? If you would like to discuss email naming best practices, please comment below.