The world of online retail and wholesale trade is ever-growing and increasingly competitive.
The internet has opened up a vast array of options for buyers and sellers alike, with Alibaba being one of the most popular platforms out there.
But as competition continues to grow, so does the number of alternatives to Alibaba.
This article will discuss some of the best alternatives to Alibaba that offer similar services or features – from business-to-business (B2B) platforms to eCommerce marketplaces.
What is Alibaba?
Alibaba is a Chinese multinational conglomerate holding company specializing in e-commerce, retail, Internet, AI, and technology. payment services, shopping search engines, and data-centric cloud computing services.
Alibaba is one of the world's largest online and mobile commerce companies and operates a portfolio of international websites, including the flagship Alibaba.com.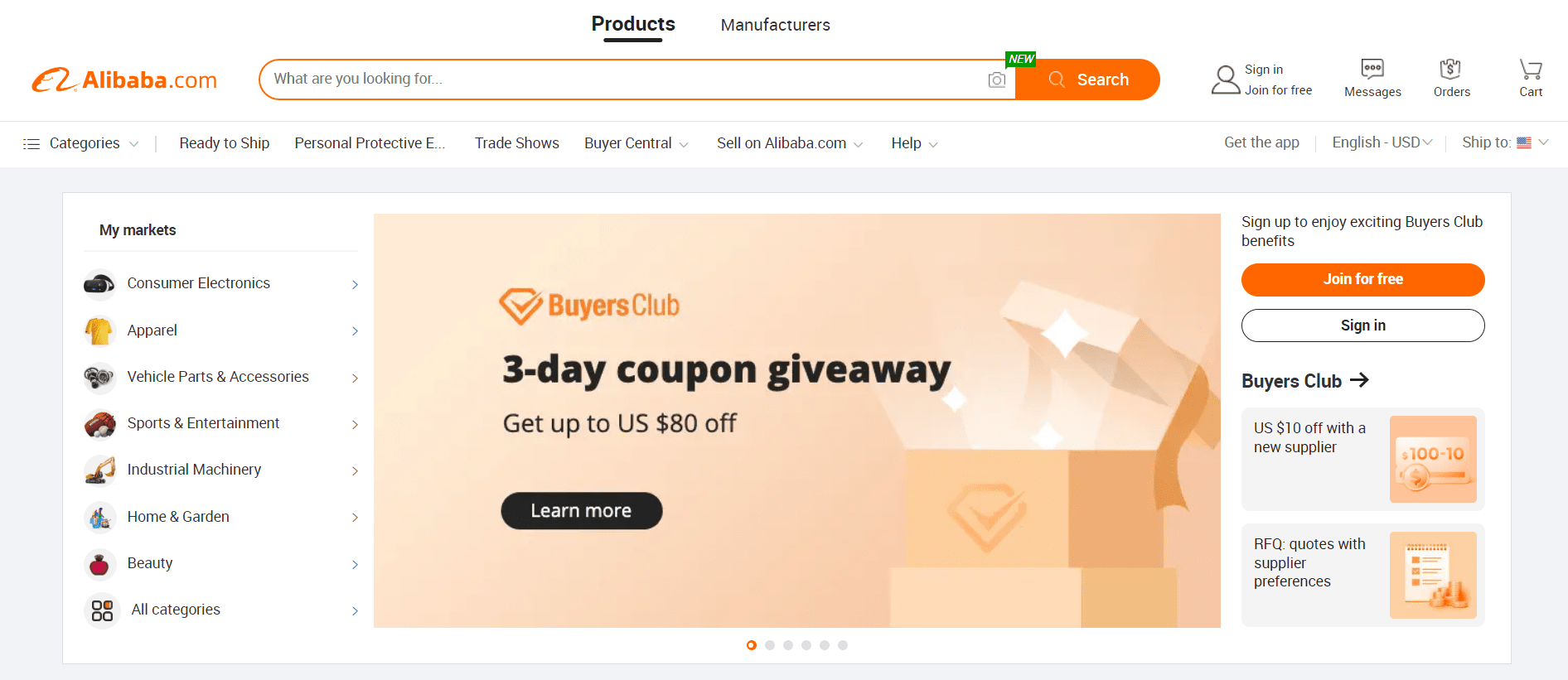 It is also the world's largest retailer as of April 2021. The company operates in over 200 countries and regions and has over half a billion active consumers globally.
Alibaba is also a major provider of wholesale products, including electronics, fashion, and home goods.
Alibaba also owns several other companies like AliExpress, Taobao, Tmall, Juhuasuan, 1688.com, and many more.
It's a one-stop shop for many businesses and individuals looking to purchase goods from China, as well as a platform for Chinese businesses to sell their products to customers around the world.
10 Best Alibaba Alternatives 2023
Here are some of the best Alibaba Alternatives we have mentioned.
Alibaba owns AliExpress, which is a B2C (business-to-consumer) website. Nevertheless, a lot of merchants continue to utilize this marketplace to find things for their companies.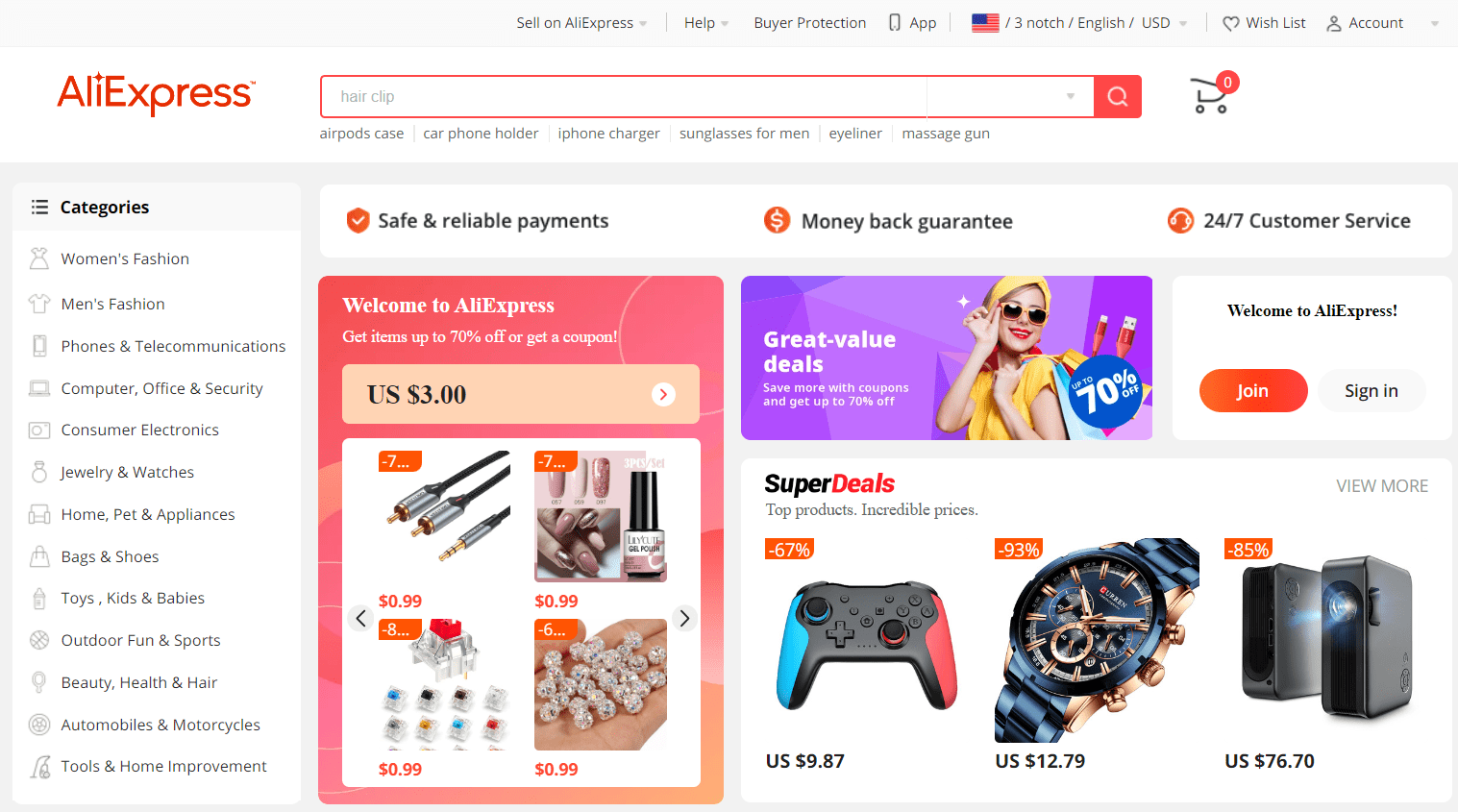 The main benefit of AliExpress is that there are no minimum order amounts, despite the fact that the price per item is often greater than on Alibaba.
This makes it ideal for beginning sellers who aren't prepared to invest in a large amount of inventory since you can purchase only a few or even one product at a time.
The HKTDC was founded in 1966 to aid in the development of commercial prospects for Hong Kong companies.
Additionally, a component of their website allows you to find items from Hong Kong vendors.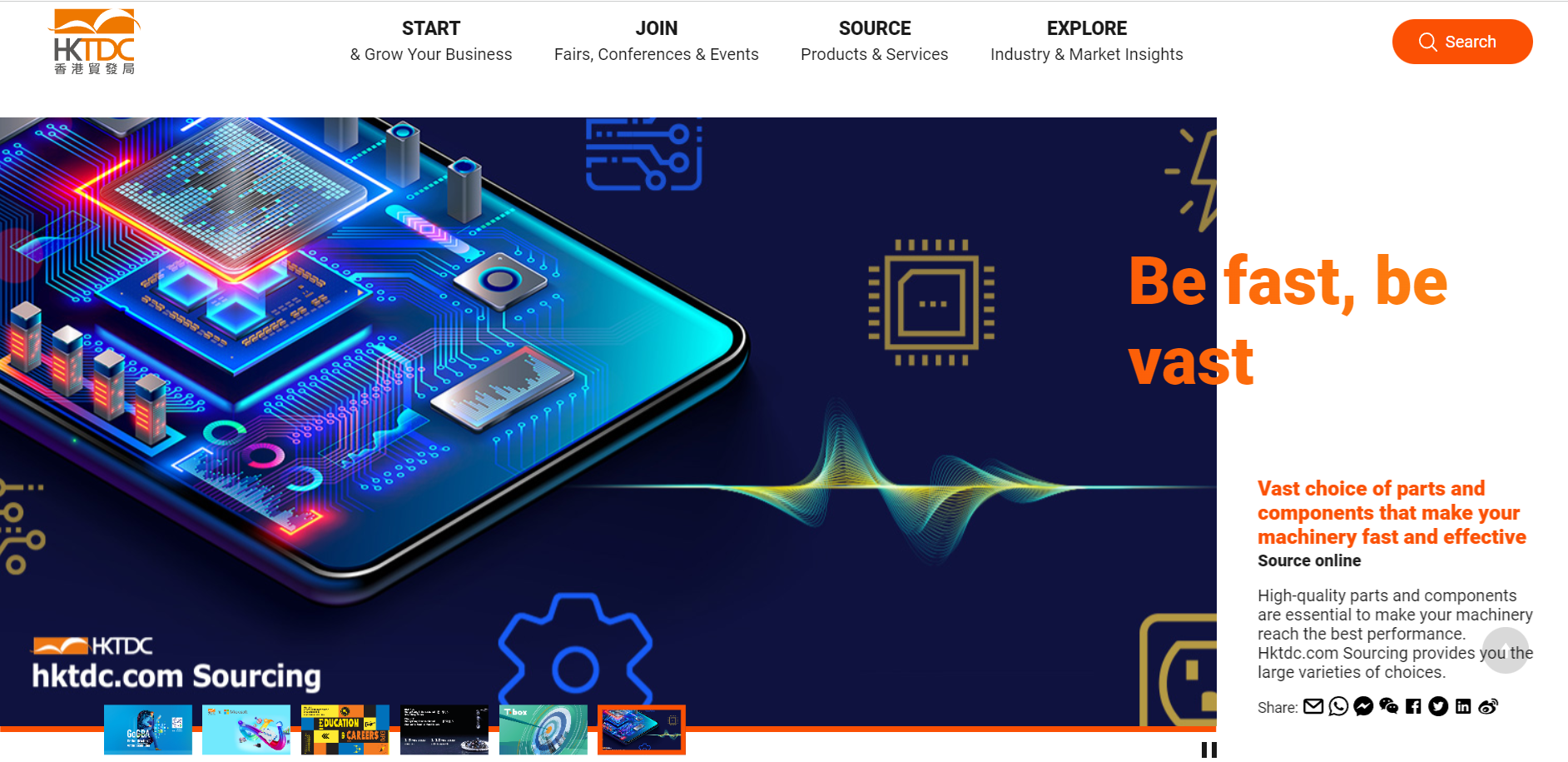 They provide a lot of tools that enlighten consumers about sourcing goods from China in order to assist customers. This makes it an excellent website for beginning vendors.
One of the most well-liked B2C retailers in China is JD. They feature a wholesale zone for companies even though a big amount of their website is geared toward consumers.
Here, you may purchase more items at a discount per unit. Although the main JD website is in Chinese, you can browse in English if you go to their worldwide site.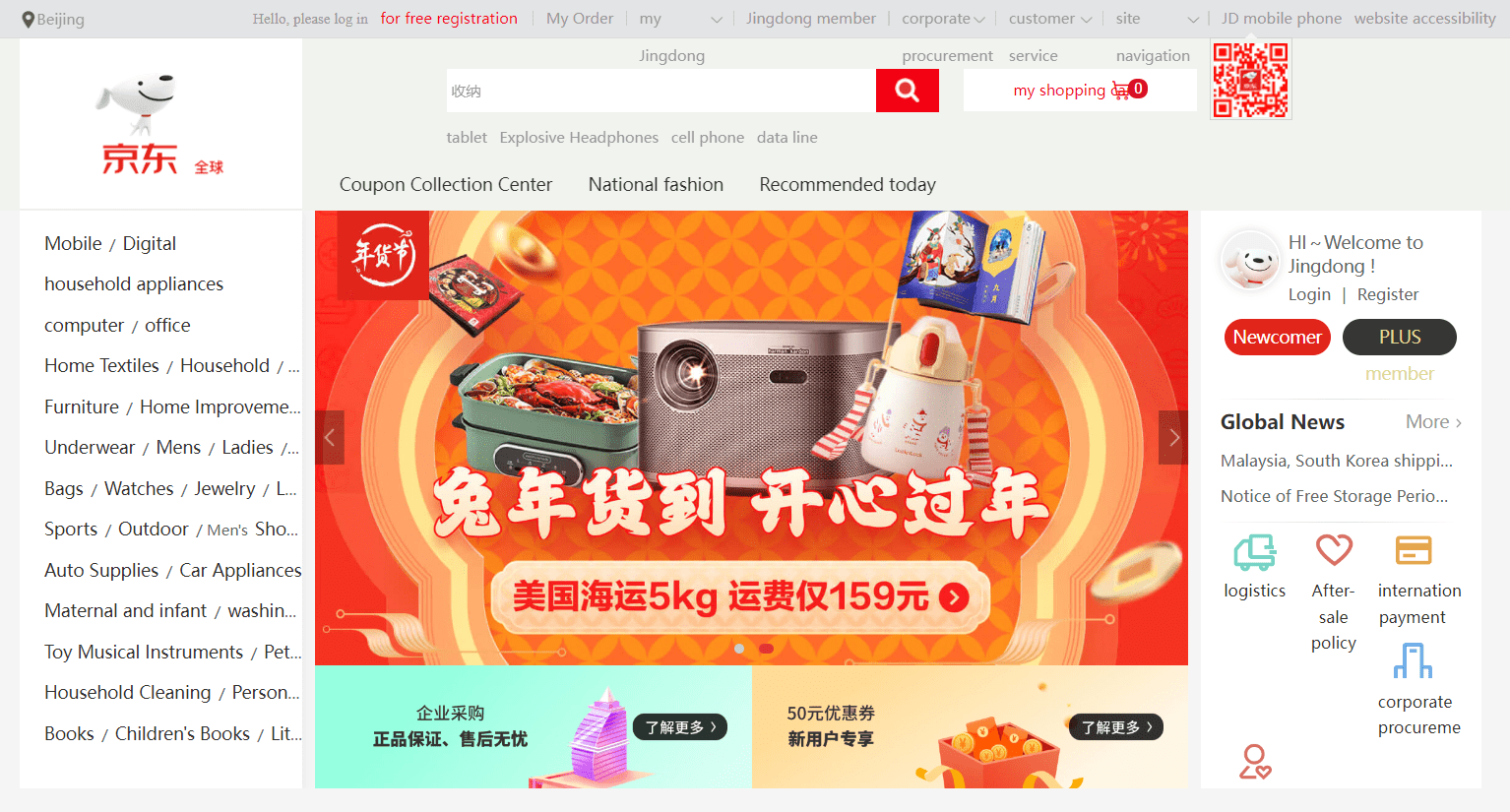 Additionally, quite noteworthy are their supplier list and product variety.
Another online market that Alibaba owns and runs is Taobao. It concentrates on consumer-to-consumer (C2C) sales, in contrast to the other websites on this list.
Taobao is often referred to as the Chinese equivalent of eBay. There are many distinctive merchants on this website that you won't discover on other marketplaces.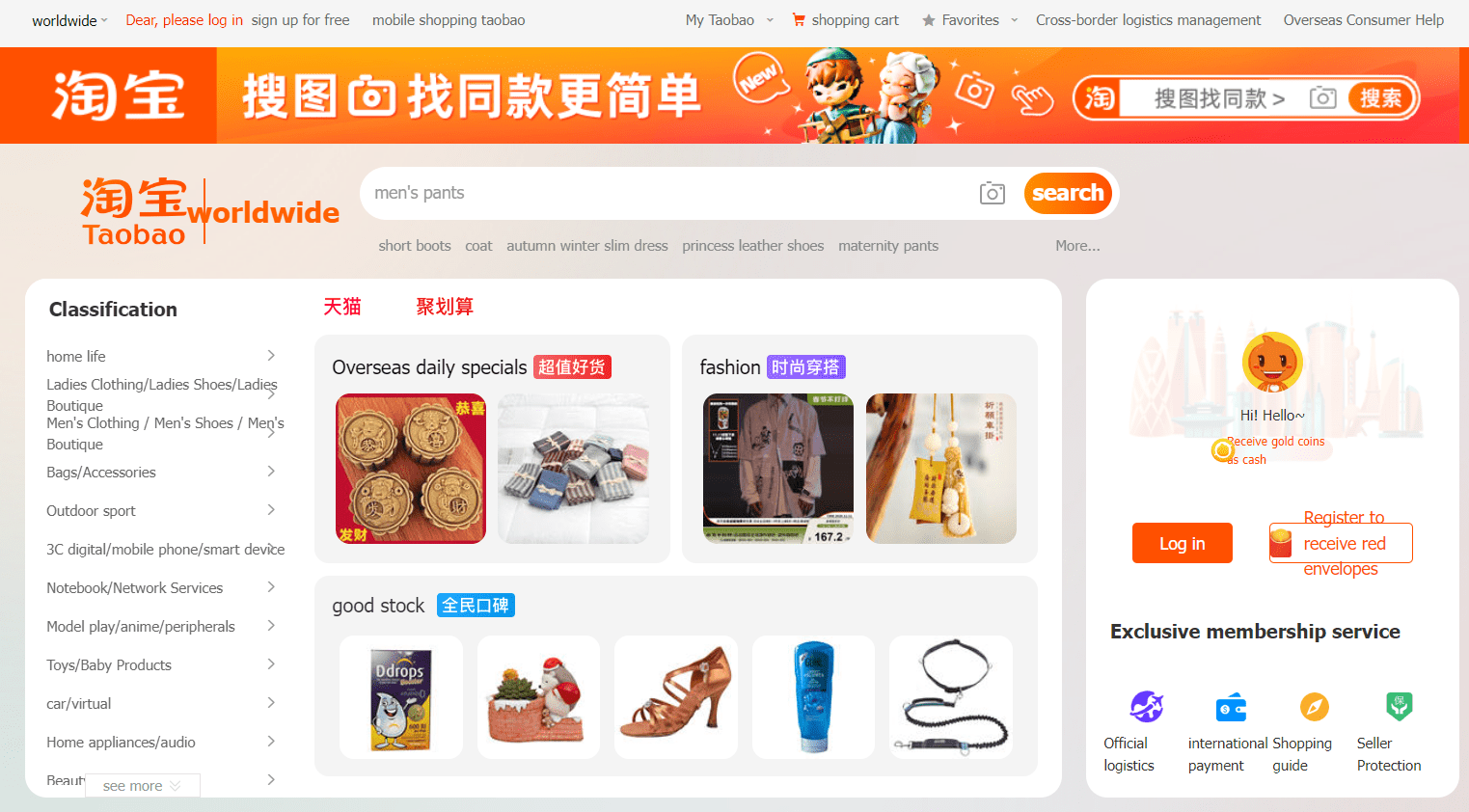 It's not necessarily the ideal location to get goods from, however. You may find it challenging to purchase in big numbers when working with smaller stores, and the cost per item will often be greater.
Made-in-China has 6.1 million suppliers, over 3600 product categories, and 11 languages of customer service.
It is reasonable to claim that you will find what you need regardless of what you're searching for or where you're from.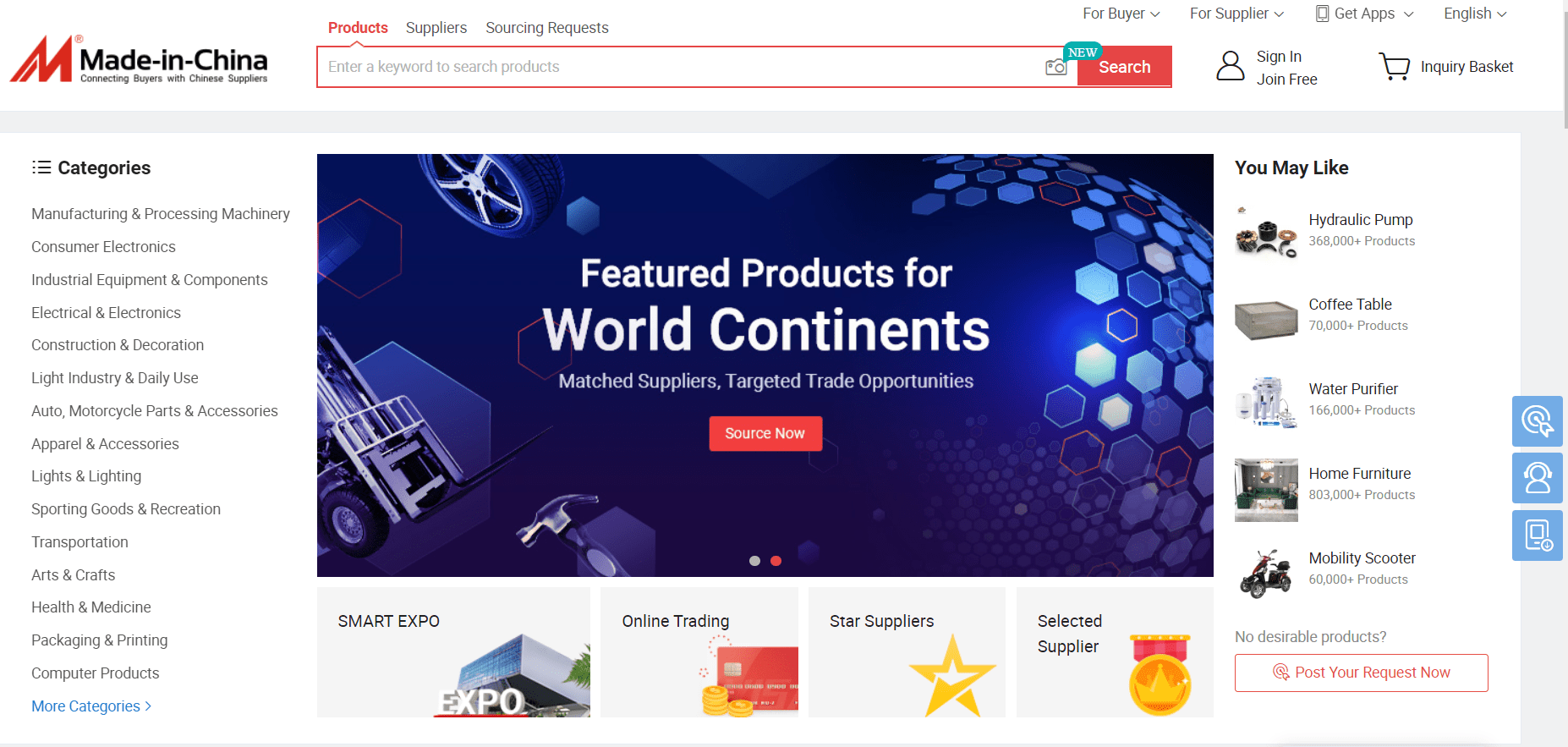 Each year, they also hold a number of trade exhibitions, so if you like traveling and would want to meet some suppliers in person, this may be a fantastic chance for you.
A Hong Kong-based internet marketplace is called Global Sources. The firm claims to work with 95 of the top 100 retailers worldwide.
The minimum order quantity at Global Sources may be greater since they cater to bigger enterprises.
Additionally, not all of their goods have prices listed, which might make it difficult to identify things that are within your price range.
Similar to the other B2B platforms on this list, TradeIndia is headquartered in India rather than China.
Many of the advantages of purchasing from India still apply, so it's worthwhile to look at what they have to offer.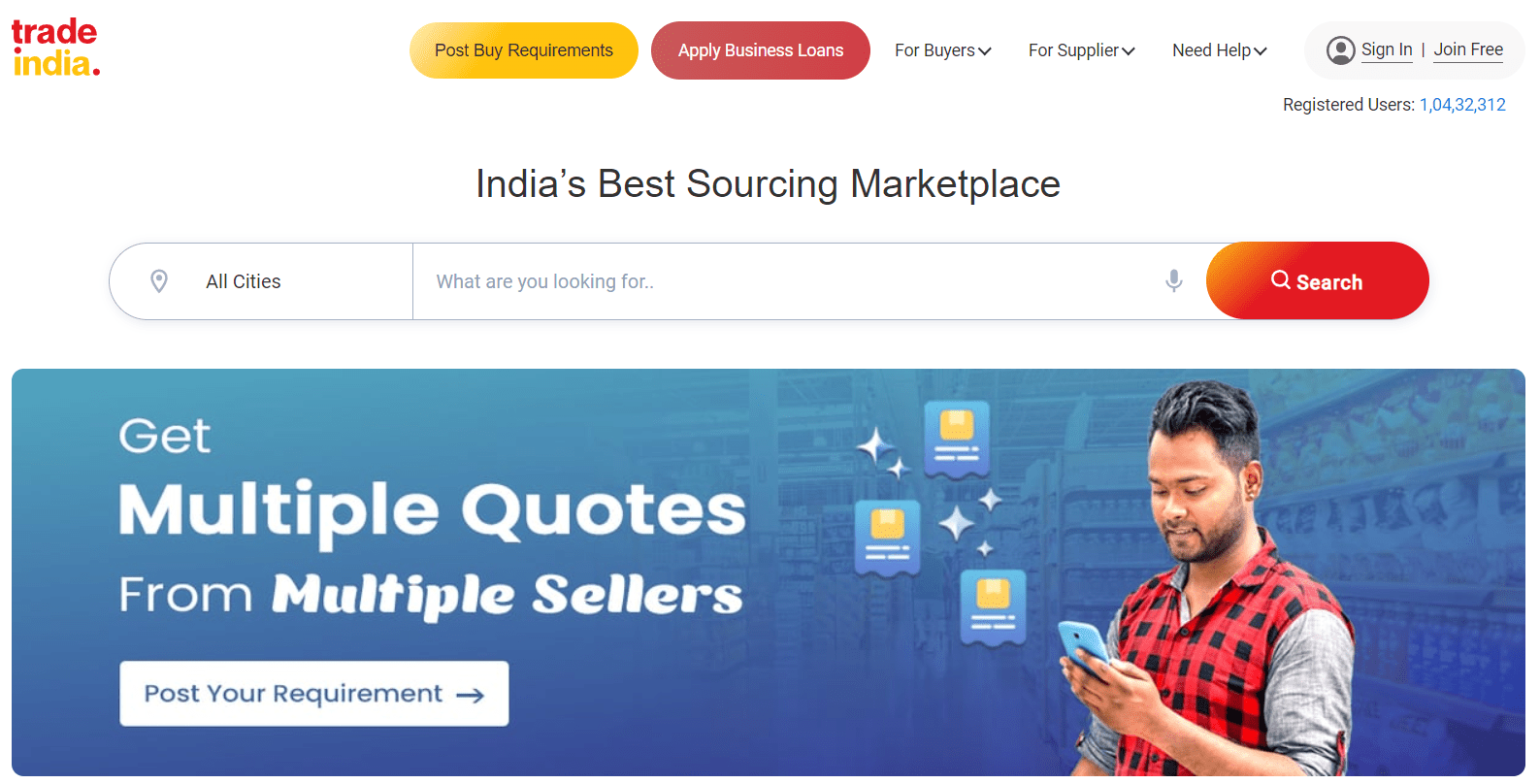 Their ability to provide company loans directly via their website is one helpful aspect. Additionally, connecting with suppliers is simple, thanks to their DialB2B service.
8. Chinabrands:
Chinabrands is a dropshipping network that links Chinese suppliers with eCommerce merchants.
The business also offers wholesale items, but its major emphasis is on dropshipping, which enables you to pass orders to a supplier who completes the orders on your behalf.
You don't have to acquire and keep your merchandise in advance when using this technique.
Perhaps the closest competitor to Alibaba is DHgate.
They provide a huge assortment of items, ranging from health and beauty to technology and sporting goods, and they serve both individuals and corporations.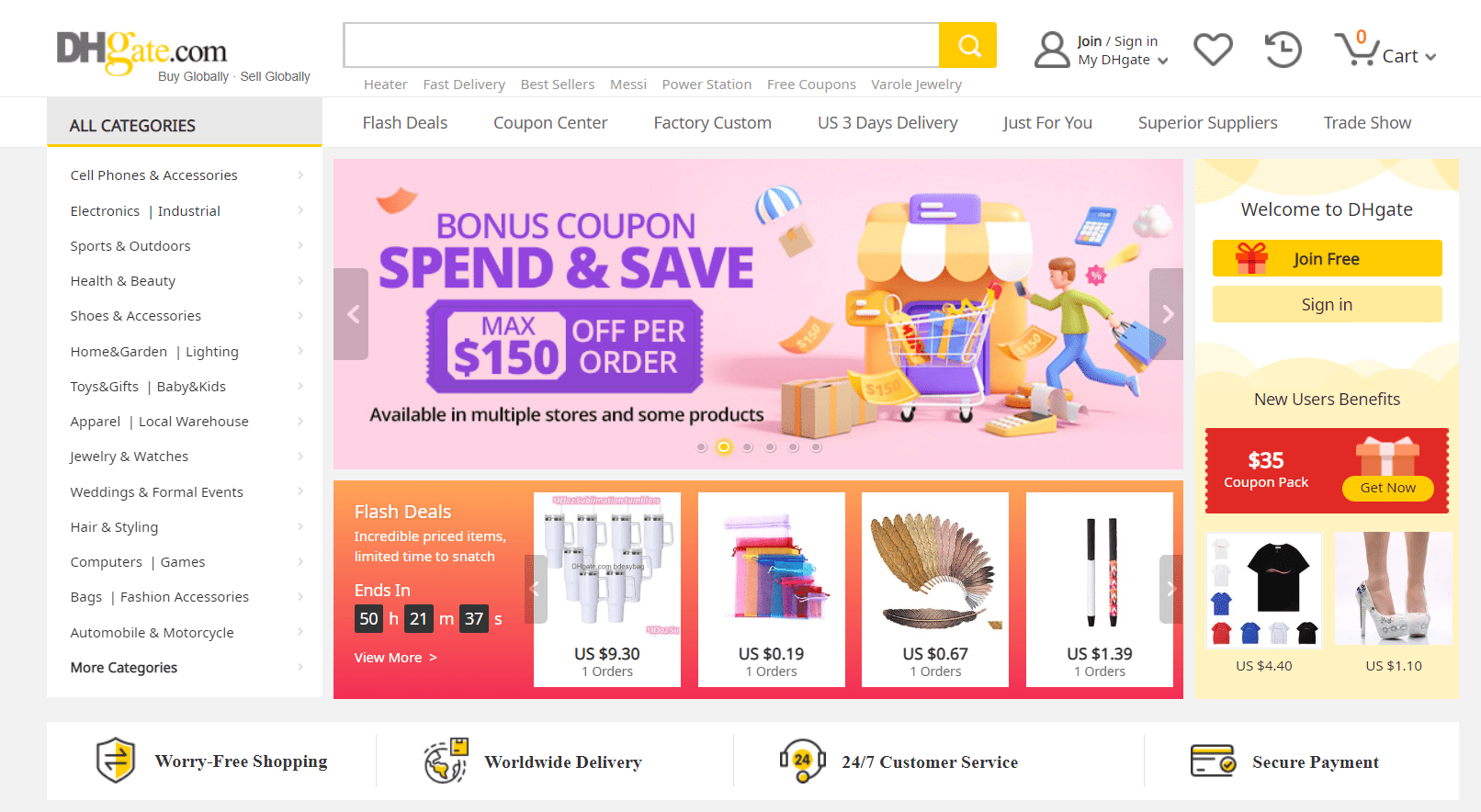 The Digital Trend Centers at DHgate are one feature that sets it unique (DTCs).
These are actual shops with locations throughout several nations that let customers see the merchandise up close. DTCs are present everywhere, including in the US, Australia, and Europe.
Alibaba is also the owner of 1688. Although it sells a variety of goods, its main priorities are fashion and beauty.
So this would be an excellent site to check out if you sell in one of those categories. The fact that everything in 1688 is in Chinese is its one drawback.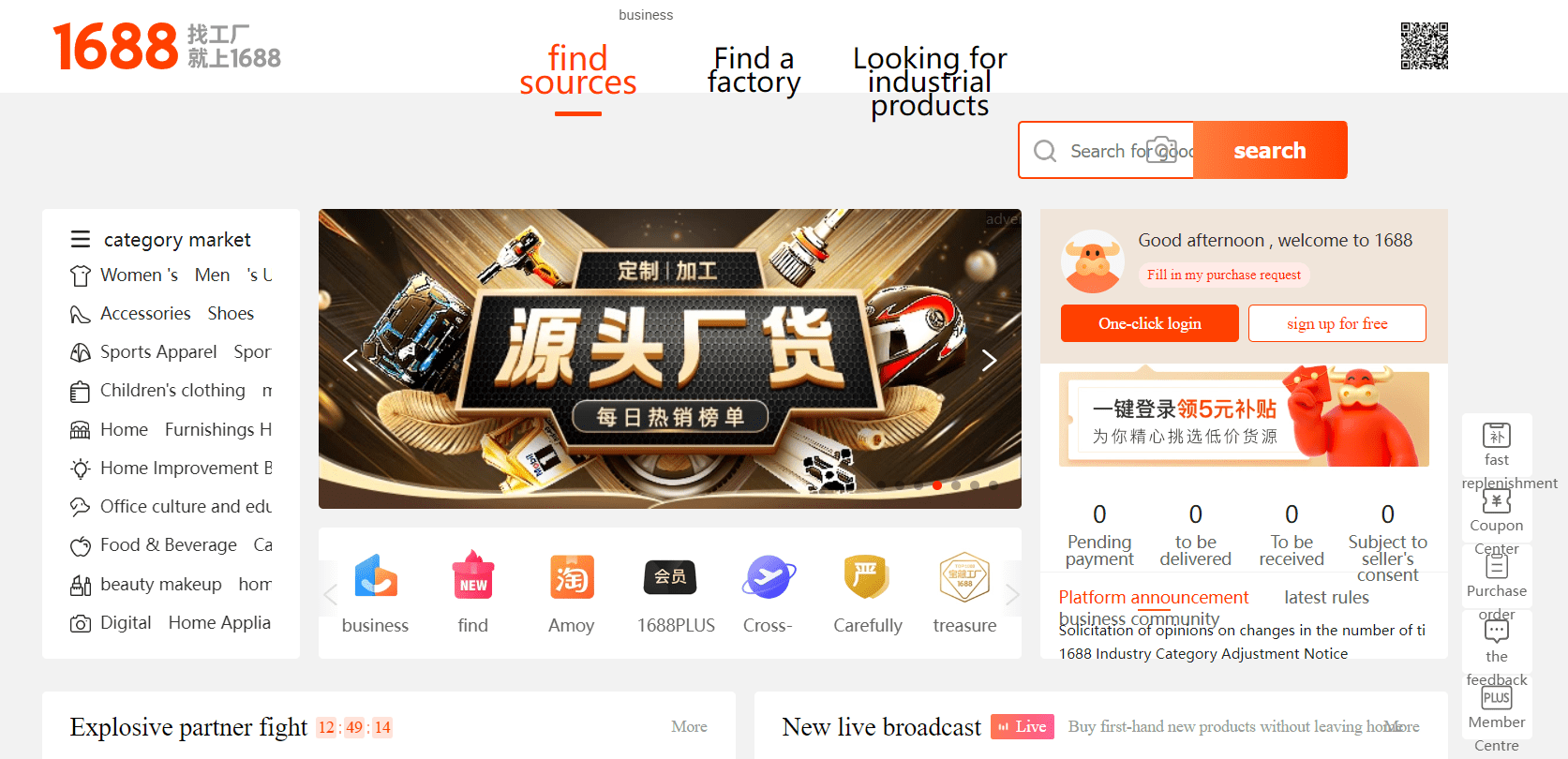 This is so because Alibaba targets foreign customers, while it is targeted towards Chinese consumers.
You can have Google translate the website for you, although the service isn't flawless, and some of the product descriptions could be confusing.
FAQs About Best Alibaba Alternatives
What is Alibaba?
Alibaba is a Chinese e-commerce company that provides business-to-business (B2B) services through its online retail and wholesale platforms. It has become one of the largest online marketplaces in the world and is especially popular for entrepreneurs who are looking to buy or sell products on a large scale.
Is Alibaba safe?
Generally speaking, yes. Alibaba has a set of trust standards in place to verify suppliers and safely guide buyers with their transactions. However, it's important that you always exercise caution when buying or selling online – no matter what platform you use.
Does Alibaba have an app?
Yes! The official Alibaba app is available on both the iOS App Store and Google Play Store. It's a great way to manage all your transactions on the go!
What are the advantages of using alternatives to Alibaba?
Alternatives to Alibaba offer many advantages, including access to a larger network of suppliers and customers, discounts on products and services, more effective customer service, and better overall support. Additionally, they may provide you with more specialized services such as regional distribution or custom product designs. It's worth considering all the options before deciding which platform is right for your business.
Quick Links:
Conclusion: Best Alibaba Alternatives 2023
In short, there are plenty of fantastic alternatives to Alibaba out there, each offering its own range of services and features tailored specifically for different types of businesses or customers.
I hope this article helped. Please let me know in the comment which one you chose and why.