In this post we are going to talk about best Clickbank alternatives, let's have a look.
In the last five years, affiliate marketing has been the most successful and profitable revenue generation strategy.
In which a brand pays a commission to an individual (an affiliate) based on sales generated through their referrals.
In a nutshell, as an affiliate (also known as a publisher), you use your skills as an online marketer to refer a product to your audience.
You earn a commission when someone in your target audience purchases a product or takes an action based on your recommendation.
Who are Affiliates?
An affiliate can be either an individual or a business. Affiliates are typically bloggers or other content creators.
They are people who help promote a product or service by writing blog posts, making videos, and engaging in other marketing activities.
When a visitor to an affiliate's website makes a purchase or fills out a lead form on the affiliate company's website, the affiliate is compensated.
They typically work in industries that are similar to or closely related to the company whose products they are promoting.
What are Affiliate Networks?
Affiliate networks act as a go-between for businesses and their affiliates. They manage the relationship and act as a check and balance.
These networks monitor, report on, and manage payments made to affiliates.
When you join an affiliate network, you usually gain access to all of the affiliate companies that are managed by the network.
ClickBank, Commission Junction, and ShareASale are three popular affiliate networks. These three networks work with a wide range of brands, or advertisers as they are also known.
10 Best Clickbank Alternatives in 2023
If ClickBank isn't meeting your needs, you might feel like you're out of options. Clickbank is one of the largest affiliate programs for beginners.
What other networks can even compete? The good news is that there are numerous ClickBank alternatives available.
By investigating your options, you may be able to find better deals and multiply your current income.
This guide will introduce you to some of the best Clickbank alternatives. You'll learn everything you need to know about each one, including what they offer, how they pay, and how they compare overall.
Finally, you'll get our recommendation for the best Clickbank alternative for affiliates. Among the best alternatives are:
JVZoo Affiliate Program

Rakuten Marketing

CJ Affiliate

Amazon Associates

ShareASale 

Mindvalley

Market Health

eBay Partner Network

GlobalWide Media

PeerFly
So, Let's Get Started!
JVZoo Affiliate Program
JVZoo affiliate program is a large network with over 800,000 active affiliates.
They specialize in digital information products, and the offers you see may resemble those from ClickBank. It is a network of affiliates and vendors.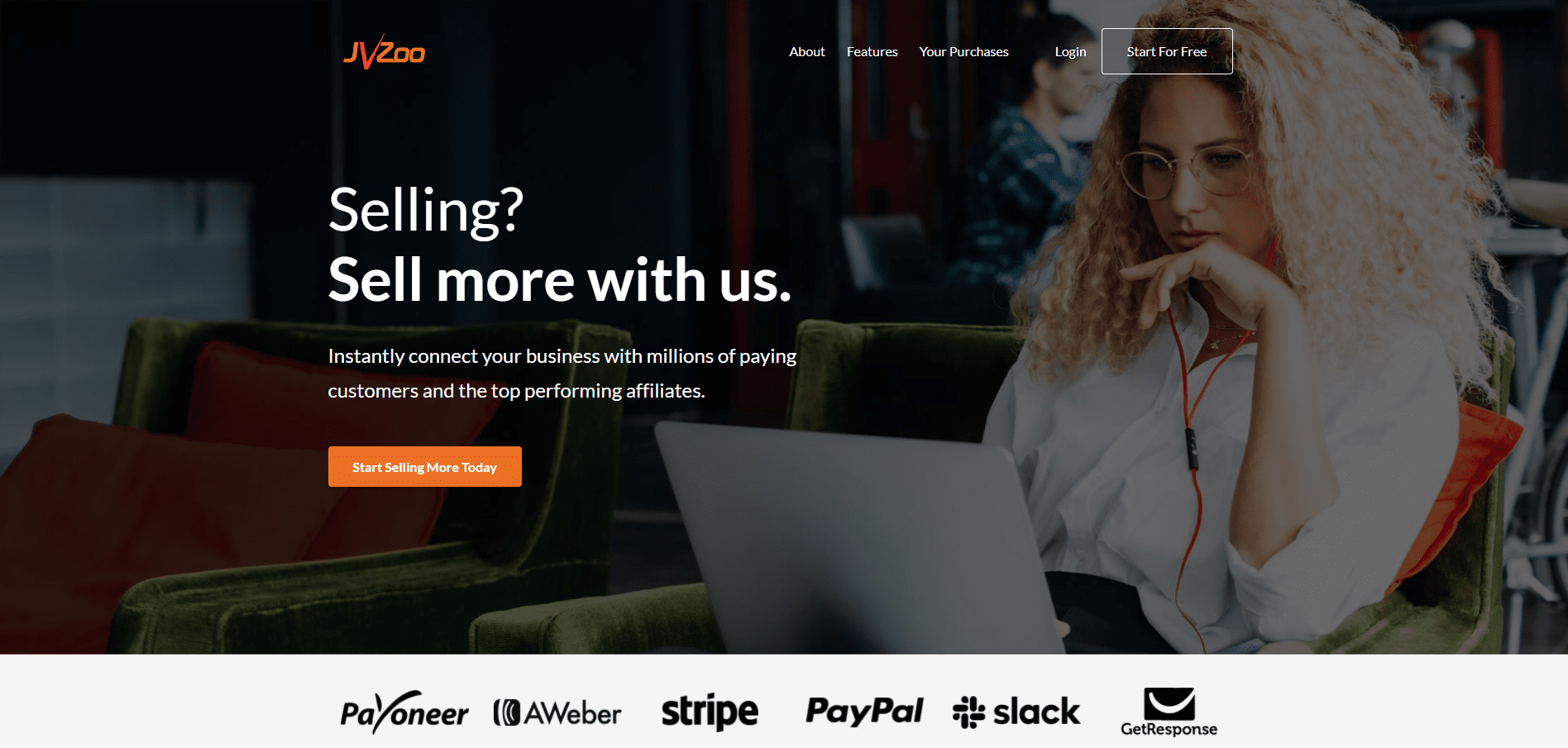 Its role is to facilitate relationships between each affiliate and vendor with as little interference from above as possible. As a result, vendors have a lot of leeway in designing their offers and selecting their affiliate partners.
If you have experience working with digital product offers at ClickBank, you will be able to apply it if you choose this network. The offers may apply to existing content on any website you've used for CB offers.
This network has a unique payment option that allows you to receive commission payouts instantly. This feature is only available if the vendor activates it, so it only applies to certain affiliate offers.
What makes JVZoo better than Clickbank?
JVZoo affiliates will experience similar feelings as Clickbank affiliates who make the switch.
It sells similar products, so your experience at CB will help you get a head start here. If you prefer to sell digital products, it could be the solution you're looking for.
This network is also known for being welcoming to newcomers. When compared to some of the other Clickbank alternatives on this list, it's not difficult to get accepted here.
When you are, there is a wealth of support materials available to help you get started on this network.
Rakuten Marketing
Rakuten Marketing is one of several affiliate networks we'll discuss that specialize in physical product offers such as high fashion, jewelry, and accessories.
The emphasis on physical goods does not imply that there are only a few options. More than 1,000 advertisers selling a wide range of products have joined this affiliate program.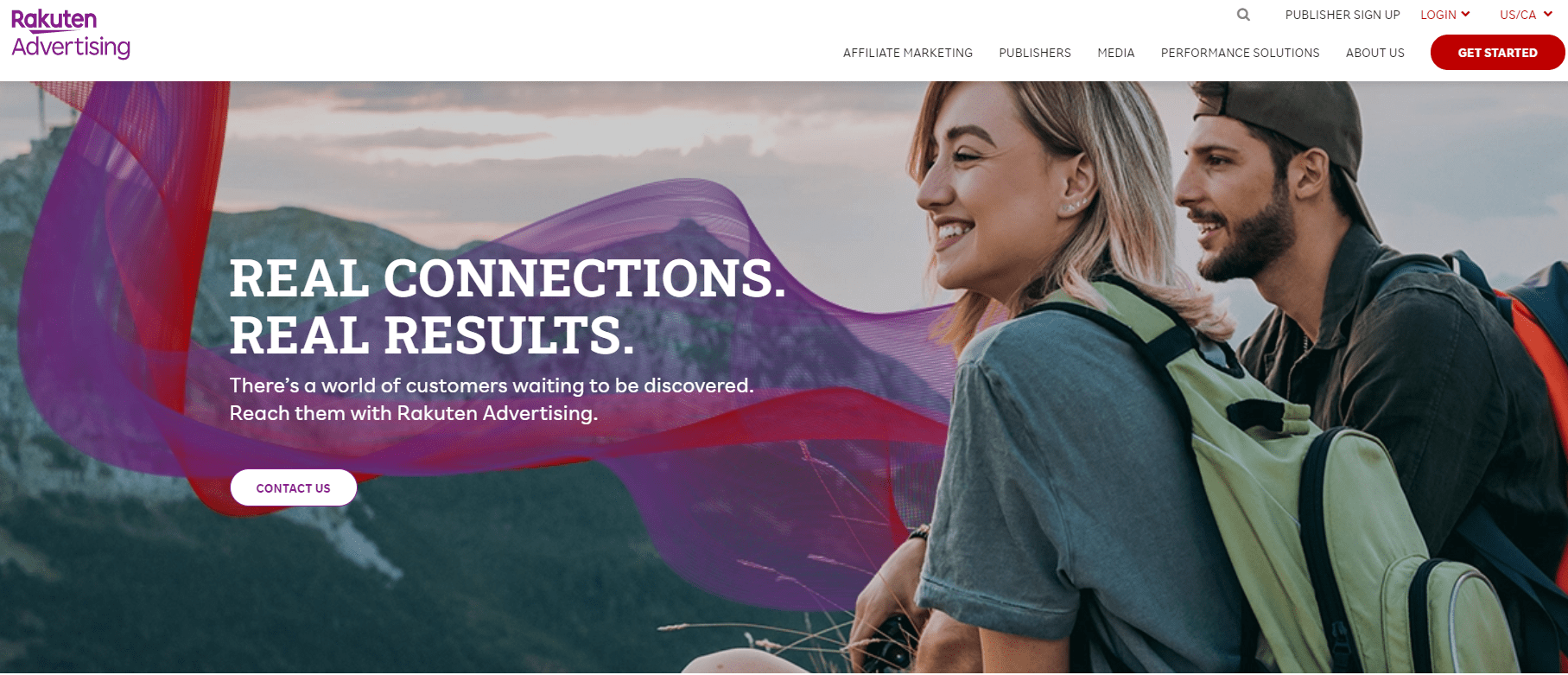 This affiliate marketing network only deals with physical goods and offers commissions on direct sales. If you want to be able to choose between information and physical products on one network, you might prefer another.
It is more difficult to become an affiliate for this network than for others. To attract the attention of advertisers, you'll need a well-trafficked website.
It takes more time and requires more information. Once you've successfully joined, you'll need to apply separately for each affiliate offer.
Rakuten has collaborated with a number of well-known organizations and brands, including Papa Johns, Ray-Ban, Vans, and the American Heart Association.
What makes Rakuten better than Clickbank?
Choose Rakuten as your new affiliate program if you want to start promoting physical products and are confident that your current website and traffic will get you through the application process.
Newer publishers with little traffic may have difficulty getting approved.
 CJ Affiliate
CJ Affiliate is one of the oldest affiliate networks still in operation. It has a global presence and operates affiliate programs for software, retail, and other products.
Despite its age, it still has a large following of supporters who regard it as a viable ClickBank alternative.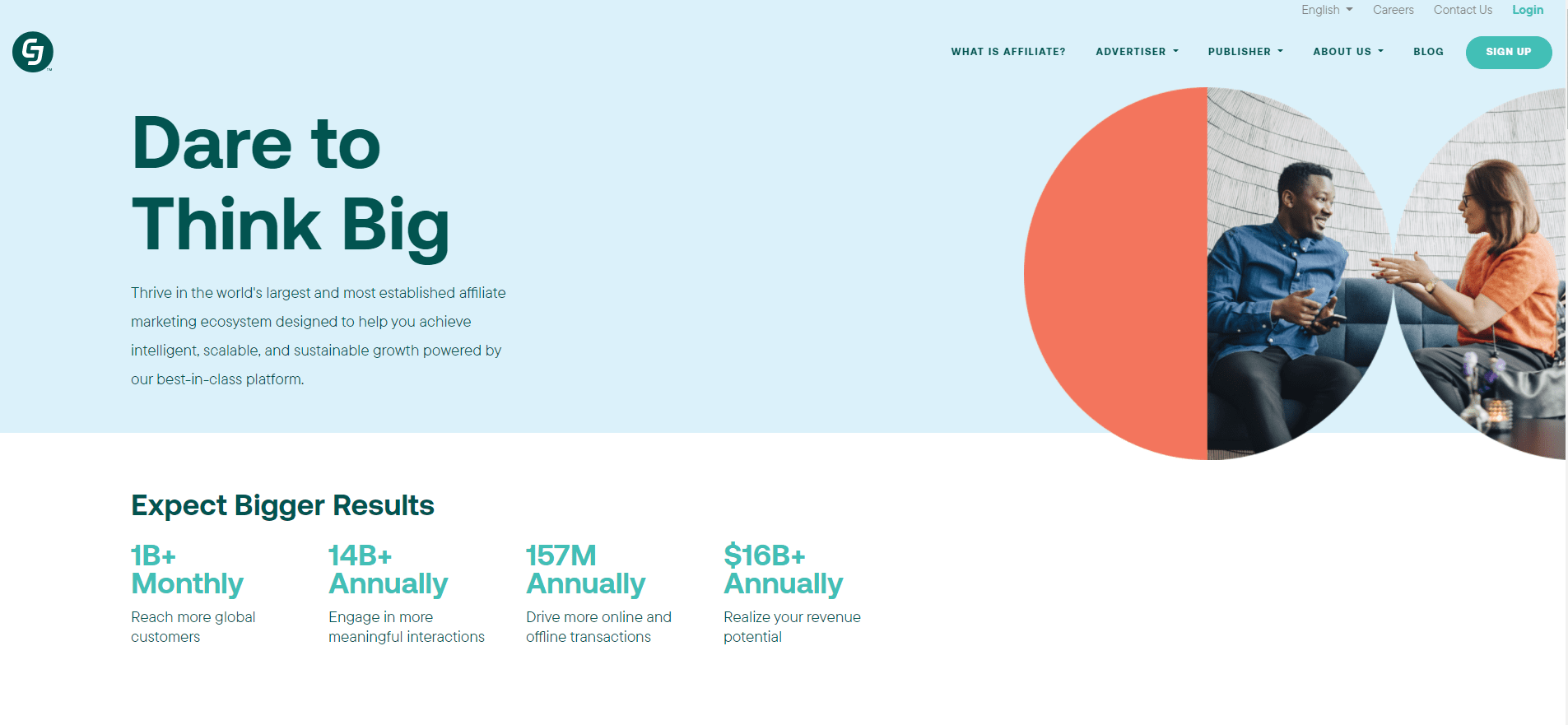 Its affiliate marketing program is still very large, and you should not run out of offers, even those with high commission rates, anytime soon.
It does not, however, have as many products or offers as CB. It does, however, have offers from more exclusive brands as a tradeoff.
CJ, like Rakuten, requires that you apply for each offer. Even if you've already been accepted onto the network, this step is required. If you're not used to it, this can be a frustrating obstacle.
Many major brands, including technology companies like Apple and Verizon, as well as retailers like Home Depot, Barnes & Noble, and Lowes, have programs here.
It has a global reach, similar to Clickbank.
What makes CJ Affiliate better than Clickbank?
The reason for choosing CJ remains the same as it has for many years: access to major brands.
This older affiliate marketing network maintains strong relationships with premium brands that do not post their offers elsewhere.
Many experienced affiliate marketers come here to sort through fewer spam offers. CJ has offers for thousands of products in a variety of categories. As a result, it may be the best affiliate alternative for some
Amazon Associates
Amazon Associates is a great place to start because it is one of the most well-known affiliate programs.
They have millions of products to choose from, so you're sure to find something that suits your needs.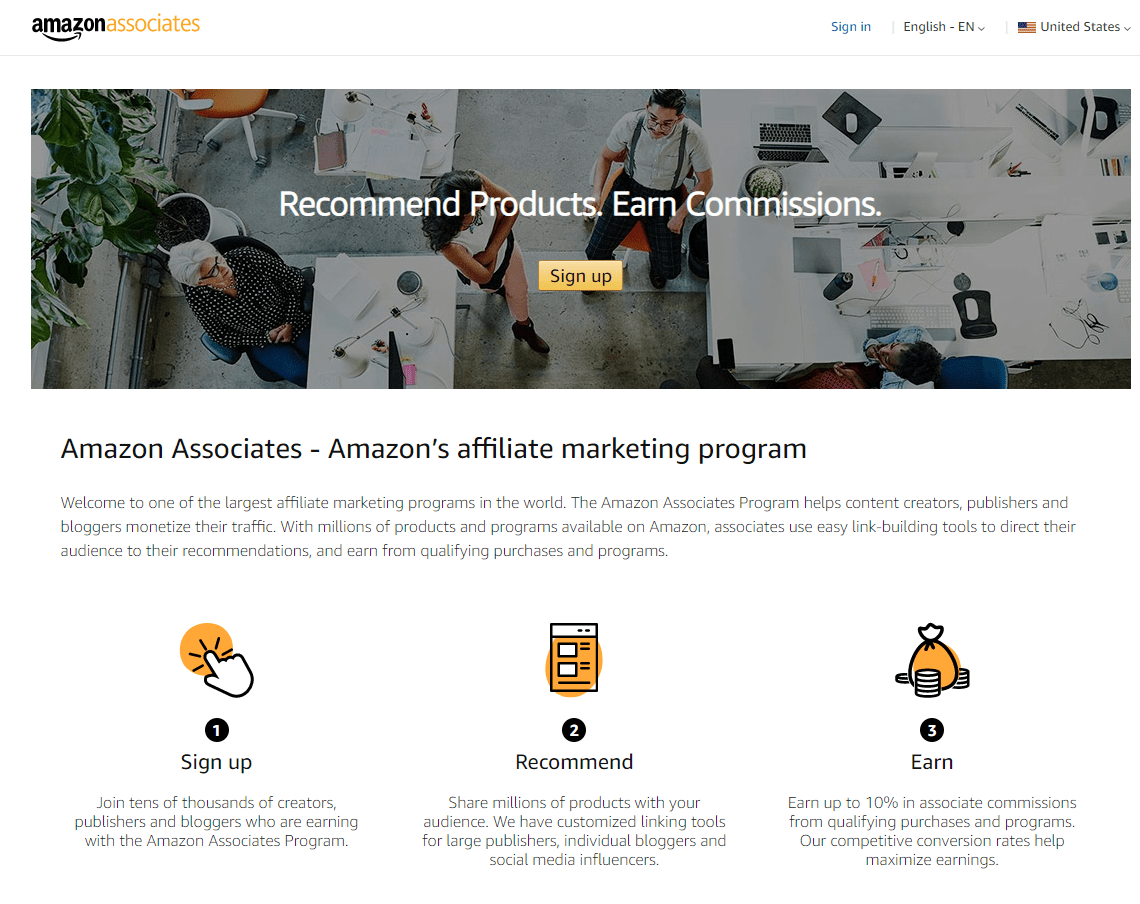 In fact, as long as you're an official affiliate through their program, you can promote almost anything.
Amazon has a tiered commission structure that ranges from 1% to 10% per sale. The structure is based on product categories, with the highest commissions going to Luxury Beauty, Luxury Stores Beauty, and Amazon Coins.
What makes Amazon Associates better than Clickbank?
The most pressing issue confronting ClickBank right now – and possibly the reason you're here – is their inability to maintain credibility. That is not due to the way the company is run.
However, it is because of the products that they allow to exist on their network. This is not a problem for Amazon because they are well-known, trusted, and even loved by their customers.
There's also the huge advantage of Amazon having an incredible number of products in stock at any given time. With something to suit the majority of niches.
Another advantage is that Amazon's affiliate program has a low entry barrier. So you don't have to be a seasoned affiliate with a full-time income to apply.
ShareASale 
ShareASale is another site that functions similarly to ClickBank. Affiliates can promote thousands of products, brands, and even other websites through this website.
The payout rates are also excellent, and the site is well-known for its dependability.

They have a massive network that represents well-known brands such as Reebok, Sally Beauty, and Etsy. Again, commission varies depending on the program, which is primarily focused on physical product offers.
It has been listed as the largest in the world in some places, though some non-network competitors (such as Amazon) do more affiliate business.
Despite its size, it can be more selective than ClickBank.
It covers a wide range of niches as a large affiliate network, including home and garden products, fashion, green appliances, and business equipment. Because of the size, you'll have a plethora of options to choose from.
What makes ShareASale better than Clickbank?
If you want to start focusing on physical product offers, ShareASale is a good option. This network has so many affiliates offers to choose from that many people think of it as a good Amazon alternative.
Also, Read:
Mindvalley
Mindvalley is a platform for online learning.
It's not as large as Udemy, but with 12 million students from 80 countries, it's no slouch in this market.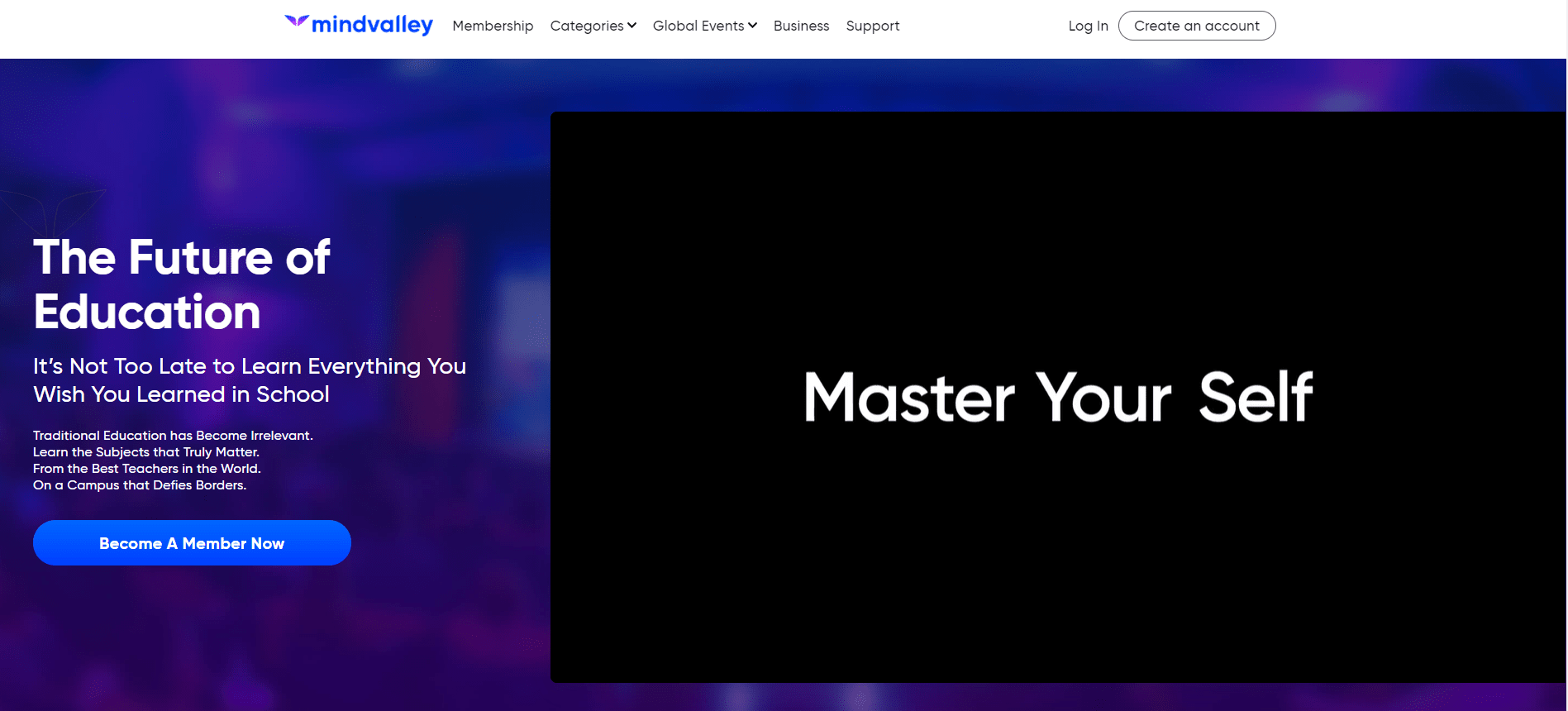 Unlike Udemy, which offers courses in a variety of subjects ranging from web design and development to content creation, Mindvalley only provides personal growth programs.
Mindvalley courses are not inexpensive, with an average price of $300.
While the price is higher than that of many other platforms, the value is unparalleled.
The Mindvalley affiliate program does not accept everyone, but if accepted, you will gain access to features such as:
Commission rate: 30%

Cookie period: 30 days

Mindvalley spent money on sponsored retargeting campaigns.

A "Tribe Success Manager" dedicated to converting your leads into paying customers.

A specific affiliate manager

Creatives that are professionally designed
What makes Affiliate.com better than Clickbank?
If you want to work with an affiliate network that only accepts high-performing affiliate marketers, go with affiliate.com.
This exclusivity does not necessarily make this network more profitable than CB, but it does mean you'll spend less time sifting through uninteresting offers.
Market Health
Market Health is a well-known affiliate marketing company that specializes in the health/beauty industry.
Among our ClickBank alternatives, it is likely to provide a significantly different experience.

While it focuses on a specific niche, it still has a large number of products to promote. Some of these health products are manufactured directly by the network's management company.
Market health, as a network focused on healthy foods, emphasizes physical product offers. Vitamins and supplements, powders, and creams are examples of products that are shipped directly to the consumer.
Because they are a smaller affiliate network, they tend to keep closer ties with effective partners. Good publishers with a strong website can easily negotiate higher rates here than on some larger networks.
What makes Market Health better than Clickbank?
Choose this Clickbank alternative if you value personal attention from your network the most. This is one of only a few affiliate networks that sells a product that they manufacture.
This enables them to provide the assistance you require to work in health food niches (for example, access to ingredient lists or lab results).
Reviewers appear to agree that they work hard to ensure that their members are taken care of. As a result, if you want to start working in beauty or health, this could be one of the best affiliate networks to join.
eBay Partner Network
The eBay Partner Network, like Amazon, is a massive retail-focused affiliate network, but eBay operates on a different model.
Rather than paying you per sale, as Amazon does, eBay pays for traffic to the results. This could be a better or worse deal depending on the product.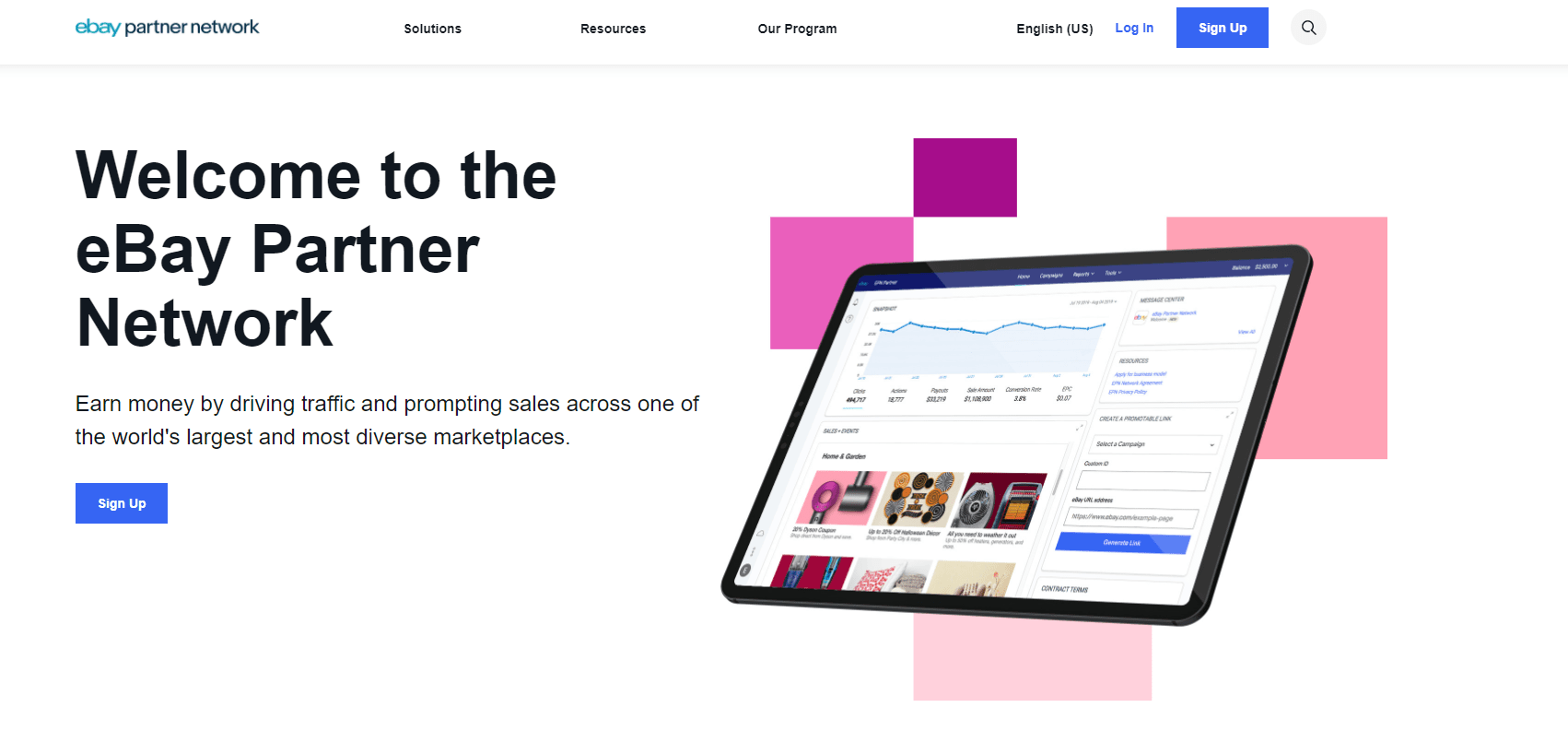 eBay has higher traffic requirements for its affiliates than most programs due to the emphasis on CPC. The rest isn't too difficult as long as your website receives traffic.
Some buyers may abandon their purchase if they click on your link but do not trust the website they land on. eBay is a well-known website where millions of people already have accounts.
What makes eBay Partner Network better than Clickbank?
If you want to sell physical goods for CPC commissions, join the eBay partner network. It is difficult to run out of products to promote, and some offer impressively high commission rates to affiliates.
Expect a slightly more difficult application process. You'll need a website that has traffic and is ready to promote products.
GlobalWide Media
GlobalWide, like the previous network we discussed, is a CPA network. This one generates some high-end offers from destination booking and service signups.
Affiliate offers are available from brands such as Hotels.com, Groupon, and MindSpark.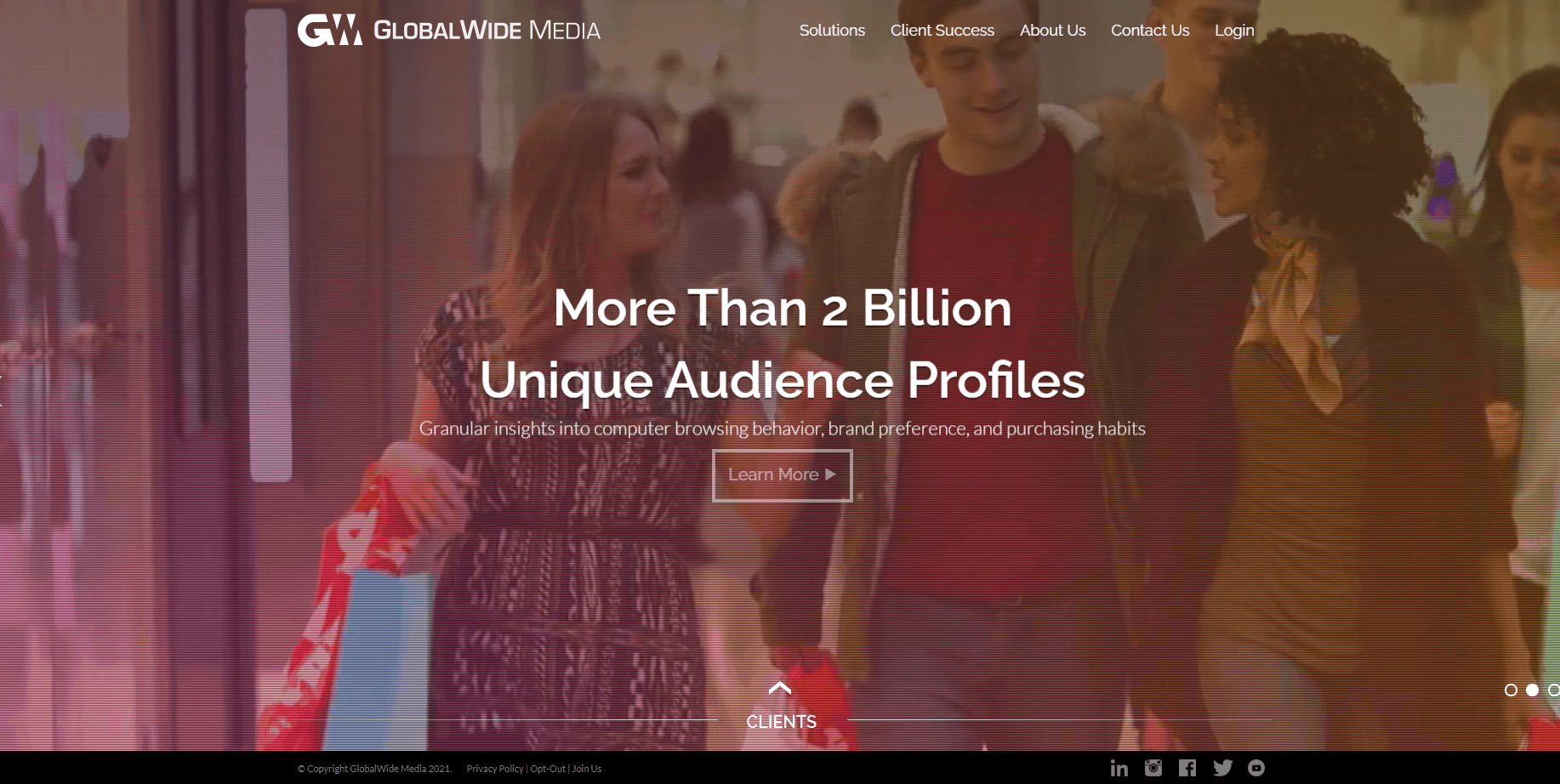 GlobalWide is one of the few networks that still has dedicated account managers.
If you are accepted into the network, you will have someone to contact if you have questions or need advice about your affiliate campaigns.
This network is difficult to join, and those who do are closely monitored. Fraud investigations can begin quickly and keep you from accessing affiliate or advertiser accounts until they are completed.
What makes GlobalWide Media better than Clickbank?
Choose GlobalWide if you want to work with a reputable network that focuses on CPA offers. Acceptance as an affiliate is difficult, but this is due to the large brands and reputation for good offers.
PeerFly 
PeerFly is a CPA affiliate network that takes pride in well-curated offers and a robust user platform.
After being accepted, you will be able to promote products in a variety of niches, including fashion, health, and eCommerce. There are also some business-to-business deals.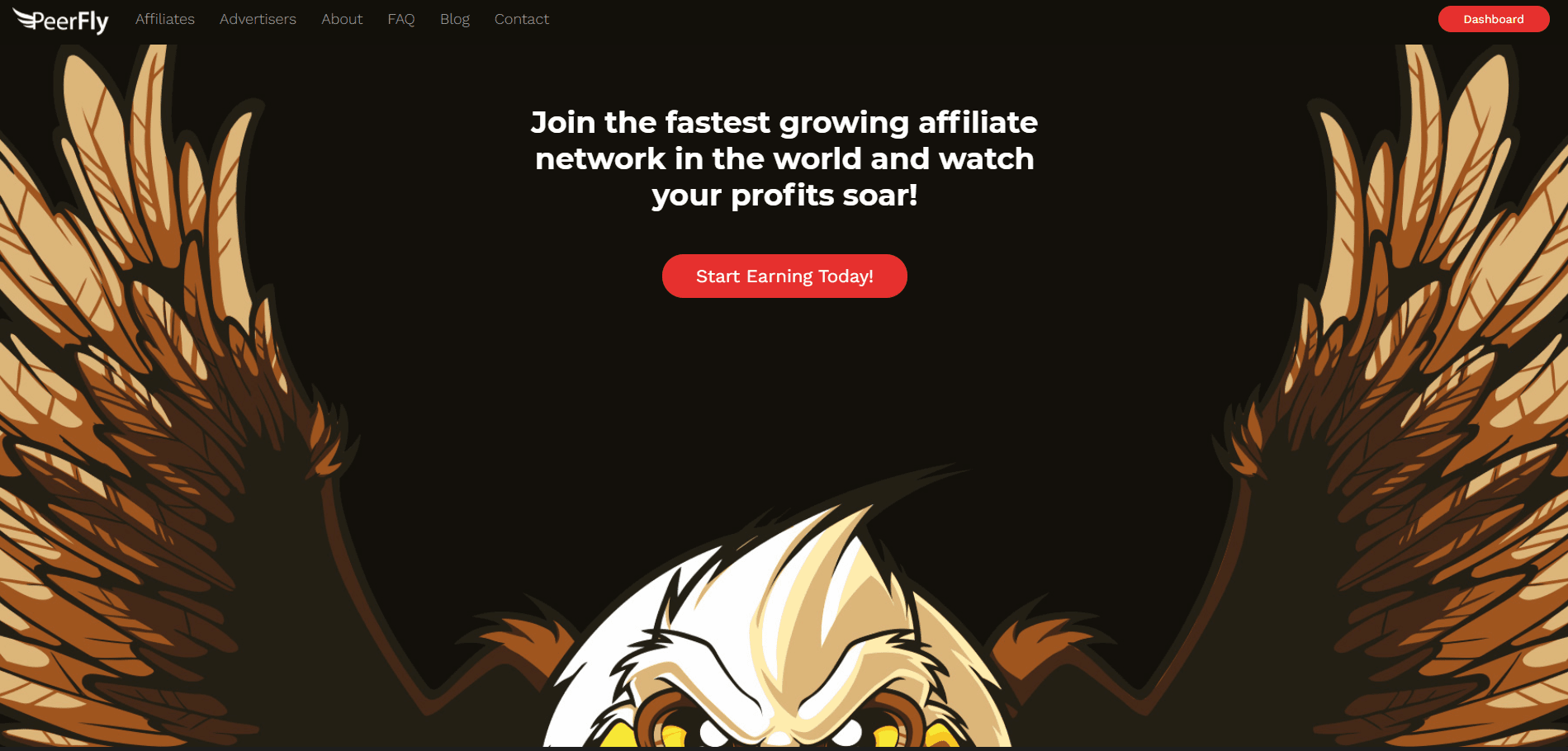 While the majority of offers are CPA, there are numerous other types of affiliate offers and commission structures available on the network.
You can work on CPS offers or strike a revenue-sharing agreement with some advertisers.
While PeerFly does not have as many affiliates offers to choose from, it does have a large number of non-digital product offers.
In reviews, many PeerFly users praised the platform. PeerFly created it in-house and it continues to impress users with its simple navigation and features.
What makes PeerFly better than Clickbank?
Choose PeerFly if you want to start promoting CPA offers (but still have the freedom to try others on the same platform) and primarily focus on lead generation.
These types of affiliate offers will be much easier to find on PeerFly.
This network takes its rules seriously and is picky about advertisers, publishers, and individual offers. Being a new affiliate here can be difficult, but if you're experienced, you'll have fewer low-quality offers to sort through.
Types of Commissions?
Commissions are typically paid out on a monthly basis. However, this varies depending on the affiliate program's terms.
Affiliate marketers can be compensated in a variety of ways, such as monetary commission, credit commission, and discount commission.
1. Monetary Commission
The most common and popular method of compensation for affiliates is monetary commission.
When an affiliate makes a sale and earns a commission, the company pays them in cash. PayPal, Stripe, Venmo, and Skrill are examples of popular online payment processing systems.
2. Credit Commission
Some affiliate programs also allow affiliates to use their affiliate earnings as credit toward the products or services of the online business. For example, if a publisher has a subscription to a stock photo site, their affiliate earnings may be applied as a credit toward the renewal of the subscription.
Some affiliates prefer this type of payment because it allows them to save money on subscriptions and business expenses.
3. Discount Commission
Some programs provide discounts to affiliates who generate a sufficient number of referrals. Retail and health-related affiliate programs are particularly fond of this type of payment.
After a certain number of sales and conversions, the publisher's discounts may increase, giving them more purchasing power on products they want from companies they know.
Quick Links:
Conclusion : Which Clickbank Alternative do we recommend in 2023 ? 
The JVZoo affiliate program will allow you to sell the same types of offers, but with some added benefits.
You'll benefit from a more user-friendly platform, and commissions are paid instantly when buyers use PayPal at checkout.
If you'd rather not sell digital products, many of the other Clickbank alternatives we discussed will suffice, though any website you've used for ClickBank may need to be updated for different types of offers.