Traveling means freedom to me.
I would like to offer my standing ovation to travel bloggers. In my experience as a digital nomad, blogging while on the road is very difficult. Additionally, I know that monetizing a travel blog is even harder.
Most travel bloggers get sponsored trips (covered expenses) when they begin blogging, but not everyone is so fortunate.
There are a number of monetization methods that can be used to generate revenue from travel blogging.
Here are some of the best affiliate programs for travel blogs.
Using this list of travel affiliate programs is one of a kind, and I hope you profit from it.
Top 9 Best Travel Affiliate Programs in 2023
The following list of travel affiliate programs is for experienced affiliate marketers.
1. Booking.com Affiliate Program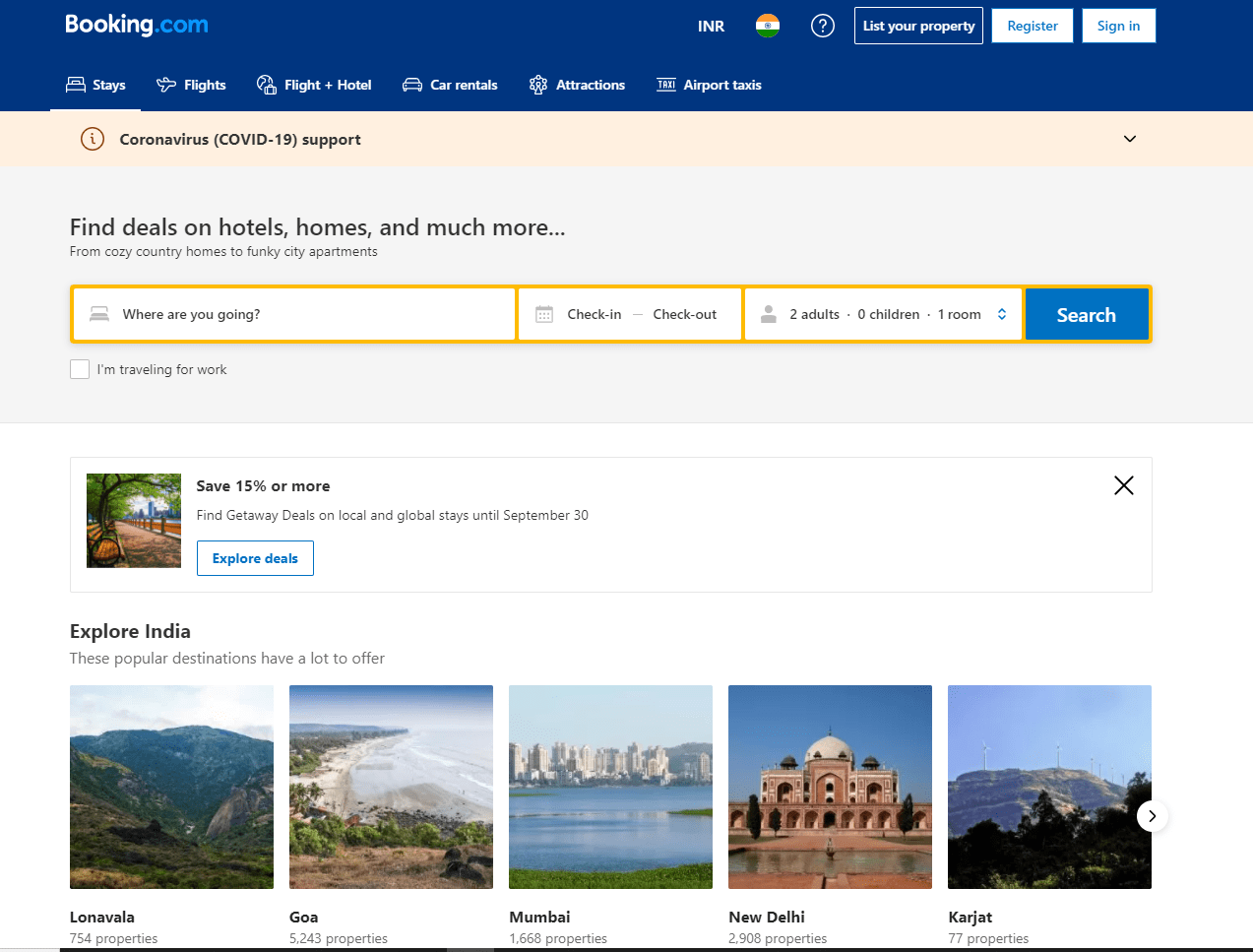 Booking.com is a renowned travel company.
A blogger, a website owner, an app developer, or an agency can also join their affiliate partner program. Providing the best possible choice of accommodation is the key to this program's success.
Highlights:
Signup is simple and free.

It provides options for deep linking, search boxes, and banners.

Commissions are split based on offers.

Affiliate commissions for the booking.com affiliate program

Payouts must be at least $100.

PayPal is the preferred mode of payout (create an account).

The official Booking.com WordPress plugin allows you to incorporate Booking's search bar on a blog.

 Become an affiliate of Booking.com
2. TripAdvisor Affiliate Program
TripAdvisor's reviews, recommendations, and booking features are useful to travelers planning a trip.
Through your tracking link, you can link your readers back to the original content on these websites if you join this affiliate program.
Highlights:
A 50% commission is payable.

A huge number of hotels and cities to choose from.

Commissions with a tier system.

Payment is made every month.

 Get in on the Affiliate Program at TripAdvisor

Please note that CJ offers Tripadvisor. Commission Junction offers free training.
3. Travala Affiliate Program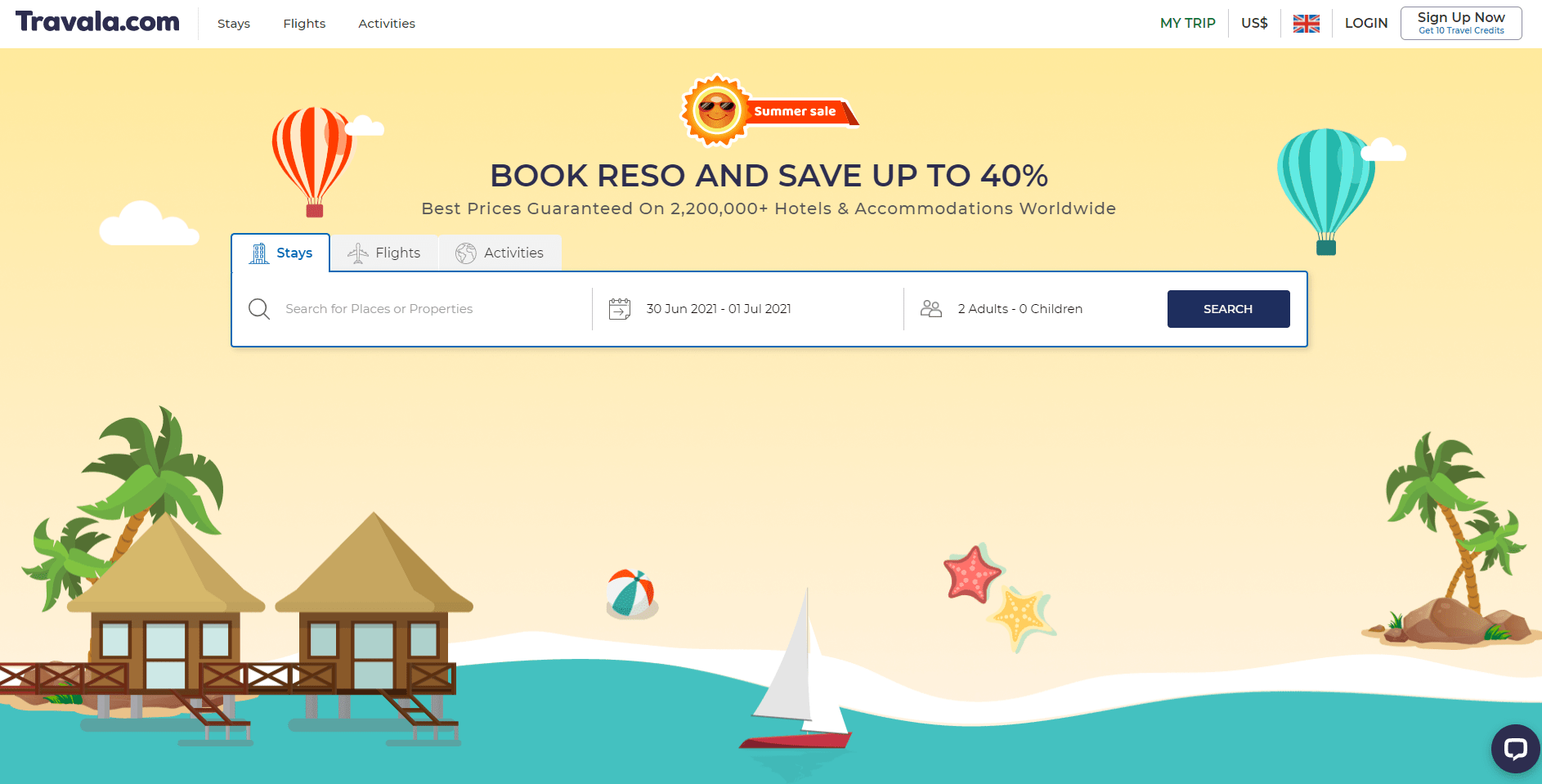 Currently, cryptocurrency is becoming increasingly popular, making it a good time to promote a travel site accepting bitcoin payments. There are platforms that offer crypto-friendly bookings, such as Travala.com, as well as an affiliate program that offers revenue in cryptocurrency.
All affiliates are welcome to join this program, which pays 5% commissions when booking travel through your website. One of the biggest perks of this affiliate program is that it pays out in cryptocurrencies.
4. Agoda Affiliate Program
As the largest publisher of properties on the internet, Agoda deserves to be among the top affiliate programs for travel blogs.
Everyone is welcome to become a part of their affiliate program (but a website/blog is necessary).
About 48 to 72 hours are needed to process the approval.
Highlights:
Margin commissions of up to 60%.

Provides search boxes, text links and RSS feeds.

Your revenue will increase 3x when you use hotel power ads.

There is a $200 minimum payout.

Bank transfers are accepted as payout methods.

 Become an affiliate of Agoda

ShareASale is also capable of joining Agoda's affiliate programme.
5. Skyscanner Affiliate Program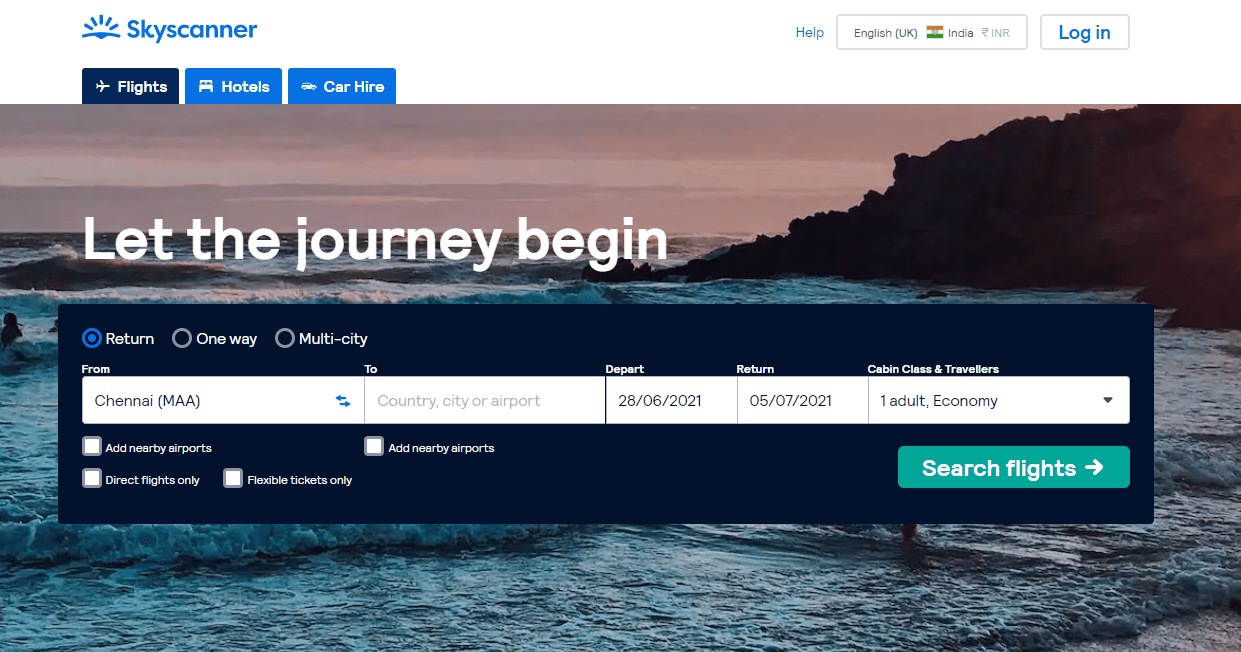 When I am looking for flight prices, I always use Skyscanner India.
I promise you won't be disappointed if you download their mobile app if you haven't done so already.
Skyscanner offers a range of options for blogging about travel. The Travel Widget might be the one you want to try first.
This widget can be situated in your sidebar or around the content to drive users to take action. By using this widget, they will be redirected to the Skyscanner website.
As a next step, you can hire a developer and implement the Skyscanner travel API into your website or mobile application.
Highlights:
Provides solutions so that your website can offer flight searches.

Travel affiliate program APIs are among the most popular.

Book flights from your sidebar with this widget.

An excellent and detailed reference system for beginners.

Provides flight and hotel bookings, as well as car rentals.
6. AirB&B Referral Program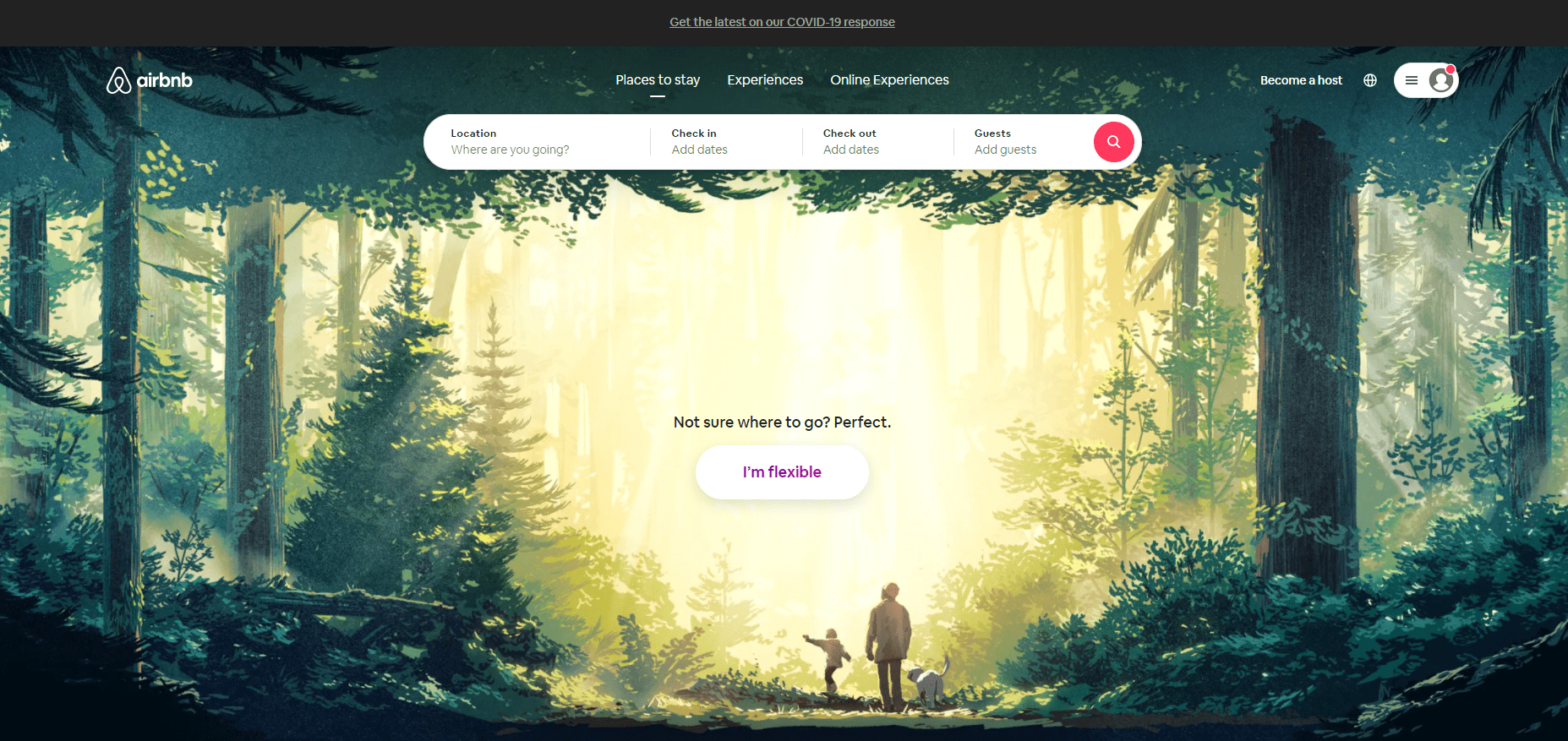 Referral programs & affiliate programs are two sides of the same coin.
You can buy products from a referral program using the points (or other non-monetary values) earned instead of cash.
Referring other users to AirB&B can earn you decent "money.".
For every successful referral, you will earn $72 and a maximum of $5,000 USD travel credit.
Highlights:
You can also get $18 in AirB&B credit if you share the link.

Travel industry giant with a long history.

Income from travel is good.

 Refer your friends and family to AirB&B

If you want to take advantage of referral programs from other popular apps (such as Lyft, Uber, HotelsTonight), you might want to check them out.
7. International Drivers Association
International Drivers Association provides a robust affiliate marketing platform with powerful tools and support to enhance your promotional campaigns.
You'll have access to customizable banners, discount coupons, real-time performance tracking, deep linking capabilities, and tailored landing pages upon request.
With a generous 30-day tracking cookie and support for multiple languages and regions, you can confidently target a global audience.
For those looking to scale up, sub-ID tracking and API access are advantageous for precise campaign management and integration. Plus, ongoing training and support ensure you stay ahead in the affiliate marketing game.
Key Benefits:
Access a library of banners proven to convert or customize them to suit your promotional needs.
Easily create and distribute coupons to engage your audience and track sales effectively.
Stay informed with up-to-the-minute data on clicks, sales, and commissions through an intuitive dashboard.
Increase conversion rates by directing your audience to specific pages on the website with customized affiliate links.
Request tailor-made, high-converting landing pages to optimize your marketing efforts.
9. ShareASale

Affiliate programs from all niches are available through ShareASale, an affiliate marketplace.
With ShareASale, you can book flights, hotels, and services with a lot of popular airlines, hotels, and travel companies (like Qatar Airways, Agoda, The Lalit Hotels, Riu Hotels, etc.).
The navigation of ShareASale may seem confusing at first if you have never used it before.
Highlights:
Payments will be made by bank transfer.

Affiliate programs with minimum payouts are easier to achieve.

Find out which affiliate programs are the best performing
Quick Links 
Conclusion | Best Travel Affiliate Programs 2023
We'd appreciate hearing about any other affiliate programs for travel bloggers that you would recommend. Ensure that your affiliate links are user-friendly by using a link cloaking plugin.
In the comments section below, I would love to hear your tips and insights.