In this article, we have featured Ecwid Pricing Plans 2023. Ecwid is a website builder that allows you to create your own online store. It's a software as a service (SaaS) product, which means you don't own it but pay a monthly fee to use it.
Ecwid, like other eCommerce platforms, allows you to create 'catalogs' of products and add photos, pricing, weight, and so on for each item.
You can define shipping rates, accept credit card payments, and so on – everything you'd expect from an eCommerce solution. Nothing is installed on your computer; everything is done through a web browser.
Ecwid differs significantly from competitors such as Shopify, Squarespace, and BigCommerce in that it is not intended to allow you to create a standalone eCommerce website. It is instead intended to enable you to add an online store to an existing website or online presence.
However, in recent years, Ecwid has added a new feature called 'Instant Sites,' which allows you to create a basic, one-page standalone offering. you can also, check ecwid coupon codes for the latest deals and offers.
Ecwid Pricing Plan: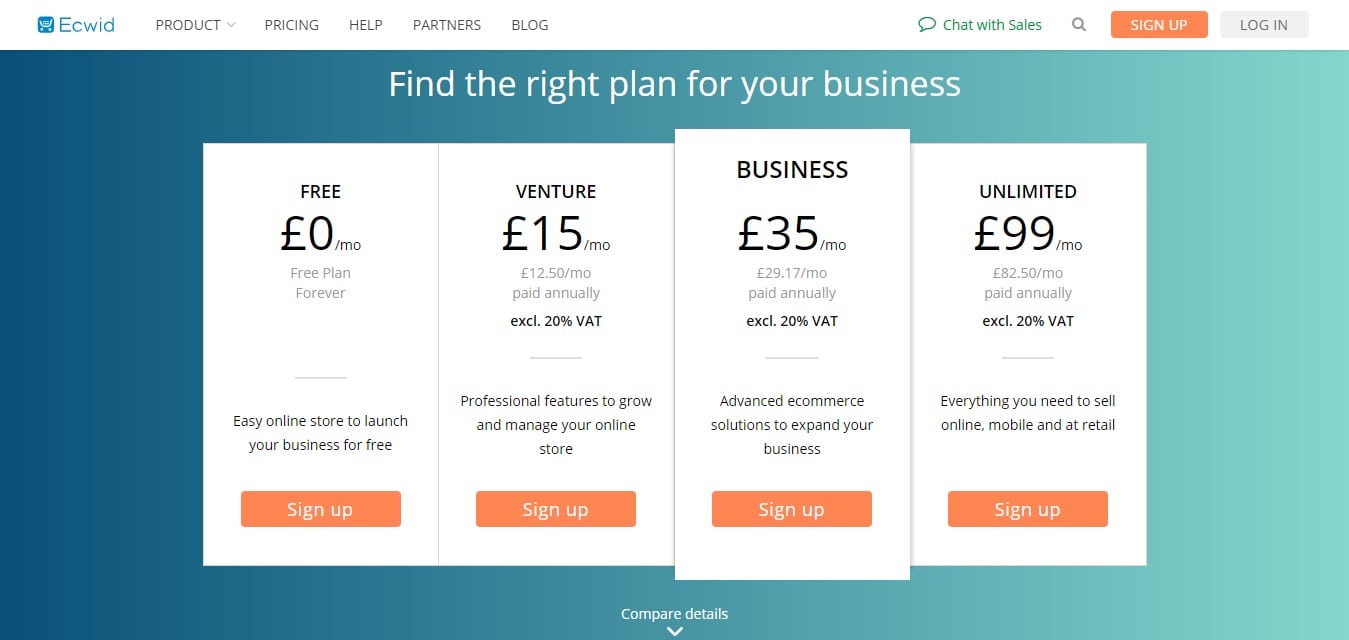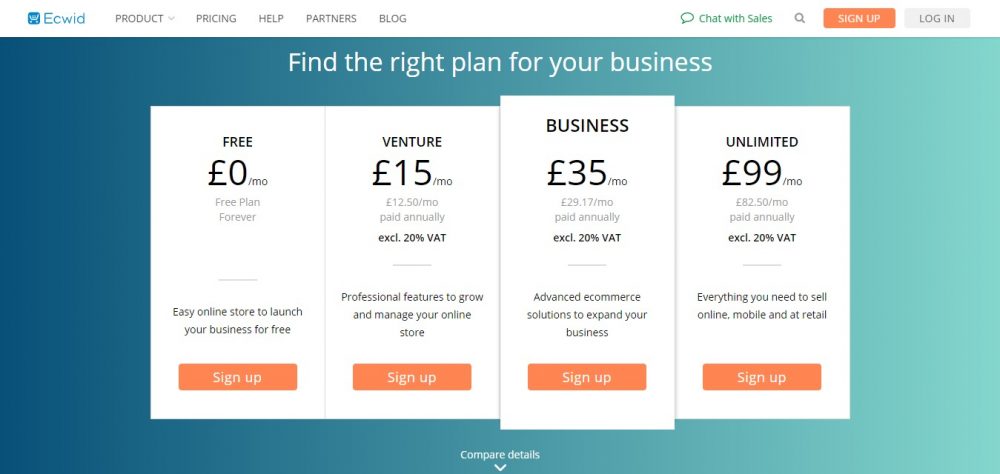 Ecwid's free plan allows you to sell up to ten physical items per month. The venture allows you to sell 100 physical or digital items for $15 per month. The Business plan ($35 per month) allows you to store 2,500 items. Unlimited ($99 per month) eliminates item limits and includes access to all sales channels.
Monthly rates
It should be noted that all of the prices listed above are paid on an annual basis. You can also pay monthly, which is slightly more expensive:
$15 per month for a venture
$35 per month for a business
$99 per month indefinite
The free plan – Ecwid pricing
Ecwid is completely free if you only have a few products to sell (up to ten). This is a distinct selling point for Ecwid; key competitors generally do not provide this level of free eCommerce functionality.
The free plan is fairly basic, lacking key features such as discount coupons and the ability to sell digital goods, and it only allows you to sell up to ten products.
Notably, you cannot use this plan to sell on popular social media platforms such as Facebook or Instagram.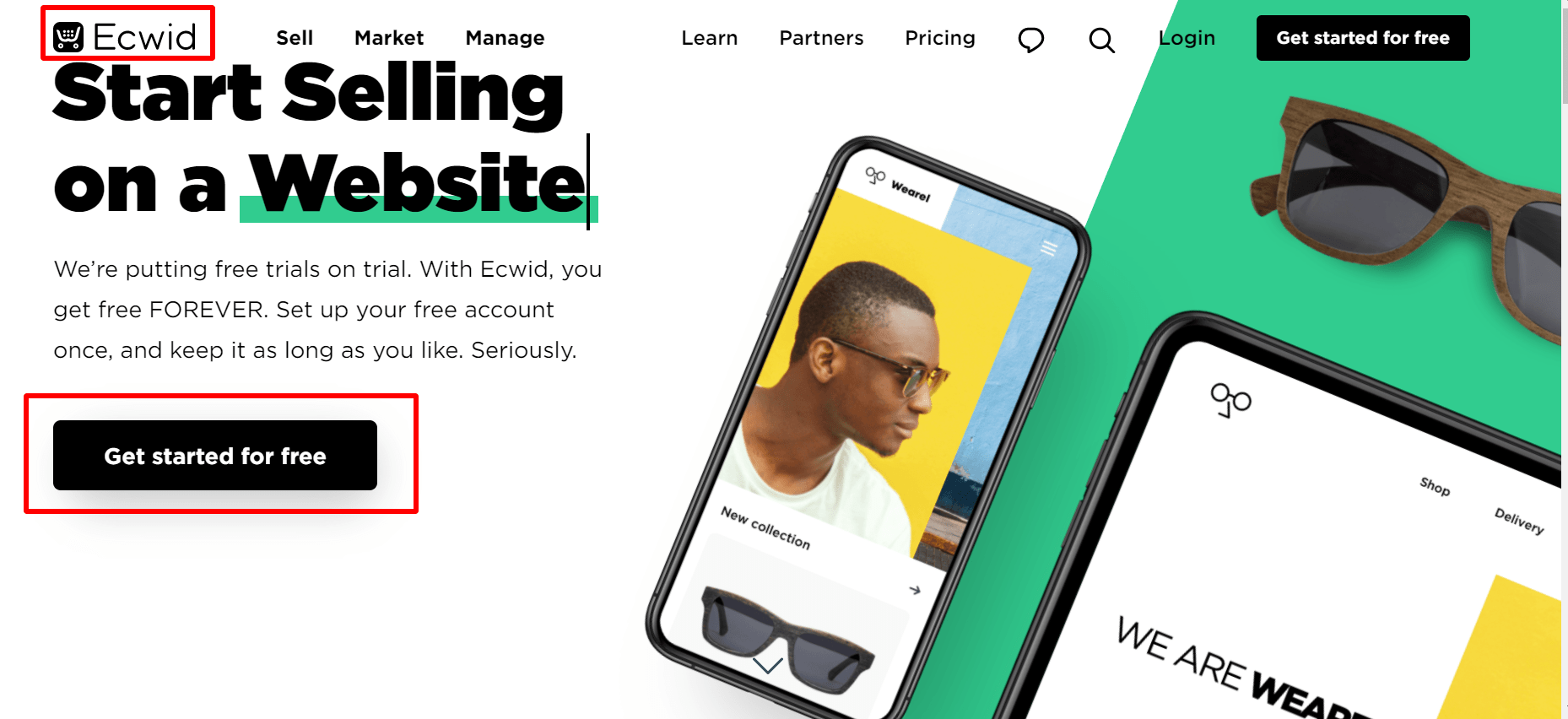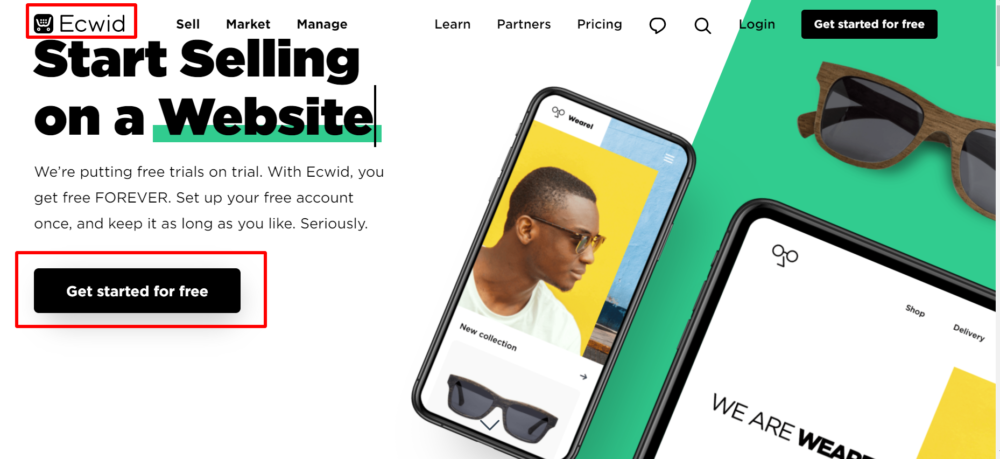 Ecwid Business Venture
Ecwid Venture's paid plans start at $15 per month ($150 annually) and allow you to sell up to 100 products.
You will also have access to mobile point-of-sale features, a management app, and the ability to set up a shop on Facebook and Instagram.
In addition, you can enable Facebook Messenger to live chat in your store. You will also receive enhanced SEO tools to assist you in ranking for your products, inventory tracking, and, most importantly, the ability to connect your own domain to your store.
Ecwid Enterprise Plan
Take your business to the next level for $35 per month or $350 per year. Paying more for this package grants you access to additional features such as the ability to list your products on other platforms such as Amazon, eBay, and Etsy. Your catalog capabilities will also be increased to 2,500. For large, general stores, this is a must.
Expect advanced features such as automatic abandoned cart emails, multilingual capability, Mailchimp email marketing integration, product variations, and fully customizable invoices.
Ecwid Unlimited
Everything mentioned above, plus an unlimited product allowance, priority phone support, and an insane 12 hours of professional customization assistance to get your online presence looking perfect, is available for $99 per month or $990 per year.
This is clearly for those who are pushing a large number of products through their website and want to pay a small amount for a large quantity.
Conclusion: Ecwid Pricing 
Overall, Ecwid is a simple, low-cost product that is available to and useful for startups and small businesses. While these are simple and straightforward advantages, they make Ecwid a worthwhile product for many small-business owners. Anyone who is unsure can try it out by starting with the free plan and later upgrading to a higher-tier, paid plan.
Other advantages that Ecwid users have mentioned include:
It is simple to set up.
Facebook integration is available.
Data import and export capabilities.
SEO fields have been pre-populated.