In today's fast-paced world, people are often too busy to listen to others, leading to feelings of loneliness and isolation. This is where the concept of getting paid to be a listener comes in.
As a listener, you can offer your time and attention to those in need while also earning money.
If you're someone who enjoys listening more than talking, you might be surprised to learn that there are many opportunities to get paid for your listening skills.
As the famous fantasy writer Sarah J. Maas once wrote: "Some things you hear with your ears. Others, you hear with your heart".
In this post, we will explore 15+ innovative ways to get paid to be a listener, including statistics and examples of each.
16 Get Paid to be a Listener in 2023
Get paid to be a listener with these online listener jobs. Get started making money today doing something that is a passion of yours.
1. Online Counseling Platforms:
Online counseling platforms such as BetterHelp and Talkspace allow users to connect with licensed therapists for online counseling sessions.
These platforms offer a convenient and affordable way for people to receive professional help for their mental health concerns.
This is especially beneficial for those who have difficulty accessing traditional counseling services due to geographical location, time constraints, or cost.
Online counseling platforms provide a convenient way for people to access quality mental health care from the comfort of their own homes.
According to a study by Grand View Research, the global online counseling services market size was valued at USD 3.3 billion in 2020 and is expected to grow at a CAGR of 25.9% from 2021 to 2028.
2. Social Media Listening:
Social media listening involves monitoring social media platforms for mentions of a brand or product. Companies use this information to improve their customer service and marketing strategies.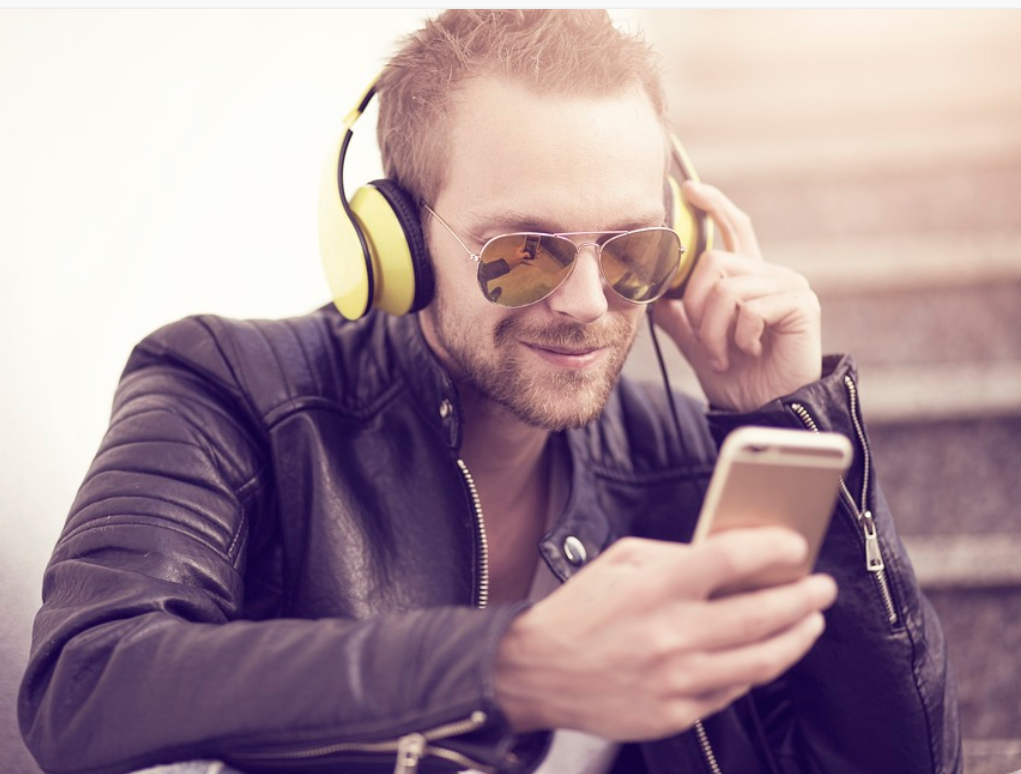 P.C: PIXABAY
Social media listening also helps companies stay on top of customer sentiment and keep track of trends that may affect their business. This can help them to quickly respond to customer feedback and adapt their strategies to meet customer needs.
According to a report by Hootsuite, 63% of customers expect companies to provide customer service through social media platforms.
3. Call Centers:
Call centers provide customer service support over the phone. This can include listening to customer complaints, answering questions, and providing technical support.

P.C: PIXABAY
Call centers are an important tool for customer service, as they allow customers to get help in a timely and efficient manner.
They also help companies to improve customer satisfaction and loyalty by providing personalized assistance. Furthermore, call centers can help companies to identify customer trends and potential problems.
According to a report by IBISWorld, the call center industry in the US has an annual revenue of $24 billion and employs over 2 million people.
4. Online Support Groups:
Online support groups provide a space for people with similar experiences or conditions to connect and support each other. This can include listening to others and offering advice and encouragement.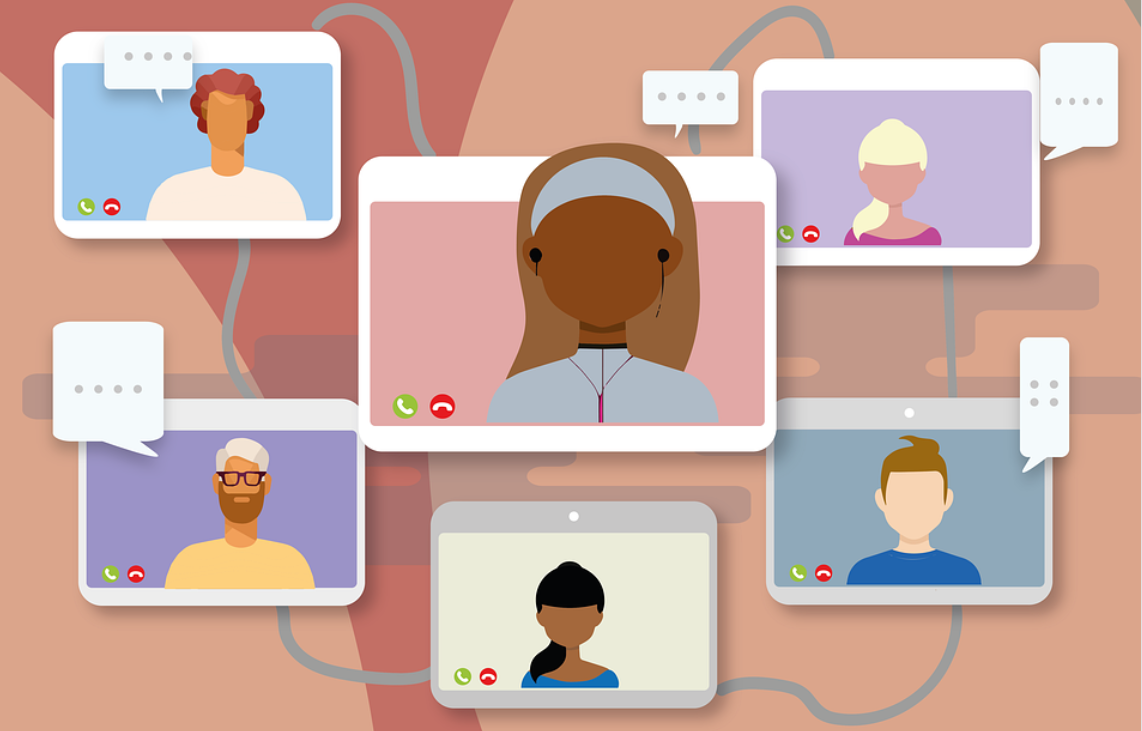 P.C: PIXABAY
These groups can be a great source of comfort and help in managing difficult emotions. They are also a great way to find resources and information to help cope with the condition.
Additionally, they can provide a safe space to talk openly and honestly about experiences.
According to a study by the Pew Research Center, 27% of American adults have participated in an online support group.
5. Virtual Friend Services:
Virtual friend services offer companionship and conversation to those in need. This can include listening to clients and providing emotional support.
They provide a non-judgmental, safe space to talk about feelings and share experiences. Clients can find comfort in knowing that they are not alone and that someone is there to listen and offer support.
According to a report by BBC News, virtual friend services have become increasingly popular in Japan, where the aging population has led to an increase in loneliness.
6. Focus Groups:
The purpose of focus groups is to gather feedback on a product or service from a group of people. Participant opinions and insights can be gathered through this process.
Companies use this feedback to make informed decisions about their product or service. Focus groups can also help companies to identify potential problems and opportunities
According to a report by Research and Markets, the global market for focus group research is expected to reach $1.1 billion by 2025.
7. User Research:
User research involves gathering feedback from users to improve a product or service. This can include listening to users' experiences and suggestions.
User research is a valuable tool for understanding user needs and preferences, uncovering insights, and driving product innovation.
It also helps to ensure products and services are designed with a focus on user experience and usability.
According to a report by UserTesting, 76% of companies use user research to inform their design decisions.
8. Crisis Hotlines:
Crisis hotlines provide support to those experiencing a crisis or emotional distress. This can include listening to callers and providing resources and referrals.
Hotlines can help people in a crisis to feel heard and can provide a safe space to express their feelings. They can also help people to develop coping strategies and create a plan for overcoming their distress.
According to a report by The National Suicide Prevention Lifeline, their crisis hotline received over 2.3 million calls in 2020.
9. Online Coaching and Mentoring:
Online coaching and mentoring offer support and guidance to individuals seeking personal or professional development. This can include listening to clients and providing advice and accountability.
Online coaching and mentoring can help people to define their goals and make progress toward them. It can also help to develop new skills and build self-confidence. Furthermore, it can provide a safe space for people to express themselves and get feedback.
According to a report by IBISWorld, the online coaching industry in the US has an annual revenue of $1.3 billion and employs over 21,000 people.
10. Transcription Services
Transcription services require people to listen to audio recordings and transcribe them into written form. As a transcriptionist, you can earn up to $25 per hour.
You can also set your own hours, so you can work as much or as little as you want. Transcription is a great way to make money while also using your skills to help businesses, authors, and other professionals.
Companies like Rev and TranscribeMe offer transcription services and pay their transcriptionists on a per-project basis.
11. Podcast Editing
Podcast editing requires people to listen to audio recordings and edit them for clarity and quality. As an editor, you can earn up to $50 per hour.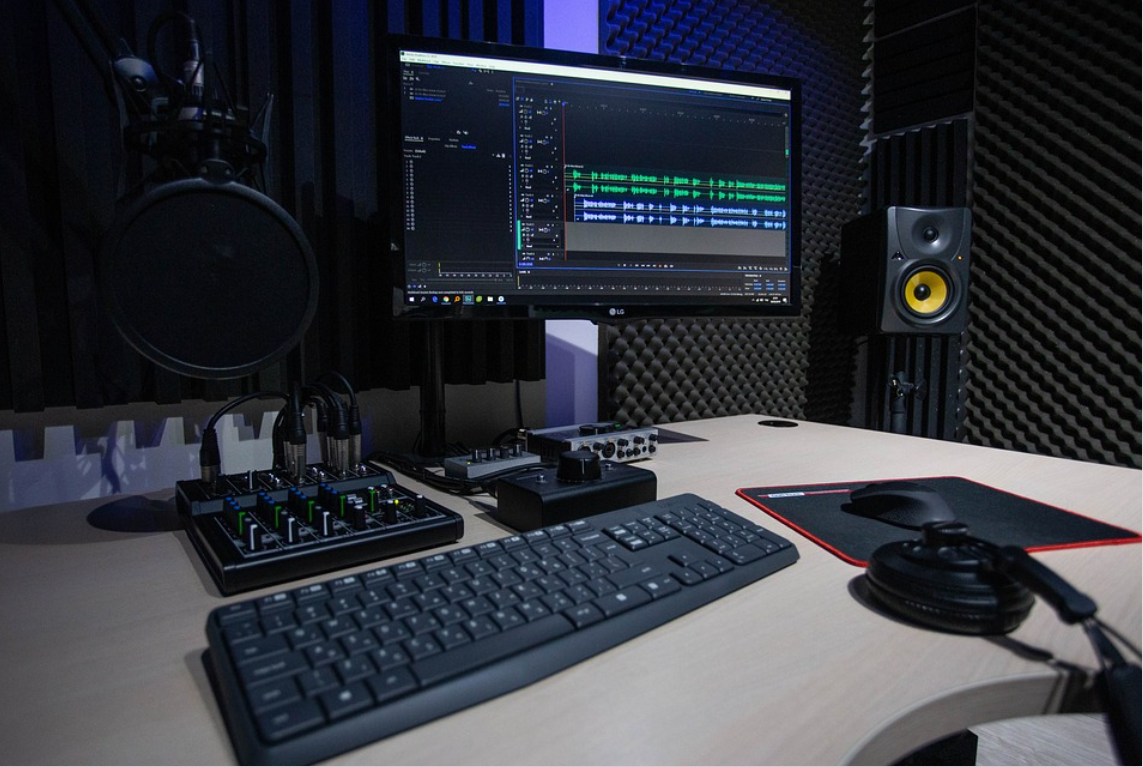 P.C: PIXABAY
Companies like Podcast Motor and We Edit Podcasts offer podcast editing services and pay their editors on a per-project basis. It is important for editors to have excellent attention to detail and the ability to identify and fix audio issues.
Additionally, a good podcast editor should be knowledgeable about audio engineering and have a good ear for music and sound.
12. Music Reviewing
Music reviewing requires people to listen to new music and provide feedback. As a reviewer, you can earn up to $50 per review. You could be asked to review a single song or an entire album.
Your review should be honest, and detailed, and provide insight into the quality of the music. This can be a great way to make money and enjoy music at the same time.
Companies like Slice the Pie and Music Xray offer music reviewing services and pay their reviewers on a peer-review basis.
13. Audio Description
The audio description requires people to describe visual content for people who are blind or visually impaired. As a describer, you can earn up to $25 per hour.
Audio description is a great way to make a difference in the lives of people with disabilities, as well as earn extra money. It is an interesting and fulfilling job that can be done from anywhere.
Companies like CaptionMax and Audio Eyes offer audio description services and pay their describers on a per-project basis.
14. Voiceover Work
Voiceover work requires people to record their voices for commercials, videos, and other media. As a voiceover artist, you can earn up to $500 per hour.
Voiceover work is in high demand due to its versatility. It can be used for podcasts, audiobooks, video games, and more. Voiceover artists need to have good diction, enunciation, and a clear, authoritative voice.
Companies like Voices.com and Voice123 offer voiceover services and pay their artists on a per-project basis.
15. Listening to Police Scanners
Listening to police scanners requires people to listen to police radio transmissions and report on any breaking news. As a scanner listener, you can earn up to $50 per hour.
Scanner listeners must be able to tune into the right frequencies and stay up to date with police activities. They must also act quickly in order to be the first to report any breaking news.
It's an exciting job for people who are interested in journalism and staying up to date with current events. Companies like Broadcastify and Scanner Master offer police scanner services and pay their listeners on a per-project basis.
16. Language Exchange Programs:
Language exchange programs provide an opportunity for individuals to practice speaking a new language with a native speaker. This can involve listening to each other and providing feedback.
These conversations are a great way to become familiar with a language's syntax and grammar. They also allow for a much more natural and immersive learning experience compared to traditional language learning methods.
Additionally, these programs often create a unique cultural exchange opportunity between speakers of different languages.
There are many language learning programs available, but some of the most popular ones include Duolingo, Rosetta Stone, Babbel, iTalki, Pimsleur, Sign It!, and Lingoda.
Quick Links:
Conclusion: Get Paid to be a Listener 2023
Studies have shown that listening is one of the most important communication skills. We spend 70 to 80 percent of our time communicating with others, according to a typical study.
Of that time, we spend about 9 percent writing, 16 percent reading, 30 percent speaking, and 45 percent listening. So if you want to make money and help people, it looks like the key is to just shut up and listen.
As there are many innovative ways to get paid to be a listener, each offering unique benefits and opportunities.
From online counseling platforms to crisis hotlines and language exchange programs, the demand for listeners continues to grow in our increasingly connected world.
By offering your time and attention, you can not only earn money but also make a positive impact on others' lives.