Just as there are many hosting providers on the market, there are also many affiliate programs to join. So how do you know whether or not an affiliate program is a good fit for your business?
In this review, we'll take a look at Hostinger's affiliate program and what it has to offer affiliates. We'll also discuss the pros and cons of joining this program so you can decide if it's right for you.
What is Hostinger?

Hostinger is a web hosting company that offers a variety of services for businesses and individuals. Services include shared hosting, cloud hosting, VPS hosting, and Dedicated servers.
Hostinger also offers a wide range of domain name services such as registration, transfer, and email.
Hostinger was founded in 2004 and is headquartered in Kaunas, Lithuania. The company has a strong international presence with offices in the United States, Brazil, Indonesia, and the Netherlands.
Hostinger offers a wide range of features and services that make it a great choice for businesses and individuals looking for reliable and affordable web hosting. Shared hosting plans start at just $0.99 per month, and cloud hosting plans start at $9.95 per month.
VPS hosting starts at $29.95 per month, and Dedicated servers start at $79.95 per month.
Domain name services are also very affordable, with registration starting at just $0.99 per year. Transferring a domain name to Hostinger is free, and email hosting starts at just $1.99 per month.
Hostinger provides 24/7 customer support via live chat, email, and ticket system. The company also has an extensive knowledge base with hundreds of articles on topics such as web hosting, WordPress, website builder, and more.
Overall, Hostinger is a great choice for businesses and individuals looking for affordable and reliable web hosting and domain name services. The company offers a wide range of features and services and provides 24/7 customer support.
How does the Hostinger Affiliate Program work?

Affiliate programs are a great way to earn money online. And the Hostinger affiliate program is one of the best in the business. Here's how it works:
As an affiliate, you promote Hostinger on your website or blog. When someone clicks on your affiliate link and signs up for Hostinger, you earn a commission.
Affiliate commissions are recurring, which means you'll earn a commission every time they pay their Hostinger bill. And there's no limit to how much you can earn.
The best part is, you don't have to be a Hostinger customer to join the affiliate program. Anyone can sign up and start earning commissions.
So if you're looking for a great way to earn money online, the Hostinger affiliate program is a great option. Sign up today and start earning commissions! 
How Much Have We Made So Far from Hostinger?
We've been with Hostinger for a while now and we're very happy with their service. We're making a decent amount of money from our website and we're always looking to improve our earnings.
In this article, we'll share some of the methods we've used to make money from our website and how much we've made so far.
We've been using a few different monetization methods on our website and they've all been working well for us. We're making money from ads, affiliate marketing, and selling our own products.
This may not seem like a lot, but it's only been a few months and we already see good results. We're confident that we can continue to grow our earnings and reach our goals.
10 Benefits of Hostinger Affiliate Program-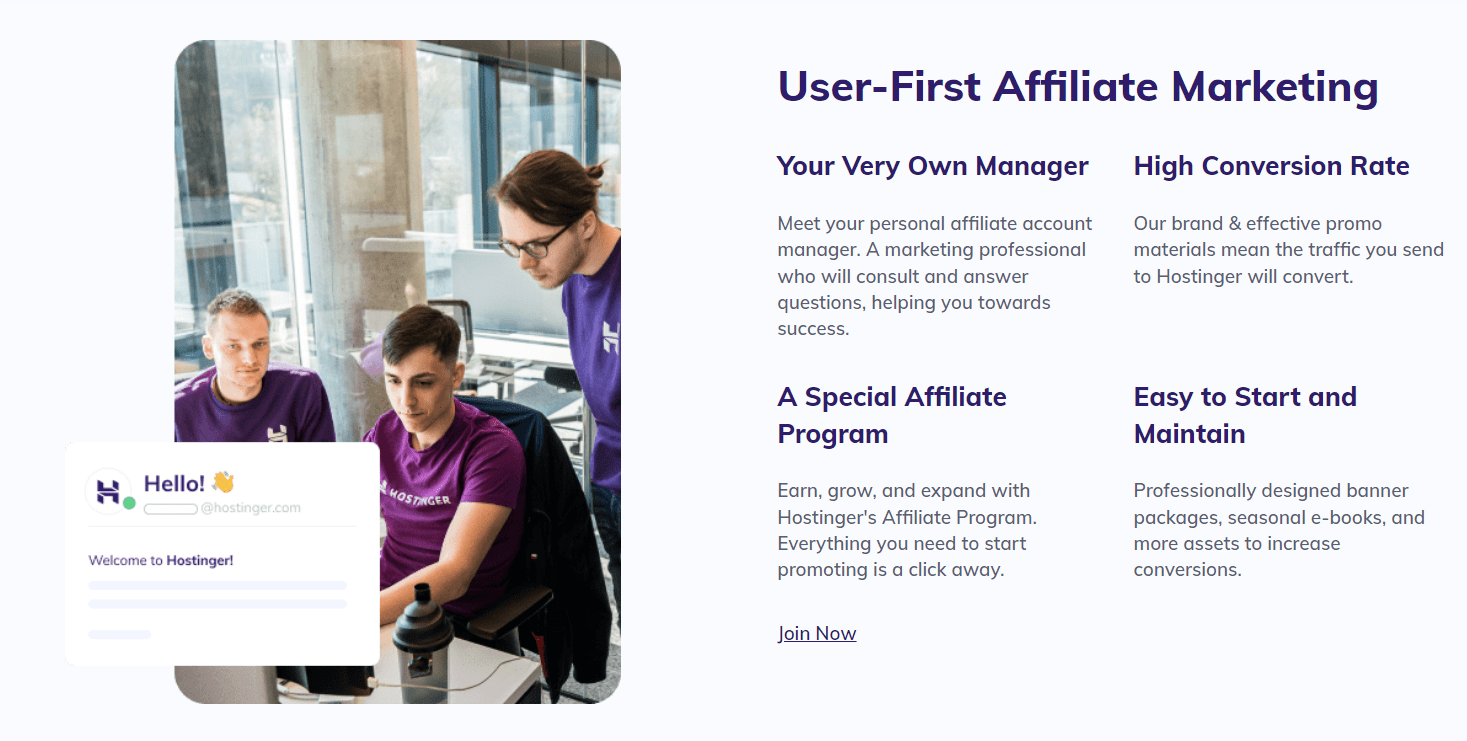 If you're looking to make money online, one of the best ways to do it is through affiliate marketing. And if you're looking for a great affiliate program to join, Hostinger has everything you need! Here are 10 reasons why their affiliate program is the best:
They offer some of the highest commissions in the industry – up to $150 per sale!

They provide their affiliates with a wide range of marketing tools to help them promote Hostinger, including banners, landing pages, and email templates.

They give their affiliates access to real-time statistics so they can track their progress and see how much money they're making.

They offer a two-tier affiliate program, so affiliates can earn commissions on referrals made by other affiliates.

They have a dedicated affiliate team to provide support and answer any questions their affiliates may have.

They hold regular affiliate contests with great prizes, such as free hosting for a year or cash bonuses.

They make payments on time, every time – no delays!

They offer a wide range of payment methods, including PayPal, bank transfer, and even Bitcoin.

They provide affiliates with exclusive coupons and deals to help them boost their earnings.

They are always looking for new ways to improve affiliate programs, so affiliates can always be sure they're getting the best possible service.
Quick Links 
Conclusion- Hostinger Affiliate Review 2023
So, if you are looking for a good web hosting company with a reliable affiliate program, Hostinger is a great option. They offer competitive commissions, have an easy-to-use platform, and provide helpful marketing materials to help you succeed.
We highly recommend giving them a try.