If you think playing video games can't make you money, I'm here to open your mind.
My goal in life is to show people how to save money and MAKE money doing what they love.
So, today I want to give a shout-out to all the massively multiplayer, RPG, simulation, and strategy game addicts out there who are looking for ways to make money from their habits!
Steam is one of the most active online gaming communities, which means there are legit ways to make money on this platform.
Throughout this post, I will show you 11 ways you can make money on Steam and turn your gaming hobby into a source of income.
What is Steam?
So, if you're new to Steam, let's start by talking about what it is and how it works.
First of all, Steam is a way to get digital video games. It was made by Valve, the company that made the popular PC game Counter-Strike.
Valve first thought of Steam as a way to make it easier for them to update and fix bugs in their PC games.
Since it came out in 2003, though, Steam has changed into a way for third-party game developers to distribute their games and a very active online community.
Today, almost 150 million people use Steam. That just blows my mind.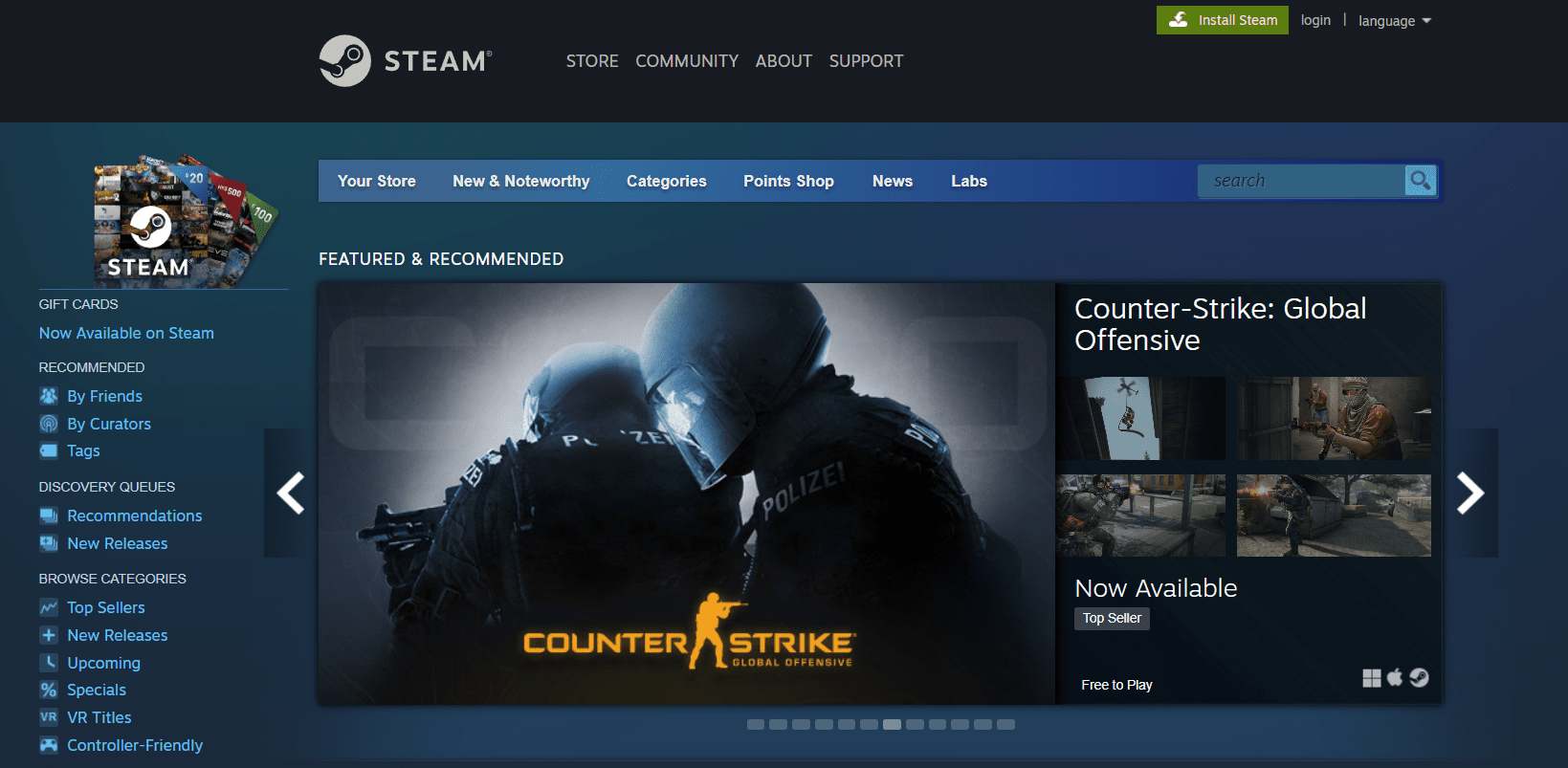 Some of the most popular things you can do on Steam are chat with friends online, watch each other play games, talk about games in forums, and make your own content for games.
Also, Steam has an impressive library of nearly 30,000 games, from games made by small companies to games made by big companies like EA, Ubisoft, and Sega.
And it gets better:
Xbox Game Studios (Microsoft) has put 197 Xbox games (and counting) on Steam. These games include Age of Empires, the Halo series games, and the Fable series.
By going to the official Steam website, you can get Steam and start playing games on your Windows, Mac OS X, or Steam OS + Linux computer.
Quick  Links:
Conclusion: How to make money on Steam?
Steam offers plenty of opportunities for gamers looking to make some extra cash through trading virtual goods with other users or third-party sites.
Whether it's exchanging cards, selling items through the market, or cashing out through third-party sites – there are plenty of ways for gamers to capitalize on the vibrant world of Steam trading!
All it takes is some savvy shopping skills and knowledge of what's hot in the gaming community!
By taking advantage of all these great options available on Steam, you can turn your gaming hobby into a profitable endeavor!