In this post, I've featured IObit's MacBooster Review 2023 that includes detailed insights into its pricing, features, functionality, and more.
Let's get started here. Along with that, I have also listed the MacBooster Discount Coupon 2023 that you should check out. Let's get started here. 
IObit's MacBooster Review With Discount Coupon: Save Upto 62% Now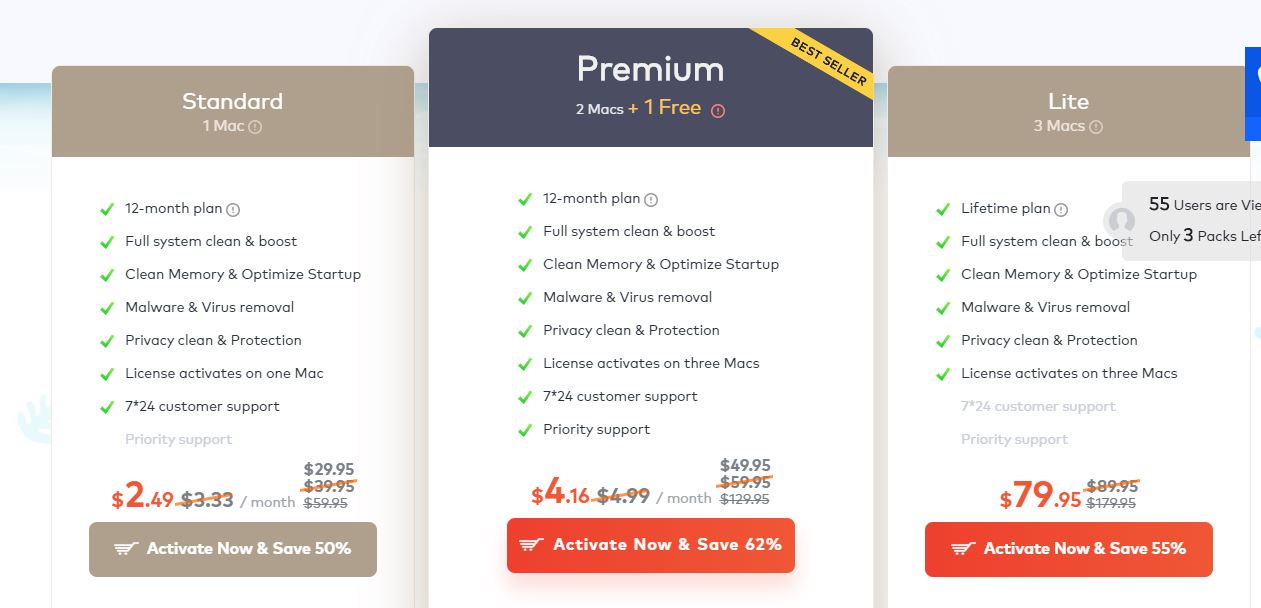 Detailed iObit's MacBooster Review
MacBooster is a tool for Mac users and this software has a lot of utilities like memory cleaning, privacy protection, startup optimization, and much more.
Most of the users like to use inbuilt system features but this software is great for people who don't know much about Mac's OS. 
What is MacBooster?
This software was made by a company named IObit and they released it in the year 2013. Actually, this software was called Advanced MacCare at first but they changed it to MacBooster 1.0 in the year 2013.
The current version is MacBooster7. This software has a lot of features and potential and they deliver everything that they say in their description.
You can use the scan/fix button to scan your system for any type of malware. This software can optimize your whole system's performance. With this one software, you can perform different operations in your Mac system like cleaning files and identifying security threats.
You can also find duplicate files in your system with the tool Duplicate Finder. The interface of this software is interactive which makes it easier to perform all the operations.
Remove any unnecessary data, uninstall useless apps, find malware, and remove it before it does anything to your system with this software. The working of this software is pretty straightforward.
Features Of Macbooster:
This feature was added in MacBooster 6 and basically, it does three things which are Disk Optimization, Disk Permission Optimization, and Storage Optimization.
A lot of space in your hard disk taken by cache and temporary files and with this option you can clean out the trash and free up space. Many large files also slow down the functions of Mac so you need to find them and remove them manually but with this feature, you can easily find it and clean it.

The steps are pretty easy you just need to drag the folders that you want to scan and after the scan, you can delete it easily. There are many sorting available in this new version of MacBooster to help you in finding specific files with different sizes and locations.
The disk permission optimization allows applications to run on Mac and the storage optimization does the same work as Disk Optimization.
It is not an antivirus but MacBooster has virus and malware scan features which can come in handy sometimes. This feature is basically based on the Bitdefender Antivirus engine.
The malware scan feature works similarly to IObit's Malware Fighter. But you shouldn't rely on this feature instead that you should buy an antivirus.
This feature of MacBooster is an additional utility that scans your Mac for any type of malicious activity. You can remove suspicious files with this feature.
The malware scanner can also detect malicious cookies from advertising networks and websites.
With this feature, you can clean your browsing history, app history, and recent files list on your Mac. Any type of unwanted data can be cleared with this feature.
You can remove the cache files with just one click. From the file explorer, you can perform all these operations. With this feature, you can ensure that your personal data never get leaked.
It keeps your data protected from any malware, viruses, or intruders. You can also delete your download history.
MacBooster's Uninstaller is not like ordinary uninstallers because it can do much more than just uninstalling applications. This feature has an interactive user interface which helps a lot in removing applications.
When you start using this feature, it shows you the applications set accordingly for their time period.
The application which you haven't used in a long time comes at the top of the list and any unnecessary application which you have never seen will also be on the list.
Apart from the recently installed app comes at the bottom of the list. Along with this it also has two more options first one is a complete removal from which you can remove an application along with all its files.
And the second one is application reset which only removes the settings and customizations of an application.
This option of MacBooster is something in which you will definitely show interest. If you don't check the startup items then it will certainly slow down your Mac's boot time.
This feature will let you choose which apps and services start at the startup of the system. It completely optimizes your system and reduces the time of system startup.
A slow startup can annoy you sometimes that's why you should use MacBooster's Startup Optimization feature every once in a while. In the new version of MacBooster, they added a recommended section which basically lets you allow an application in the startup.
This feature lets you track your Mac's status. It has basically three options from where you can scan your system for any virus or malware through a scan along with that you can also find junk files in your system.
The work is simple, it just does a system analysis and after that, you can clear out any malware, clean your system, and boost the performance of your system. You can click on these three options and then click on the scan/fix button to solve all your problems and make space on your hard disk and optimize the performance of your Mac.
This option shows you some quick information like current memory usage, network speed with usage, how much space left in the hard disk, and the size of your trash.
You can also send the feedback through a gear icon displayed in this option. You can also get support directly from this option.
This option is added to the new version of MacBooster. It also has an additional feature which is Lightning Booster which does real-time protection of your system.
The lightning booster option lets you on/off the firewall of a default application on your Mac. This option is separate from the original MacBooster but it also comes in the bundle.
What's New In MacBooster 7?
All the basic features are there in the new version and IObit also improved all those features. The effectiveness and speed of all the features along with some new functions.
The feature Turbo Boost was actually introduced in MacBooster 6 but the working of this feature is completely redefined in the new version.
They added three new functionalities in this feature which are Disk Optimization, Disk Permission Optimization, and Storage Optimization.

All these new functions basically do the cleaning of your system. Disk Optimization lets you free space on your hard disk and Permission lets you check the permission of an application to see if they are intact and also prevents errors & slowdowns.
Storage Optimization clears out all the unnecessary data of inbuilt Mac OS applications whenever you run them on the system.
Who Should Consider It?
As a Mac user, everyone faces basic problems like system slowing down, disk space running low, and much more. But solving these problems can be very hectic and time consuming that is why IObit made MacBooster do all these things for you.
It also helps you in recognizing the problems and also gives a solution for that. All new users of Mac never fully understand the functions of a Mac so for them this software is a very good option.
Sometimes malware and viruses also attack your system through cookies of websites and advertisements. To prevent malware from doing any damage to the system, you can use MacBooster's Malware and Virus scan feature to detect them and remove them.
To completely remove unwanted applications from the system you can use the MacBooster's Uninstaller. This feature is much more intelligent than a regular uninstaller because it has two different options for users from which you can reset an application or completely remove it.
This software is for all users of Mac and it helps you in every function of a Mac's OS. So instead of performing these operations manually start using MacBooster to save your precious time and give a boost to your system.
Customer Support at Iobit
The customer support system of this software is similar to other products of IObit. The support is available 24/7 and the support team typically replies to your queries within a few hours. The support system of MacBooster is top-notch.


This software also has the option of a frequently asked question where you can find answers to some frequent and recent queries asked by other users. The support team provides you full technical support.
You can ask any relevant queries from them and they will surely answer it whenever they can. You can find all the related queries of your problem on the official website.
MacBooster Pricing: 
It has basically three paid plans and they also offer a 14-days free trial version to their customers.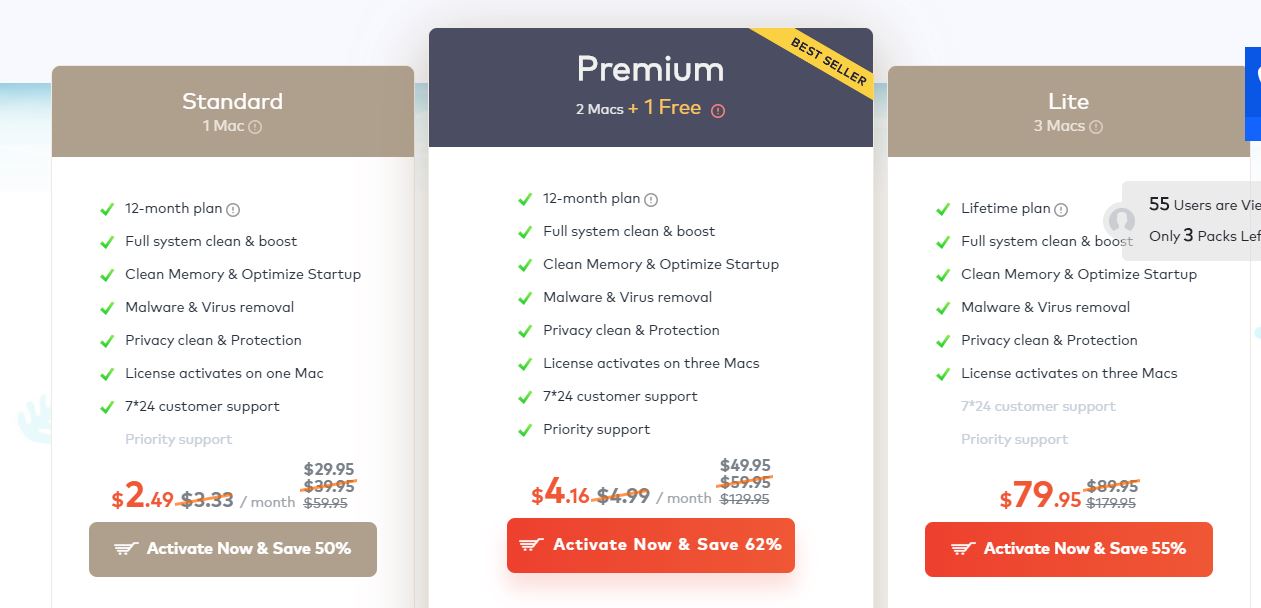 MacBooster Lite ( $25.99/Lifetime)
Lifetime Protection

1 Mac

Full System Clean & Boost

Startup Optimization

Full System Optimization
MacBooster Standard ( $35.99/Lifetime)
All the features of Lite, Plus

3 Macs

Privacy Protection

Malware Removal

Clean Memory 

Optimize Startup
MacBooster Premium ($89.95/Lifetime)
All the features of Standard, plus

24/7 Customer Support

Priority Support
Quick Links:
FAQs | IObit's MacBooster Review With Discount Coupon
Conclusion | IObit's MacBooster Review With Discount Coupon 2023
This software pretty much makes our life easier and it saves a lot of time for us. It has many amazing tools and features which can be used even by an amateur. You don't need to be an expert in Mac OS.
Every new user of Mac faces common problems like storage space running low, system working becomes slow after some time if left unchecked, and much more.
To resolve all those problems you can use MacBooster or waste time in resolving all these problems manually the choice is up to you.
The working of this software is offline. It doesn't take any network to work with this software. With this software, you can clean up your system from time to time and save storage space.
I can assure you won't regret buying this software. To understand the working of this software, you can try out the free trial version for 14 days and decide for yourself.
If you like this post on MacBooster 7 then don't forget to share your opinions with us in the comment section and share it with your friends.