Let's discuss both tools' general information and overview in my Market Hero vs Mailchimp comparison.
What is Market Hero?
MarketHero is a standalone email marketing service founded by Alex Becker, a serial entrepreneur and marketer. You might have heard of him as the owner of Source Wave, which provides SEO training. He's also started several other companies that have made millions.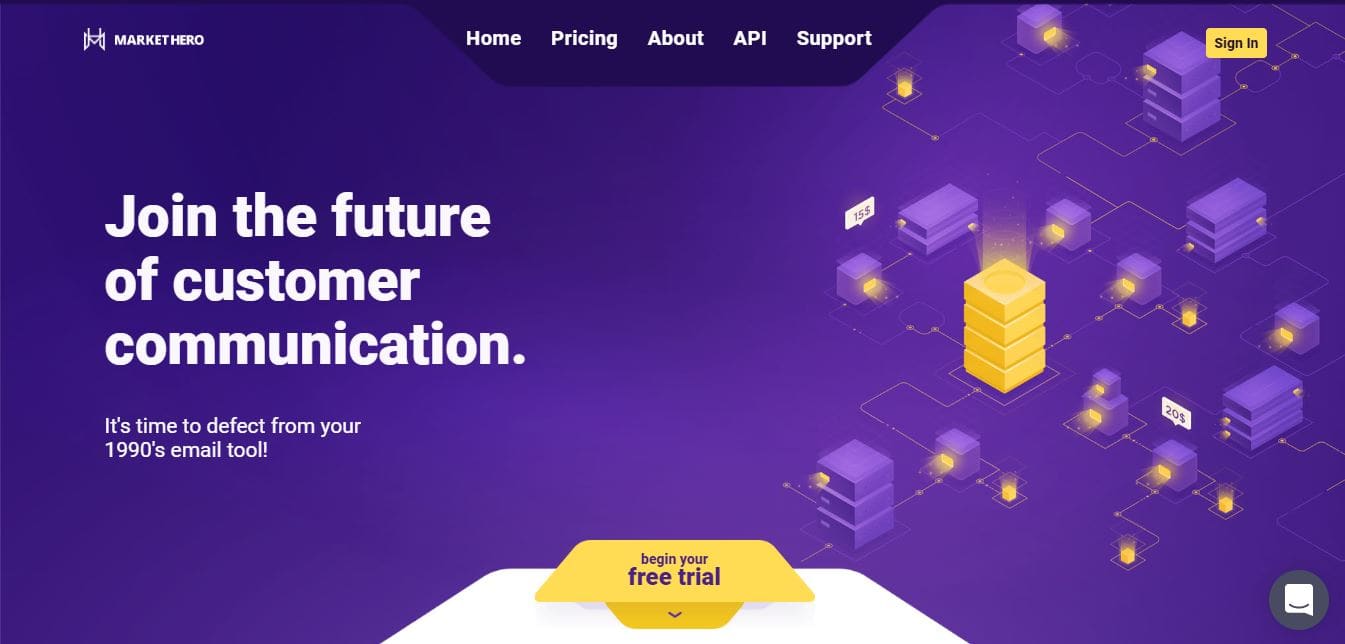 Like other email services, MarketHero allows you to make forms, send emails, and set up marketing automation to make your business run smoothly.
MarketHero aims to be the top choice for an email system that focuses on boosting your profits. Even though it hasn't been around as long as MailChimp, it stands out by helping entrepreneurs make more money from their leads.
Its homepage boldly claims you can build a $1,000-$5,000 business in just 30-60 days. Read my detailed Market Hero Review to know how it works.
Market Hero Features:
MarketHero comes with some amazing features:
Advanced Sales Tracking: MarketHero stands out by tracking every sale and conversion happening in your business. It's the first tool to do this.
Lead ROI Calculation: It tells you how valuable each of your leads is over time. If some of your customers never engage with your emails, MarketHero identifies them so you can focus on the more valuable ones.
Long-term Tracking: MarketHero keeps tracking your leads even after many emails. So, no matter how they interact with your messages, your tracking remains accurate.
Easy Setup: You don't need to be a tech wizard. Just copy and paste MarketHero's conversion code on your web pages, and you're good to go.
Message-Enabled Autoresponder: MarketHero knows that people use Facebook Messenger a lot. So, they have an autoresponder for Messenger too. This way, you can engage with your customers through emails and Facebook Messenger, which has a high open and click-through rate.
Shopify Integration: If you run an e-commerce business with Shopify, MarketHero lets you organize your email list and send tailored content. It also provides detailed metrics on sales, abandoned carts, and site activity, helping you improve your email marketing and boost conversions.
How much does Market Hero cost?
MarketHero has a reasonable pricing structure, offering monthly and yearly payment options. If you opt for monthly payments, it begins at $19 per month for up to 1,000 contacts. However, if you pay for a year in advance, you get a 15% discount.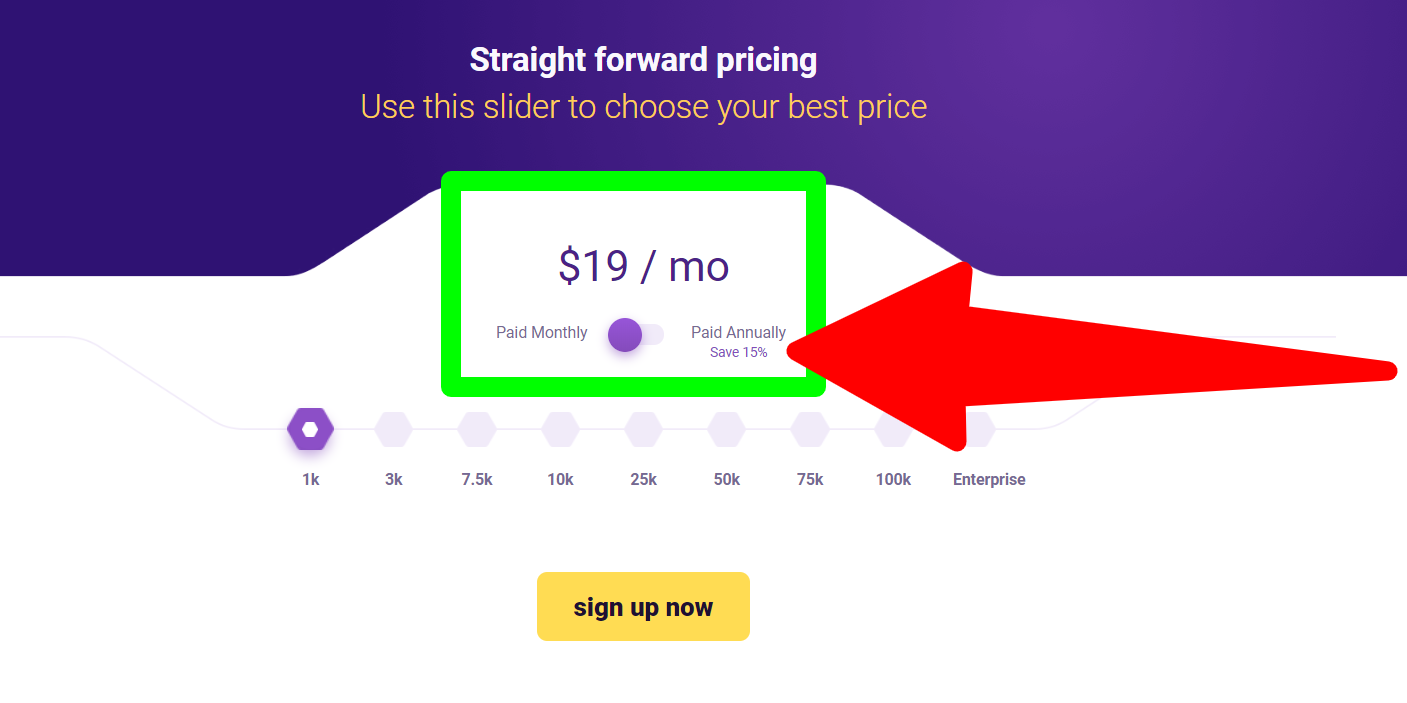 MarketHero provides pricing plans for up to 100,000 email subscribers, which goes up to $950 per month. If you have more than 100,000 contacts, you need to contact Market Hero directly for a customized Enterprise Bundle.
But here's the catch: MarketHero's pricing may not be the best fit for small businesses with larger email lists.
For instance, if you have 10,000 contacts, it would cost you $129 per month. While their pricing structure is clear, it might be relatively expensive compared to some competitors.
What is MailChimp?
MailChimp is one of the most well-known autoresponders in the market, and it's been around since 2001, which makes it a veteran in the world of email marketing software.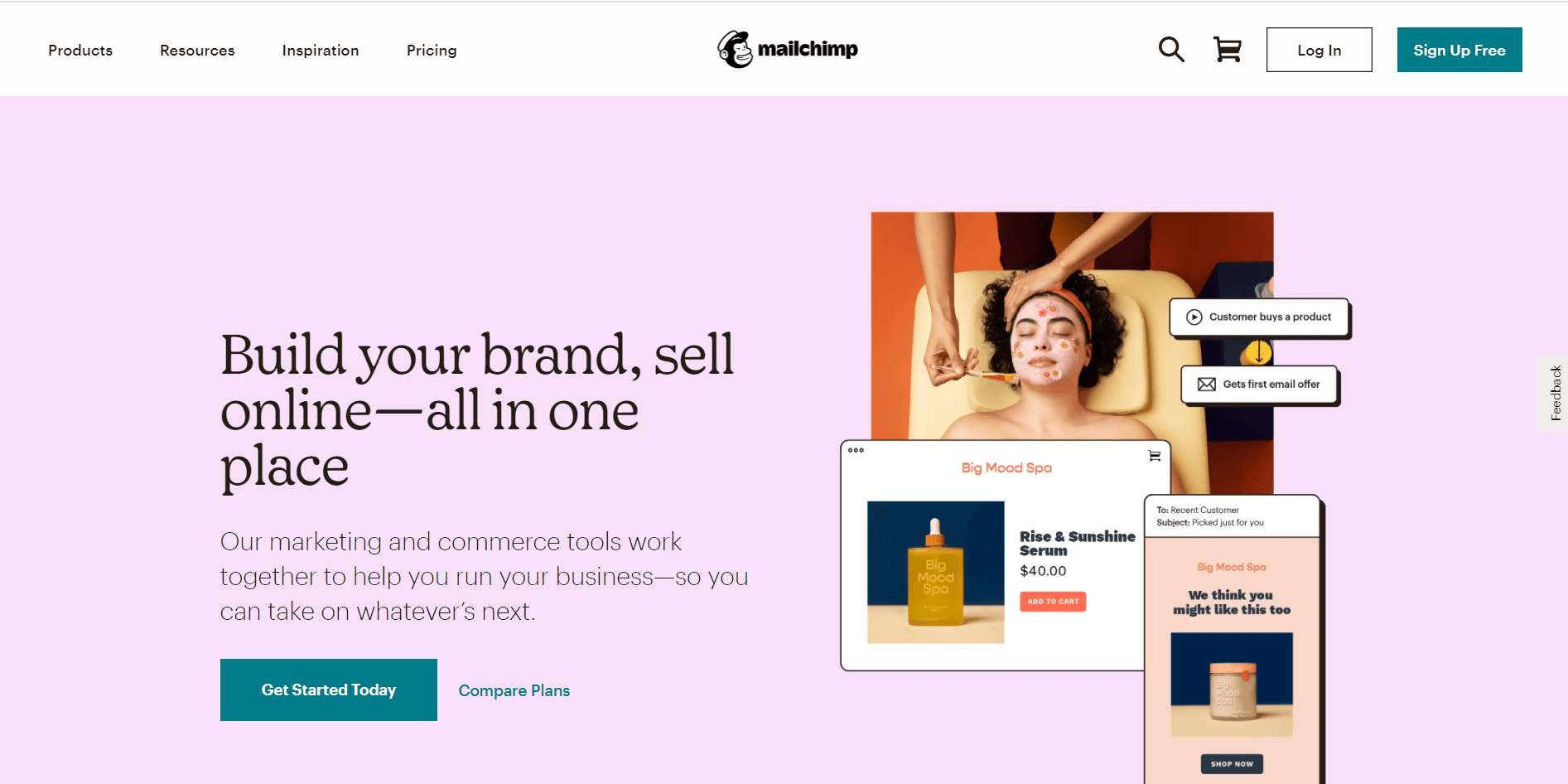 Interestingly, it started as a side project for its owners, Ben Chestnut and Dan Kurzius. Back then, they primarily worked in web design for high-profile clients, and MailChimp was initially created to help smaller firms.
Today, MailChimp boasts a staggering seven million customers worldwide. They're not just about email; they also strongly emphasize fostering a creative and flexible work culture for their teams.
They even run Mailchimp University, where employees can earn an MBA-style qualification, which is awesome!
MailChimp Features: 
Here are the key features of Mailchimp:
Strong Anti-Spam: MailChimp takes spam prevention seriously, requiring account activation to ensure proper setup and a valid website or blog presence.
Mobile app: They offer a mobile app for creating and sending emails, as well as Google ad remarketing and the ability to add promotional codes to emails and landing pages.
Email templates: MailChimp provides various email templates, many of which have drag-and-drop options for easy customization, making it beginner-friendly.
Personalized emails:  The platform uses "merge tags" for personalized emails based on customer data.
Analytics and Reporting: Users can track the performance of their email campaigns with analytics and reporting tools, gaining insights into open rates, click-through rates, and more.
Integration: MailChimp integrates with over 250 third-party applications and platforms to enhance functionality.
How much does Mailchimp cost?

Mailchimp offers different pricing plans, including a free option for up to 2,000 subscribers, but it comes with limitations.
You can only send a maximum of 12,000 emails per month, and Mailchimp's branding appears on your emails, which might make your business seem less professional. The free plan also lacks several essential features like support, send time optimization, and subscriber segmentation.
The next tier, the "Grow" plan, costs $10 per month, allowing unlimited subscribers and emails, but it lacks premium support and certain functionalities.
The top-tier "Pro" plan provides full functionality, starting at $199 per month. In contrast, Market Hero's pricing structure is based on the number of subscribers, with access to all features, making it a more straightforward choice for some users.
Market Hero vs Mailchimp: Which One Is Better Overall?
Market Hero comes across as much easier to use and offers a wealth of impressive features compared to Mailchimp.
While both are good, my experiences with Market Hero have been more positive, while Mailchimp has caused some frustration, consumed a lot of time, and resulted in wasted effort. Market Hero is built to help you master email sequences quickly and visually, an aspect where Mailchimp falls short.
This isn't to say that Mailchimp doesn't have its strengths; it certainly does.
Market Hero stands out by providing additional functionality, such as Advanced Sales Tracking and Lead ROI Calculations, giving you more control over your email marketing process and sequences.
Mailchimp tends to be more of a "set up and leave" platform. Moreover, Market Hero includes full access to its Academy Training, which comprises over 75 videos to guide you toward success in your email marketing campaigns.
MailChimp vs MarketHero Final Thoughts
MailChimp has been around for a long time, and it's popular and easy to use, but it can be a bit pricier. If you want to see how your business is doing in more detail, go for MarketHero. It helps you monitor your sales and do more with your marketing.
No matter what you pick, think about your business's long-term goals. MailChimp's "Free Forever" might seem great now, but if you want to grow and sell more, consider what you'll need in six months or a year.
So, it could be smart to start with a more advanced option from a company like MarketHero.
Also Read: