Market Hero vs Clickfunnels 2023: The Battle For the Best
The sales funnel starts with creating awareness about a particular brand, service, or product. You need to create a complete framework for your potential audience to turn them into your buyer. This framework is known as "Sales Funnel".
But, How do you create Sales Funnel?
Well, you can create a funnel the way you like. But, to create an effective and converting funnel you need to choose the right funnel building tools.
And, choosing the right funnel-building tool is highly important.
Well, if you'll go out and ask for recommendations there are way too many funnel-building tools. The two most recommended tools are, "Market Hero & ClickFunnels".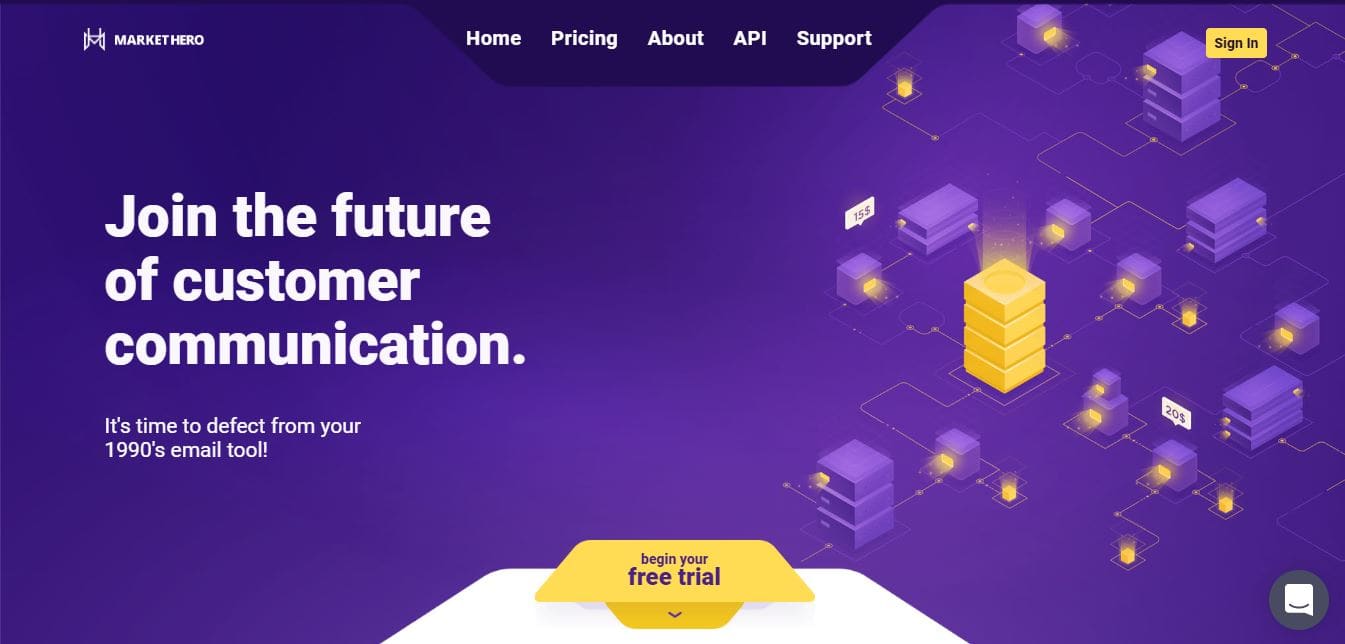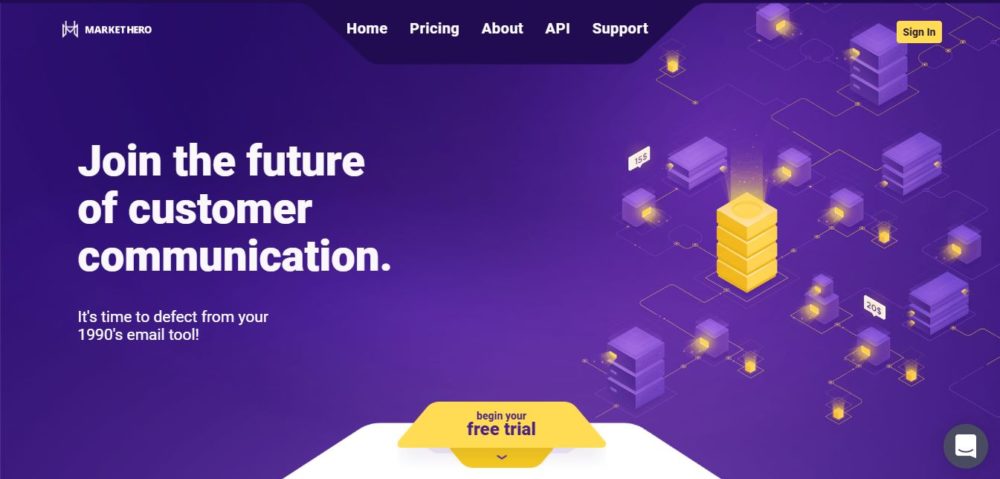 Today, we are going to review, Market Hero & ClickFunnels. Being a user of both, I will share my experience of using both the tools and their key features.
Both tools are recommended as "Funnel Builders", they do have some similarities and a lot more differences.
In this review we will talk about:
What Are Sales Funnels?
Why Creating A Sales Funnel is Important?
What is Market Hero?
Key Features of Market Hero
Pricing of Market Hero
Pros & Cons of Market Hero
What is ClickFunnels?
Key Features of ClickFunnels
Pricing of ClickFunnels
Pros & Cons of ClickFunnels
Right sales funnels can bring you great conversions. And for making the right sales funnel you need to choose the right funnel builder.
By the end of this blog, you'll understand which is the right sales funnel builder for you and why.
Before we get started with the funnel builder comparison, let's understand what are sales funnels and why they're so important.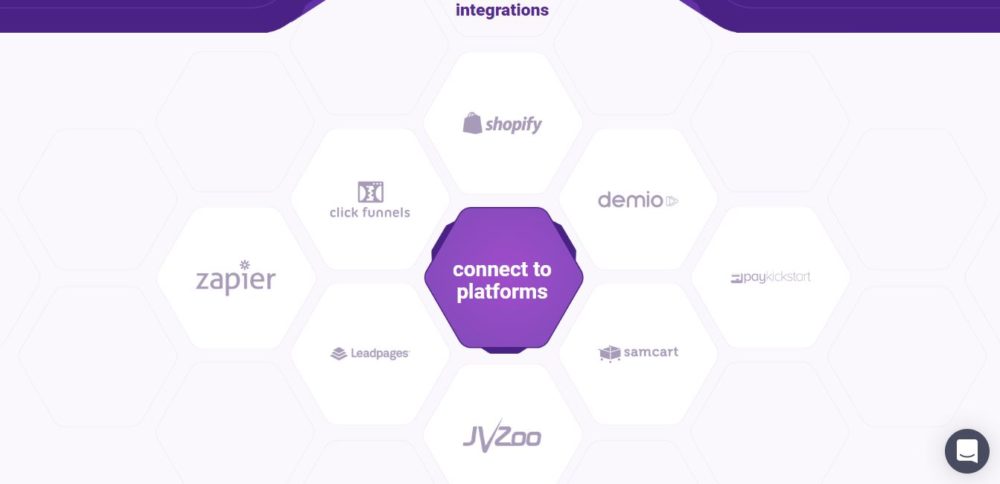 What Are Sales Funnels?
In layman's language, one can say, Sales funnel is basically a sales strategy where you plan your target audience's journey on your brand, which usually starts by, "Brand Awareness", "Create the need", and after following a few more steps it finally reaches "Sales".
The journey takes a pause at Sales and in some cases, it stops at sales (In case, it's a webinar or seasonal offer) and then resumes at Re-Selling or continues at "Referral Marketing".
It is basically a Cycle, and it keeps rotating.
Sales funnels differ from product, business model, etc.
The most commonly used funnel is, Brand Awareness or Product Awareness, Creating a need for that product, Developing the audience's interest in the product, Evaluation, Decision-making process (maybe an offer in the process), Purchase, Referral Marketing Offer, or Repurchase process.
So in this Market Hero & ClickFunnels blog, let's first know the funnel in detail.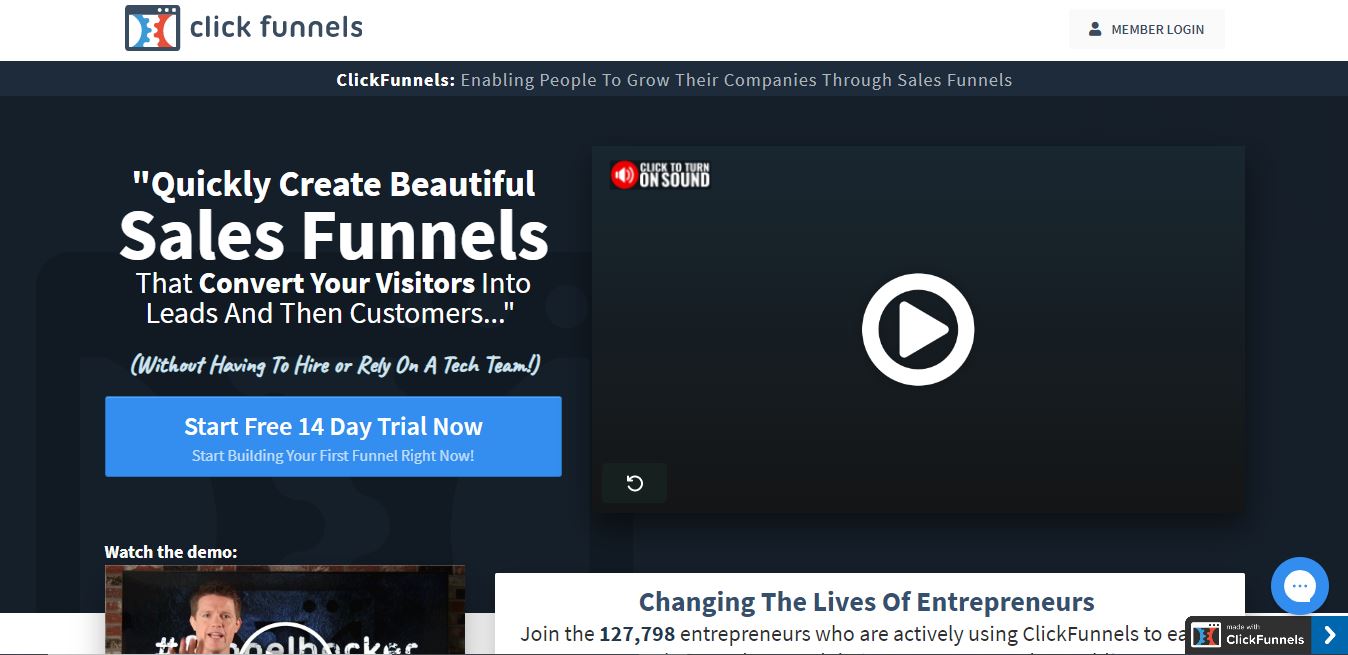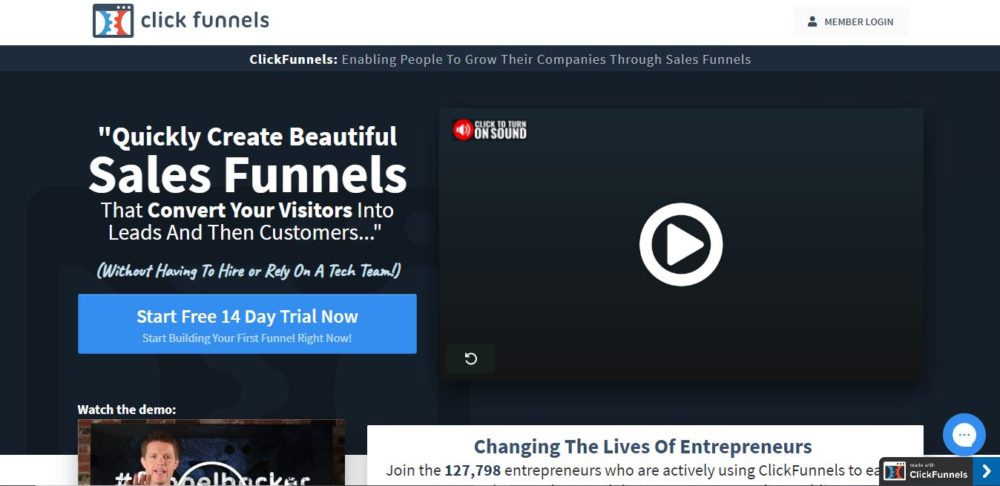 Brand Awareness or Product Awareness:
Creating brand awareness or Product awareness by promoting is usually the first step in the funnel. It is the step when people get to know about your brand or product.
Usually, brand awareness campaigns or product launch or product awareness campaigns are launched through social media channels like Facebook, Instagram, LinkedIn, Snapchat, etc.
Depending upon various factors like, which age group is targeted, who is the potential audience, and so on.
Product awareness campaigns are usually done through email marketing and the brand is already launched and known.
Creating a need for that product:
A step where you make people realize, how this product will help them and why they should invest in your product.
Developing the Audience's interest in the product:
At this step, you start highlighting your product's USPs which eventually develops the audience's interest or you create a FOMO (Fear Of Missing Out).
At this step, you finally evaluate your audience's behavior on the campaigns and you finally start sorting the audience based on their actions and plan your next campaign.
At this process, you mostly create FOMO and create a hurry for making the final purchase decision for the interested audience usually.
At this step, the audience finally makes the purchase decision and ends up buying your product or service and makes a transaction.
Referral Marketing Offer or Repurchase process:
Most Apps & eCommerce businesses use this technique. After a certain period, once the final purchase is completed, you can re-market the same audience.
Or you can even offer a bonus for referring which will eventually lead to repurchase and adding new customers too.
Apart from creating a funnel, choosing the right marketing channels is highly essential for the funnel's success.
You can either use all the channels differently for each step, or you can choose a different channel for each step.
Evaluate every platform before starting a campaign.
Several tools, software, and platforms are involved in the success of a Sales Funnel.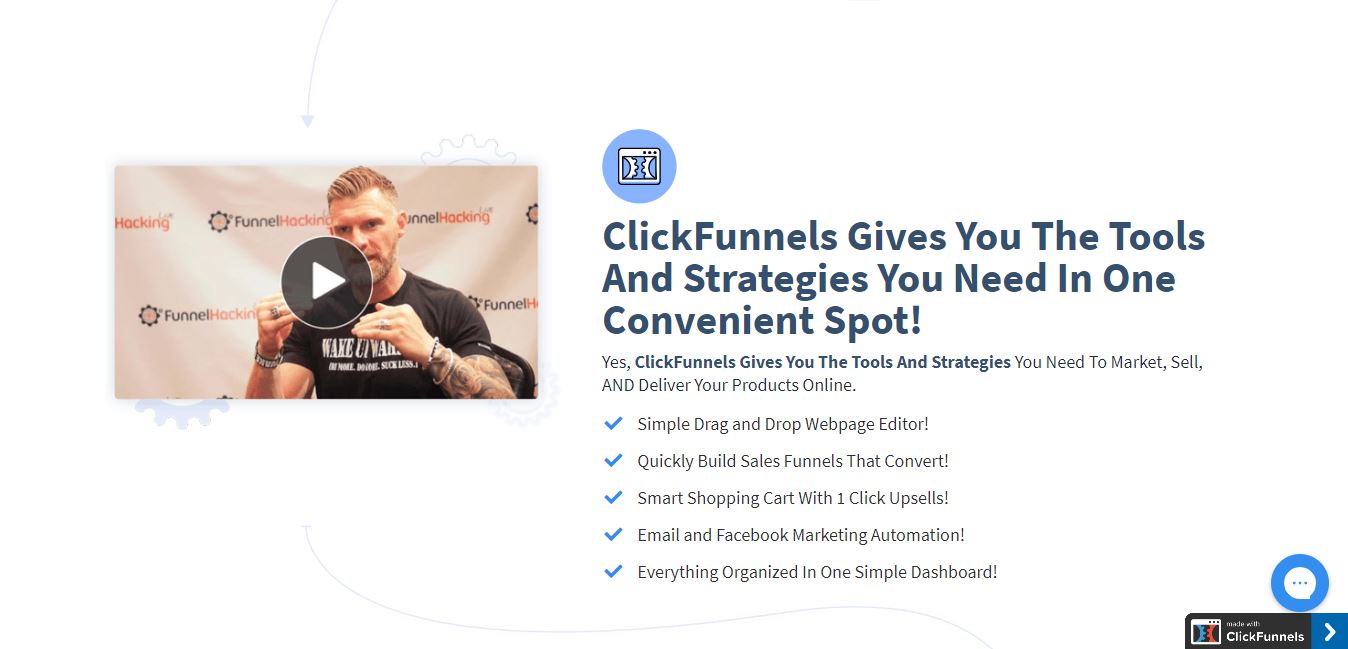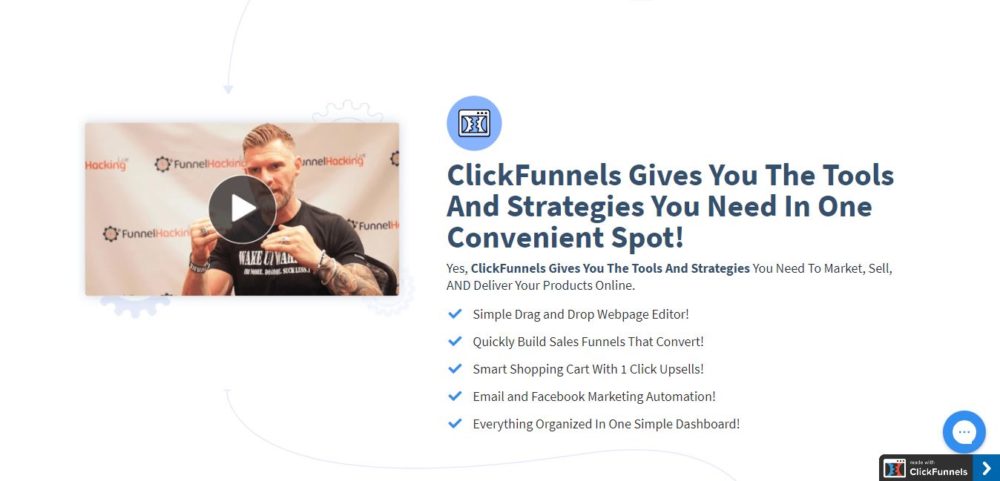 Why Creating A Sales Funnel is Important?
Sales funnel is basically a journey you decide for your potential audience, from knowing your product to making a final decision of buying it and sometimes after purchase even recommending them.
Sales Funnels are highly important to make sales.
The integral part of the sales funnel is also deciding the right marketing channels, tracking, effective multiple ad copies to check what's working and what's not.
Sales funnel shows you the way, in between creating campaigns you won't feel lost if you start by creating the funnel.
Now, let's know the tools, Market Hero & ClickFunnels.
About Market Hero
Market Hero is a marketing solution, using Market Hero you can create landing pages, track sales, Create Sales funnel, Automate your marketing activities, Start messenger marketing, etc.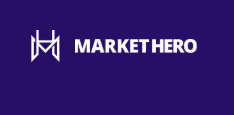 Market Hero is said to be an email marketing solution and it immensely promotes email marketing. It helps you get conversion through email marketing.
Key features of Market Hero:
Easy to use Landing Page Builder
Market Hero offers a Landing page builder. It offers several editable landing page templates.
You don't need a designer, coder, or developer to make a landing page with Market Hero.
Without any prior training or technical knowledge, you can easily create landing pages.
The best part is, you can integrate email marketing tools and other CRM tools to the landing pages built on Market Hero.
In this fast-paced world, it is very important to automate certain processes to reduce manual work and late responses.
Market Hero supports all the major marketing Tools and Softwares which can ease the process.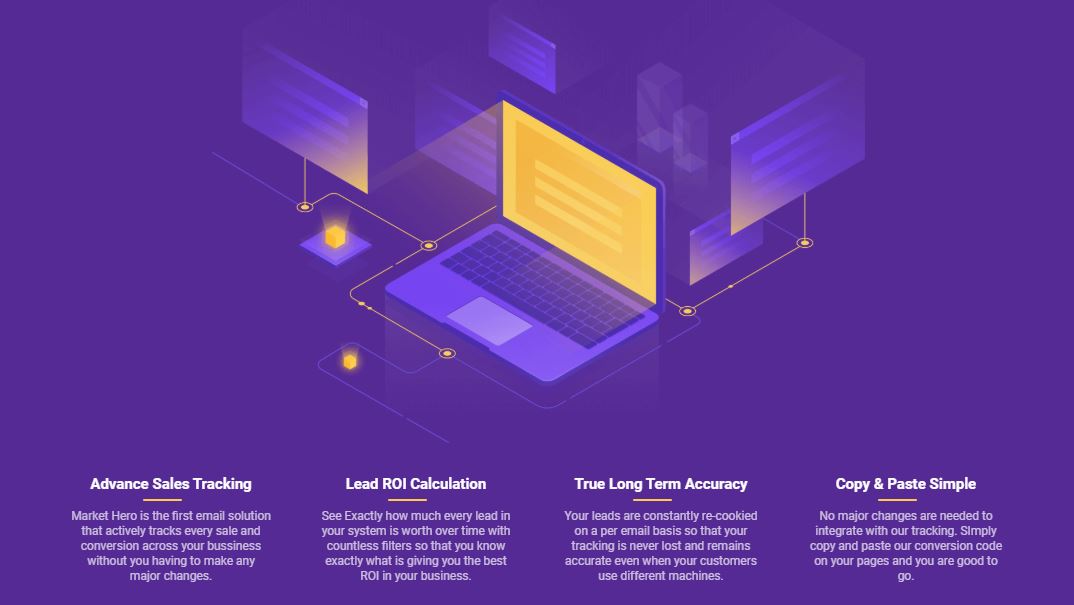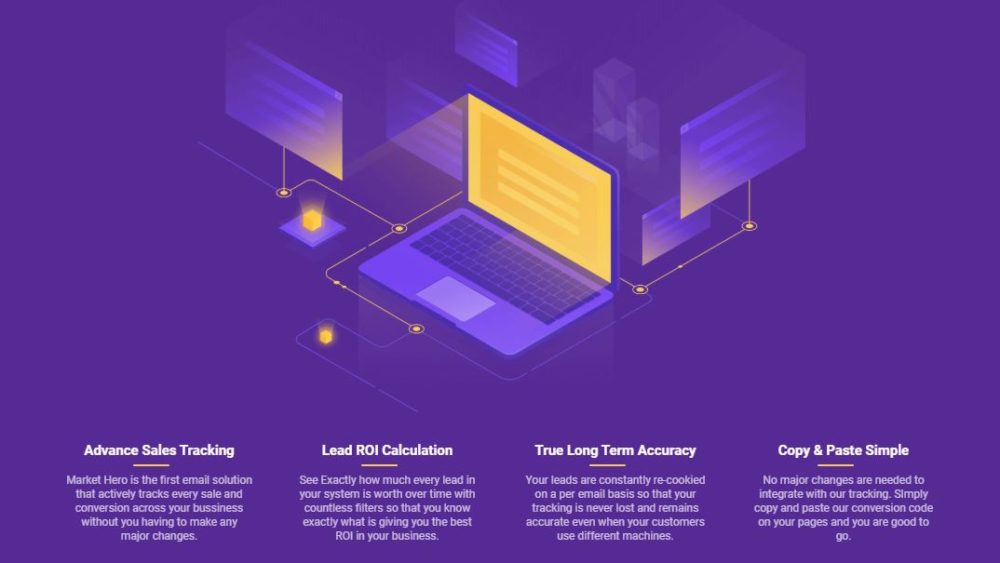 Allows Messenger Marketing
This is a unique feature, Market Hero's most competitors do not support messenger integration.
With Market Hero, you can integrate Facebook messenger and run campaigns.
When we talk about marketing and when we run marketing campaigns it is not on one channel or medium, we try and cover all the major platforms.
It is important to know whether our campaigns are performing well and how much ROI they are bringing in for our business.
Just like I mentioned at the beginning, Market Hero promotes Email Marketing.
Market Hero has an amazing Email Marketing Interface. It can easily be integrated with all the leading Email marketing tools, and other platforms like Zapier, Demio, SamCart, JVZoo, PayKickstart, ClickFunnels, etc.
Market hero also supports email list segmentation which can help you plan your marketing campaigns efficiently.
As business owners, we generate leads through several platforms and it is important to keep them together yet segmented. Market Hero helps you segment and manage the leads efficiently.
Pricing Plans of Market Hero: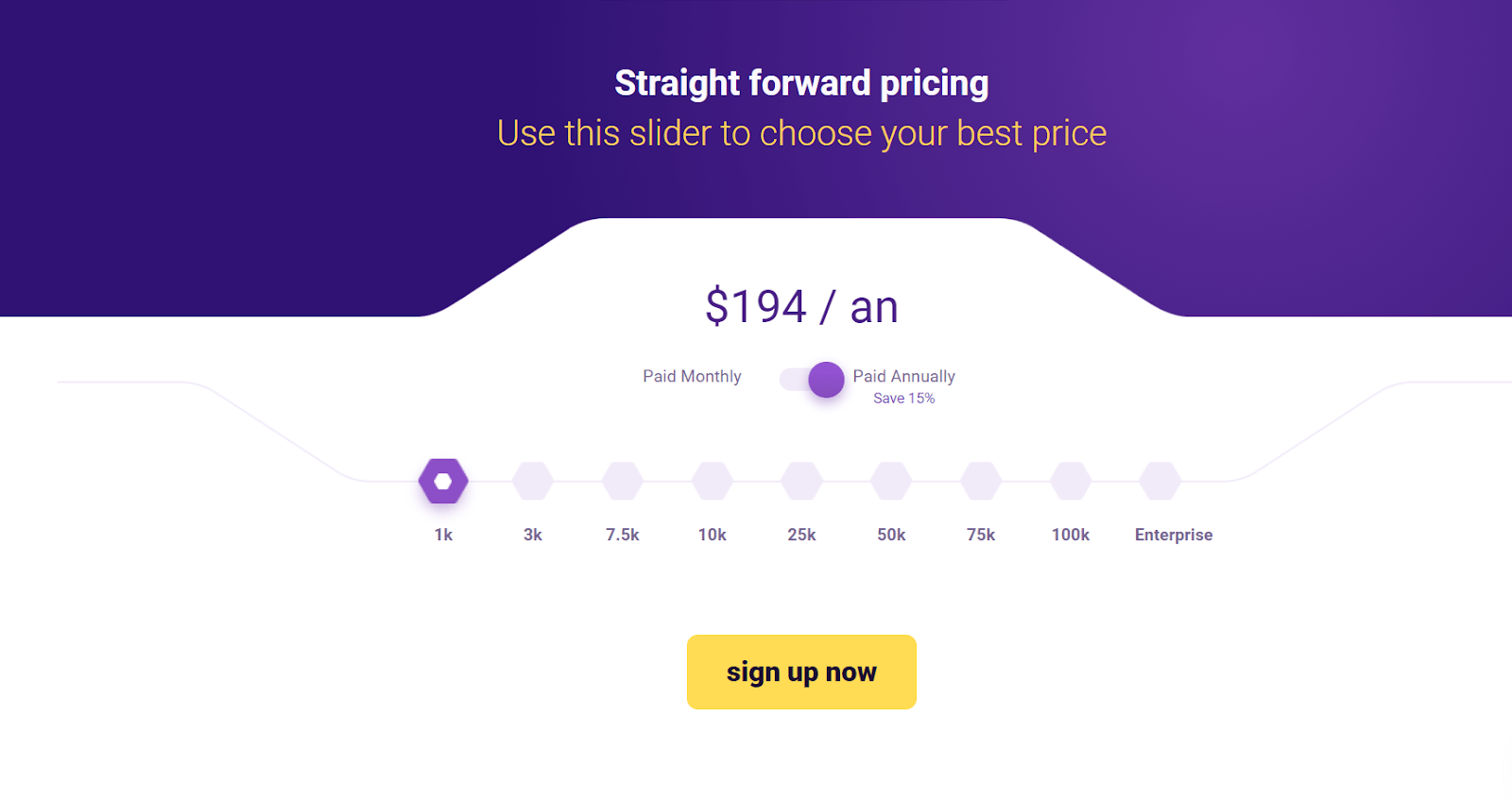 Market Hero offers 9 different pricing packages. The basic key features and functioning of each plan are the same but the visitor limitation, customer base, etc.
Market Hero's pricing plan starts at $194/ Annum ( ($19/ month) for 1k client base and goes up to  $9690/ Annum ($950/ Month) for 1K subscribers or client base.
You even get an option of an Enterprise plan which is the most advanced plan by Market Hero.
Market Hero also offers a 14 day trial period. So before you make the final purchase decision you can use the software and know what you're getting into.
Pros & Cons of Market Hero:
Pros
ROI Tracking.
Supports integration.
24/7 Live support.
You can create sales funnels.
The best tool for email marketing.
Lead segmentation.
Cons
The prices are quite high.
Market Hero is quite complicated to understand especially setting up an autoresponder.
Security is quite questionable with Market Hero.
About ClickFunnels

ClickFunnels is one of the oldest and highly recommended sales funnel builders as of now.
I remember, a few years back when I was asked to make a Sales Funnel, my manager recommended me to use ClickFunnels.
Since then, there's been no looking back. I have even tried and tested many other Sales funnel builders.
ClickFunnels is highly recommended mainly because it has a simple and user-friendly interface which makes it easy to use and understand. This makes the funnel building process easy especially for the newbies.
ClickFunnels offers over 125 template designs, you can choose which best suits your brand color or campaign objective.
Once you create the funnel, you can even save it for future use.
There's no limit to your funnel with ClickFunnels. You can create a funnel as long as you want.
ClickFunnels has proven to be an effective funnel builder to generate great conversions.
Key features of ClickFunnels:
Drag & Drop Landing Page Builder
When you create Landing Page or funnels, you can make it by using the Drag & Drop landing page builder.
You would not require a designer, coder, or even a developer for creating effective and responsive landing pages.
You can make your funnels and landing pages within a few mouse clicks.
Actionetics means ClickFunnels provides you, in-built autoresponder. In case, you don't have another autoresponder to integrate, you can set up an autoresponder on ClickFunnels.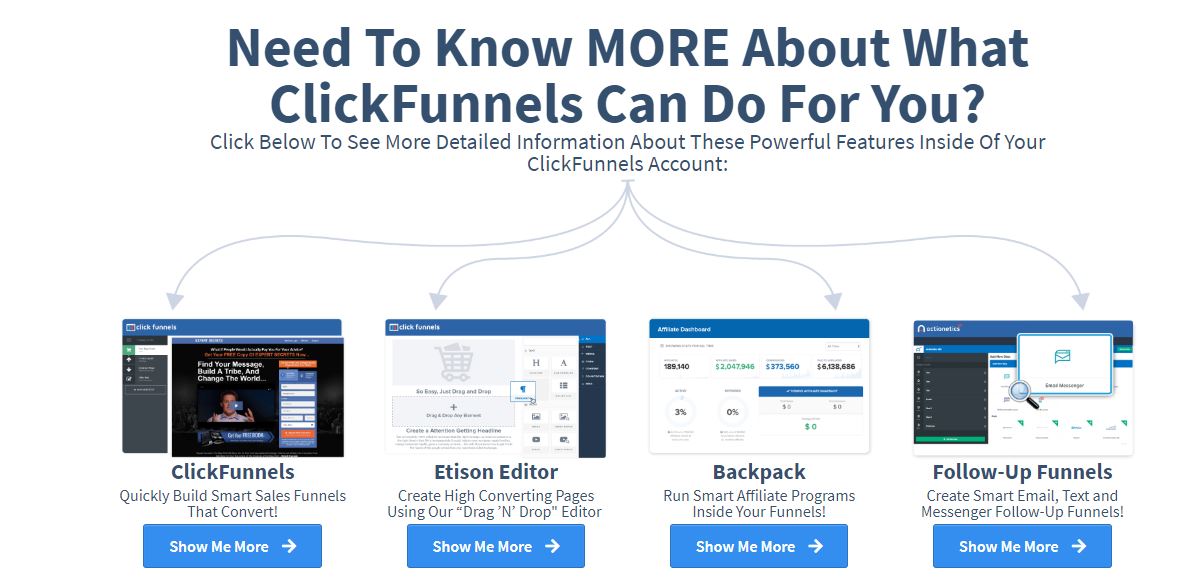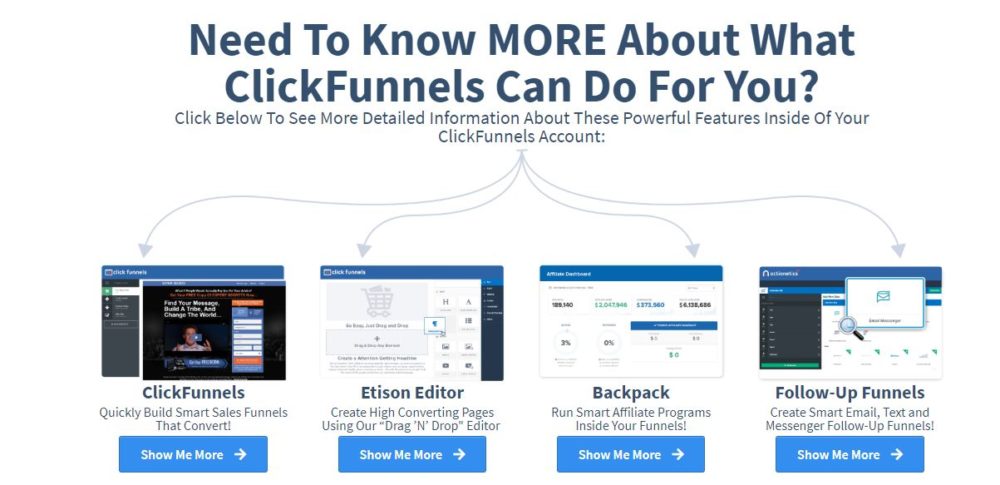 Mobile-Friendly Landing pages
Pages built using ClickFunnels are Mobile friendly, which increases the chance of a conversion.
Most people who visit a landing page through an ad are mobile users. It is highly essential to have mobile-friendly landing pages for better conversions and fewer bounce rates.
Just like an Inbuilt autoresponder, ClickFunnels also offers inbuilt shopping carts that you can integrate with your landing pages and payment gateway.
ClickFunnels supports integrations of all the leading third-party tools which can help you automate a lot of your work.
With ClickFunnels, you can integrate email marketing tools, CRMs, Gateway of payment, etc.
ClickFunnels supports all the major marketing tools, to name a few, ClickFunnels supports, HubSpot, MailChimp, ActiveCampaign, WordPress, Drip, PayPal, etc.
I am sure you know enough about ClickFunnels now, let's move on its pricing and know ClickFunnel's pricing plans.
Pricing of ClickFunnels: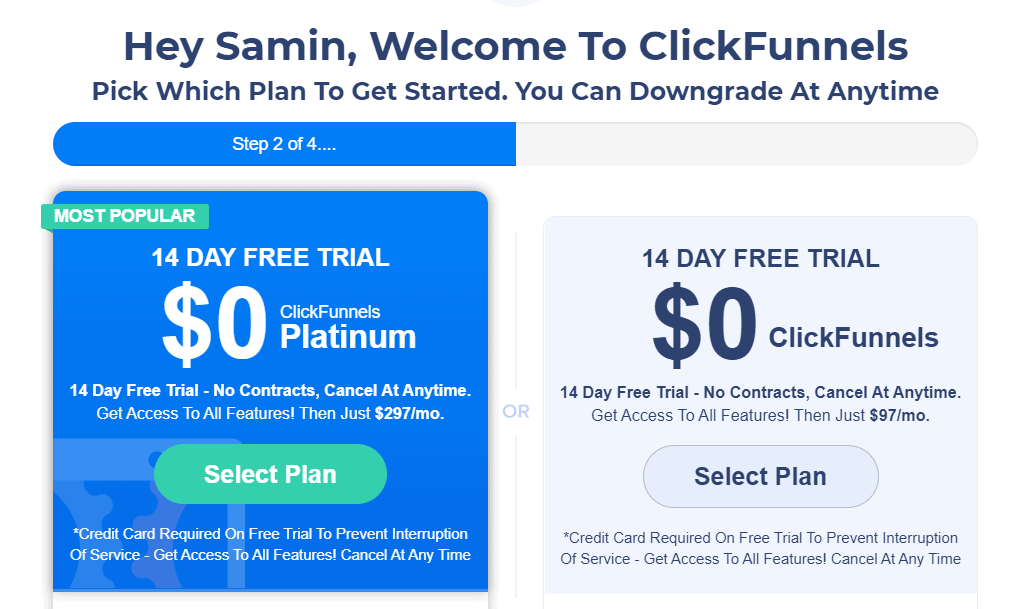 ClickFunnels basically has two pricing plans to offer and each plan offers a 14 day trial period. So before you make the final purchase, you know what you're getting into.
The basic features of both the plans are the same which includes, Email Integration, WordPress integration, Shopify Integration, Gateway of payment support, A/B Testing, etc.
Let's know more about the first pricing plan, the first plan costs you $97/ month. This plan supports the creation of landing pages.
This plan supports traffic up to 20,000 visitors per month, allows you to create 100 landing pages, it provides you A/B testing and email integration.
Let's move on to the next plan, i.e., Etison Suite Plan, this plan costs $297/ Month. With this plan, you're allowed to create landing pages, sales funnels, and most importantly it supports unlimited funnels and visitors.
Just like the first plan it supports email marketing tool integration, the gateway of payment, A/B Testing, etc, and all the other features.
In case you're wondering, which is the right plan for you.
I am here to help you.
If you're a small to medium-sized business or a freelancer then you must go for the first plan as it is quite affordable and offers to allow a decent number of visitors.
In case you're a big-sized business or an agency then you must go for the latter plan as there is no number limit.
Rest, as I always say you know your business and budget better considering it you can choose the pricing plan which best suits your requirements and budget.
Pros & Cons of ClickFunnels:
Pros
Easy to understand and use.
Offers conversion tracker.
Inbuilt autoresponder and shopping cart.
Supports A/B Testing.
Funnels can be shared.
Cons
Pricing is a bit unaffordable for small businesses.
Creating funnels gets a bit confusing sometimes.
Let's move on to the final part of this Market Hero Vs ClickFunnels blog.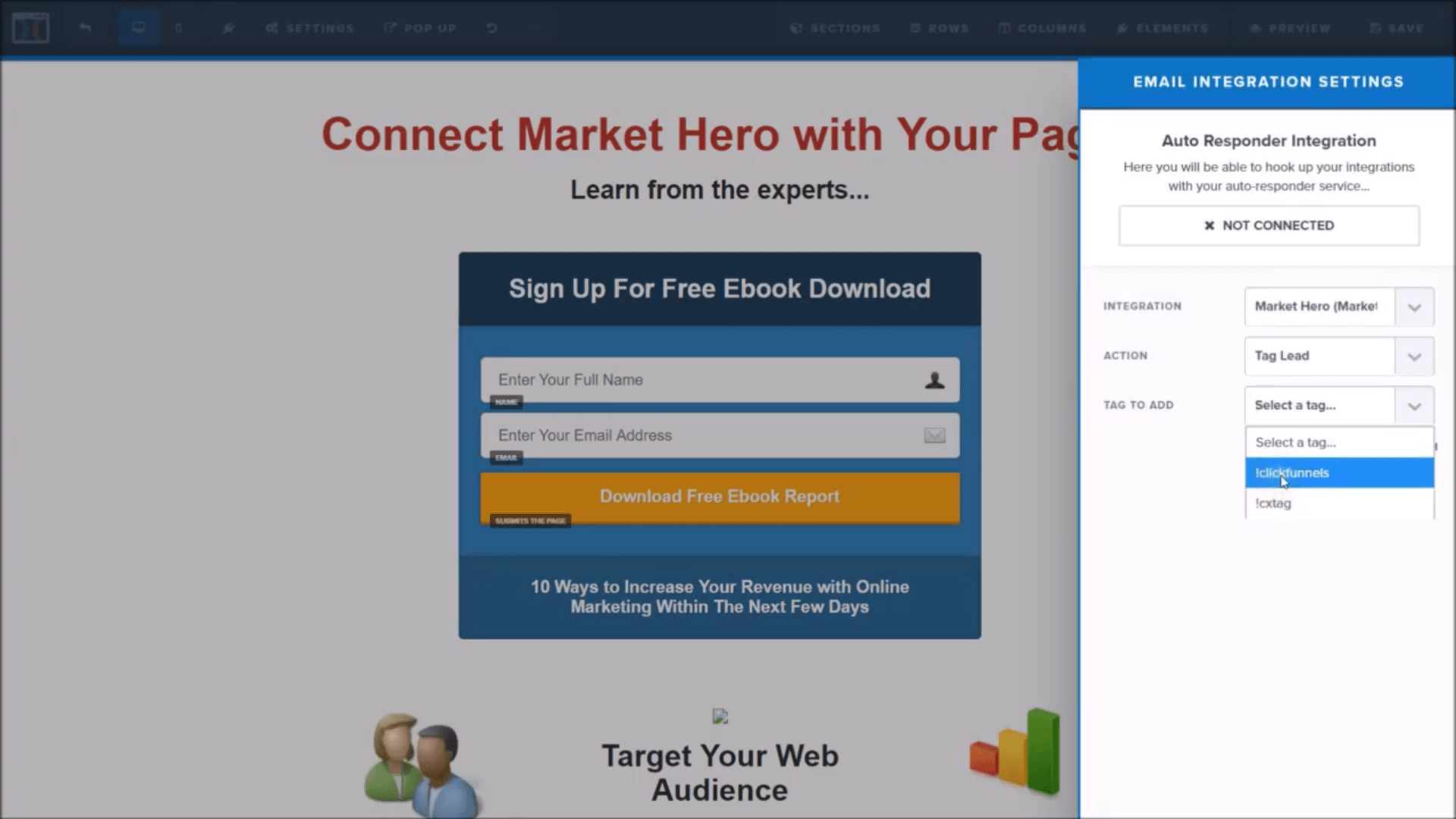 ClickFunnels Customer Reviews 

Market Hero On Social Media

ClickFunnels On Social Media


Quick Links
FAQs | Market Hero Vs ClickFunnels
👍 Do I have to pay for updates of ClickFunnels?
No! ClickFunnels give constant updates to their software, add new templates and you get it all for FREE! Because ClickFunnels is on the cloud when they make an update or add new features, they automatically show up in your account!
💁‍♀️ Are my funnels secure?
Yes! Security is our top priority, and we built ClickFunnels from the ground up to make sure your funnels, subscribers, and members' area are secure. You don't have to worry about staying up-to-date with plugins that can easily be compromised.
🙇‍♀️ Can students get a Market Hero discount?
Yes, students can get student discounts by searching for students discounts on Market Hero websites. The student's discounts ask for specific valid credentials for the discounts.
Conclusion | Market Hero Vs ClickFunnels 2023
It's time to conclude the debate on Market Hero & ClickFunnels. If you'll see both the tools i.e., Market Hero & ClickFunnels from a bird's eye view both the tools are much different from one another.
Market Hero primarily focuses on Email marketing Automation & Lead Management. ClickFunnels is known as a sales funnel builder. Although you can do both using any of the tools.
Talking about the user interface, Market Hero has a much better and clean interface which makes the tool super easy to understand and use.
To use ClickFunnels you need some time to understand the tool and use it. Creating funnels using ClickFunnels can get quite tricky especially if you're creating a long funnel.
Most of the key features of both tools are almost the same, the pricing of both tools is much different.
For small businesses, I find Market Hero a more affordable option.
You can make the choice based on your understanding of the tools, budget, and business size.
Hope you found this Market Hero Vs ClickFunnels 2023 Comparison beneficial!