SpyFu vs. SEMRush — Which is the best SEO tool?
Main Differences Between Spyfu vs SEMrush
The following are the primary differences between Spyfu and SEMrush:
On higher price levels, SpyFu offers unlimited search results, but SEMrush limits each tier.
SpyFu offers data on competitors dating back over ten years, but SEMrush only provides data dating back to 2012.
As an SEO software, SEMrush has a lot more features, whereas SpyFu is more limited to competitor analysis.
SpyFu does not have a traffic analysis tool, whereas SEMrush does.
In comparison to SpyFu, SEMrush provides a stronger overall keyword research tool.
About SpyFu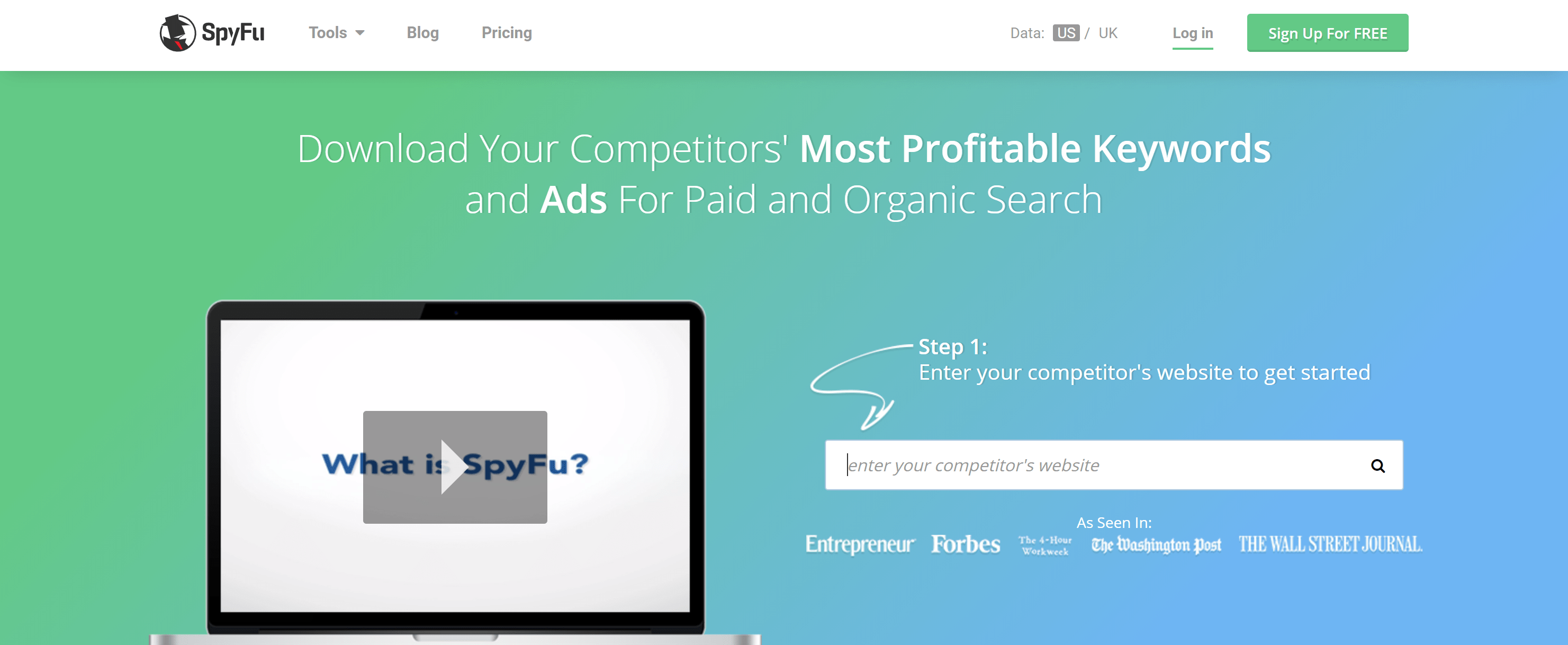 Mike Roberts, SpyFu's founder, initially offered it to the market in 2006 as a solution for marketers looking to transform their PPC and SEO tactics.
It has since expanded to become a major player in the keyword research and keyword planner industry, offering cutting-edge solutions to help search engine marketers succeed.
SpyFu isn't just about keywords and search patterns to accomplish this comprehensively. It now includes sponsored ads, organic search, and competitive intelligence in its services. All of this is possible thanks to a single, consolidated, and user-friendly interface.
When it comes to the interface, SpyFu follows a clear and uncomplicated principle.
Simply type a domain name into the search bar and press Enter. After that, you'll obtain useful information on backlinks and organic ranking histories. We have shared the SpyFu Coupons and deals to save up to 45% OFF.
About SEMRush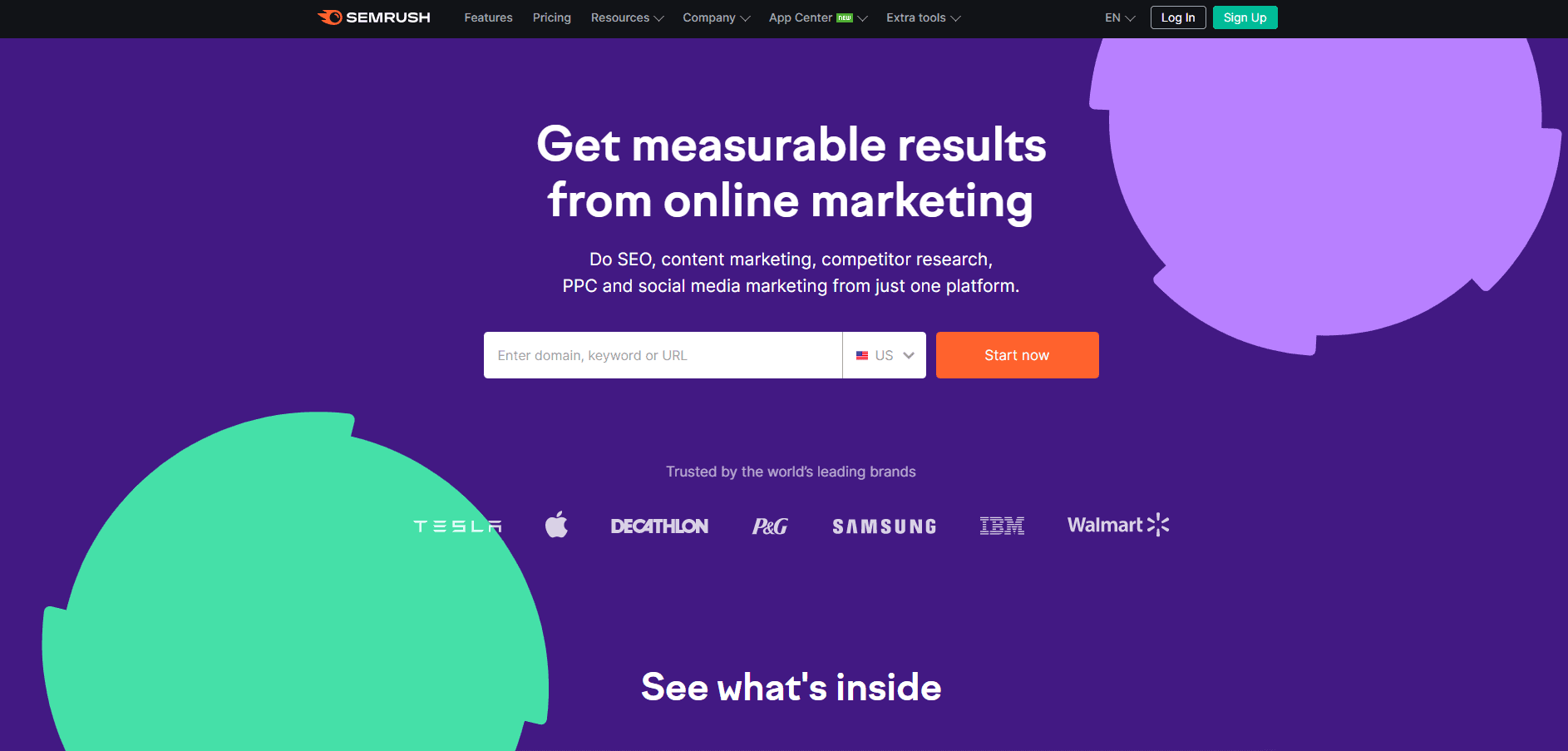 SEMrush, on the other hand, was simply a concept in 2008 when it was launched. A small group of IT and SEO experts banded together to streamline online competition, aiming to make it more transparent and fair, with equal opportunity for all participants.
SEMrush has grown tremendously over the last decade, establishing itself as a full digital marketing management package.
This tool, like SpyFu, continues to give useful data that businesses may use to improve their search engine marketing efforts. It also performs a competitor analysis, generating data on their traffic trends, campaign success, advertising they are running and the associated spending, as well as keywords they rank for.
SEMRush vs SpyFu: Keyword Research 
SpyFu
When it comes to keyword research, SpyFu means business. That's something you'll notice right away when you log in. The best part is that everything is broken down into the finer aspects that really matter.
Before going into the remainder of the data, the Overview tab provides you with precisely what you need. It shows broad information about a site's SEO prospects, focusing not just on organic keywords but also on the click value associated with those keywords.
What's more, you know what? You can run almost any domain name you can think of.
SpyFu also analyses the data to show your site's top competitors and their organic keywords.
SEMRush
SEMrush is a virtual Amazon rainforest in and of itself. Basically, it's a one-stop shop for everything. So it's understandable if finding your feet in keyword research takes you longer than SpyFu.
Also, don't let the Keyword Analytics tab fool you. It's not the only thing here that has to do with keywords. Under Domain Analytics, the Organic Research tab is also extremely beneficial.
And it accomplishes exactly what you could have guessed by now. It will display the particular keywords for which a website is ranked.
SpyFu vs SEMRush: Link Analysis
SpyFu
SpyFu includes a variety of useful features for evaluating not only your links, but also the overall link framework of your competitors. Finally, it adds up to a detailed report on their complete SEO strategy.
To begin, you'll be able to see a comprehensive list of external links from any website. Plus, of course, a list of inbound links to that specific site from other domains. SpyFu further divides this down into sorts of inbound links leading to the site to make the image clearer.
SEMRush
SEMrush is also quite good when it comes to link analysis. It looks for incoming links on websites and then generates information on how they compare to competitors, all link sources, and overall link strength.
With this tool, you may find out the actual IP addresses of your site's backlinks, the types of content marketing that generate backlinks, the sources of your competitors' strong backlinks, and whether your backlinks are authentic or spam.
SpyFu vs. SEMRush: Pricing
SpyFu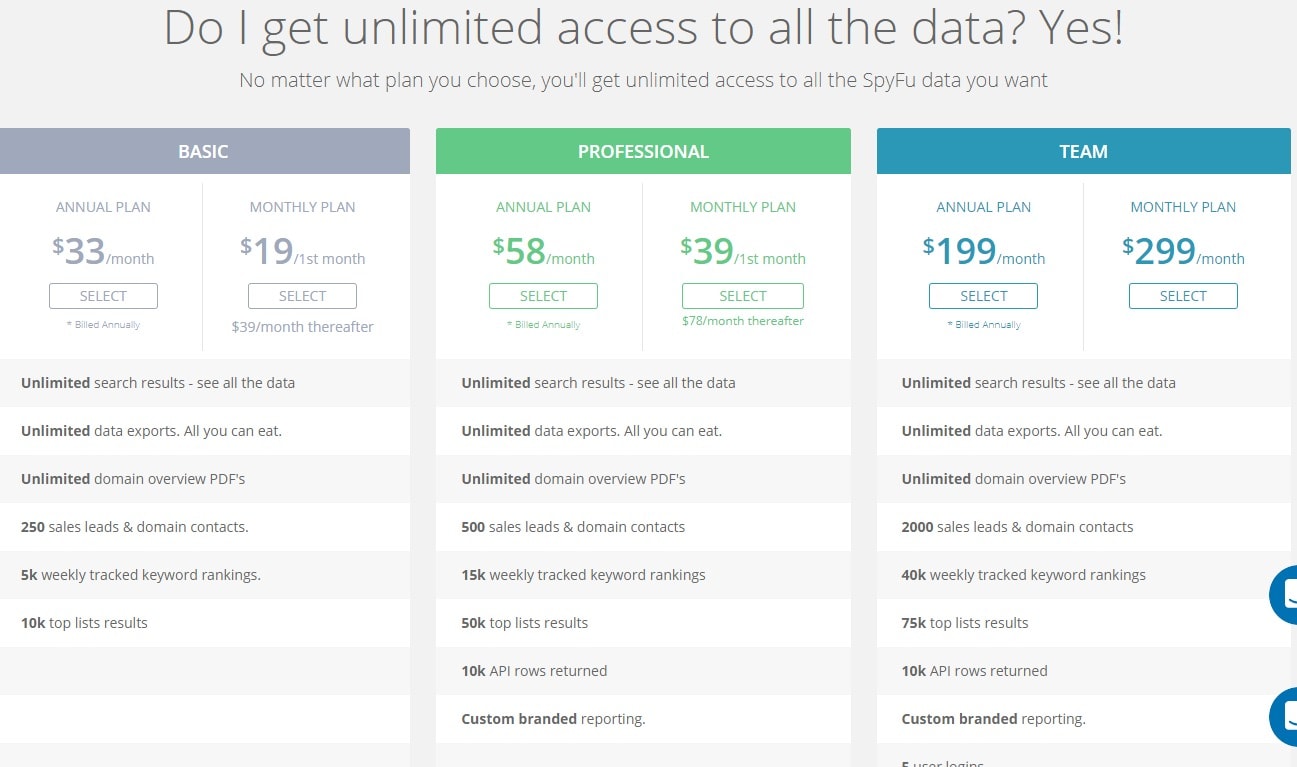 SEMRush

Conclusion: SpyFu vs SEMRush | Which One is Better SEO Tool? 
Overall, SpyFu and SEMrush have proven to be two of the most effective SEO tools for digital marketers. Both have vast products and features, but one may be a better fit for your organisation than the other.
When it comes to SEO overview, domain keyword assessment, keyword tracking, keyword predictions, and rank history, SpyFu and SEMrush are on par.