Today we have featured an article on Tactical Arbitrage Review 2021. This article covers detailed insights, pros, and cons, and more about Tactical Arbitrage.
Are you selling products like furniture, antiques or vintage?
Are you looking to get started on Amazon FBA and are confused about how to find products that will be profitable?
Amazon, as we all know, is one of the best e-commerce platforms in today's time. It has the ability to work with various products in the market, which makes it super famous.
Sellers on this platform try hard to get a wide range of items for selling and also beat their competitors. One such tool that has empowered them to attain this is Tactical Arbitrage.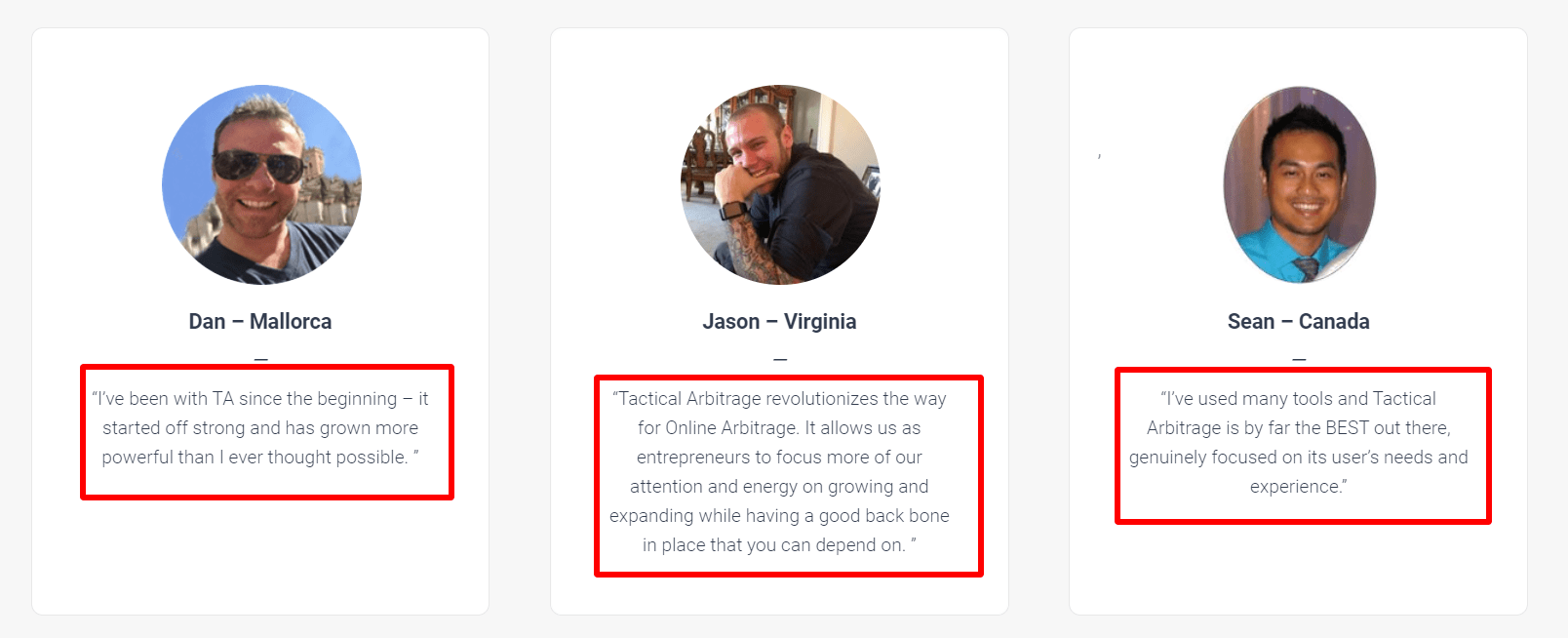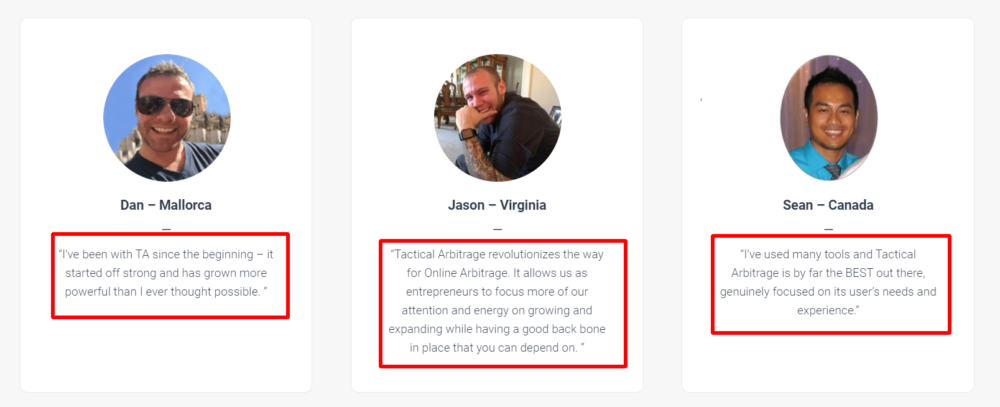 If you are a seller using the Amazon platform, Tactical Arbitrage will let you realize the effective and quality leads you can be working with. It also helps in finding both products as well as leads on Amazon as quickly as possible.
With tactical arbitrage, you can source a wide and numerous variety of products on Amazon. All in all, Tactical Arbitrage basically widens the seller's profit margin on Amazon.

You might have questions like this for Tactical Arbitrage:
What Is Tactical Arbitrage?
To begin with, Tactical Arbitrage is basically an act in which the price of a particular product gets sourced from other retailers. It is then sold at higher prices in other markets.
This way you can earn profits. The sellers on the Amazon marketplace or retail get to earn their profit by comparing the prices of their products in the third party retailer or the brick and mortar store prior to buying them in Amazon at competitive prices. This can be down for other online platforms as well.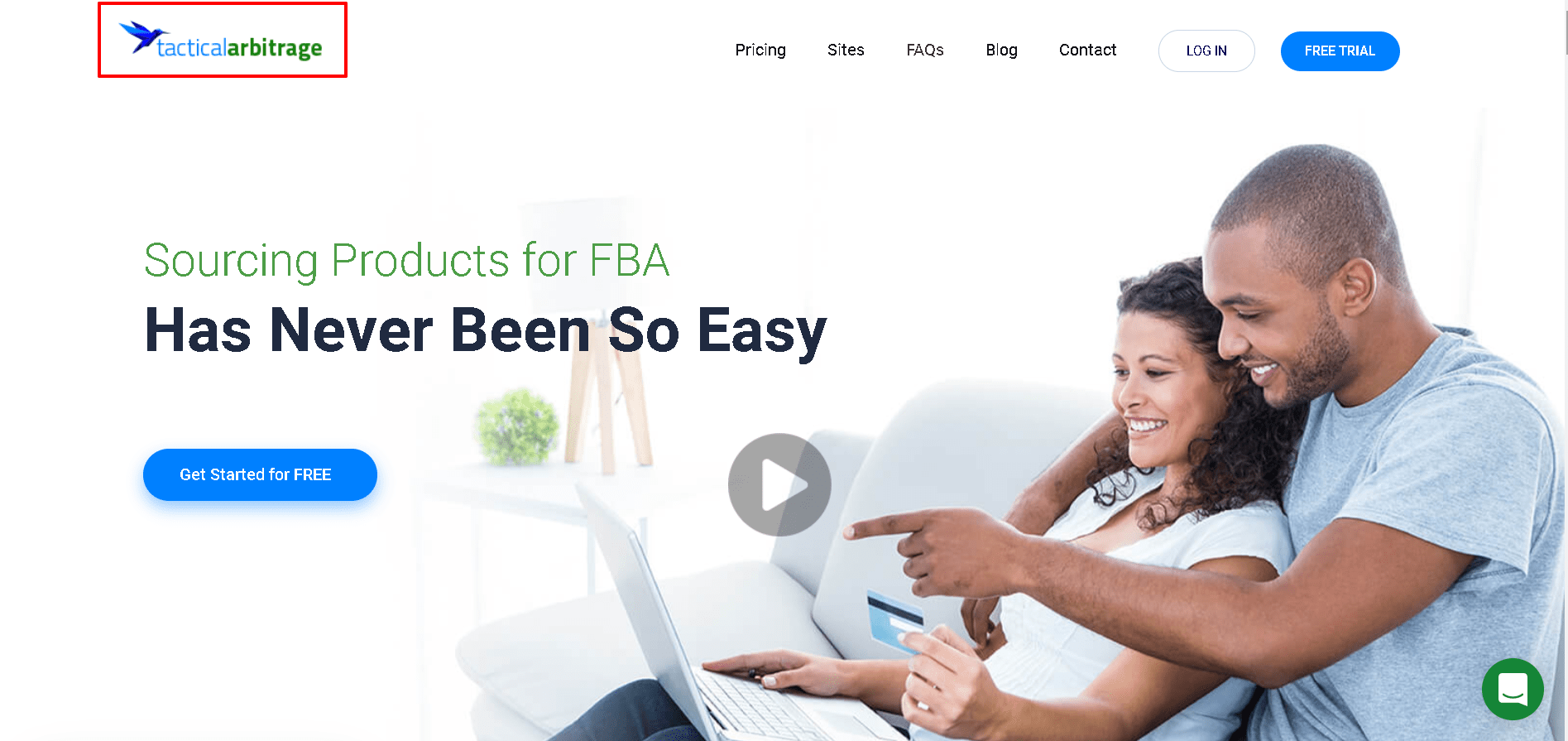 NOTE: Use of the Tactical Arbitrage platform requires an active Amazon Professional Seller account to correctly conduct successful product searches.
What Is Tactical Arbitrage?
Created by the owner of Visual Magic Production Ltd, Alex Mox, the software was first released in the year 2015. Since then Tactical Arbitrage has been regularly updated and the last update was released in July 2019.
Tactical Arbitrage is helpful in searching the low-cost wholesale products that can be resold in order to earn profits.
This way the tool helps in making the right decisions by providing you with data regarding different products and also suggests their recommended pricing for re-selling.
It also helps you with information on how you can get the best ROI (Return on Investment) for your business.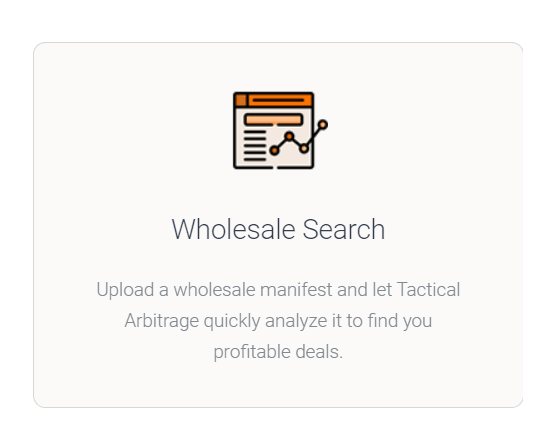 Can Give You A Tactical Edge Over The Rivals
On Amazon, you will find a plethora of entrepreneurs whose business is all about buying and reselling the products.
This is exactly why you require a tool that can give you an extra edge over your rivals. Tactical Arbitrage is a wonderful tool that offers innumerable data points for analyzing and opting from.
It is created with advanced-level algorithms that gets you the list of those products that will be suitable for you. This way, you can get greater profits when buying and reselling on Amazon. 
Offers Reverse Lookup Feature
Reverse Lookup Feature involves picking up the product from Amazon and then searching it up with other retailers or Amazon marketplaces.
You can do this by scanning a product's barcode that you come across on Amazon, and with this feature, look for the other marketplaces that sell it at competitive and lower prices.
You can buy products from this point and then resell them for earning profits.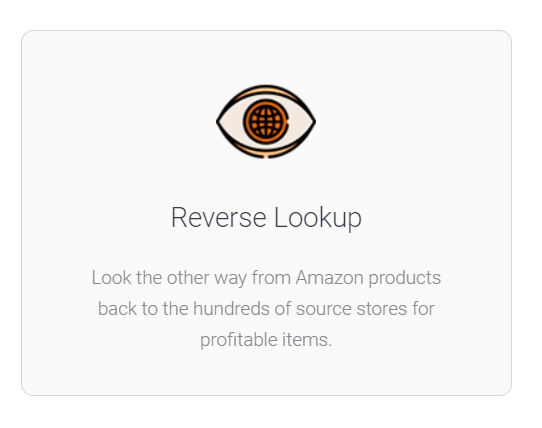 Tactical arbitrage is designed with search algorithms that can help you in searching for products that include various books and a plethora of other items and get to you with things suitable for you to work with.
This search result list has all those products that are particular to what you wish to work with.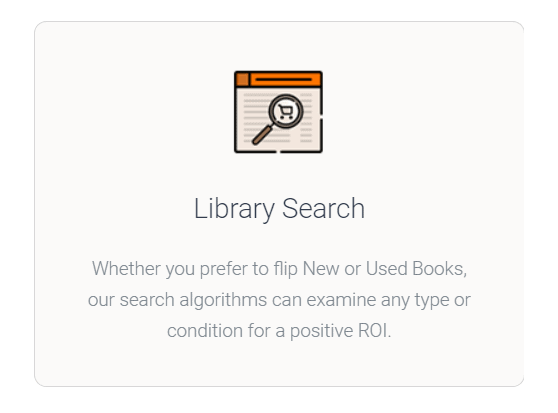 With the help of this feature, users can source the products that are sold at a cheap price in one Amazon Marketplace and then resell them to the other marketplace in order to bag a profit.
You might have observed that product prices like that of the books or many other products vary when checking them in different Amazon Marketplaces.

This way, the entrepreneur can take benefit and earn profits from the arbitrage opportunity and resell those products between the prices set.
To put that in perspective, you might come across a particular product that might be sold for $5 in a particular marketplace and $8 in the other. You can purchase the product from the former one and then sell it in the latter market with the price not exceeding $8.
Excellent Support And Training
Considering the aspect of training the users about the function, the tool is definitely the best. It is because of the intensive investment in the various instruments that the users and beginners get for reaping the most out of this platform.
You can opt to learn from the videos that are made available. Though there is a humongous level of data to cover, this ensures that the users get the best when they opt for working with the platform for the purpose of sourcing.
The support that is offered by the experienced users helps in guiding the newbies and others who probably are stuck when trying to get the best out of the platform.

The tool presents the entrepreneurs with a plethora of ways with which they can be earning by investing in the platform.
This is possible via a plethora of features that are added as the platform goes through various updates almost every week. 
Tactical Arbitrage Works For You If…
You are a seller who utilizes the Amazon Online Platform.

You are a beginner in the online selling business.

The Amazon FBA sellers need to automate the entire process in what they get the process for sell on Amazon. 

The Amazon FBA sellers need to build the outsourced teams that will enable them to get a plethora of products for selling on Amazon in a profitable manner.

The Amazon FBA sellers who on a full-time basis wish to partake in the Arbitrage.
Online Arbitrage · Online Arbitrage is the art of sourcing products from retail suppliers and then selling on the Amazon FBA platform for profit.
Online Arbitrage makes you money when you buy items at a significantly lower price compared to what you will sell them for on a different marketplace.
Tactical Arbitrage helps you source profitable products to sell on Amazon FBA. Discover 1000's of products to sell for a profit.
How To Use Tactical Arbitrage Step By Step Guide?
If you have decided to use Tactical Arbitrage for the purpose of buying as well as reselling your items on Amazon, you need to keep in mind the following things in order to make sure that you can reap the most out of the platform. 


Is The Platform Worth It?
Just like the most notable and best arbitrage tools on Amazon, the Tactical Arbitrage will empower you in realizing numerous benefits like:
Getting access to reselling the products even in the categories that are restricted will be of immense profit as you will get to reap great profits in the areas without much competition. 

You will also get to work with the best preparation centers for products. 

You will get to work with super-effective software for automated sourcing. 
When you compare the Tactical Arbitrage with other arbitrage software types, then you should be considering the following:

The Supported Retailers That Are Available
Just like the majority of other software, Tactical Arbitrage is supported by numerous retailers that can just be enough for you in order to work in various countries.
The platform has a training section designed for bringing the users to get synced with the usability that their functions have to provide.
There are various social media groups that offer support on getting the best out of the sourcing on Tactical Arbitrage for the products to resell on Amazon. 

Tactical Arbitrage software lets you filter your results that you get from the search so that you can get only those that you can be working with.
For example, if you are filtering things according to the returns that you want to earn. Set the minimum return level that you wish to be working with. 
Tactical Arbitrage lets you access the list of stocks that different wholesalers deal with. Then you can decide whether you should be buying them as they can be pretty low but then you have to buy a specific quantity in order to gain an advantage from it. 


Accessibility Of The Amazon To Amazon Flips
Great software for arbitrage should let you get the items and products that you can both buy as well as resell within Amazon.
The feature lets you pick the product you wish to deal with from Amazon and then look for it in a reverse manner.
This way, you get the retailer who sells at comparatively lower prices. This way, you get an opportunity to both buying a product from a realized retailer as well as selling it on Amazon at a competitive price. For getting this done, you need to scan the barcode of a certain product on Amazon.
Can you make money with arbitrage?
You can make money if you buy something from a store. This is called retail arbitrage. If you have the right profit margins, it is a good way to make money. You buy things at one store and sell them at another store for more money than what you bought them for.
What is tactical arbitrage used for?
Tactical Arbitrage is a website that shows you the price of Amazon's Buy Box and the rank of the product. You can also see products that are selling well, so you can buy them too.
Is online arbitrage legal?
Can you still do online arbitrage? Well, the rules for online arbitrage haven't changed a lot these years. As long as you sell valid products and follow Amazon policies, it's legal and you can do it. If you keep invoices, it can protect your business from all possible problems.
Can you make a living off retail arbitrage?
Yes, you can make big margins on the products you sell and it is a tested method to make a little extra cash on the side. But retail arbitrage is not a long-term strategy to build a business that can be sold for profit.
How much can you make with arbitrage?
You can make a few hundred to $2,000 per month selling your products on Amazon. This does not mean that retail arbitrage is easy. It's very competitive and difficult to scale.
How much money can you make doing online arbitrage?
The amount of money you can make from selling a property varies, but it can be $100 to $50,000 per month. The seller might not be able to get the profit if they fail.
How much do you need to start retail arbitrage?
Retail arbitrage is a good way to make money if you have less than $200. You don't need to buy lots of your product from a supplier, because it will be cheaper if your product doesn't sell. Retail arbitrage is a great way to make money quickly.
What is Amazon Tactical Arbitrage?
Tactical Arbitrage checks Amazon in real time and helps you find products that are selling for less than the average 30-90 days sales price. You can also search by category and set parameters like sales rank and return on investment after fees.
How does Tactical Arbitrage work?
Tactical Arbitrage helps Amazon sellers find the products that are most profitable to resell. They do this by searching 3rd party websites for a product and comparing their prices to Amazon's price, looking for opportunities to buy low and sell high.
How do I cancel my Tactical Arbitrage?
You can cancel your subscription to the Tactical Arbitrage service at any time. To do this, either go to the Your Profile page when you are logged in and click on the Cancel link, or go to the Accounts tab in Settings and click on Cancel Subscription.
Does Tactical Arbitrage work for eBay?
One way I find books to sell on eBay and Amazon is by doing online arbitrage. That means buying a book at one store for a low price, then selling it at another store for more. This can be done through this company called Tactical Arbitrage. They have an app that you can use to search for new and used books with just a few clicks, which you can set and forget about it while you make money!
What is Tactical Arbitrage library search?
Library Search is a website we have on our Tactical Arbitrage software, and it has three different ways to search. We can type in codes or keywords, but with that we are not sure if they will find what we want. The other way is to select a product category on the company's website. This way you know what you are looking for before going into Library Search.
Is arbitrage allowed on Amazon?
Retail arbitrage is allowed on Amazon. That means that you can buy products in stores and then sell them for a higher price online. Some people think that retail arbitrage violates Amazon's policies, but it does not.
Is Tactical arbitrage legit?
The answer is yes. Tactical Arbitrage does work. I've used it to find books online for more than 2 years on Amazon.
What can you arbitrage?
This is a way to profit. A trader buys something at one price in one market and then sells it for more in another market. You may also make a risk-free profit this way.
How does Amazon arbitrage work?
Arbitrage is when you buy something at a store to then sell it for more money. You want to find something that is cheaper and sell it on Amazen. For example, if the Walmart near your house has 10 pencils on sale for 50% off, you could buy them for $5 and then sell them on Amazon for $10.
What is tactical Arbitrage flip pack?
Flip Pack lets you find products to sell that are available in Amazon Marketplaces. You can search for deals and buy them. You might also want to try the Arbitrage option, which lets you search hundreds of retailers, not just one marketplace like Flip Pack.
Tactical Arbitrage Real Customer Review & Testimonials?

"Tactical Arbitrage has helped us create a life changing income for our family. We were able to travel for 2 months solid while TA worked in the background finding products for us."
Have been using Tactical Arbitrage for several years now and can say that it's not just a great product but a great company. Great customer service, constant product development and community interaction. I've had the pleasure of meeting Alex once before and he's a great guy with a great philosophy on running a company.
Best tool for Amz Seller. Great Community. Unwavering support by the product team! If you ever wanted to get started selling on Amazon this is the best tool