In this post, we have shared an Ultimate Guide to Amazon Advertising for 2023.
It is evident that whenever you talk about paid ads with your team, you have to discuss just two to three options. Facebook, Instagram, Pinterest.
Ohh, but wait, what about Amazon? Have you not tried Amazon?
Amazon launched advertising on Amazon in 2018, which was formerly known as Amazon Marketing Services. It works as a solution for search advertising for the vendors on Amazon.
The function of Amazon Ads is similar to Google's pay-per-click. Sellers only pay when buyers click on their Ads.
If you are not into Amazon Ads, then your team should consider this excellent advertising platform.
According to Amazon, almost 76% of users type their query in the search box when they are looking for a product. By using search advertising, brands can stand out in the competition.
It is also believed that people not only use Amazon to buy a product. 90% of users use it to check the price of a product; 72 % of consumers use it to search for product ideas, 56% of users start their search for a product from Amazon.
So, there are several reasons as to why a consumer visits Amazon.
If you are also looking forward to advertising with Amazon, you should be aware of a few basics.
To help you get started, we have prepared this Ultimate Guide to Amazon Advertising to know about different kinds of Ads that you can run on Amazon.
Also, know some of the best practices to get better returns. Read further to know more about how you can use Amazon to advertise your products.
Ultimate Guide To Amazon Advertising 2023 (Beginner to Advanced)
Should I Advertise On Amazon?
When you first heard of Amazon advertisements, you must have thought that they are right for you?
If you are into selling products online, then Amazon is a great place to advertise them. You can obtain maximum benefits by opting to promote your products on Amazon.
Your products will appear in front of more eyes, and it will help you get more buyers for them. If you can decide whether you should opt for it, we recommend starting with a small budget for products that already perform well.
For instance, start it with one of your top-selling products. When you observe that the ad has an ROI, plan to expand your campaign. You can do this by incorporating ads for other types of products as well.
Another compelling reason for which brands are using Amazon advertisements is that when they advertise using Amazon advertisements, their organic reach enhances.
It is repeatedly observed by marketers that organic ranking is improved for the keywords used in PPC campaigns.
When a product sells better on Amazon, it automatically is placed on the top of search results. This way, it secures a higher position in the search results of Amazon.
Hence, investing in Amazon Ads will boost product sales, but organic reach also improves considerably. Amazon Ads has made the life of several product sellers easier.
Amazon Advertising Cost
The average cost per click on Amazon is rarely more than $0.35. Hence, it makes Amazon ads one of the most cost-effective CPC ads than what search ads of Bing Ads or Google Adwords charge.
The cost is more or less comparable to a few lowest CPC ads of Facebook or Google display. The searches on Amazon displays more of commercial intent, and so those are more promising numbers.
By following a few tips and tricks, sellers can lower their advertisement costs by optimizing them better.
Types of Amazon Ads- Ultimate Guide to Amazon Advertising
We are sure you have the best banner ads curated by your creative team that you plan to use for branding purposes.
Moreover, you also look forward to driving sales from your eCommerce business by creating ads similar to Google shopping.
Look no further! Amazon provides you with the option to promote your tangible products and reach a more comprehensive audience range. Amazon has different types of ads that businesses can leverage to increase their sales considerably.
Use Tools like Amzscout to start Amazon ads business :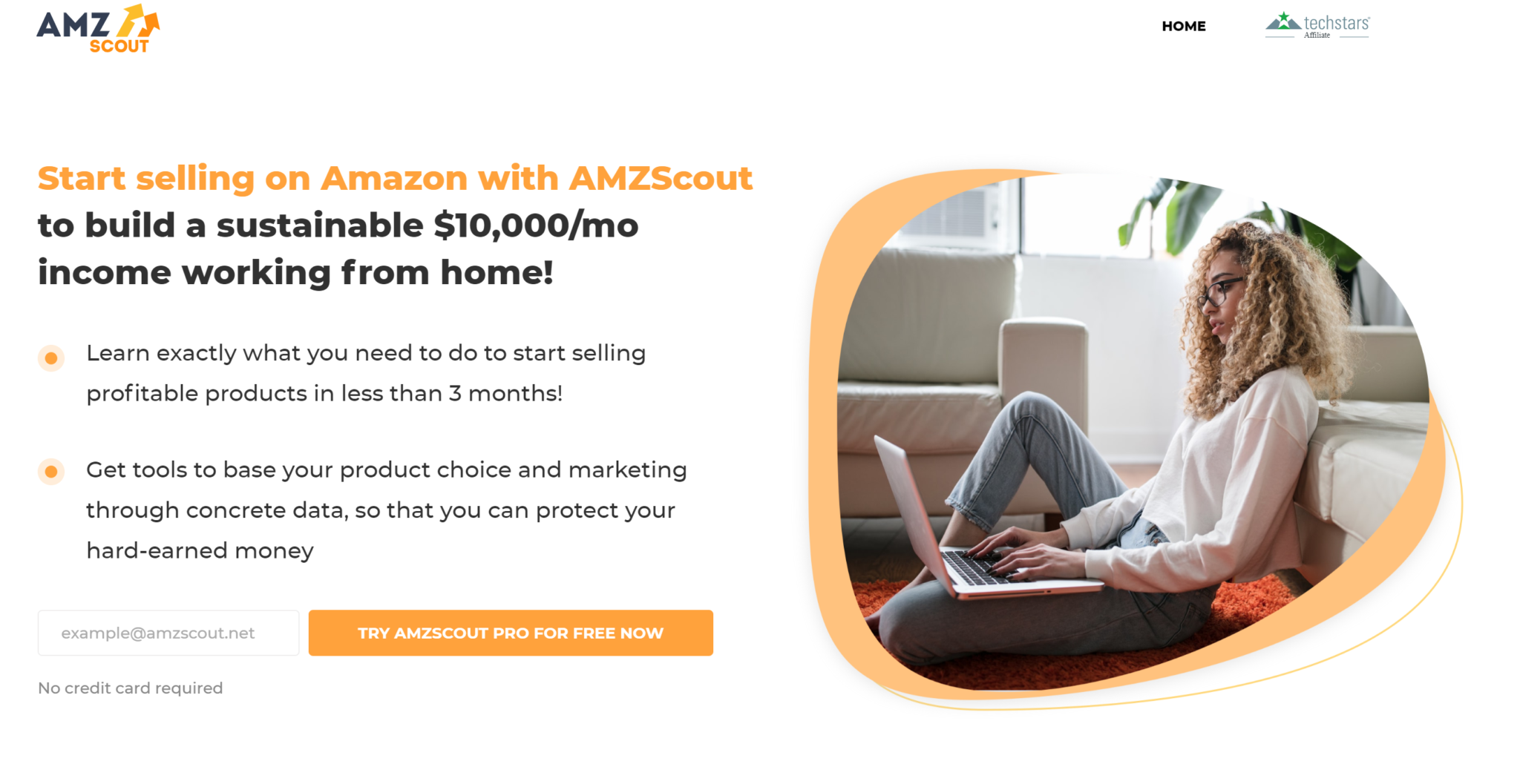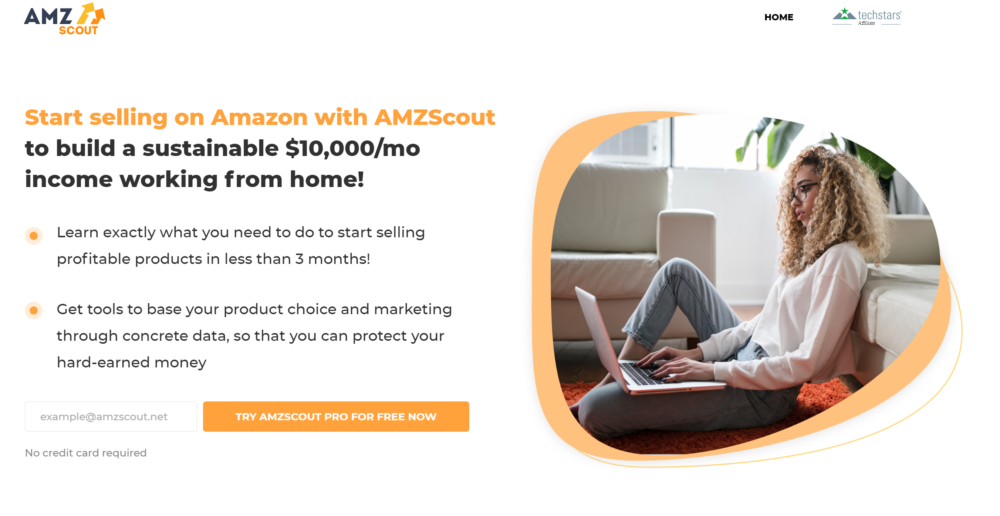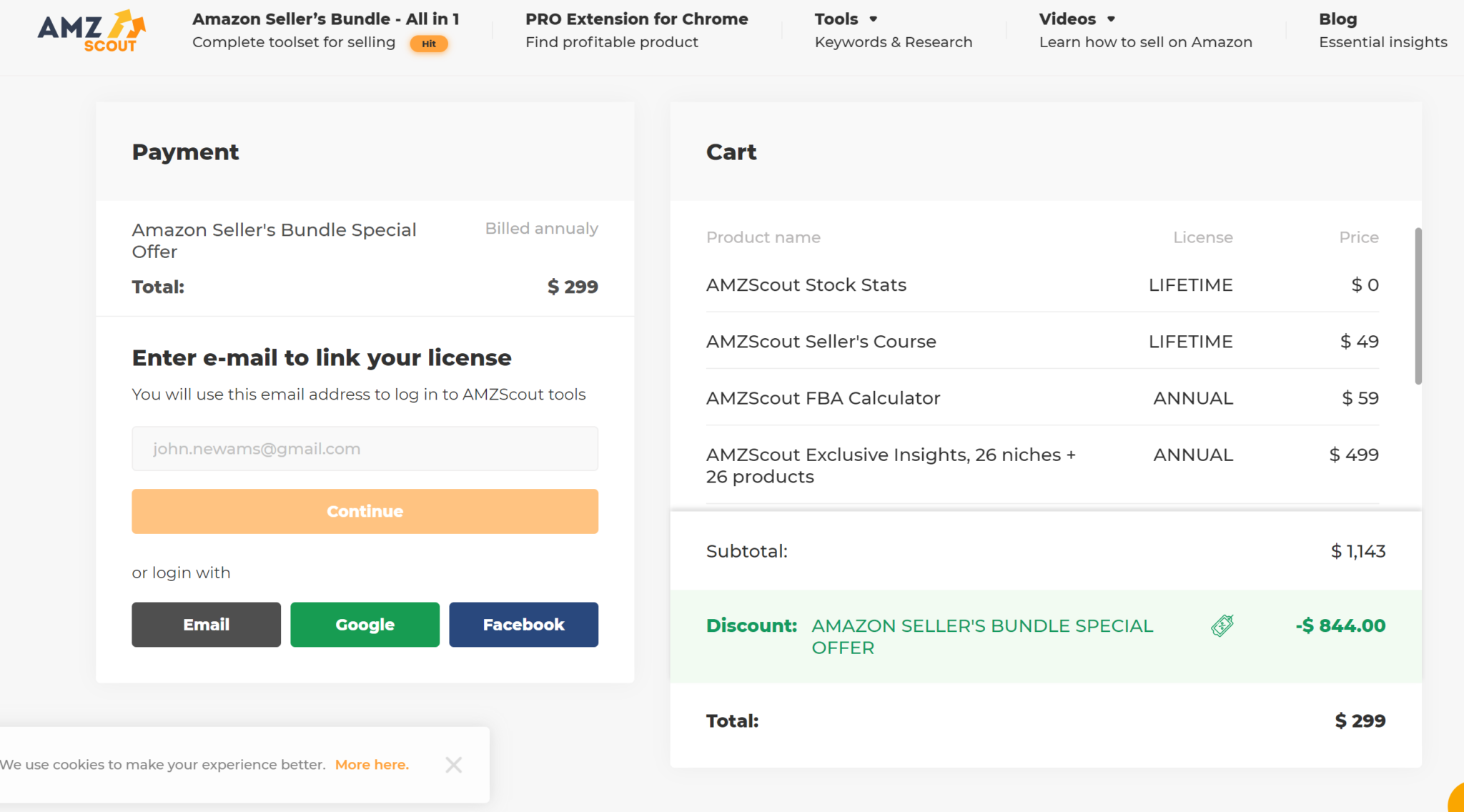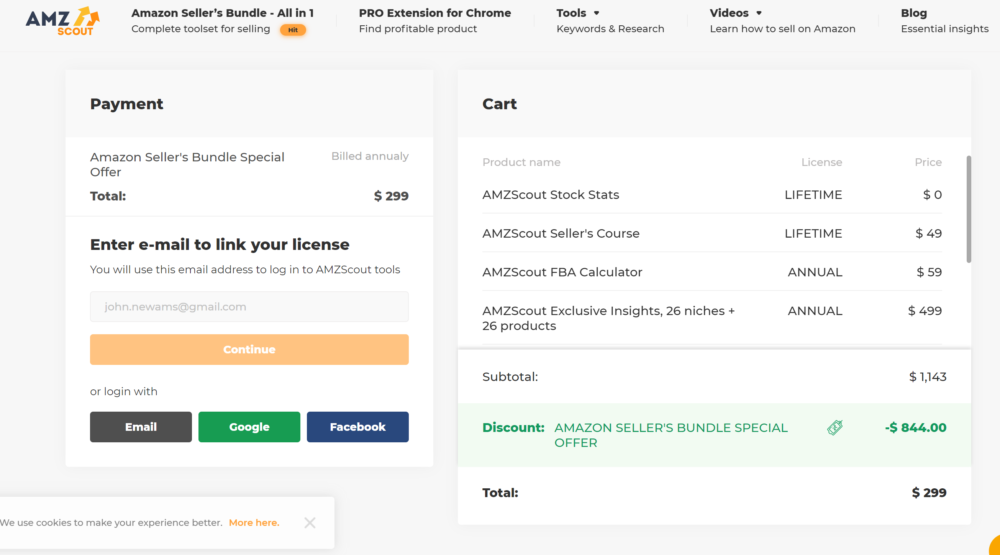 Know more about the different types of ads below:
Amazon Sponsored Ads
Amazon sponsored ads are similar to pay-per-click ads. The ads are keyword targeted, and each ad is created for individual products that appear on the search results. They also appear on product details pages.
As far as sponsored product ads are concerned, the sellers can bid on three types of keywords. When they divide to leverage manual targeting, the different types of keywords are broad, exact, and phrase match.
Broad keywords include words after and before the keywords, such as "white hand mixers," when a business is into selling hand mixers. Targeting the most relevant keywords will expose the ads to a great amount of traffic.
Phrase keywords used by the business focus on the sequence of words that change the context of the query placed by the users.
For instance, when you use a "stainless steel hand mixer," you sell hand mixers. But using " hand mixers" indicates that you sell mixers, but not necessarily stainless steel mixers.
Exact keywords refer to one of the most constraining types of keywords. The query placed by a shopper should be the same as the keywords. It is then only the ads show up, and there should be no extra words before and after the keywords.
For instance, when you target "Hand Mixers" as exact keywords, then your consumer should type in hand mixers for the ad to appear. It won't appear even if the consumer feeds in the query as an "electric hand mixer."
While using sponsored product ads, you can also choose to leverage automatic keyword targeting. This way, the ads will show up when most relevant keywords are placed as a query.
You can gauge your ads' performance by using a reporting tool provided by Amazon, that displays the details of your ads. It displays click, sales, spend, and Advertising cost of sales.
Best Practices Of Sponsored Ads
Bidding –
Found in the ad campaigns of manual targeting, one can choose to leverage Bid+ to boost the odds of an ad that appears at the top of search results.
Bid+ is only used for ads that are eligible enough to appear at the top of search results. When you do so, the Bid of a campaign goes up by almost 50%.
Targeting –
While using Amazon sponsored ads, the keywords with low conversions can be flagged as negative. It will stop Amazon from displaying your ads when shoppers key in such keywords.
Sometimes low conversion rates mean the keywords are not reaching the right buyers. Hence, using negative keywords is critical.
Amazon Product Display Ads
Product display ads appear on the details page of the products, and they also function as pay-per-click ads. They also appear on top of the offer listing page, below the search results, and also the consumer review pages.
The main motive behind using such ads is to either upsell or cross-sell the customers. Two types of campaign advertising are used for product display ads, interest, and product.
Product targeting is somewhat the contextual form of targeting where relevant products or specific products are displayed. Interest targeting is a kind of behavioral form of targeting. The interests of the shoppers are targeted, and brands reach a larger audience.
The results and performance are gauged using the reporting tool provided by Amazon. While targeting, you can choose in which category you want to display your ads.
Best practices of Amazon Product Display Ads
Amazon allows sellers to use compelling and attractive phrases while they craft their headlines. They can use something like " New," "Buy Now," " Exclusive," "Save Now," etc. However, you cannot use claims for such ads such as " Bestseller," or "#1", such ads get rejected.
Businesses should use product targeting on competitor pages, their own product details page, and also on the details page of complementary products. The main motive is generally to upsell or cross-sell consumers.
The reach of your products increases when the product targeting is used for related categories. They also appear in the catalog of Amazon's products that are related to it.
Headline Search Ads of Amazon
They are currently known as the Sponsored brand campaigns. This type of advertising on
Amazon allows businesses to promote ads that are keyword-targeted for multiple products. They generally appear alongside and below the search results.
Three kinds of keywords are used for the Sponsored Brand Campaign Ads. They are complementary product keywords, branded product keywords, and sponsored keywords or automatic targeting.
Branded product keywords are the keywords that contain the name of your brand and the product you are offering.
Complementary product keywords are referred to as the keywords that are usually a bundle of two products that are believed to influence the demand for each other. They are also sold together, for instance, mustard and ketchup.
Sponsored Keywords are related to the search queries for which you have already encountered success. This is usually while running sponsored product campaigns that are automatically targeted.
While using Sponsored Brand Campaign ads, you can easily feature three unique products in the ads. The landing page, heading, creative can be customized as well.
Pay-per-click is charged according to the Bid that you place for each keyword. The auction-based pricing model is used by Amazon to determine how much will per click cost the seller who is running the ads.
Manual and automated bidding options are available. In the case of automatic bidding, ads are optimized for maximum conversions.
The reporting feature is also provided by the Sponsored Brand Campaign ads so that the seller will know the details of their ads.
Best practices – Sponsored Brand Campaigns
Ad Creative –
Featuring three top-performing products on the Sponsored Brand campaign is a good idea to get a good number of clicks and generate more sales. Amazon recommends that you should include the top benefits of your products in the headlines of ads. This makes the ad attractive.
Moreover, only the image and product's headline is visible to the shoppers who visit Amazon from their mobile phones. Ads that claim the products such as " #1″ or "Bestsellers" are not approved.
Landing Page Design –
With such ads, you can also direct customers to the product page customized by you or to the Amazon store. You can choose to test different pages of the product and see what works better. The main motive is to convert visitors into consumers.
Testing –
To run fruitful and the most accurate tests, you should change only one variable at a time. Run each ad crafted for at least two weeks. You should anchor the success by observing if the business goals are achieved or not.
Amazon Native Ads
These ads are placed on the own website of a brand. Native ads are of three types: recommendation ads, custom ads, and search ads.
Search Ads are the ads that populate on the website of a brand. It settles based on the keywords that the user uses to search for a product either on Amazon or on your website.
Recommendation ads are the ads that the seller can place on the article pages of a product on their website. The ads created are dynamic, and so highly relevant product recommendations are automatically placed by Amazon.
This is done based on the visitor's search and the content of a web page.
Using custom ads, you can choose your assortment of products that you are willing to promote. You can also choose to place them on the article posts of your products.
Best Practices for Native Ads
Use native ads just as you use a call-to-action button on your blog posts. Ensure that the ads that you place on your product's page are highly relevant to the product that a particular page contains.
This way, when a visitor completes reading one of your posts, the next step is naturally towards your ads. It ensures more conversions.
Amazon Video Ads
Amazon video ads are currently displayed on Amazon's sites such as Amazon.com and IMDb, various properties of Amazon across the web, and even on Amazon fire stick.
The coolest feature about such ads is that your business can leverage Amazon video ads no matter if you are selling something or not.
You can also set a landing page for your ad as an Amazon product page, your own website, or any other web page found on the internet.
If you are not much experienced in using video ads, you can choose to work with the consultants of Amazon's video ads.
For this, you will have to sign up for the managed service option of Amazon. You will have to spend almost $35,000 on video ads, only after that your business will be eligible to take help from the managed service provided by Amazon.
Quick Links 
FAQs | Ultimate Guide to Amazon Advertising
🤨 What are Sponsored Display ads onAmazon?
Supported Display is a self-administration display advertising arrangement that encourages you to develop your business by rapidly making efforts that contact important crowds both on and off Amazon.
🧐 Who can use display ads?
Organizations and businesses can purchase display advertisements even when they sell or do not sell items on Amazon.
🤓 Why should I use display ads?
You should display ads in order to increase the engagement with the customers and attract them towards your product. You can use this Amazon Ads on and off the Amazon to provide correct message about your product.
🧐 What is the difference between a seller and a vendor on Amazon?
Seller is the one who sells their products directly to Amazon customers while Vendor is the one who sells the product to Amazon and Amazon then sells those products to the customers.
🤭 What is CPC (cost-per-click) or PPC (pay-per-click) advertising, and how do I use it?
CPC or PPC publicizing is a kind of paid promoting where promotions show at no charge—advertisement impressions, or perspectives, are free—and the sponsor is charged just when a client taps the advertisement. Supported promotions, for example, Sponsored Products and Sponsored Brands—run on the CPC model.
Conclusion: The Ultimate Guide To Amazon Ads 2023
Amazon Advertising plays a considerable role in online sales. It is predicted that Amazon can charge right behind the established incumbents already present.
With Amazon advertisements, you can grow your business and enhance sales by reaching the correct audience at the right time. Ad solutions that will help you search, attract, and engage a huge number of customers throughout the shopping time they spend online.
There is a lot to explore in the world of advertisements when it comes to advertising on Amazon. It is predicted that the platform will grow the scope of tools it currently has.
This will help sellers optimize their ads better so that they can perform better on Amazon's search results. Don't forget to do intense keyword research before getting started.
It will help you target the right words for your products. Numerous tools are available online that will help you simplify your research.
I hope you found this Ultimate Guide to Amazon Advertising useful. Do like it and comment your views about it.