1. Bright Data (formerly Luminati)
Bright Data is one of the largest residential proxy networks in the market currently. It has over 72 million rotating residential IPs and a 35+ million pool of IPs that are available in every country in the World.
Bright Data offers various best proxies, whether you want mobile proxies, residential proxies, or datacenter proxies.
Not only this, but it is compatible and works perfectly with all complex websites. Moreover, its performance test proved that its IP system is at best and enables the developer to control with lots of advanced settings.
Mostly their proxy is used for web scraping, ads verification, crawling, brand protection, and SEO auditing.
If we talk about its security, particularly authentication, Bright Data supports IP authentication and Username-Password authentication, making the Bright Data unique from other proxies providers in the market.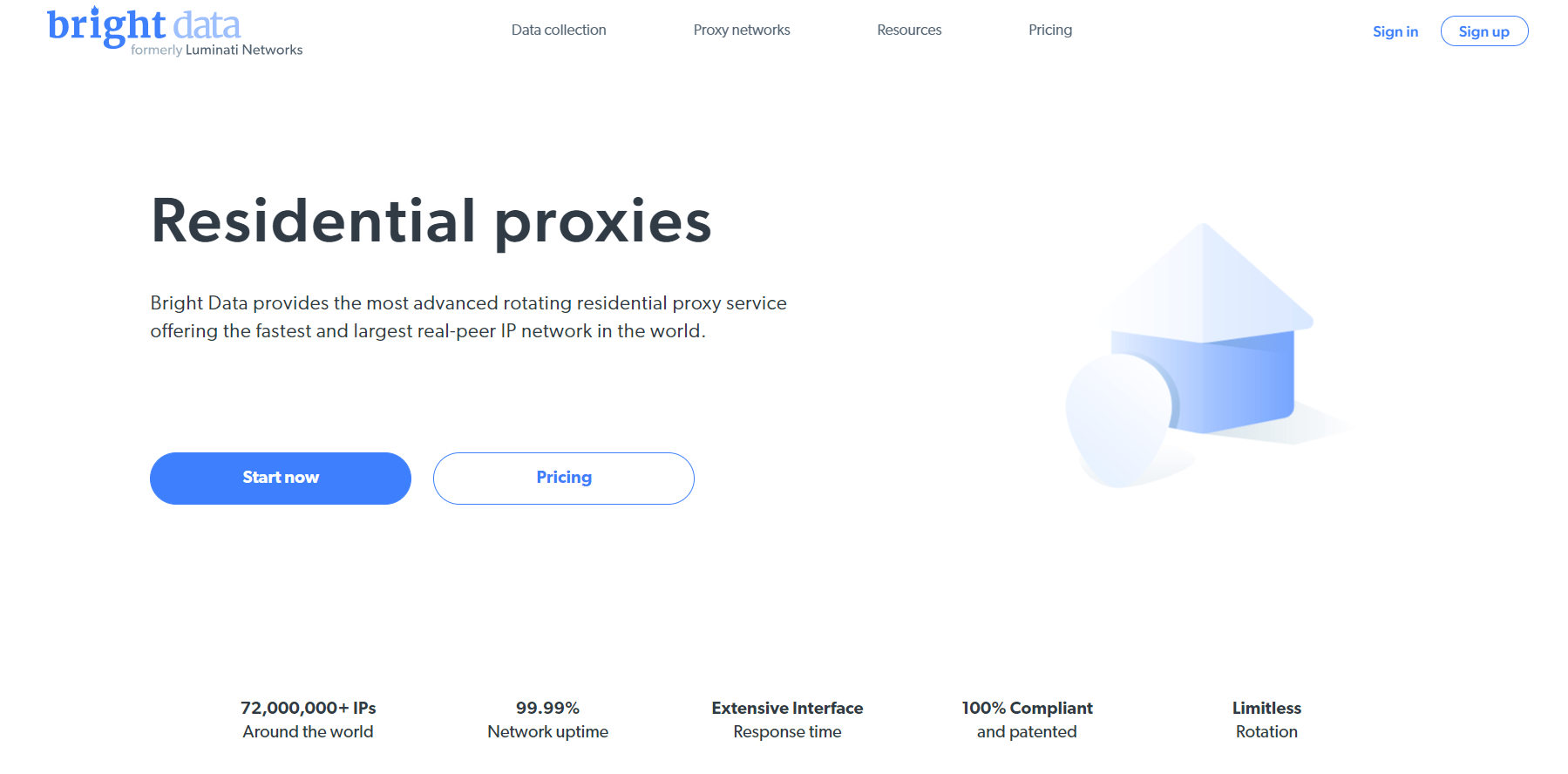 Let's see what the pros and cons of using Bright Data are – 
Pros
The largest IP proxy network in the World

Geo-Targeting

Secured and 100% Legal

Excellent Scaping Performance

Excellent Proxy network speed
Response Time Test – Average 3.65s

Proxy Connection Speed Test 
Average Ping – 76ms

Average Download – 26.86 Mbps

Average Upload – 13.09 Mbps

Powerful Proxy control tools with Chrome extension, APIs for developers, and Bright Data Proxy manager.

Various IP types include Shared IPs, Exclusive IPs, Static Residential IPs.

Used by Fortune 500 companies all over the world.

Great customer support 
Cons
The first and foremost cons of the Bright Data is that they are expensive.

Starting pack – 500$/month for only 40 GB. (Limited)

Due to the variety and number of proxies offered by Bright Data , their user dashboard becomes more complex to use. However, they also provide a FAQ page that provides a piece of very detailed information.

Email support is comparatively slow.

Limited Bandwidth
2. Proxyrack
Proxyrack is the only platform from where we can use proxies at just over 5,00,000 at any moment. Likewise, Bright Data, proxyrack also offers residential proxies that we can use for web scraping. It has over 2 million residential IPs in its pool and is not much expensive.
The average cost is 120$ for around 250 proxies per month.
You probably think that currently 250 is quite a less number of proxies to use per month, but unless you are web scraping at the most famous and popular website with a very big scale, this 250 amount would be enough to use for you.
The best part of proxyrack is that its pricing is not based on the number of the specified bandwidth like Bright Data. They offer two separate rotating proxies and sticky IPs. It does not provide IP auth and has only Username-Password auth support.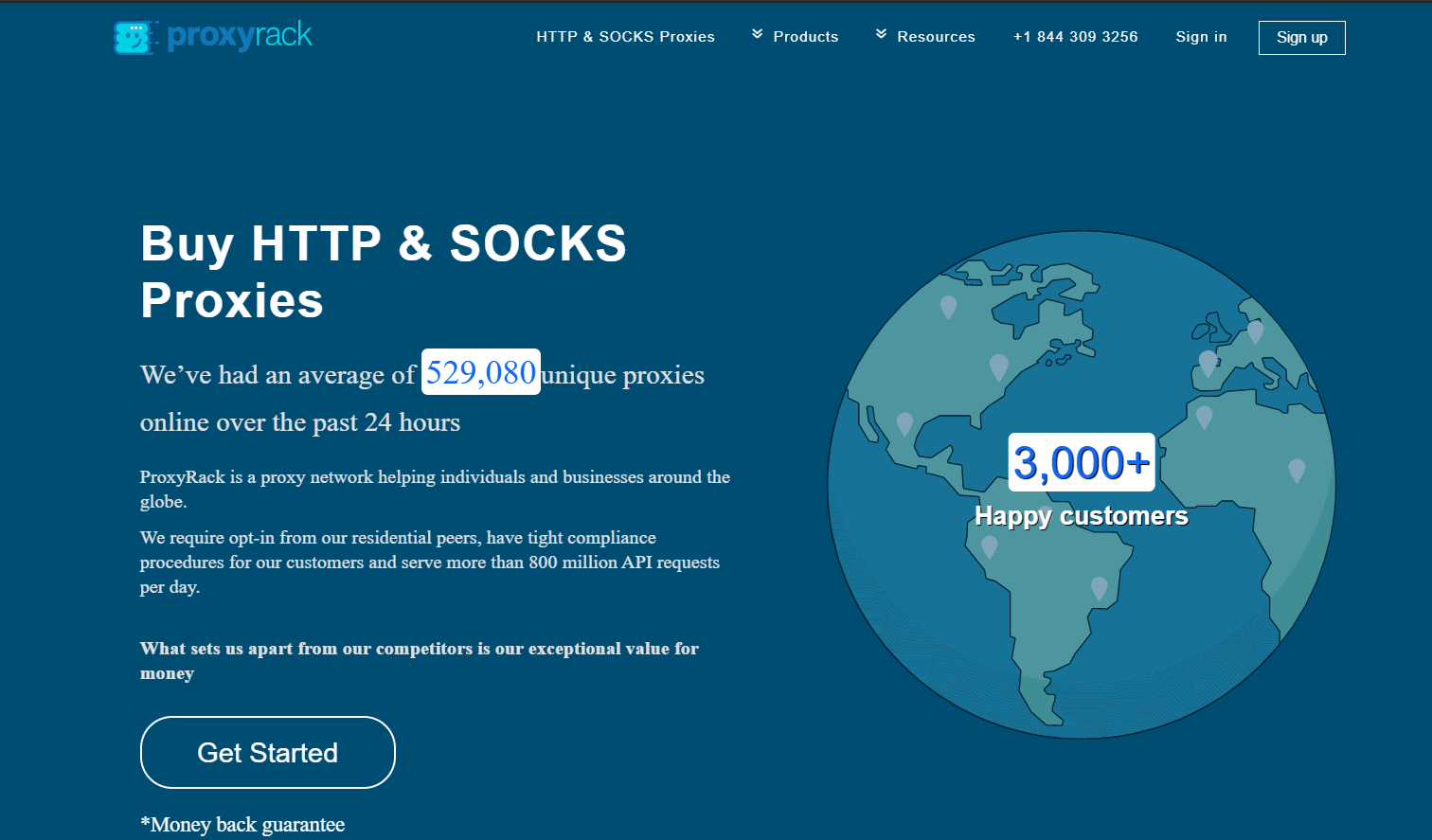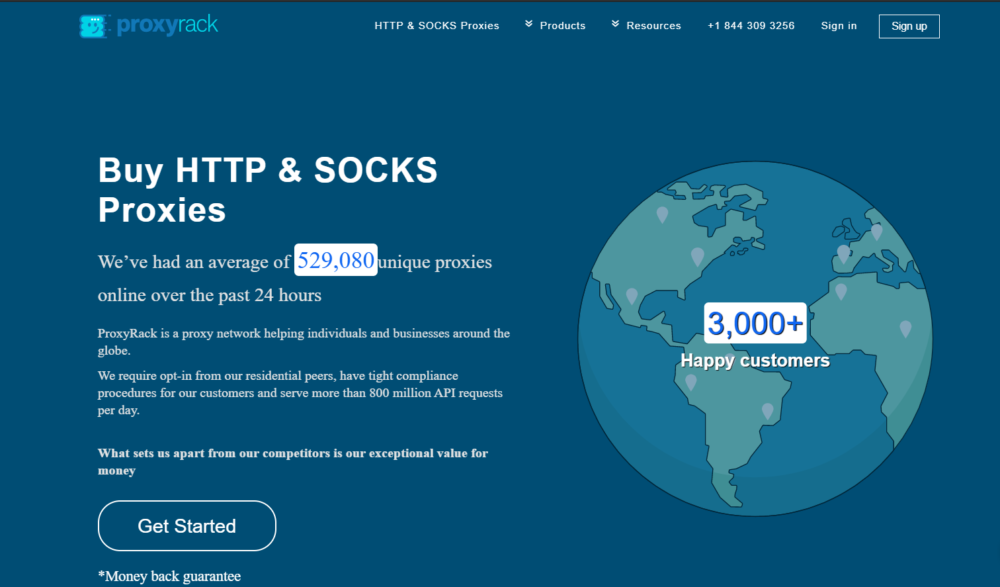 Let's see what the pros and cons of using Proxyrack are – 
Pros
Provides awesome customer support

Bandwidth is unlimited

Perfect for automation of Social Platforms

Attractive 14-day refund policy.
Cons
Not providing Geo-targeting. They already started it but it's too poor.

There is no free trial to experience the service.
3. Smartproxy
If you want the proxy that offers Bright Data services, but you don't have that much of a budget to enter into their pool (which is $500), then Smartproxy is the best option for you.
I said best for you because it requires only 75$ to access their pool, which is far low pricing in the market concerning service provided by them.
Likewise, Bright Data, Smartproxy pricing also works on a total number of bandwidth. However, it has highly powered rotating proxies that continuously replace each IP in each request.
That's what perfect web scripting needs. Providing these awesome services at quite a low price has secured the premium residential IP pool providers in the market.
If we talk about its pool size, it has over 10 million IP pool sizes with 5GB initial bandwidth allowed. Moreover, it offers web scraping in complex websites in more than 195 locations across the globe.
Smartproxy supports both Username-Password authentication and IP auth features for authenticating and providing Geo-targeting across the World (most cities/counties).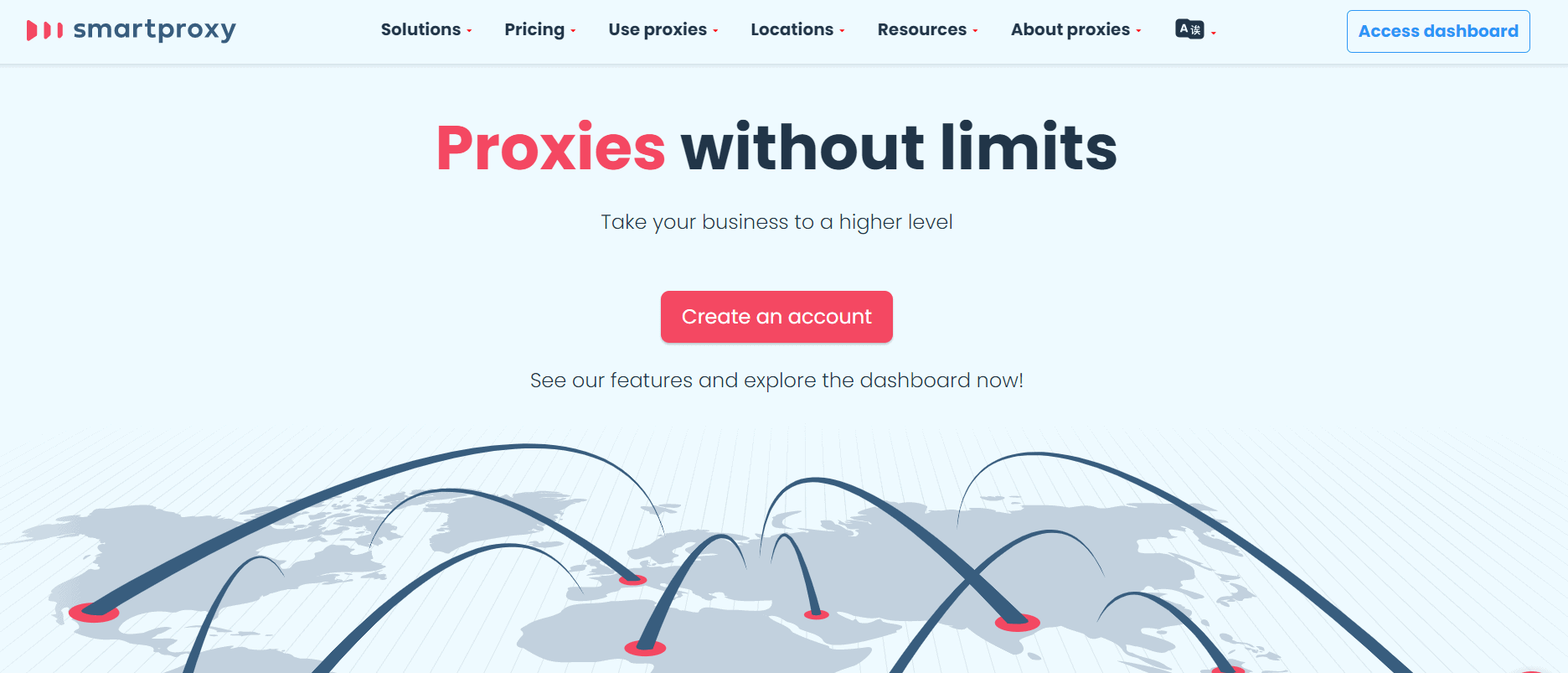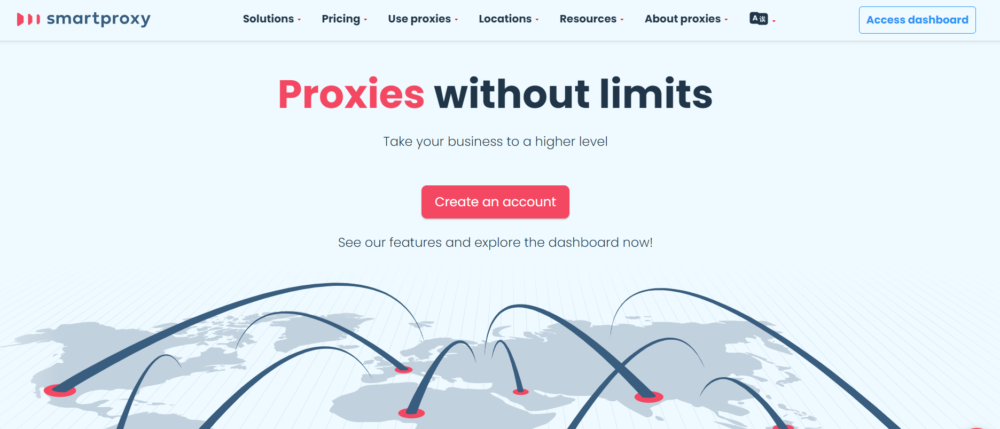 Let's see what the pros and cons of using Smartproxy are- 
Pros 
A very large IP pool

The third-party integration possible

Great location coverage

Great customer support

Last but not least and importantly, it's quite cheap as compared to all providers in the market.
Cons
No option for a free trial

Comparatively low internet speed
4. Stormproxies
Stormproxies provides the data center proxies, unlike Bright Data, Proxyrack, and smart proxy. However, it is one of the best-diversified proxy providers in the market in terms of the use cases their proxies apply to. 
If we talk about IP rotation (which is most important in web scraping proxies), Stormproxy offers two kinds of rotation: Session-based and time-based rotation.
It contains over 70 thousand IPs in their data center proxy tool and their pricing based on threads (Thread is the number of concurrent requests allowed). Supports only IP authentication and Geo-targeting only in the US and EU. 
Pricing is actually cheaper as you can get an initial pack at 50$ monthly for five ports. But, it has a limited number of locations, mostly in the US and EU, and few other locations all over the World.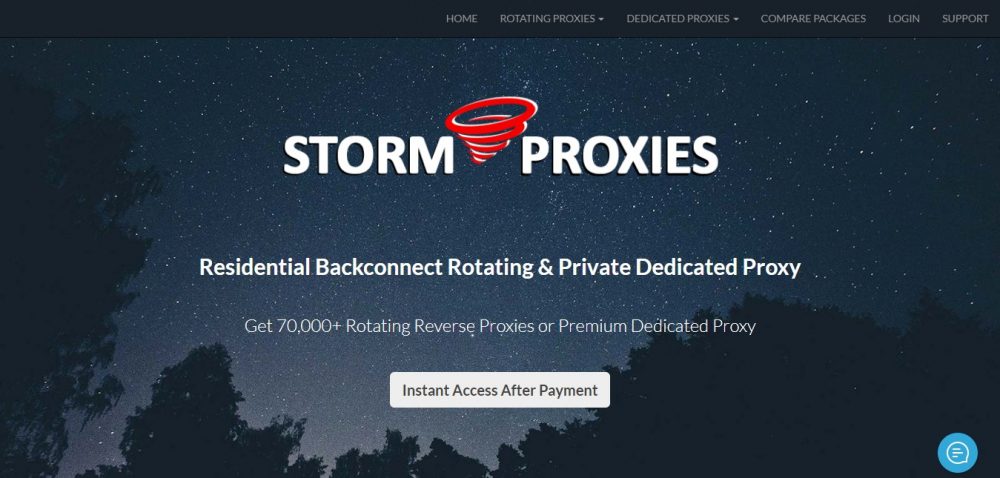 Let's see what the pros and cons of using stormproxy are – 
Pros
Quite cheaper than other competitors

One of the best for web scraping

Excellent customer support

Easy installation and setup
Cons
Limited Geotargeting

No option for a free trial

Very small IP address pool (only 70,000)
5. Crawlera
Nowadays, where all web applications face web scraping from developers, their owner becomes so smart of detecting bot behaviors and banning and preventing them from their sites. Also, sometimes you have to put your bot to sleep to stay ways from this blocking system. 
But that's not the case with Scrapinghub's Crawlera. Personally, I wasn't able to one of the sites with other web scraping providers; however, with Crawlera, I was able to scrape data with minimal hassle. 
If we only talk about web scraping, then Crawlera is one of the most famous and perfect proxy APIs used for web scraping. To evade detection and prevent a ban, it has its own proxy pool. Although, it doesn't have a captcha solver. 
The best thing for me about Crawlera is that its pricing is only based on Successful requests. So, if your requests are getting rejected multiple times, Yeah!!! You will not be charged for it. 
Like all other providers, Crawlera has not set their proxy pool size, but we can assume it to tens of thousands. It also has a Geo Targeting feature, and packs start with only 99$ for the first 2,00,000 requests. (remember only successful ones). 
Let's see what the pros and cons of using Crawlera are – 
Pros
Excellent success rate

Provides models with good pricing

Easy to use; simple dashboard

Free trial option with 10,000 requests

Refund option

Great customer support
Cons
Does not support captcha system

Blocks are experienced sometimes
6. Scraper API
Scraper API is a web scraping proxy provider, as its name says, with more than 40 million IPs in their pool. Unlike all other providers, its pool is a mixer of different proxies- mobile proxies, datacenter proxies, and residential proxies. 
To overcome the cons of Crawlera, it provides the support of solving captcha. Apart from this, it also has a feature of handling headless browsers that enables us to use unlimited bandwidth and geotargeting. 
Scraper API's pricing works on API calls. The initial pack started at a cheaper price of 29$ for 2,50,000 API calls.
Here the thing to notice is whether your chosen plan has a geotargeting feature or not because it all depends on you whether you want geotargeting features for your use or not.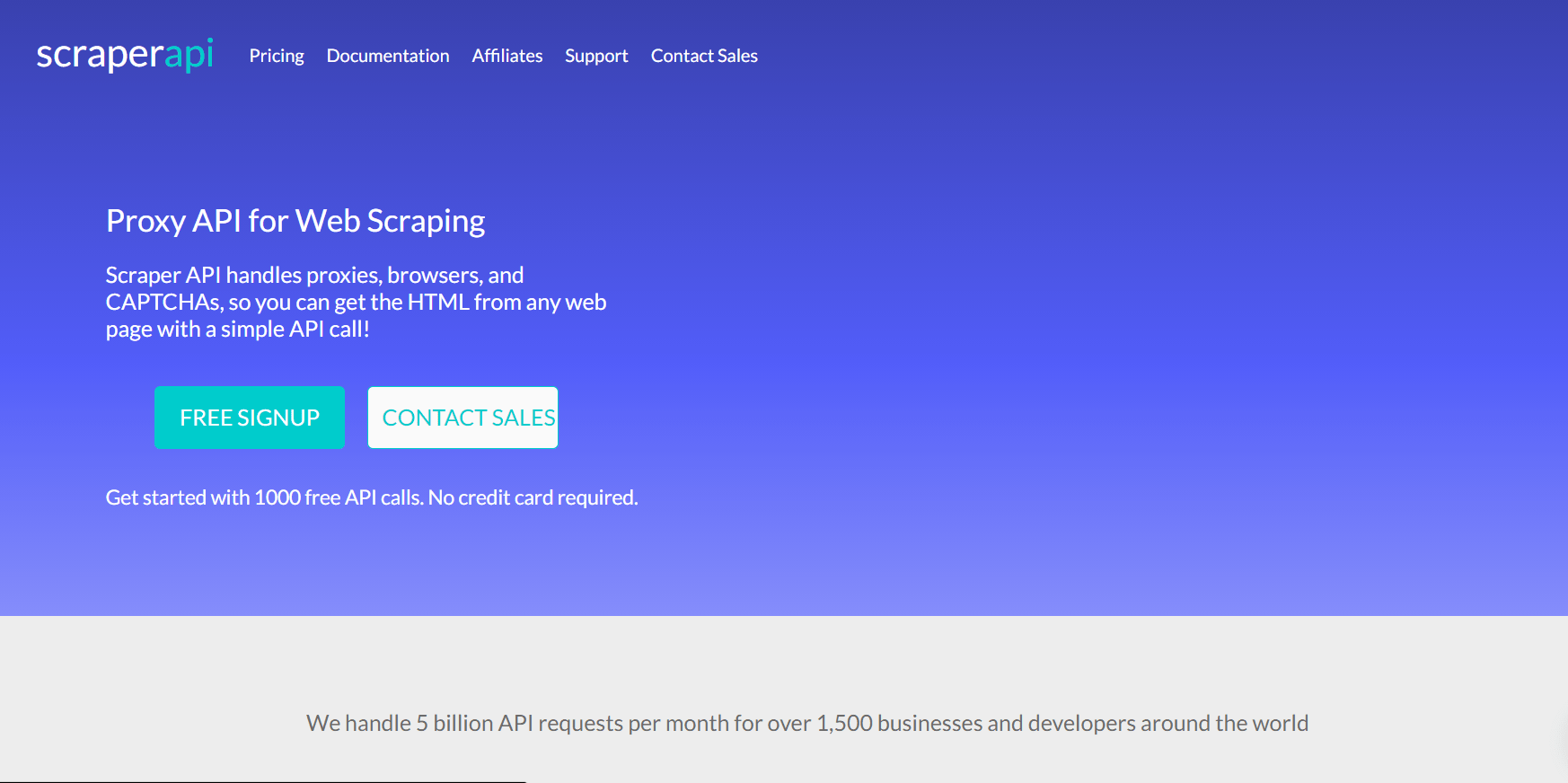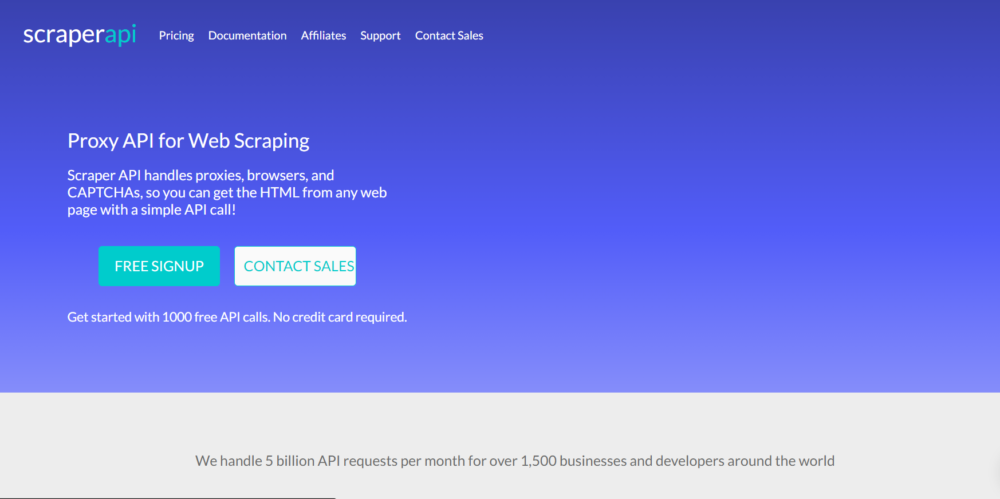 Let's see what the pros and cons of using Scraper API are – 
Pros
Handles captchas

Manages proxies

Manages headless browsers

Free trial.
7. ScrapingBee
The ScrapingBee aims to handle headless browsers and proxies so that you can only concentrate on data extraction. They render all requested pages as it was a real browser using the latest version of Chrome with headless mode.
Not only this, but they also have very large proxy tools with which you can bypass rate-limiting websites that make your bot hide you and prevent you from blocking.
If we talk about proxy rotation, just like Crawlera, it has automatic proxy rotation and supports geotargeting. Indeed, It is the best provider for SEO and web scraping. 
As far as pricing is concerned, the initial pack of ScrapingBess starts from just 29$ for around 2,50,000 API credits. And having a free trial option offers 1,000 API calls.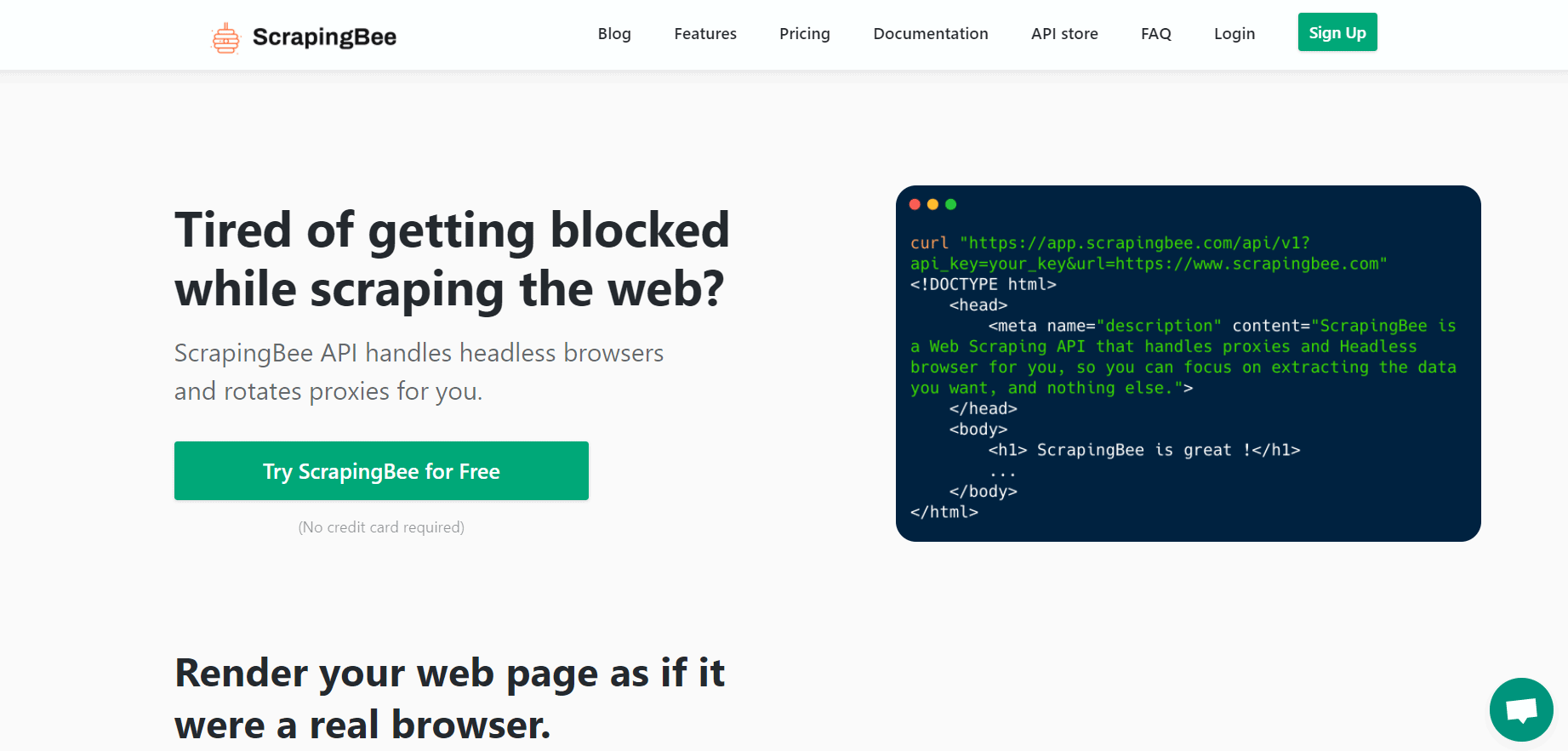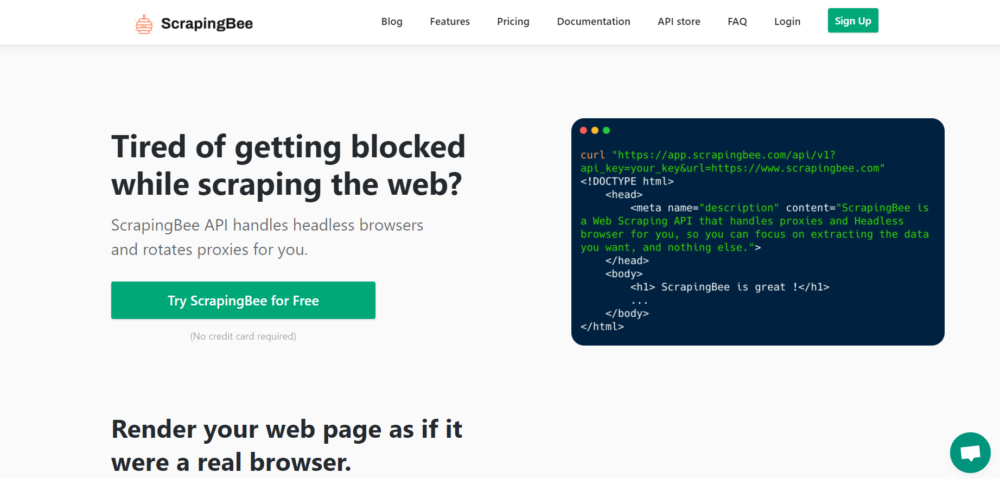 Pros
Automatic proxy rotation

Supports Geo-targeting

Comparatively cheap

It has a free trial option

Can handle headless browser for Javascript to rendering page
Quick Links
FAQs | Top Web Scraping Proxies
🤩 What's the difference between Residential proxies and Datacenter proxies?
You will find many complicated answers on the internet. But, let me tell you the simplest one. The residential proxies are IP addresses from a standard ISP (Internet Service Provider), a mostly wired connection directly into your home. On the other hand, Datacenter proxies are IP addresses not located in your home and come from a secondary corporation.
👍 How many proxies do you need for your project?
The total number of proxies is nothing but a mathematical function of the number of pages you want to scrape per hour and requests allowed on the website. >>(Request limit / number of request) = proxies needed you Let us consider an example by taking some random numbers. Assume you want to scrape 20,000 pages, and the limit of requests is 200 per hour. Your total number of proxies are - 20,000 / 200 = 100 proxies
👋 What should I use? Proxies or Proxy API?
Comparatively, if we see both results, we will find that the result will be mostly the same. However, proxy APIs take one step in the costing and pricing. The reason behind this is that API helps you handle proxy management problems and handling captcha.
👉 For a Web scraping business which proxy is the best?
As I said in the article and conclusion, It all depends on your project budget, requirements, and your targeting site. Still, you should use proxies that are not detected and blocked by the site are the best. I believe that residential proxies are one of the best for doing web scraping business.
🙌 Should I use free proxies for web scraping?
If your web scraping business works on simple and static websites then you can use free proxies. While in the case of a complex and secured website free proxies might not work. At that time you must have to take support from paid proxy providers as they provide all features like preventing blocking, geo-targeting, and etc.
Conclusion | Top Web Scraping Proxies in 2023
In the business of web-scraping, proxy plays a major role. They are very beneficial when we want to hide our IP address and access geotargeting web content.
However, while working on web scraping, not all the proxies will work. I believe that there is no specific or particular best proxy for every type of project. It all depends on the project requirement, experience, and budget.