VidIQ Vs TubeBuddy 2023: Complete Overview
Let's have a complete overview of these platforms.
What is VidIQ?
VidIQ is a powerful tool designed to help YouTube creators.
This browser extension, available on Chrome and Firefox, offers a range of features to enhance your YouTube SEO, including SEO-friendly titles, descriptions, and tag creation.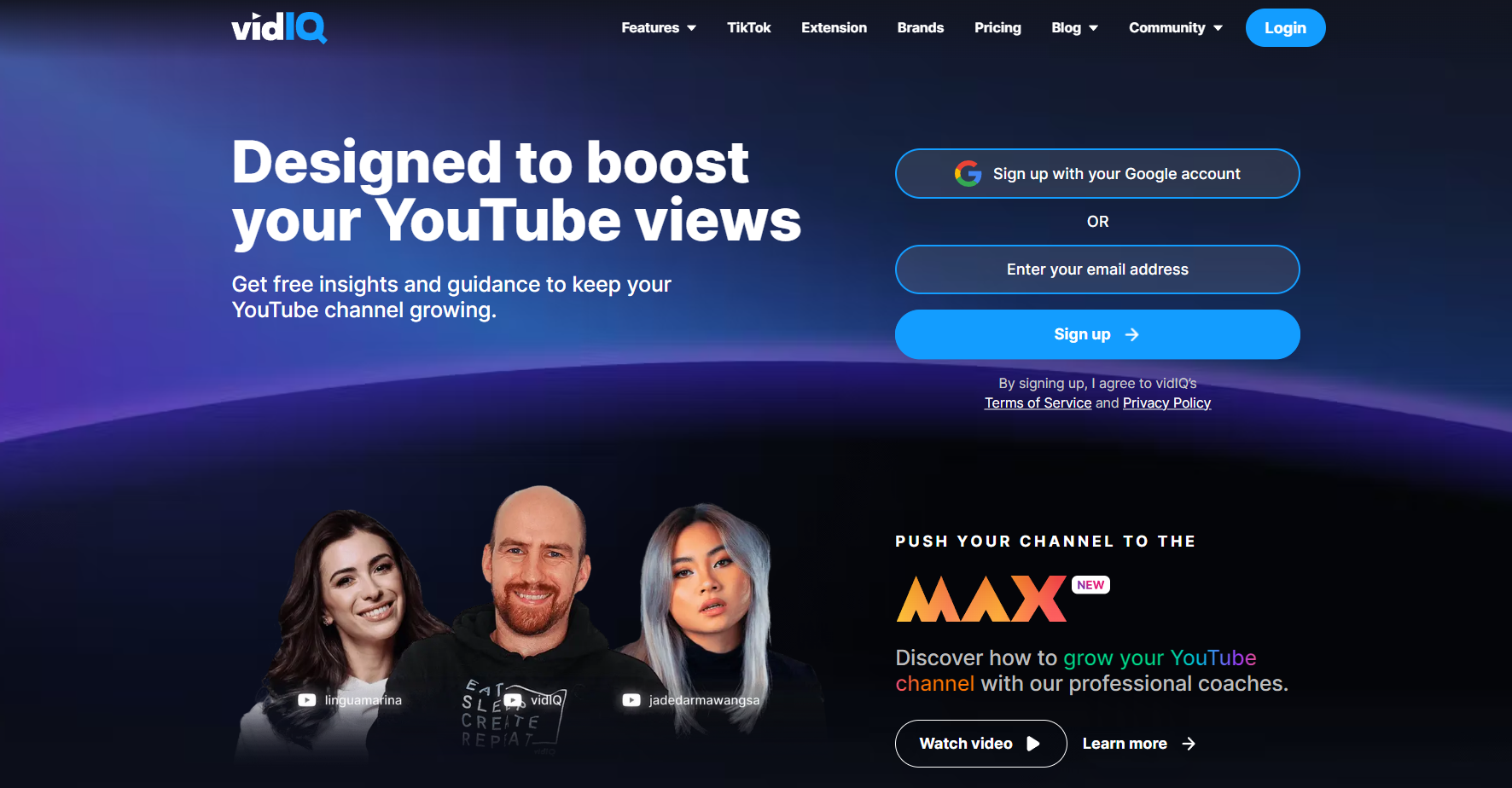 One of VidIQ's key features is YouTube keyword research, which can help you find topics and keywords more easily for your videos.
You can also access analytics, determine the best time to post, view top playlists, embed URL videos, and conduct subscriber analysis.
With the Competitors Tool, you can gain insights into what your competitors are doing to rank highly and attract views and subscribers, allowing you to follow their lead and improve your YouTube strategy.
Other features include bulk description editing, comment moderation, and Facebook fan page syndication.
To get started, connect VidIQ to your YouTube channel, and you can then import all of your videos to the dashboard.
From there, you can optimize titles, tags, and descriptions, and use the description campaign feature to drive traffic to your landing pages.
VidIQ is a must-try tool for YouTube creators looking to improve their discoverability, deliverability, and distribution.
Its user-friendly platform and wealth of features help you reach your desired audience group organically and boost your channel's visibility.
So, give VidIQ a try with the free trial and see why it's a game-changer for YouTube optimization.
What is TubeBuddy?
TubeBuddy is a powerful program that assists in managing and growing a YouTube channel.
It provides various features that help creators make the most out of the video-sharing platform.
TubeBuddy works as a browser extension installed on your internet browser and appears as a menu inside your YouTube account.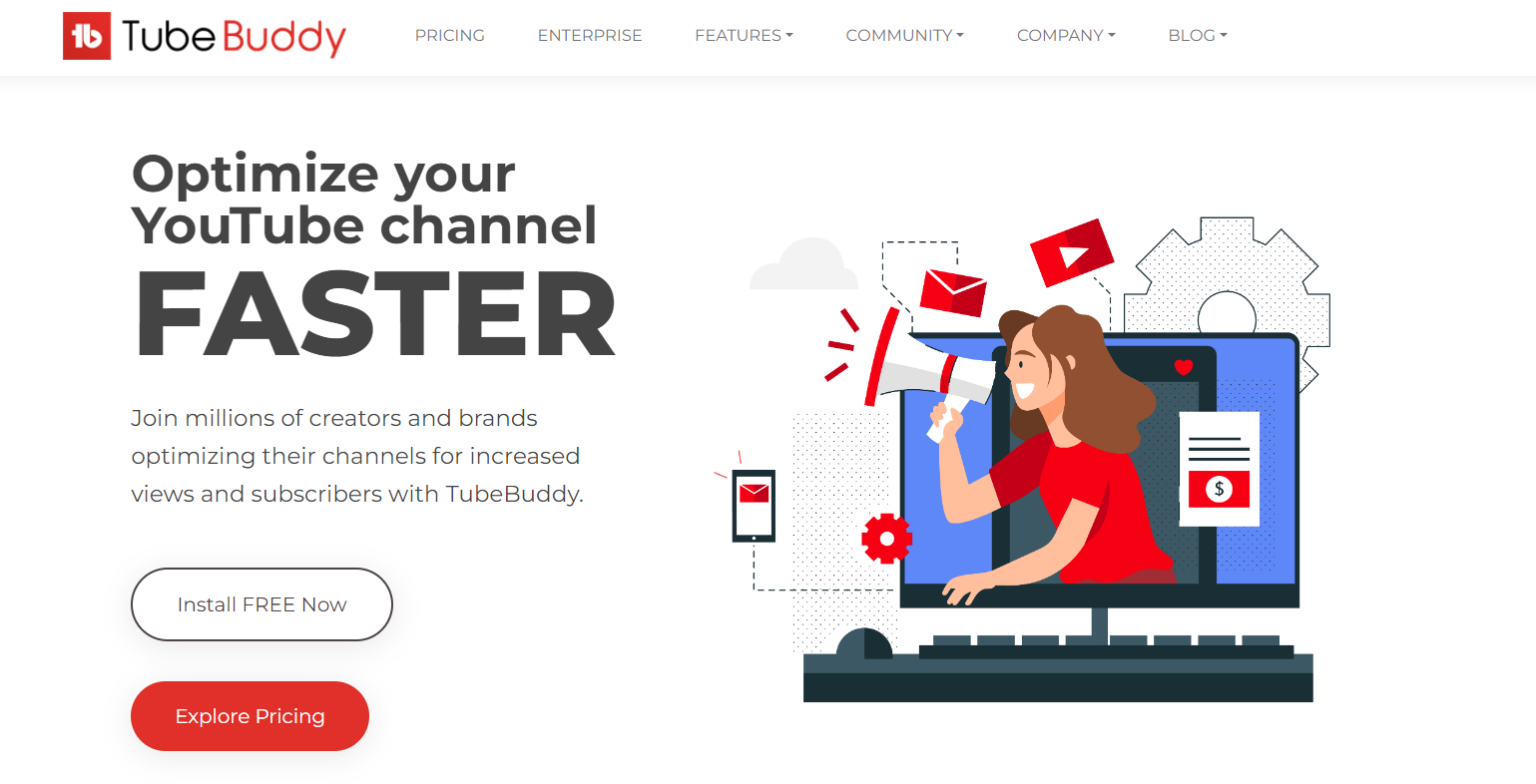 The program offers a free version and four paid-for packages, each with varying features. The free plan is suitable for newbies, while the paid plans cater to more experienced users.
Some of TubeBuddy's popular features include Video Tag Explorer, Video Tag Lists, and TubeBuddy A/B Testing, among others.
With these features, creators can optimize their videos for maximum exposure and search engine optimization, post videos to Facebook automatically, and customize the appearance of embedded videos.
In summary, TubeBuddy is a valuable tool for YouTubers seeking to manage and grow their channels more efficiently.
Quick Links:
Conclusion: VidIQ Vs TubeBuddy 2023
In conclusion, both VidIQ and TubeBuddy are powerful tools for YouTubers that can help you grow your channel in various ways.
Both services offer analytics, optimization, and collaboration capabilities to help boost viewership, engagement, and subscriber growth.
Ultimately, the choice of which tool to use depends on personal preference and budget.
VidIQ is more feature-rich but requires a paid subscription, while TubeBuddy offers basic features for free but has more advanced options available with a premium plan.
Whichever service you choose, be sure to utilize all the features available to maximize your YouTube success.