In this article, I have shared a detailed AdCombo Review 2023.
So, which ad network can mint you money both as an advertiser and publisher? Yes, the answer is AdCombo.
Most of the CPA networks claim to offer the best of payouts and offers but AdCombo has proven that it is the best amongst all and offers the competitive payouts and the best offers with more than 80% of them being exclusive. So, let's delve deeper and read the details about the AdCombo.
Introduction to AdCombo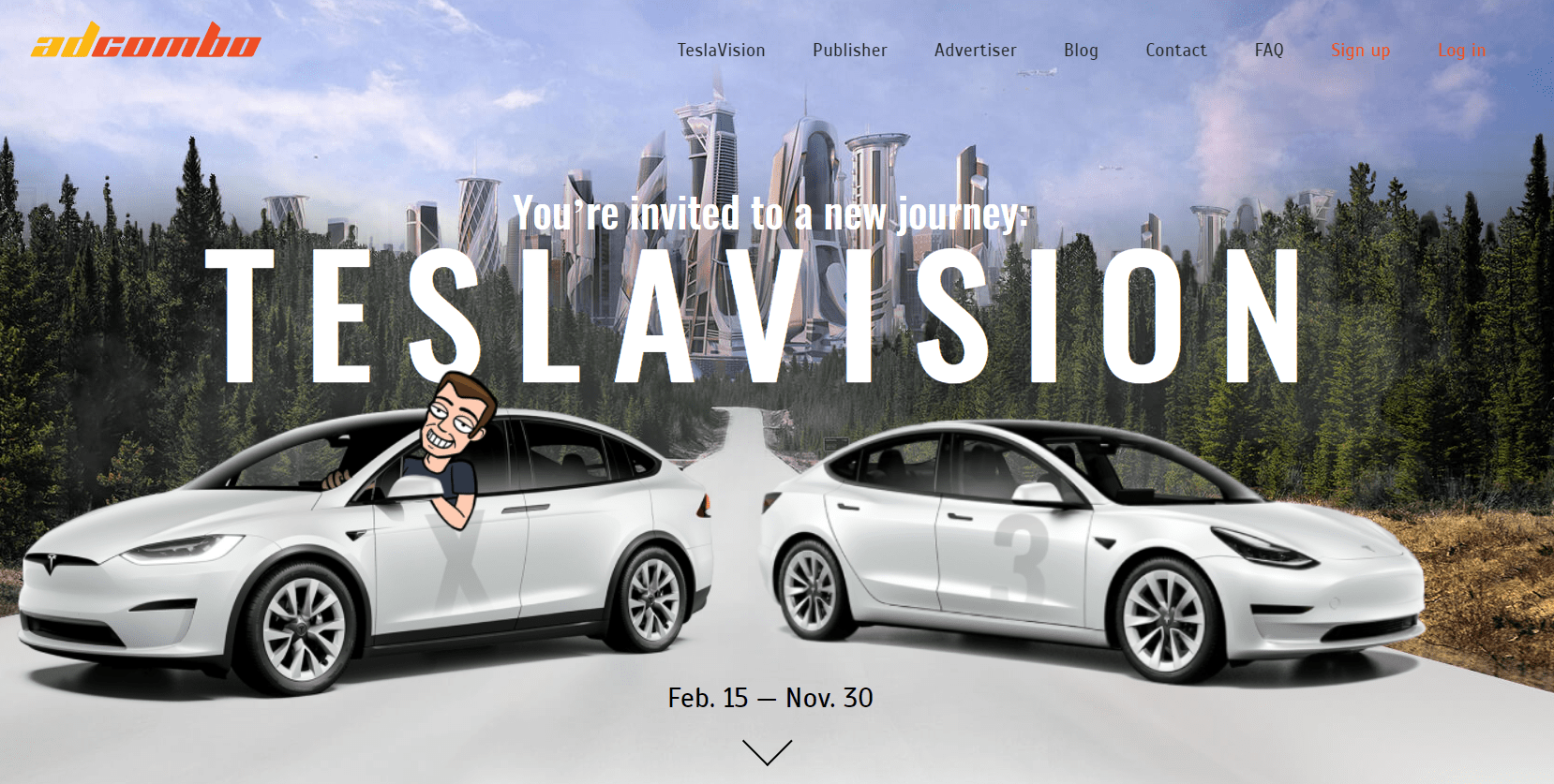 AdCombo is a CPA (Cost per Action) network specifically designed for affiliate marketing which has an outstanding reputation and reviews in the market as it deserves them, has really high payouts as compared to most other platforms, and provides their customers with the best exclusive offers, that you won't find anywhere else.
Also, the great part is, AdCombo offers COD (Cash on Delivery), and it has 12 different niches of its own, giving you a wide variety of options.
About AdCombo 
Before we move forward, let us brush you through a little about the Network.
The company started in 2014 in Calgary, Canada, with 100+ employees in 5 offices in different cities. At the beginning, they spent a year as a private CPA network without going live and made sure their software is top-notch and works without any glitches.
That was the reason why they actually grew their business in no time.
It is a company that offers advertisements on both desktop and mobile on InApp, Emails, Social Media, PPC, Text, and Display.
Their offers include CPS (Cost-Per-Scale), CPL (Cost-Per-Lead), CPI (Cost-Per-Install), CPA (Cost-Per-Action), and CPO (Cost-Per-Order), and they allow adult traffic.
AdCombo Contests
This is something exciting and very encouraging for the users of AdCombo. This includes challenges you have to complete, and if you complete those challenges and score a decent rank, you will get exciting gifts.
And these gifts are not just some petty gifts but some vibrant stuff. Let us tell you about the past, present, and future contests of AdCombo. 
These exciting gifts show how great your earning can be one day and how much you can get by signing up and working with a single organization. Nothing will happen if you go on thinking and thinking and thinking.
AdCombo The Party: Final Party
This was a very great party arranged at Hotel W, Dubai. The party was lavish. I sincerely suggest you watch a YouTube video that shows their great party. This will definitely inspire you to work with AdCombo.
You can watch the video from here.
All these prizes were completely meant for consolation and inspiring their affiliates. This party and the enormous amount of money and gifts they raffled their affiliates with inspired not only the ones who attended the party or who participated in the events but also those who watched it over the internet.
AdCombo Previous Contest
Their previous contest was held at a private luxurious weekend party on the Mediterranean coast of Turkey in a 5-star All-inclusive resort. In 2017, AdCombo team gave away a Ferrari, and then in 2020, they gave away 2 Porsches. This was a great success for their top affiliates and every one had a chance to win big prizes. 
The affiliate also got other prizes such as Apple iPhone, gaming console, and more.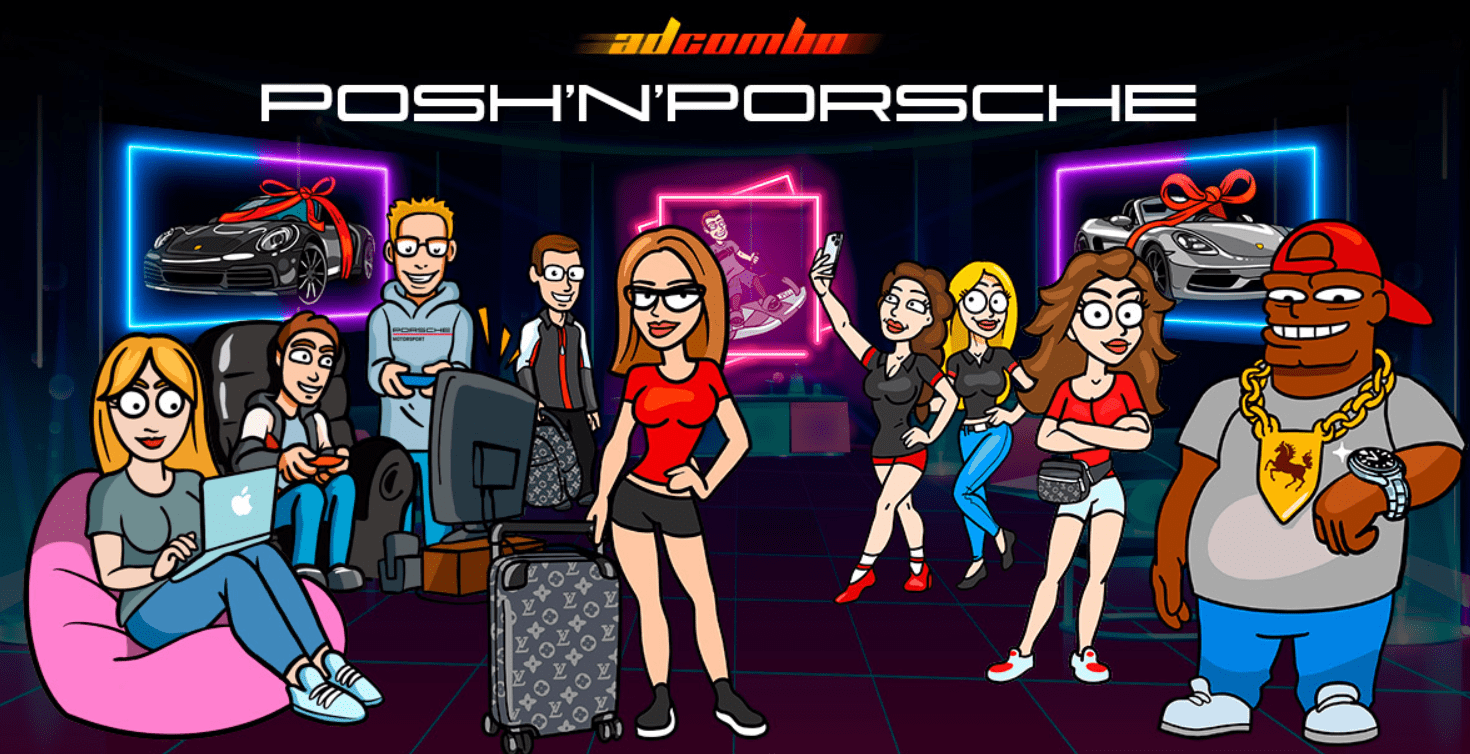 AdCombo New Contest
You will have to make more and more money for this one. The more money you earn, the more Elon points you get. The top 50 participants or earners will be invited to the TeslaFest Party. Each of the Top 50 participants will get a chance for the lucky draw in which they can win 1 major prize and 1 minor prize.
Major Prizes – 
Tesla Model X (Lucky draw within Top 5 participants).

Tesla Model 3 (Lucky draw within Top 50 participants)

A lavish money prize (Lucky draw within Top 50 participants)
What Does AdCombo Do?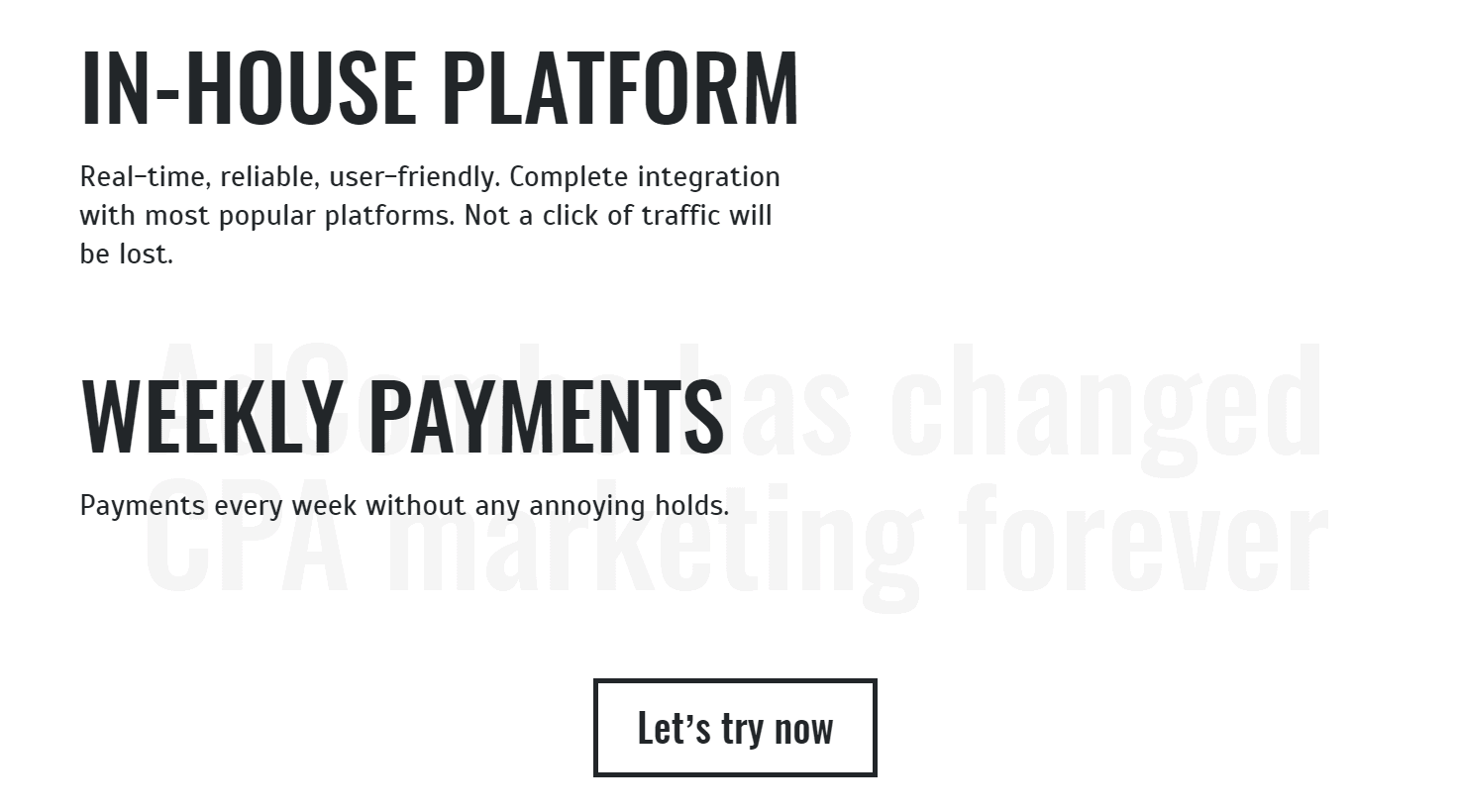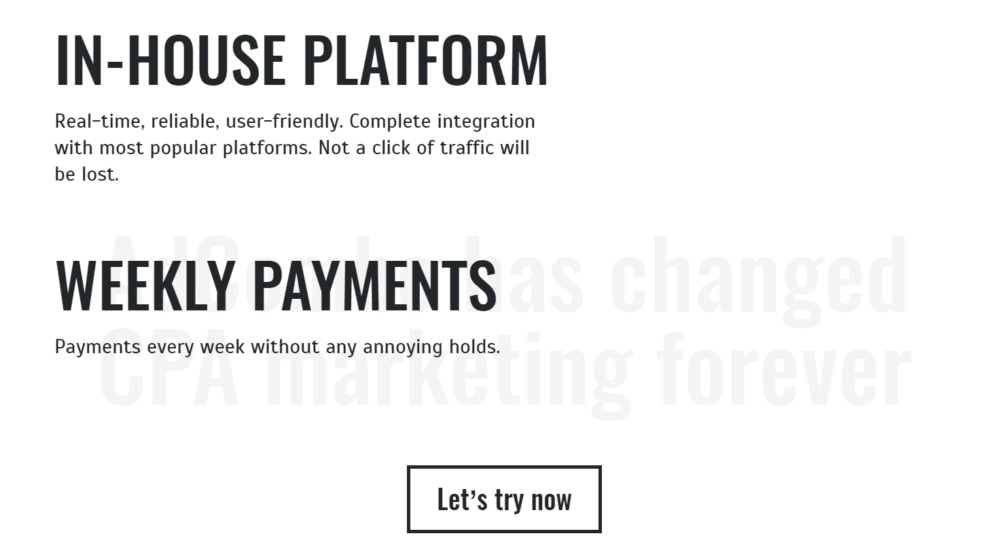 To understand how AdCombo works, let me first tell you a few basics about affiliate marketing. This is the type of marketing in which you get paid for it every time you promote or sell somebody else's services or products.
According to the 'Performance Marketing Model,' it is like a commission for the sales you generated indirectly through your websites, page, or account. , you get paid for it if you make a sale; if not, you won't.
The higher the commission paid by the affiliate or publisher, the higher are the chances of their sales. In this competing market today, every online business has to use affiliate marketing to survive.
This isn't really that easy that it seems for any company.
Works like recruiting thousands of advertisers, hundreds of products and publishers, checking up on chargebacks, frauds, coordinating payments, making a tracking system & maintaining it, offering exclusive deals, filing taxes, and a lot more stuff has to be taken into account.
For such a task, companies use platforms like AdCombo, which is the best in the market.  
AdCombo integrates with affiliates or companies, works for them, manages everything mentioned, and takes part in its money. A win-win situation for everyone.
Why Should You Try AdCombo?
Here are a few important reasons as to why you should try AdCombo –
COD Offers:
COD stands for Cash on Delivery. This means the customer pays for the product when they reach their door. This method is used for customer satisfaction and trust.
Usually, most affiliate markets work in this way, that you get the commission when the customer enters his/her credit card details. However, many people are afraid of entering their credit card details on most platforms.
For this reason, the COD method is used. Here, the seller asks the customer for his/her mobile number, and the call center calls the customer and confirms the scale. As soon as the sale is confirmed, you get your commission which usually ranges between $5 – 35.
Low-Competitive GEOs:
Anyone in the field of affiliate marketing looks to get traffic at the lowest cost.
Yes, there are chances of you finding really profitable campaigns in these countries, but this is not always the case. To benefit from profitable campaigns in tier-1 countries, you will have to spend more, as the payout offered is also high.
With AdCombo, you can find profitable campaigns in countries with a little smaller competition, i.e., tier-2 countries that include Latin America, South Asia, Eastern Europe and Middle East). AdCombo is usually first entering these regions with their offers, which allows affiliates to be first to test profitable offers.
Most of these countries are equally profitable to tier-1 countries, and you can directly advertise at low CPCs (Cost-Per-Click). In these GEOs, you can get as much as $ 0.005 CPC.
Landing Pages: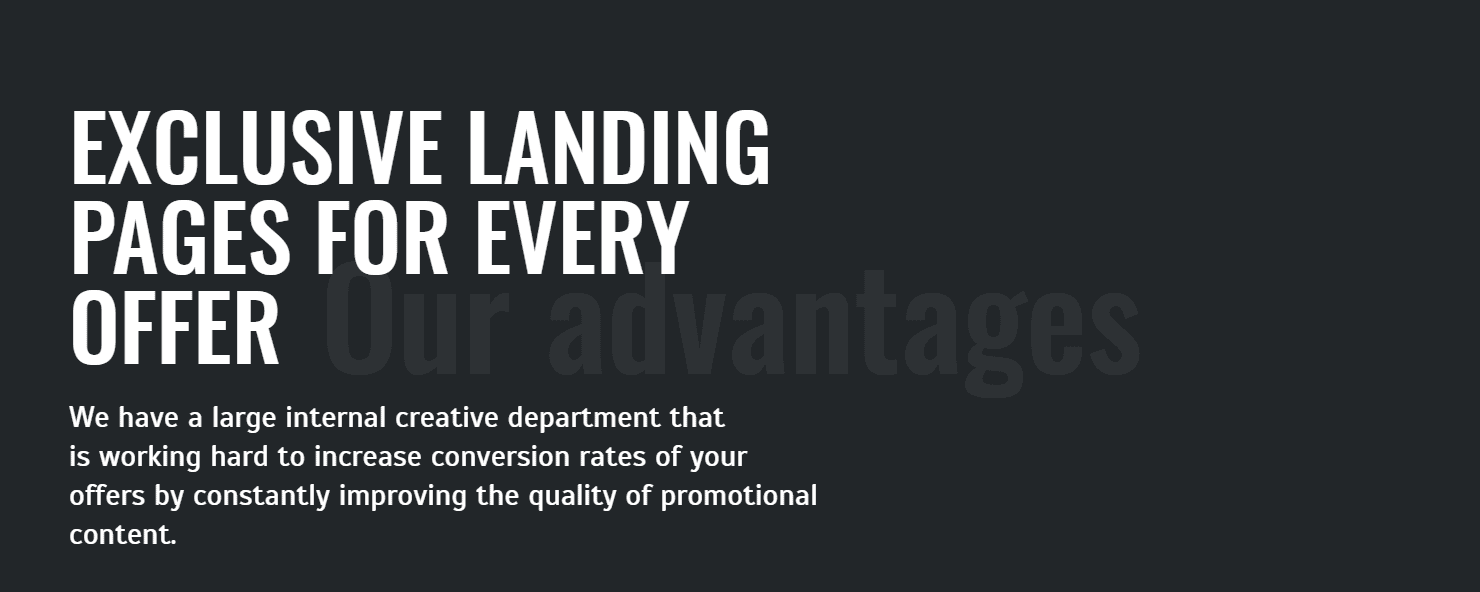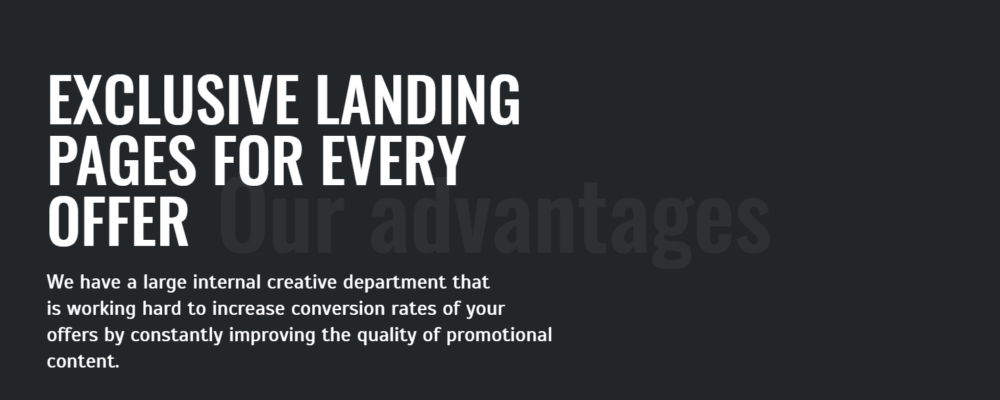 Now, to advertise in different countries, you need to have landing pages, i.e., the page on which the customer will come to look at your product, and this must be in the native language of the country of the audience you are targeting.
Not only landing pages, but you will also need bridge pages, which all will be provided to you by AdCombo to test your traffic source with it. Just choose from the localized pages that're available for all the top offers.  They have been developed for various audiences and proved to convert well in course of in-house testing.  
To translate your own ads, all you need is to access the built-in translator service and pay AdCombo $ 0.03 per word of translation.
Get Started With AdCombo
Step – 1: Fill up the Form, which is pretty easy. Here is the link to their official website – AdCombo Official Website
Step – 2: In a few hours, you will get an email asking you some information about you and your experience by an affiliate rep.
Step – 3: If your answers seem satisfactory, they will schedule an online meeting with you.
Step – 4: A meeting will be held on skype by an affiliate rep to finalize your membership with them.
Note: Not all people get approved. They ensure that only the most reliable and suitable publishers are added to the network.

Requirements for Publishers:
Here is what they seek in a publisher –
The publisher must not have existing accounts with AdCombo 

There must be no prohibited or illegal content on the publisher's account.

The publisher must tell the truth about the kind of traffic they are running
How To Get Approved By AdCombo?
Here is what you need to remember to avoid getting rejected by AdCombo –
You must not have multiple accounts on the same platform. Recheck if you do have any, immediately delete the extras, and then apply for AdCombo.

Your account must not have any prohibited or illegal content. Strictly avoid any content like this.

Never lie to them. Neither in the application form nor during the skype interview or in the email.

Be confident and reply politely.

Try and do some prior research on affiliate marketing and AdCombo. You must know what you are going to enter into.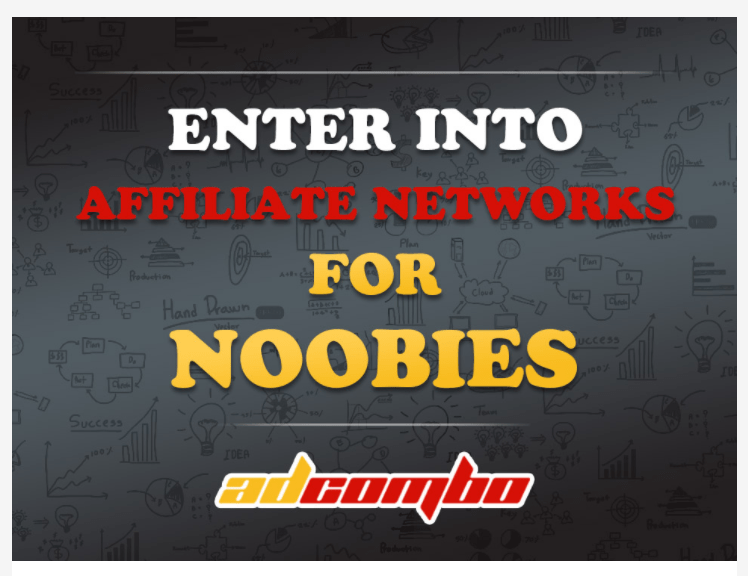 Which traffic Works Best With AdCombo?
Every affiliate finds a different type of traffic to make and scale profits. An affiliate can only work on a particular traffic type and not another. The reason for this is, each one is perfect for a particular type of traffic source.
Here are some of the traffics that works the best with AdCombo –
Native:
It is a type of paid advertising that matches the function, feels, looks, and relevancy of the media's format in which the content will appear. Unlike banner or display ads, native ones do not look like ads, and hence they perform great.
This one is highly chosen because of its high scalability and compatibility.
Most of these kinds of networks accept AdCombo prelanding, and you won't have any problems. These can be as cheap as $ 0.005 CPC. Some examples of native advertising networks are – AdNow, Taboola, Outbrain, RevContent, and MGID.
Push Notifications:
These were primarily designed for delivering information like news, weather forecasts, traffic updates, social media updates, flight changes, and many more.
Now, they are also being used as advertisements. When you click on 'accept' on your mobile phone on an application or a web page, these notifications appear.
These are as cheap as $0.005 CPC on some specific GEOs. Some networks like RTX or PropellerAds and many more companies offer Native ads, which can offer these.
Social
:
This one is getting better and better every minute. This includes all social networking websites like Facebook, Instagram, etc. You may need to clear the prelanding for these as they may object to their policy.
AdCombo Payment Methods
AdCombo offers different payment methods like WebMoney, Paxum, Wire Transfer, Payoneer, and Paypal. Their minimum payment is $ 50, and they pay you twice a week (which is one of the huge reasons people prefer AdCombo). Also, they provide you with a 5 % referral commission.
Since they offer payments twice a week, it is beneficial for you to use that money to buy traffic because, in most cases, you will have to invest in traffic quickly. They are probably the quickest in this matter and the best. They have never been late with their payments as far as I know.
Pros and Cons
Quick Links
FAQ | AdCombo Review
👏What exactly is AdCombo?
AdCombo is one of the best CPA networks that offers competitive payout rates with high conversion offers and landing pages. At present, it is one of the biggest affiliate networks and has hundreds of publishers.
🙌 What is COD, and what it offers in AdCombo?
COD stands for Cash On Delivery. In general, it means the customer pays the money after the product reaches his/her door, while here, COD means that the affiliate receives the commission after the sale is confirmed on call from the customer.
👉 Is AdCombo really a CPA network that I can rely on?
Yes, it is reliable and one of the best in the market. It also pays you the money in terms.
🙆‍♂️ How will AdCombo pay me?
They pay you twice a week with a minimum payment of $50 through Wire, ePayments, WebMoney, Paxum, Paypal, or Payoneer.
🙋‍♀️ What is the minimum payment threshold of AdCombo?
$50 is the minimum payment threshold for AdCombo, which means you will have to withdraw $50 at a time.
Conclusion | AdCombo Review 2023
Let me tell you why you should sign up for AdCombo. It is one of the best in the market for the following reasons –
Offers a lot of offers similar to COD.

Pays you twice a week in terms.

Secure and Reliable network.

Best suitable for those targeting tier 2 countries or lower competitive niches or are beginners.

Affiliate managers here are supportive and friendly.
So, yes, we highly recommend using this platform, especially if you are a beginner and your market audience is restricted to tier 2 countries.