In this post about Avast Cleanup Review, I will share all the insights and details about Avast Cleanup. So that you can make an informed decision about whether you should consider Avast Cleanup or not.
A lot of apps claim to help you clean your phone and improve its performance, but they are usually just placebos. Even worse, they might even put your phone at risk of malware. This is when Avast Cleanup comes in handy.
In addition to boosting the performance of your phone, Avast Cleanup keeps you safe from malicious software. Additionally, there is a premium version that does more than just clean up the junk.
What are the pros and cons of the app, and would upgrading to Premium be worth it? We examine Avast Cleanup in this review.
Avast Cleanup Review 2023: What Is Avast Cleanup?
Android users love Avast Cleanup, a popular phone cleaner app. One of the leading cybersecurity software companies in the world, Avast Software, developed it. The company has more than 435 million monthly users.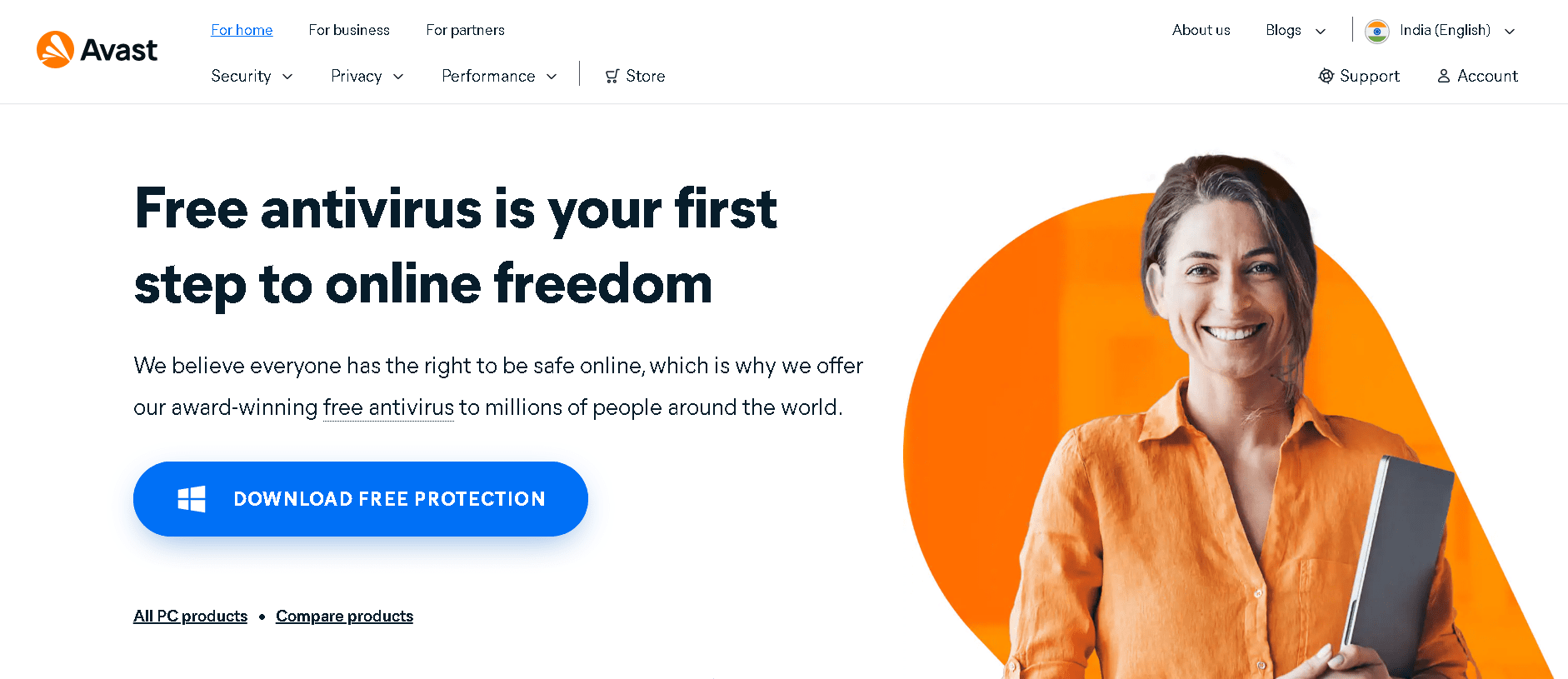 Using the app, you can clean up your phone's cache and junk files as well as optimize your photos. Your Android device's battery life will also be increased because of its nifty features. The goal of Avast Cleanup is to make your phone run faster.
You can download Avast Cleanup for your Windows and Mac devices as well.
Top 3 Free Features of Avast Cleanup:
You can use Avast Cleanup's free version for basic phone cleaning if you only need that. The app does include advertisements, but they appear rarely.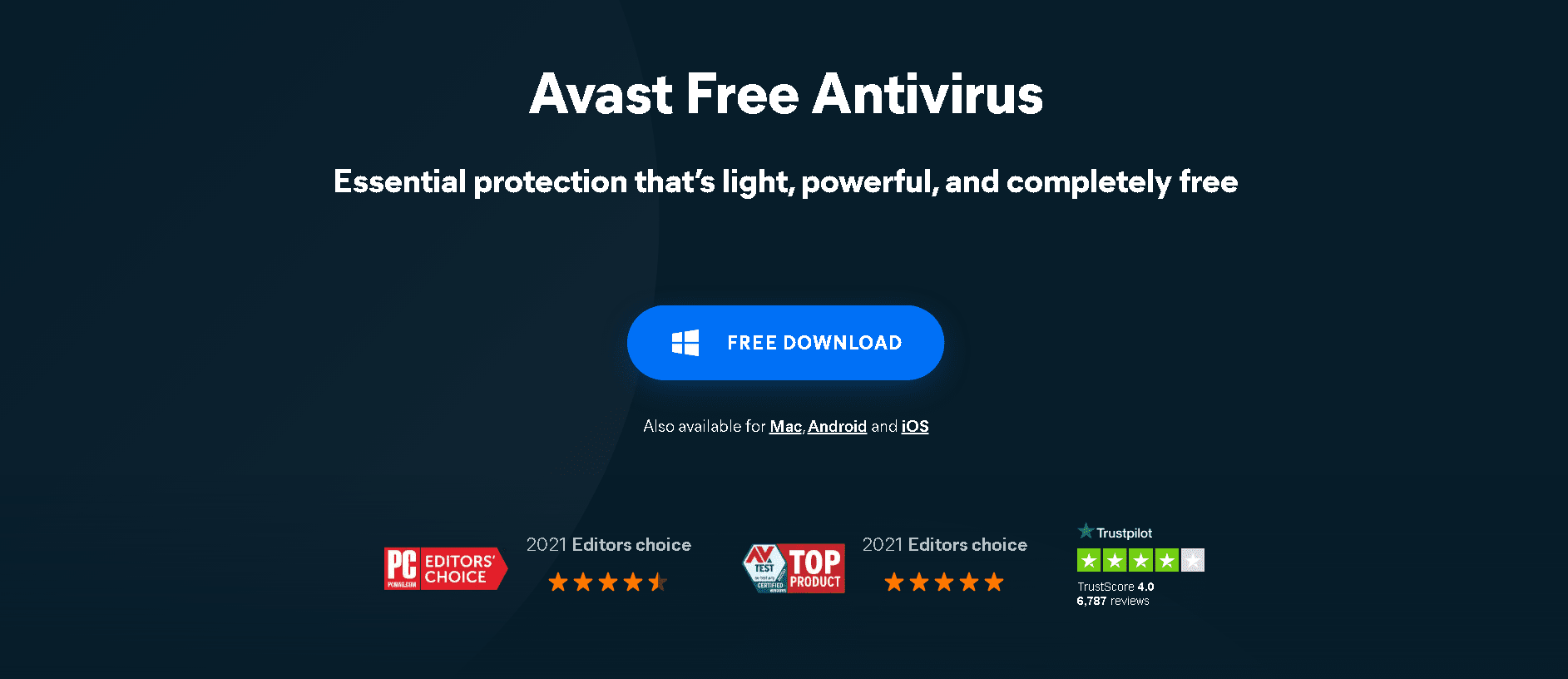 1. Quick Clean
Quick Clean is a feature of Avast Cleanup Free that helps to increase your phone's performance. You can use this feature to remove data that is no longer needed, including temporary files, app cache, and leftover data.
Besides identifying and deleting apps you no longer use, the app also shows you which apps are taking up your phone's storage.
2. Media Analyzer and Photo Optimizer
Clean up your media library with Avast Cleanup to free up some space. You can use this feature to assess your media files and delete the ones you no longer need, particularly duplicates, similar, old, or low-quality photos.
Additionally, it helps you decide which photo is the best among a group.
A Photo Optimizer allows for a smaller pixel size without drastically reducing the quality of the photo. You can delete the photos you don't need, while still maintaining your phone's storage space.
3. RAM Cleaner
There's also a RAM Cleaner in the free version, which basically prevents resource-hogging apps from consuming power. You can use this feature to identify the apps draining your phone's battery life, CPU power, and memory and hibernate them.
With the help of Avast Cleanup, these apps can be hibernated so they won't run in the background when they're not in use.
Top 4 Premium Features of Avast Cleanup
Avast Cleanup Premium has additional features if the basic ones are not enough for you. In addition to being ad-free, it is also packed with powerful tools that take mobile optimization to the next level.
1. Automatic Cleaning
By enabling Automatic Cleaning, you won't even have to open Avast Cleanup to clean out your phone; your phone will automatically be cleaned as scheduled. With the app, you can choose how often it runs cleanings and how much space you want to free.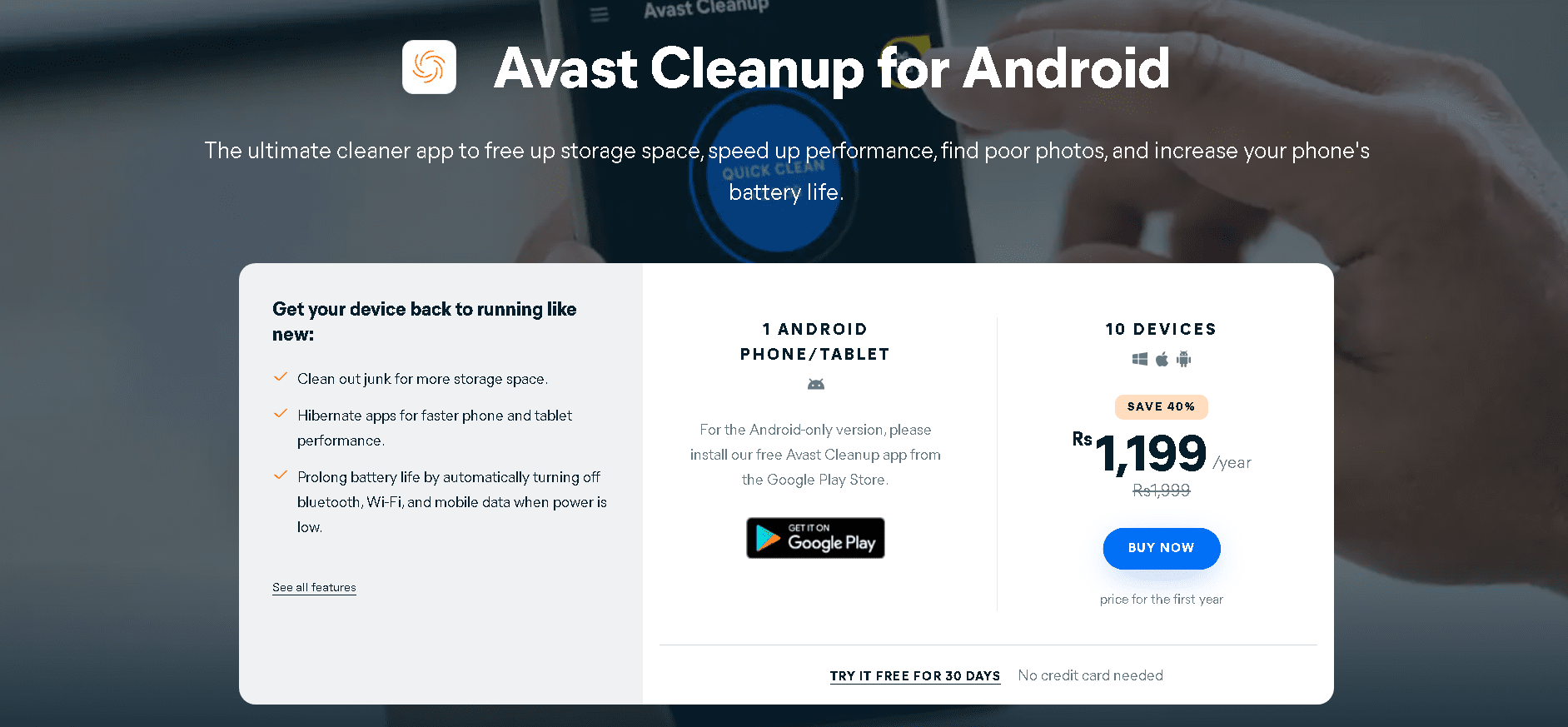 2. Deep Clean
This allows users to safely access and delete cache files hidden to the user, which require more storage and are harder to clean up than visible cache files.
Using a phone cleaner app is not necessary; however, you'll need to move from one application to another. However, Avast Cleanup Premium enables you to get rid of all hidden cache files in a single step.
3. Advanced Photo Optimizer
Moreover, the Advanced Photo Optimizer comes with Avast Cleanup Premium. How does this compare with the Photo Optimizer in the free version?
If you choose the free version, your photos can only be optimized to a Moderate level, so they will look good on larger screens, such as laptops and tablets. However, Advanced Photo Optimizer also offers you the option of choosing from three other optimization levels:
Aggressive: If you want as much storage space on your phone as possible, it is the best choice

High: Optimizes photos so you can view them on small screens

Low: Makes photos suitable for printing while optimizing them
4. Battery Saver
Battery Saver is also included in Avast Cleanup Premium. In essence, this feature extends the battery life of your phone without sacrificing its functionality.
You can enable this to create battery-saving profiles, which enable you to automatically turn off battery-sucking features (such as WiFi and Bluetooth) when they're not needed.
You can also have your battery usage automatically adjusted depending on your location, or when your phone's battery is low.
When you encounter an issue, you can also ask for assistance through Avast Direct Support with your premium subscription. The theme of the app can be customized to match your phone's style.
Avast Cleanup: Some Nitpicks
Despite being among the best phone cleaner apps, Avast Cleanup has a few downsides. The premium version is more expensive than other paid cleaner apps that offer more or less the same features as the free version.
Most similar apps come with a one-time fee or a lower annual fee for their premium versions. AVG Cleaner Pro, for example, only costs $23.88 per year or $1.99 per month. Furthermore, there is no free trial for Avast Cleanup Premium.
There are also complaints that the app sends too many notifications, especially when the Automatic Cleaning feature is turned on. Fortunately, it is easy to customize your notifications in order to fix this issue.
Go to the Settings menu, select Notifications, and tap the button. To switch on or off the notification type, tap the slider next to it. The app will still send you alerts when this setting is changed, but they'll be significantly less frequent.
Avast Cleanup also has a minor drawback: it takes a while to scan and clean. It usually happens if your phone runs on an older operating system.
Additionally, the amount of time it takes to perform a cleanup depends on your device's processor speed and the number of files on your device.
Are Phone Cleaner Apps Really Necessary?
It's totally up to you whether or not you want a phone cleaner app. Cleaning your Android device regularly isn't crucial, especially if it's a smartphone.
There is already a built-in phone cleaner on most newer Android phones, so installing a third-party app might not be worth the extra storage space.
Furthermore, most of the features of phone cleaners – such as deleting cache files, disabling battery draining features, and deleting old files – can also be performed manually.
While cleaning apps aren't entirely useless, they aren't as effective as you might think. Particularly if you lack the time to go through what files to delete and which to keep, they are pretty useful.
You'll know when your phone needs cleaning when you have a phone cleaner app.
Additionally, you will not have to spend time searching for junk files and risk deleting valuable data. You can find and delete unnecessary files with a good cleaner app.
Furthermore, it makes extending the life of your phone and increasing its performance so much simpler. Using it is easy – you only need to press a few buttons.
Quick Links:
Verdict: Avast Cleanup Review 2023
There's nothing stopping you from choosing Avast Cleanup Premium. A phone cleaner app might not be worth $34.99 a year if you can delete junk files manually.
Avast Cleanup Premium, on the other hand, is worth a shot if you want convenience and a dedicated program that does all of the junk clearing, battery optimization, and overall performance boosting for you.
If you buy it, you won't be at risk, as it's an effective and trustworthy product from a company with experience in cybersecurity. As such, you may want to try out the free version to see if you need to upgrade to premium.
If you are wondering whether you should pay for Avast Cleanup, we hope this review helps. Feel free to share your thoughts about Avast Cleanup, free or premium, in the comments below.