As content creators, bloggers, and marketers seek effective ways to monetize their work, OGads can be one of the best solutions.
My OGads review will help you get valuable insights into this affiliate network as I talk about its strengths and shortcomings. I'll take you through my experiences and insights with this OGads review.
Let us first learn what OGads is and how it can be a solution you might be looking for. 
OGads Review 2023: What is OGads?
OGads is a content-locking CPA network that was founded in 2013. It is one of the most popular CPA networks in the world, offering various content-locking offers from multiple advertisers.
OGAds serves as a dynamic Mobile and desktop content-locking network that plays a pivotal role in assisting affiliates, webmasters, and developers to monetize their mobile and desktop traffic.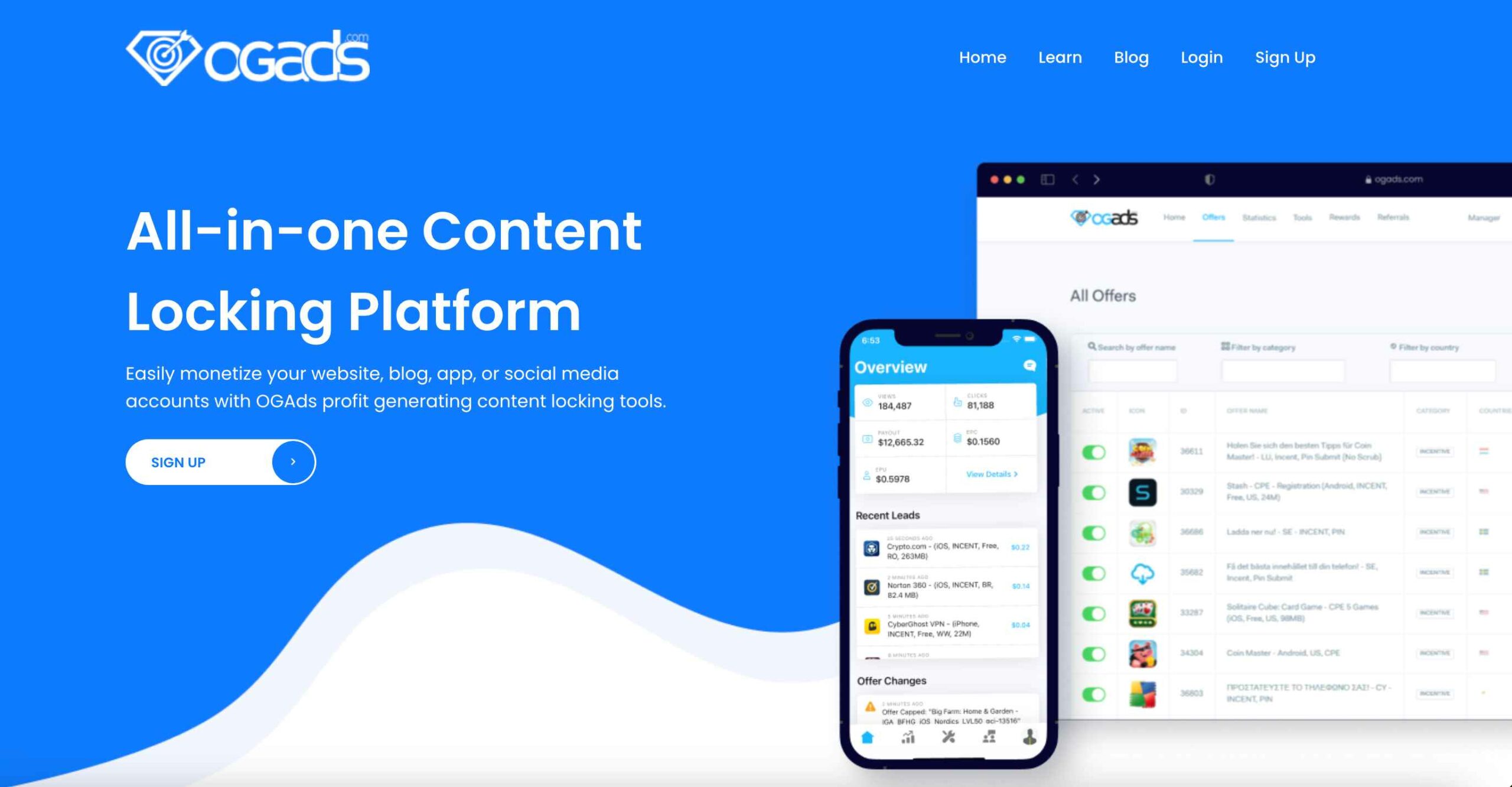 The network accomplishes this by facilitating the promotion of iOS & Android apps, along with content surveys and downloads for desktop platforms.
It provides a versatile platform for maximizing revenue from both mobile and desktop audiences through content-locking mechanisms.
How to get started with OGads?
Here are the steps to get started with OGAds:
Sign Up: Visit OGAds.com and click the "Sign-Up Now" button to begin registration.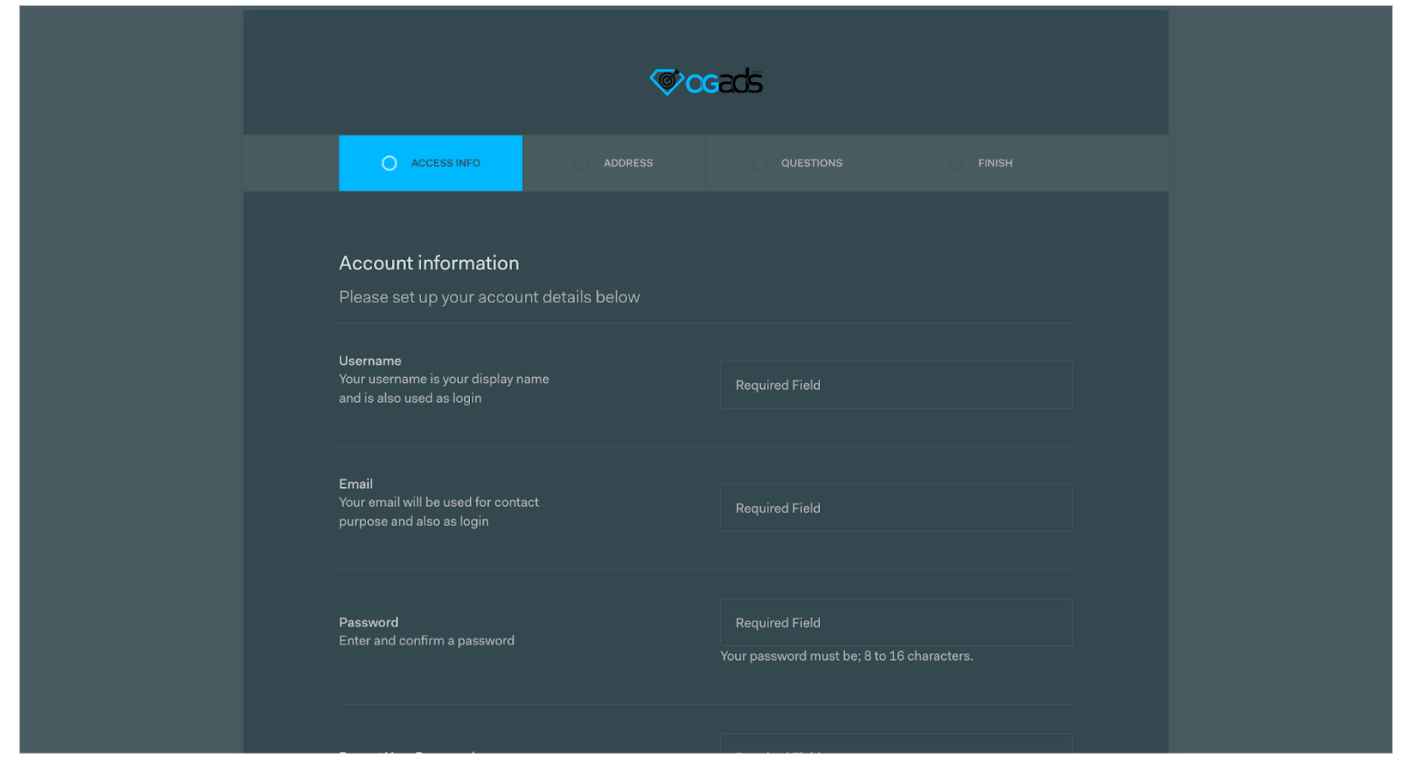 Provide Personal Information: You'll be asked to provide various personal details during registration. In the initial phase, enter your name, email address, and password, and in the subsequent phase, include your address and postal code.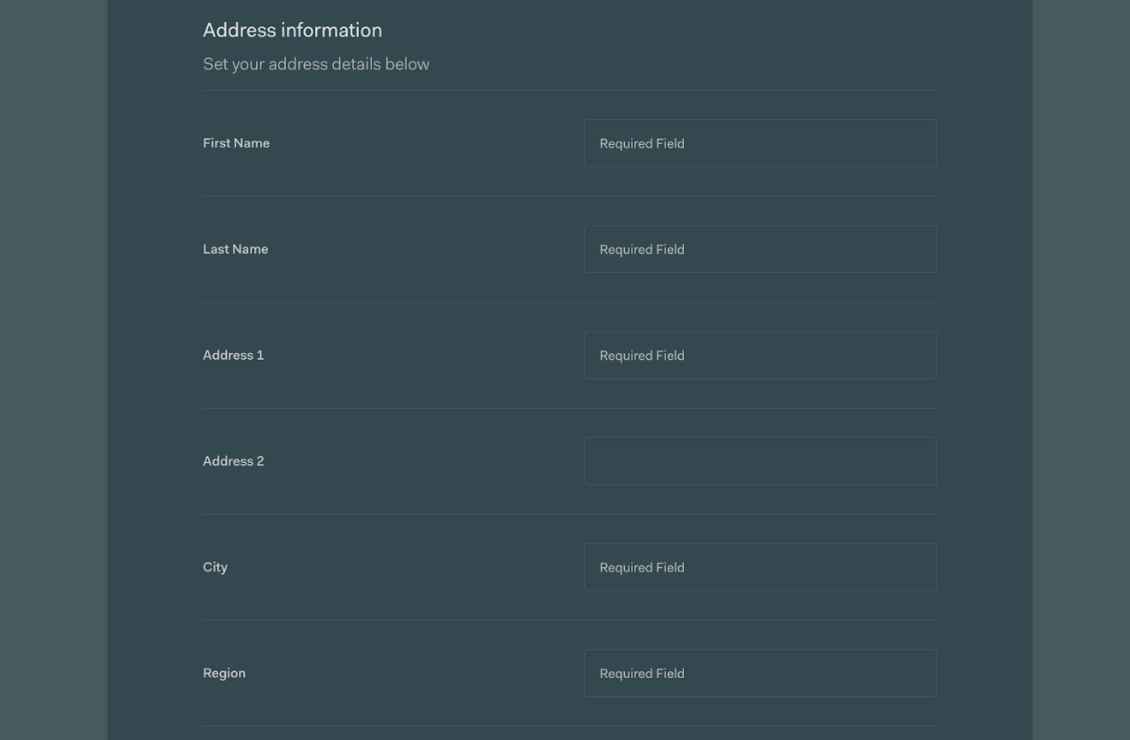 Share Website or Blog: You must also provide information about your website or blog with the highest traffic for the site to evaluate.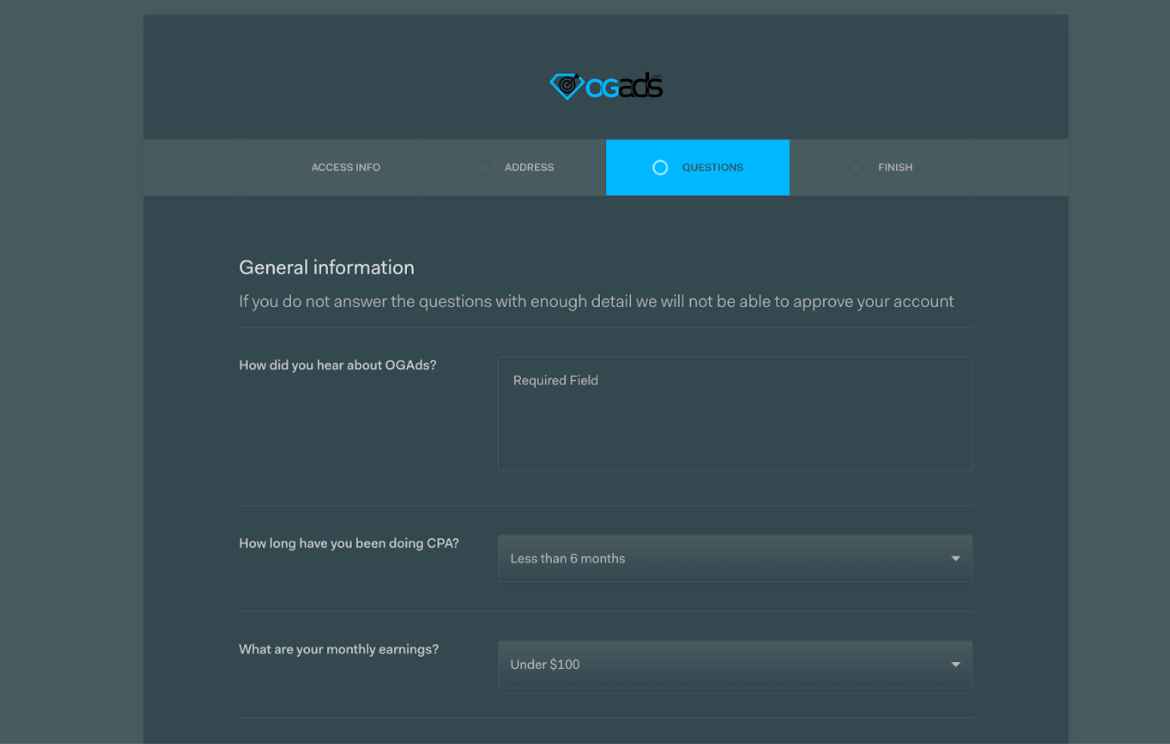 Submit Registration: Once you've filled in all the required information, click the "Submit" button to complete the sign-up process.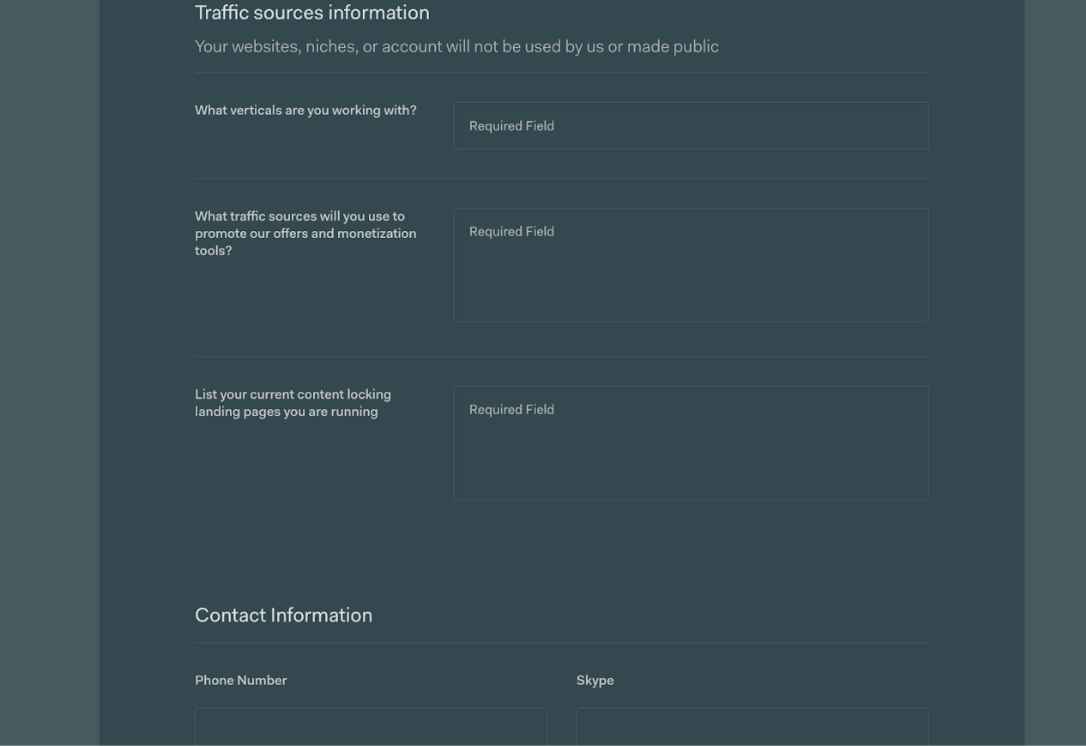 Wait for Approval: After submitting your application, you'll need up to one week for OGAds to review and either approve or decline your request. Till that time, go to https://learn.ogads.com/ and learn more about the platform so that you can start earning from DAY1.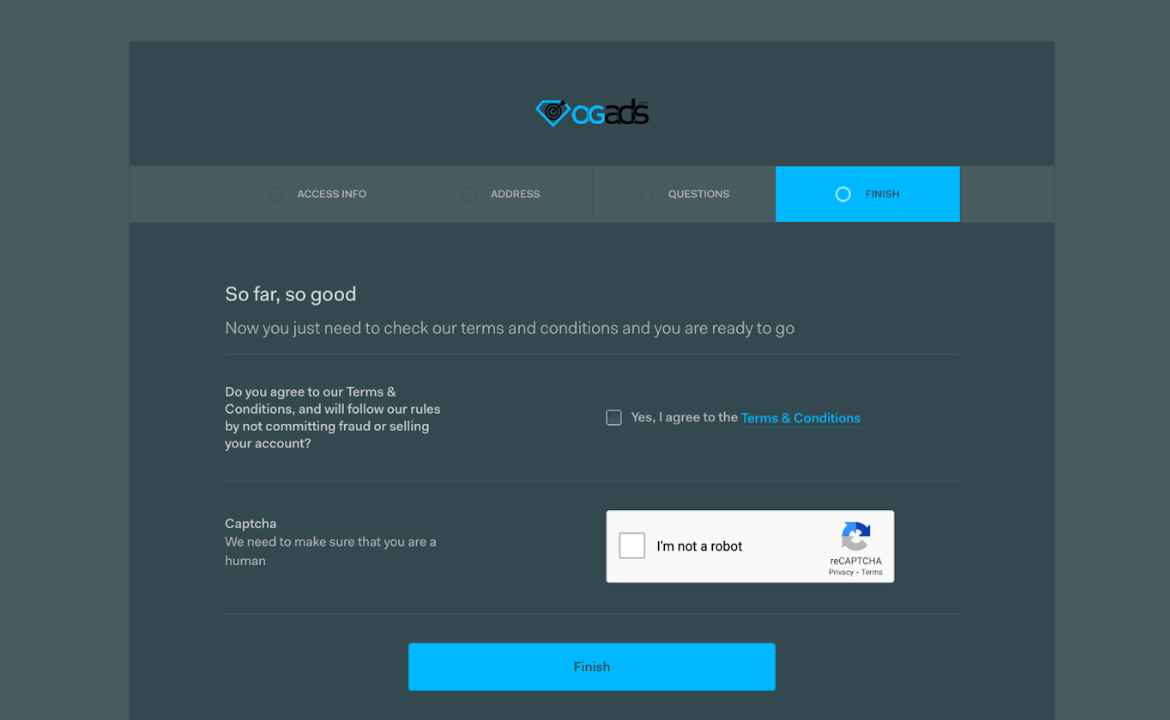 Start Earning: If your application is approved, you can move on to the following steps to learn how to make money with OGAds. In case of rejection, keep hope; improve your website, increase traffic, and reapply when ready.
My personal experience of working with OGAds
I've had the opportunity to work with OGAds as an affiliate marketer, and I can share a bit about my personal experience. One of the aspects that stood out to me was their dedication to making the transition from other networks as smooth as possible.
When I was considering the shift to OGAds, their team offered a consultation where they patiently discussed my needs and preferences. We had this conversation over Skype, which was very convenient for me as it allowed for a real-time exchange of ideas and information.
Their website was thorough, and they also took the time to understand the network I was previously working with. This personalized approach impressed me because it showed that they genuinely cared about integrating their content locker in a way that would work best for my situation.
Where OGAds truly excelled was in the modernization phase. They provided the necessary code and even offered to make the technical changes on my website, which was incredibly helpful, especially if you need to be tech-savvy.
Their team of experts ensured the transition was seamless, and I could quickly start monetizing my Mobile and Desktop traffic with their network.
Overall, my experience with OGAds was positive, and their commitment to assisting affiliates in making the switch is a testament to their customer-centric approach. It's a valuable service that can save affiliates time and effort while ensuring that they can effectively monetize their traffic.
How do OGads work?
It offers a range of tools and features that make it easy for users to generate income. Here's a breakdown of how OGAds works: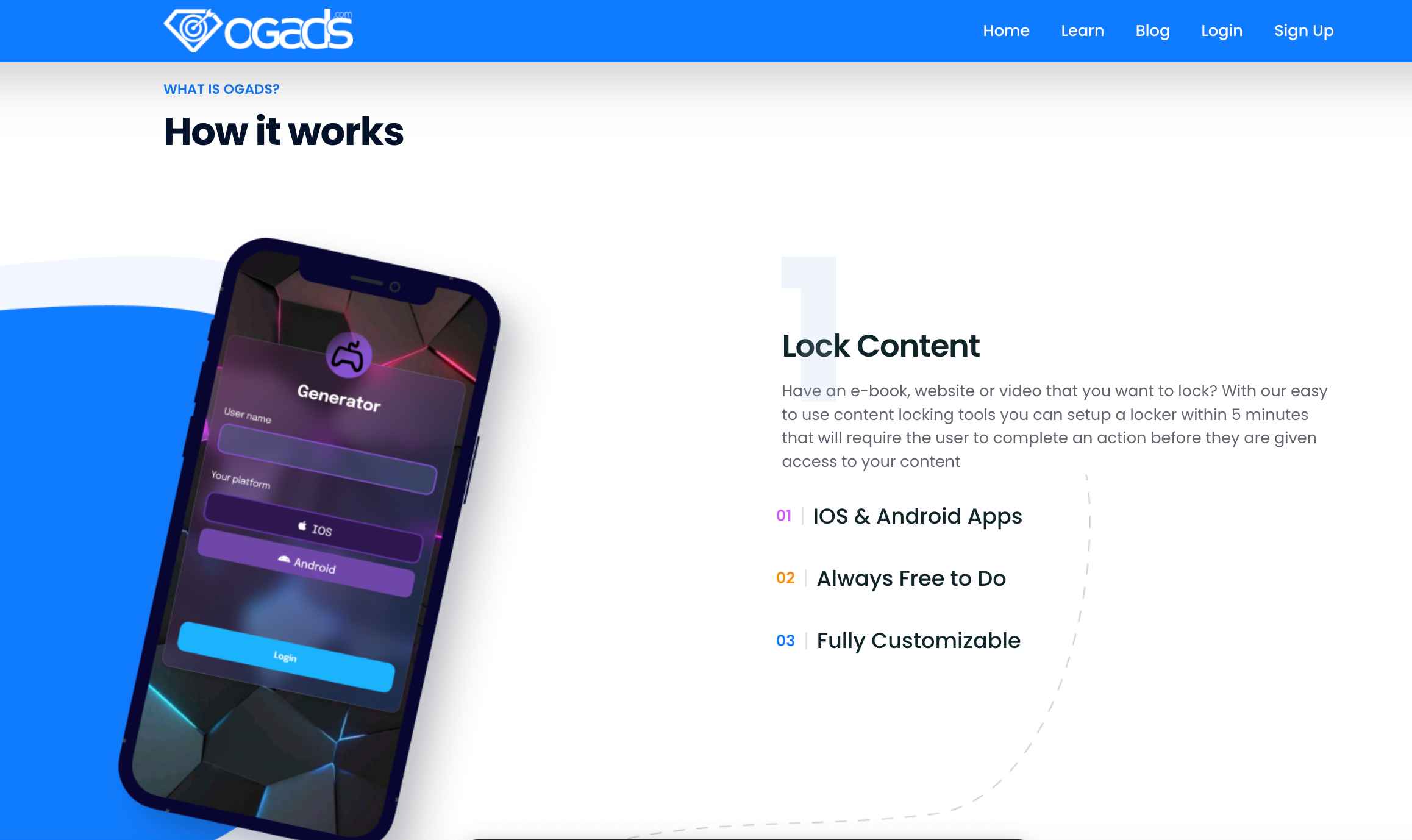 Locking Content:
If you have digital assets such as e-books, websites, or videos that you want to monetize, OGAds offers an intuitive content-locking tool.

Within minutes, you can set up a content locker that requires users to complete specific actions before gaining access to your content.

This content-locking system is compatible with both iOS and Android apps.

It's free to use, allowing you to start without any initial costs.

The locker is fully customizable, allowing you to tailor it to your needs.
Send Traffic: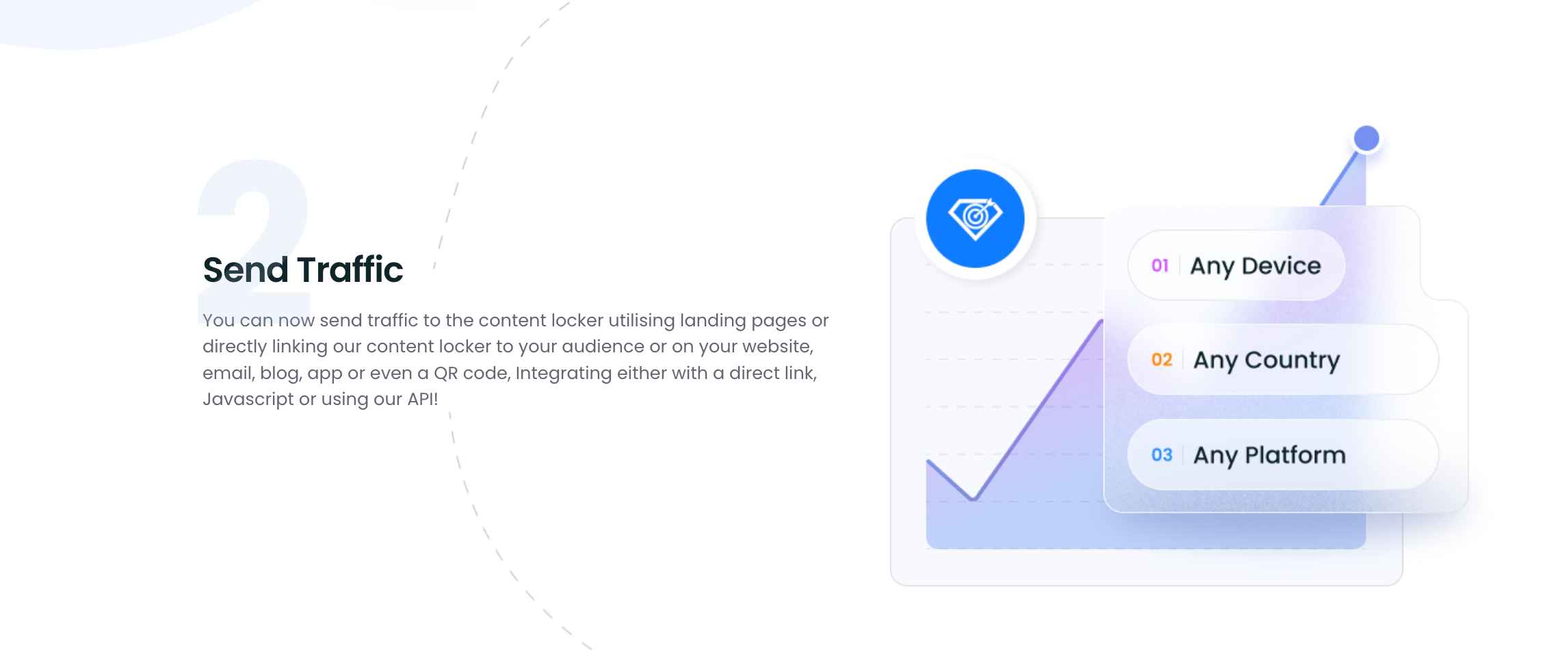 Once your content locker is ready, you can send traffic to it. This traffic can be directed through landing pages or linking the content locker directly to your audience.

You can integrate the content locker into various platforms, including websites, emails, blogs, apps, or even using QR codes.

Integration is flexible, allowing you to use direct links, JavaScript, or their API to connect with the content locker.
Get Paid: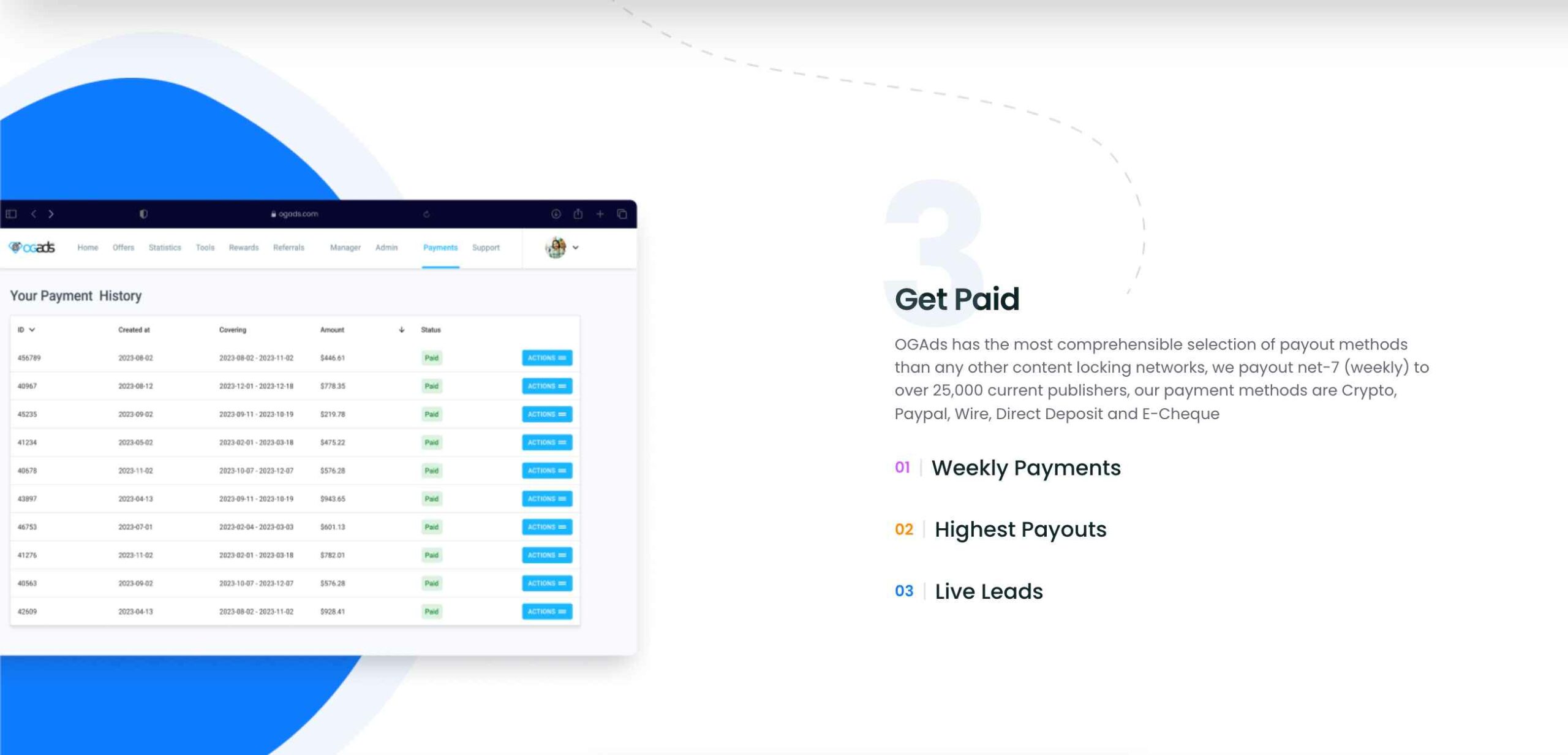 OGAds provides a variety of payout methods, offering more options than many other content-locking networks.

Publishers receive weekly payments, ensuring a consistent and reliable income stream.

Payment methods include cryptocurrency, PayPal, wire transfer, direct deposit, and e-cheque.

OGAds is known for its competitive payout rates, ensuring you earn maximum traffic revenue.
Quick Links:
Conclusion: OGads Review 2023
OGAds stands out as a top-tier network for content locking on Mobile and Desktop platforms. Its impressive features, including diverse payment methods, locker ad formats, and cutting-edge AI technology, set it apart in the industry.
The incorporation of AI technology is a game-changer, making OGAds a leader in content-locking networks for 2023. What truly distinguishes OGAds is its commitment to user feedback.
Publishers and advertisers have a voice here, with the ability to request features and provide valuable input through the feedback form or via direct communication with their dedicated affiliate managers.
With an innovative platform and the potential for substantial earnings, OGAds presents an enticing opportunity for affiliate marketers. So, confidently take your first steps on the affiliate marketing journey with OGAds, and let your profits skyrocket! 🚀