Keeping your affiliate marketing game sharp is the key to success in affiliate marketing. Research what the newest tech in the industry is if you want to make it in the industry. Almost every day, there are new services offered in the industry, and it is changing rapidly. 
The DYNU IN MEDIA is one of them. Most western audiences are unfamiliar with it, even though it is not an entirely new service.
CPA networks in Vietnam and Southern Asia are few and far between, except for this impressive network. The company has decided to expand to the international market, which is why I'm reviewing it. 
Before using this platform, I had little experience with it. Even though I knew it existed and that it was big, I never gave it much attention. They soon began telling me about this CPA network after a couple of my buddies started using it.
My interest was piqued by all the positive things they said. I decided to explore the network a bit for myself and found out many interesting things while researching. Here are the things I learned about DYNU IN MEDIA.
Who is DYNU IN MEDIA?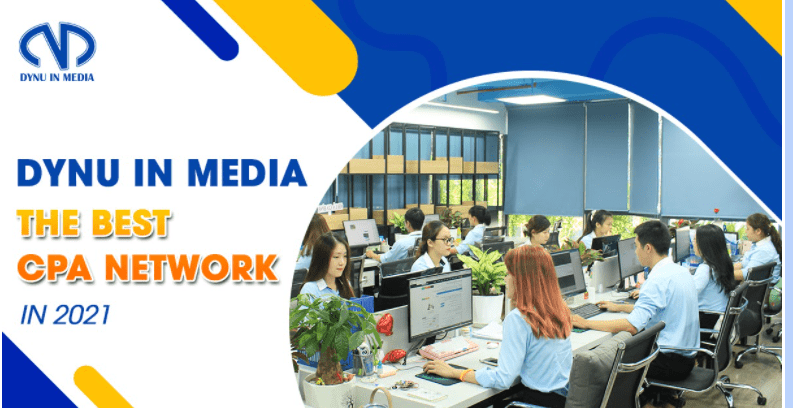 Founded in 2019, the DYNU IN MEDIA Network operates in Vietnam. As one of the biggest CPA networks on the market, they have grown steadily since their establishment. The company has been working with Tier 1 geos since it was founded as well as with some Asian geos. 
DYNU IN MEDIA expands CPAs, CPCs, CPSs, CPVs, CPL, and CPS campaigns globally. Its main goal is to facilitate collaboration between advertisers and publishers.
Advertisers can get help with any campaign issue from their expert team, who are constantly searching for the best deals. There is always someone on hand to assist affiliates with anything they need. 
These efforts led to some very impressive achievements and statistics for the DYNU IN MEDIA team. As of now, they have:
Approximately 20,000 new leads every day

More than 200 influential advertisers and clients on the platform

Increase the number of publishers on the platform by over 1000

Campaigns involving direct CPAs, CPLs, and CPCs

A high payout for your offers is competitive

You can earn cashback and sweepstakes (SOI/DOC/CC, trial/PIN submission), finance, gaming, surveys, extensions, insurance, health & beauty, Bizoop and more.

A few Asian countries, along with the United States, United Kingdom, Canada, Australia, New Zealand, and most of Europe

Wire transfers, PayPal, Payoneer, and Wire Transfer are among the available payment methods.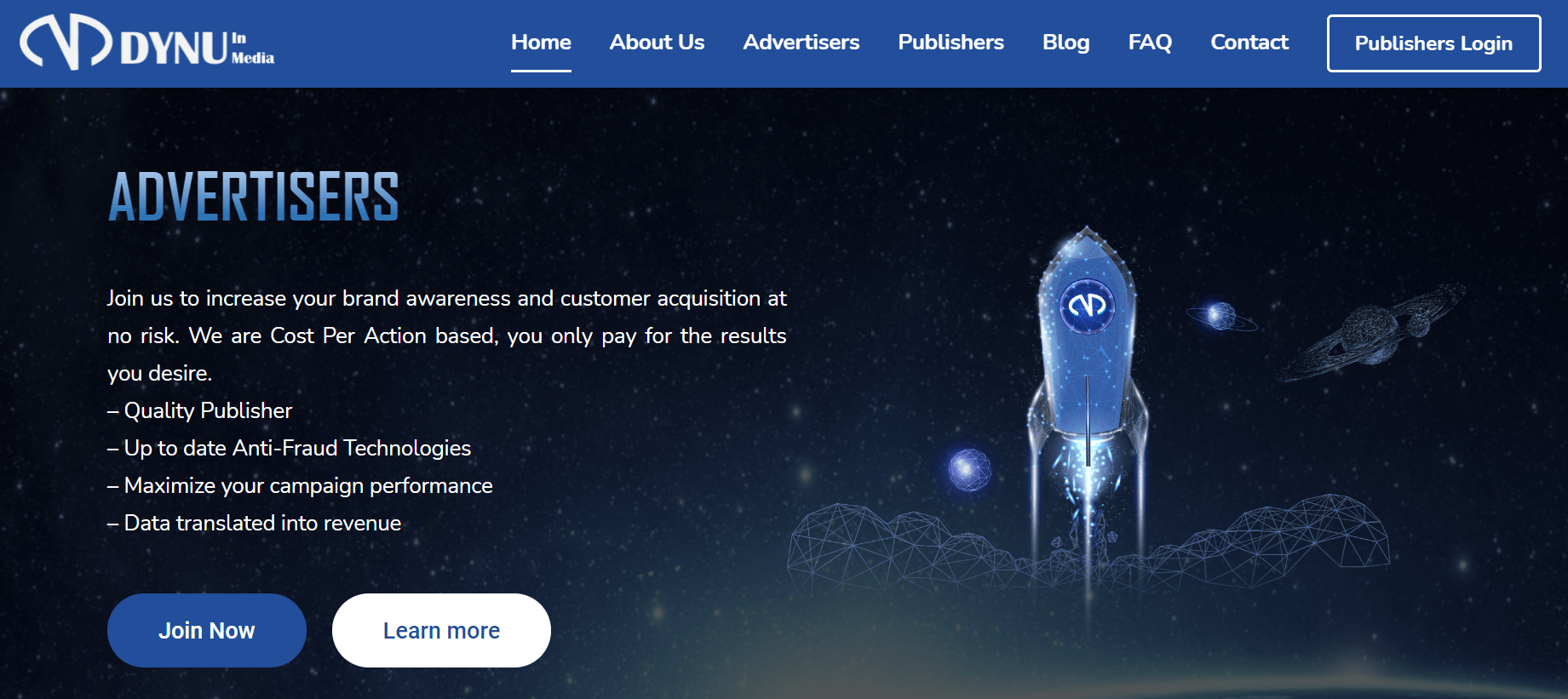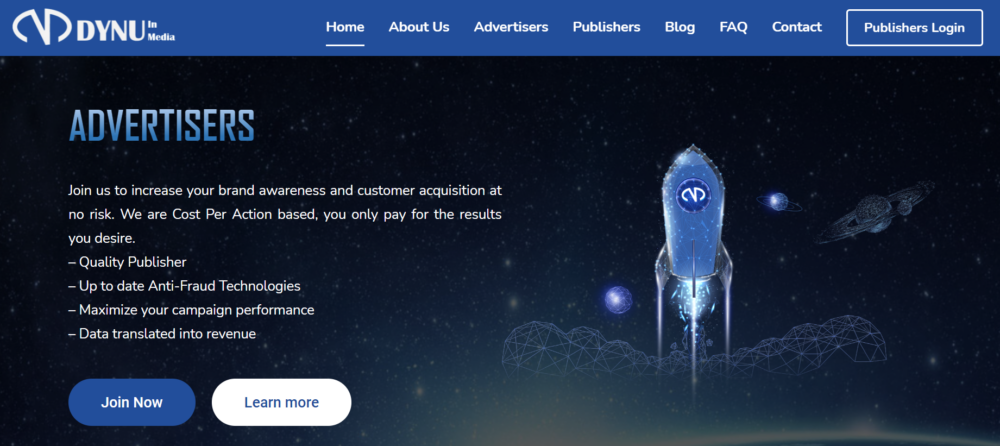 Not to Miss the Golden offers from DYNU IN MEDIA

DYNU IN MEDIA is launching a 5% BONUS campaign for the top 3 offers from August 5th to September 5th, 2021.
Credit Monitoring – CC Submit | US




PO: $28.00 CPA

Cardio Clear 7 – Heart Health – CPS | US




PO: $55.00 CPA

Truth Finder – CC Submit | US




PO: $50.00 CPA
These offers are known for their competitive payouts, high-profit margins, and direct offers.
The campaign rules are as follows:
As a publisher, DYNU IN MEDIA can be registered

Picking an offer from three options

In your first month, increasing your revenue to $1,000 for just one offer

A 5% bonus and payment from your revenue
All three offers are eligible to be promoted, but you must reach a minimum of $1000 in revenue for EACH offer so you can get the 5% BONUS.
Get your BONUS by taking action. Send your application to DYNU IN MEDIA now, and let your AM know if you need any further information.
How to Join as a Publisher and Get Approved in a Day?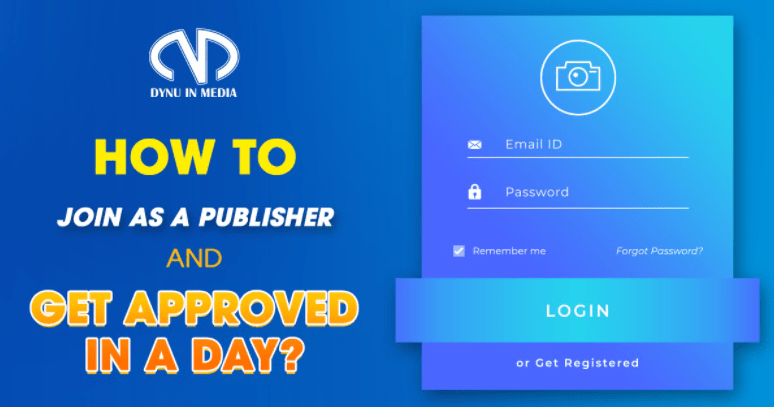 No matter how old you are or how long you've been in the industry, join DYNU IN MEDIA right away. 
Below, we will explain how to apply for DYNU IN MEDIA and provide tips so that you are knowledgeable about the process. 
Step 1 – The Application
DYNU IN MEDIA requires you to complete a simple form in order to register. Please include the necessary information. You will then be contacted by an account manager to provide information on your specialization, GEOs, experience, and other factors.
There are three sections on the application form. 
Firstly, you should enter your name and company name as well as your address with Pincode in the account details section. 
The user details must be added, and a password must be set. You will then be able to set a password after entering your email address. At most 16 characters can be used in the password. Create a strong password by mixing alphanumeric and numeric characters.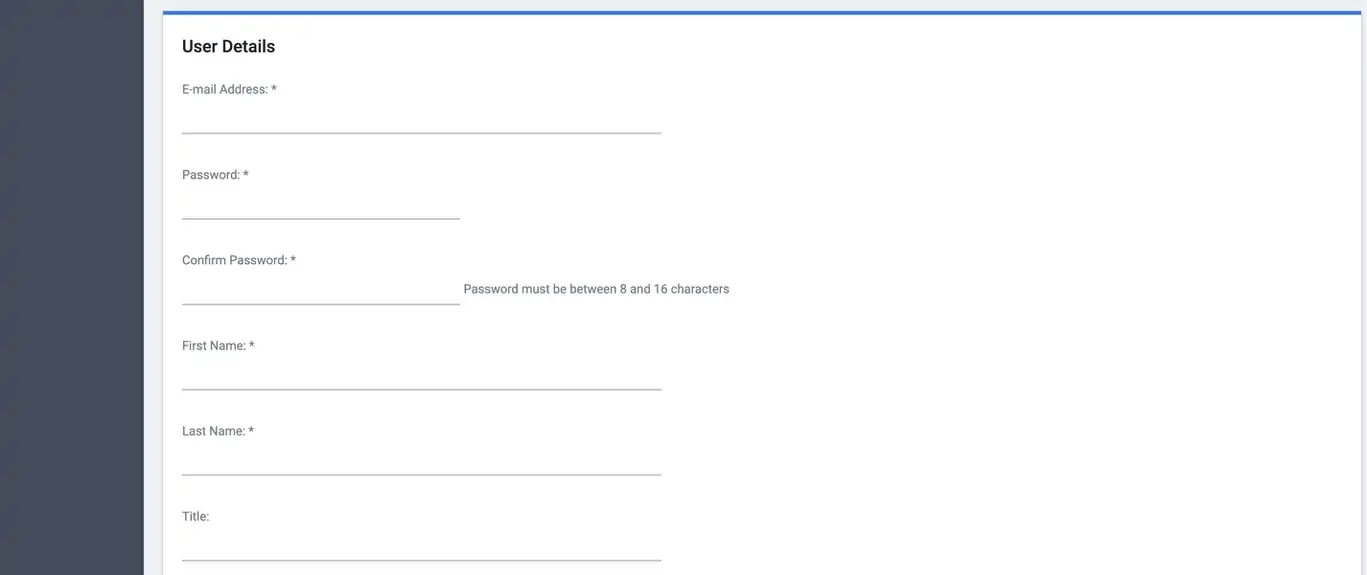 Lastly, the most important section is where you provide information about your site and how it is visited. You must answer these questions in order to approve this request. As a result, traffic generated should always be reported as accurately as possible.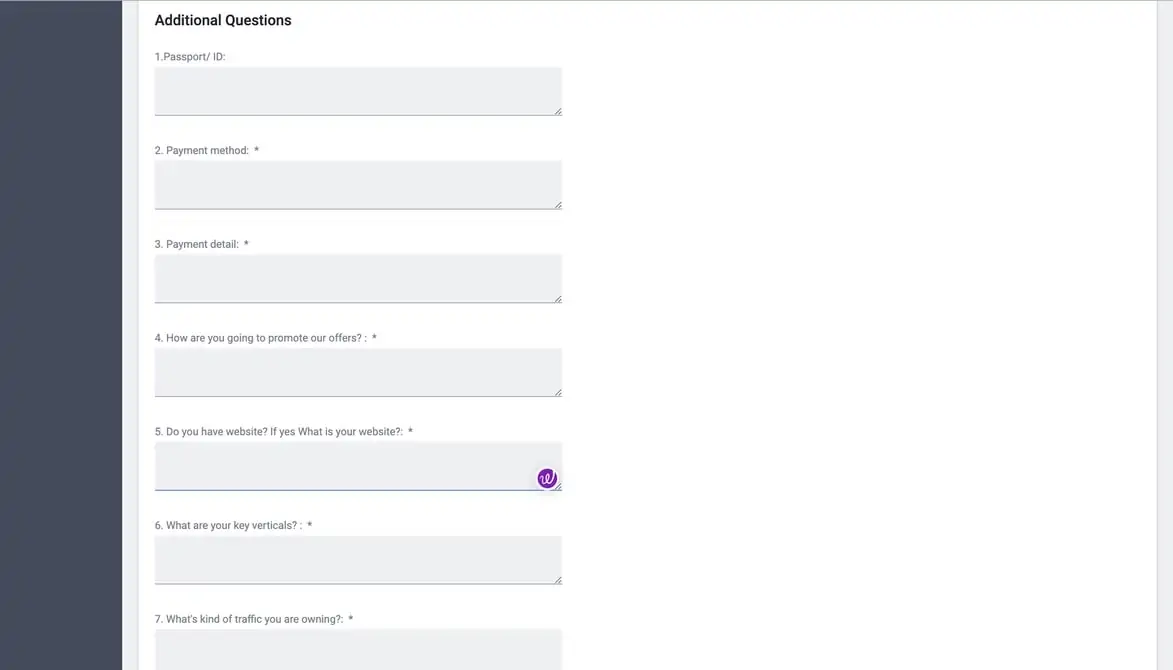 Furthermore, please note that prior to registering on DYNU IN MEDIA, you must have a Skype ID, whose credentials are mandatory to submit. Additionally, consider the offers that are of particular interest to you, since you will be prompted to enter those as well.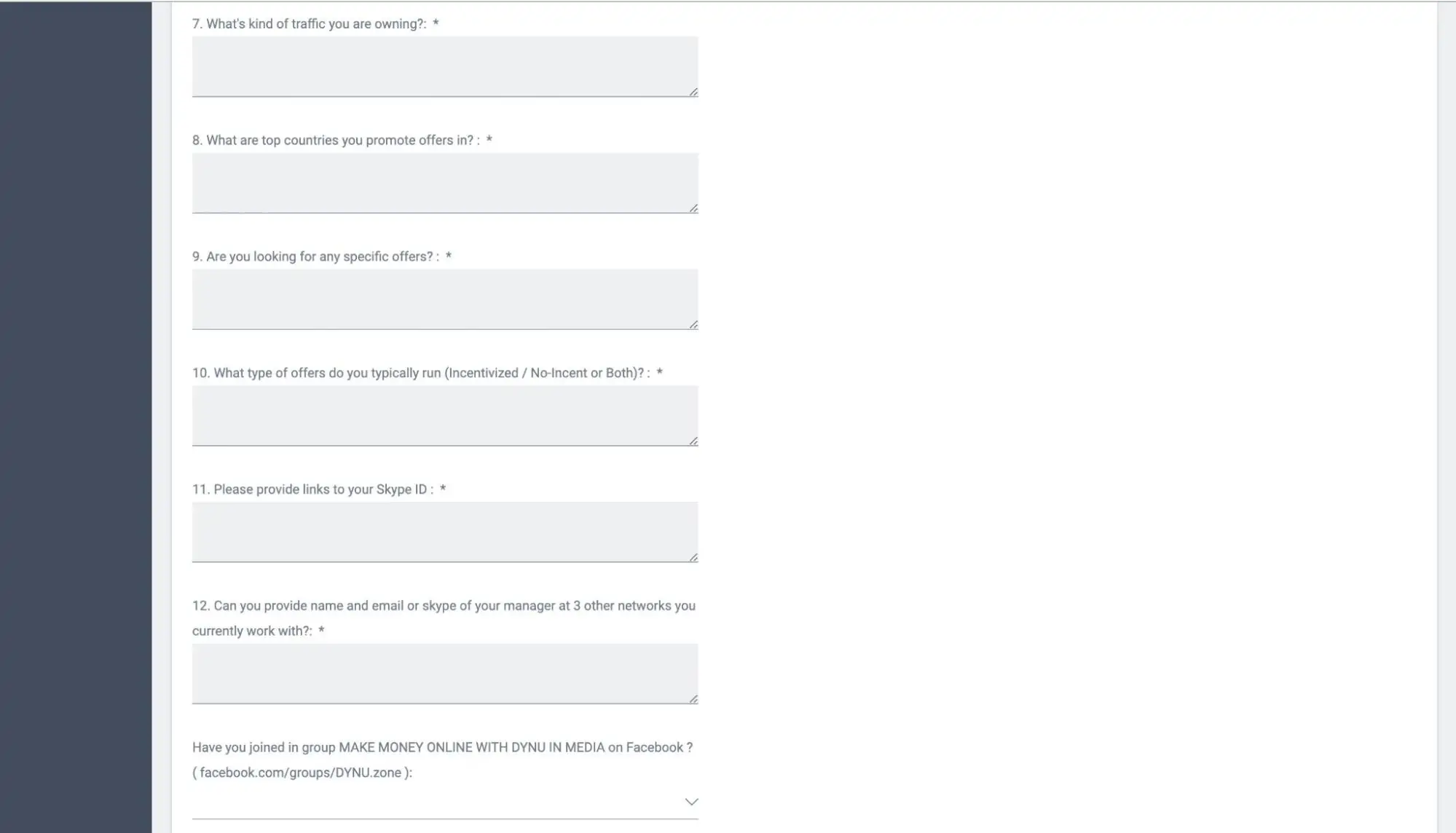 DYNU IN MEDIA is available to everyone, regardless of whether or not you have a website. 
How to Get Accepted to DYNU IN MEDIA without a Website?
There's no way to join an affiliate program without a website on which you can place affiliate links and drive traffic. However, many affiliate schemes accept people who don't have a website!
Even a basic template website that you can improve upon or upgrade once you start earning money is worth considering once you start your business.
The ultimate purpose of DYNU IN MEDIA is to verify the legitimacy of all affiliate programs. In addition, account managers receive other resources from them, so they need to make sure affiliates have the potential to be profitable.
If you choose to answer any of these questions on a form, you will increase your chances of getting approved.
Step 2 – The Personal Manager
You will be assigned an account manager once you are approved, or you can help with the onboarding process. Relationships with your account manager affect the success of your campaign greatly.
What does their dashboard look like?
Their use of the HasOffers system differentiates DYNU IN MEDIA from the competition. You can build your own ad network with this affiliate marketing app if you don't know about it. Direct publishers have better relationships with companies like DYNU IN MEDIA as a result.
In this way, campaigns can be optimized, frauds can be detected, reports can be generated in real-time, link tracking can be done, and more! 
The dashboard should look like this when logged in: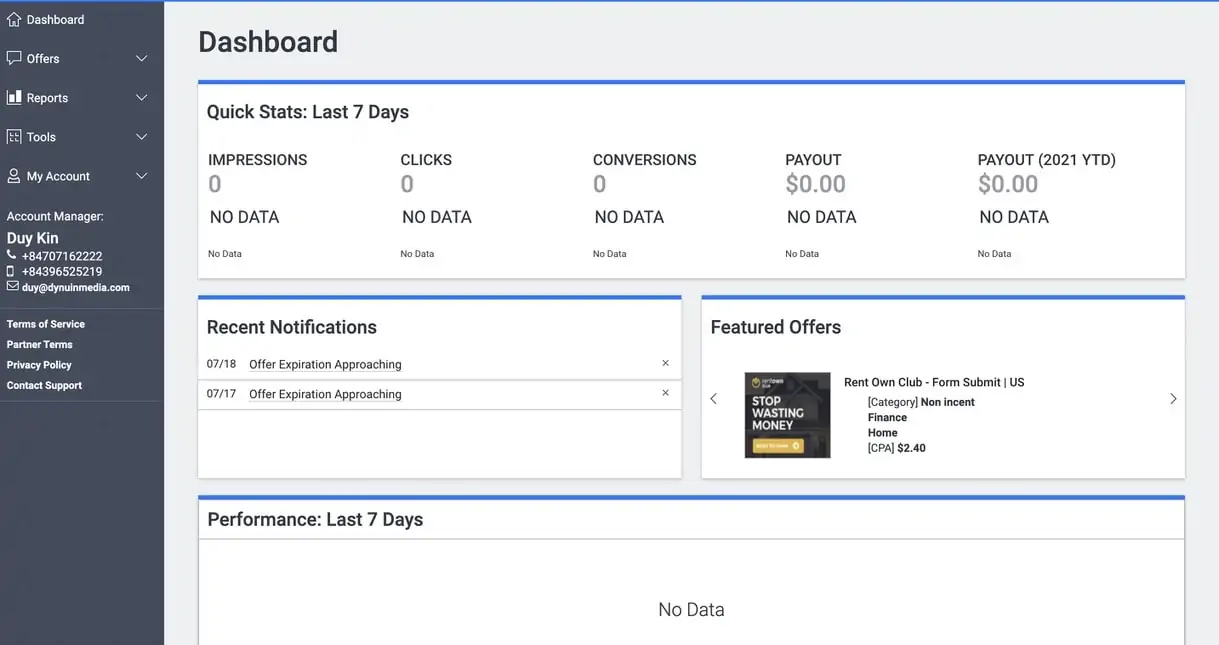 The dashboard prior to running anything (this was my first screen)
Various important data will be displayed right on the dashboard. There are several options in the sidebar. There are offers, reports, tools, and you can check out your account. During the day, your account manager will be available to answer your questions. 
You will immediately see hundreds of offers on the offer page when you enter.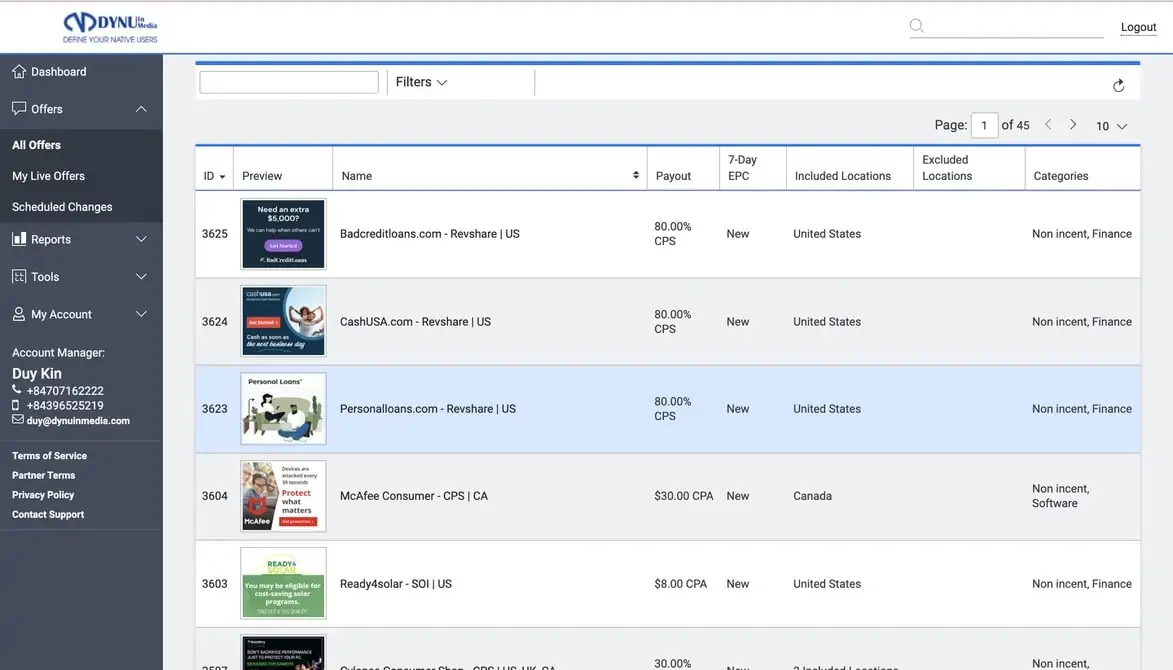 It allows you to preview landing pages, check out the offer name, check out the payout, GEOs, and categories. Every affiliate can use this information for their campaigns. To separate the exact offers you wish to run from these results, you can sort them and add filters. 
Your saved reports, your performance, and your conversions are all displayed under the reports tab. These reports are detailed and offer a lot of valuable information that can be used to improve your campaigns. 
Listed here are the pixels and postbacks you will use for your campaign. I like how neatly organized everything is. 
You can track conversions using either Server-to-Server Postbacks or Pixels.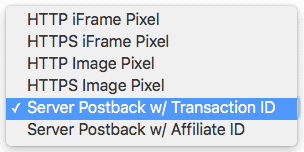 The documentation at help.tune.com/hasoffers makes it easy for you to implement the offer to your app or website.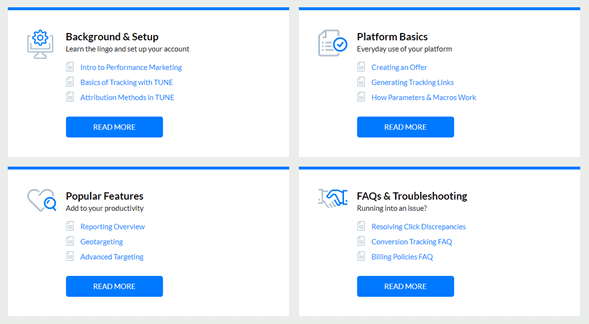 DYNU IN MEDIA Customer Reviews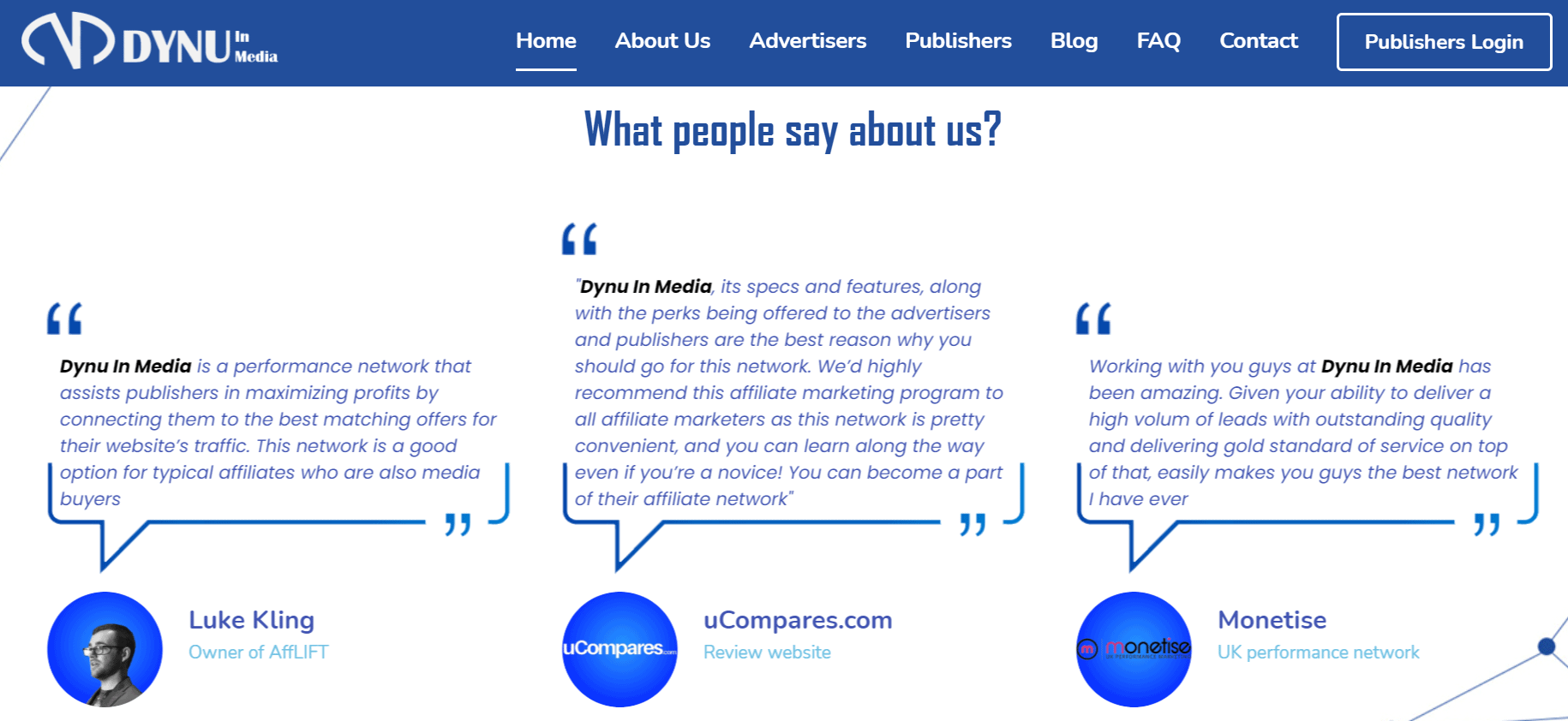 Quick Links
Final Words on DYNU IN MEDIA Review 2023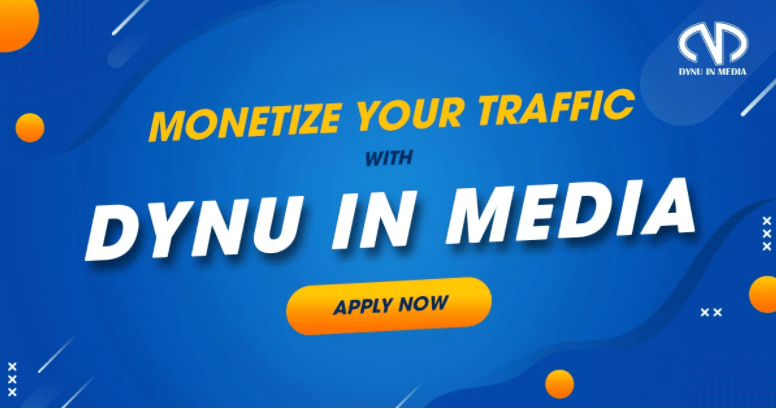 CPA networks such as DYNU IN MEDIA are amazing and should be known to more people. During the few weeks I used it, I was highly successful. My network has also caught the attention of a lot of top affiliates. The network's online presence will probably be expanded very soon as well. 
Experts behind the platform are maximizing the platform's potential to its full extent. I am confident that this platform will grow in the coming months because of its success in Asia, its plans, and its enthusiasm. You never know, maybe they will end up being the best network!
You should consider DYNU IN MEDIA if you want to sign up for one of the most professional and dynamic affiliate networks. With their dedicated and professional team behind them, you will be able to succeed in your campaigns.
Getting involved with this network will allow you to join a family of professionals who work together for mutual benefit. Why not join DYNU IN MEDIA and learn what they can offer you.
To know more about DYNU IN MEDIA, you can visit their social media pages- Facebook, Twitter, Linkedin.