More than a hundred networks exist on the local market, so finding a CPA network isn't difficult. Finding the right one for yourself can be challenging, especially if you are just starting out.
The offers you receive are bad, held up, or are approved slowly. This is why we decided to talk in-depth about VortexAds and why it is the best affiliate network that is focused on the gambling and dating niche. 
VortexAds Review 2023: Should You Join This CPA Network?
The Vortexads affiliate network specializes in the dating and gambling industries. The company only works with direct advertisers. The products they have in stock are exclusive. Gambling and dating are associated with ebbs and flows with FB and UAC, so they have their own extras to provide.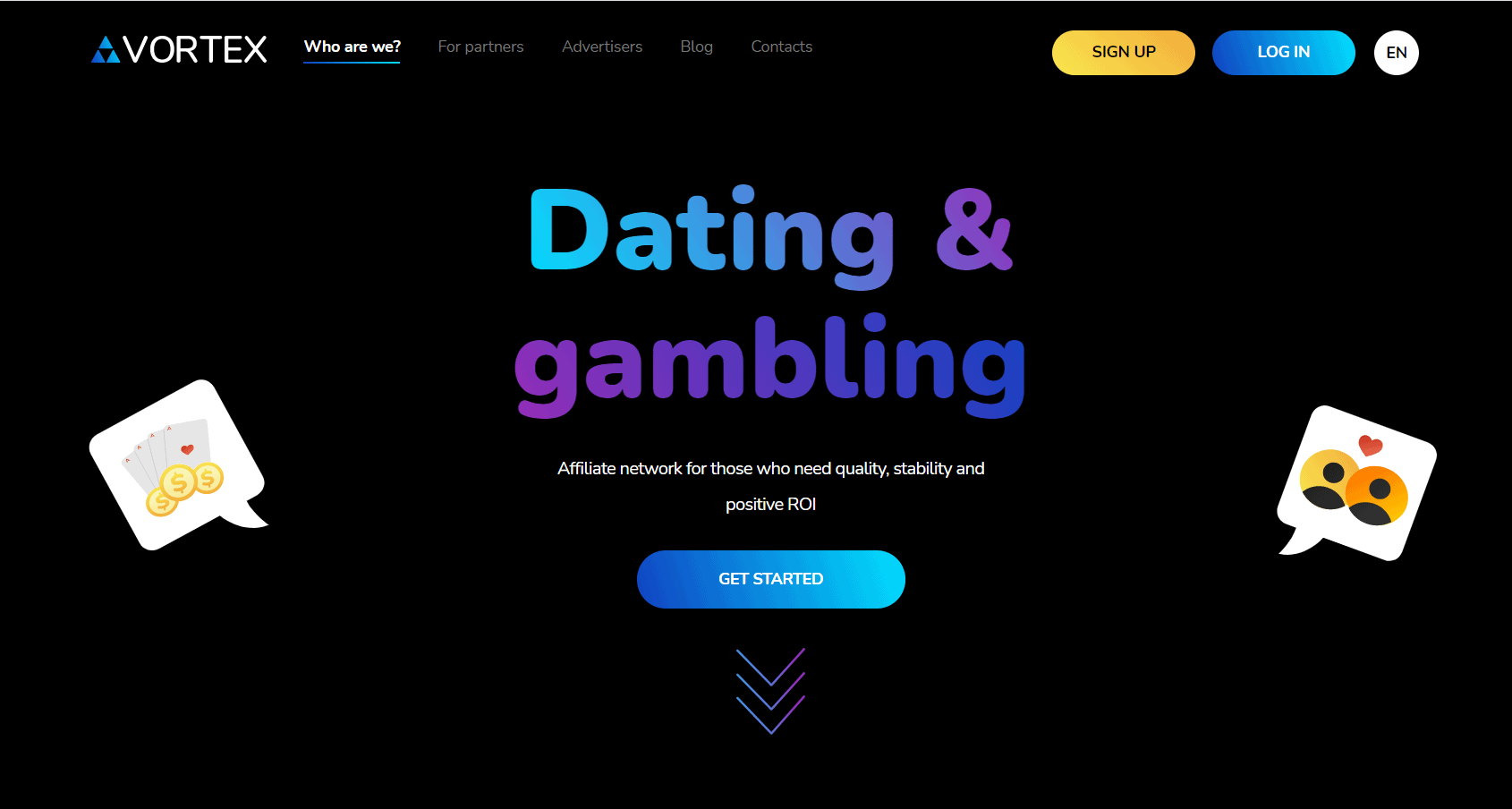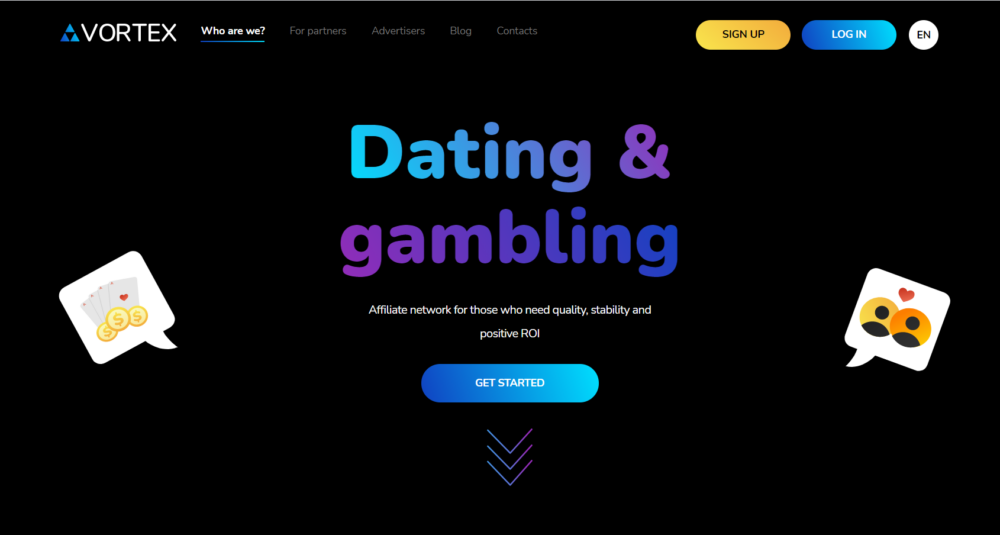 There are sometimes holds: in the case of dating offers no m30ore than 3 days, and in the case of gambling offers no more than 1-2 weeks (new affiliates may check traffic).
In general, the focus is almost exclusively on bourgeois offers, such as Europe, Anglo-Jaz, and the CIS. Direct advertising is all that they do. They can also create new offers based on your request.
How Do I Get Approved For My Vortex Advertising Publisher Account?
In order to sign up as their affiliate, I began by filling out their registration form. My traffic sources, earnings, and which other CPA networks I operate were some of the basic questions they asked me. Also, I had to fill in my Skype, Telegram, and WhatsApp usernames.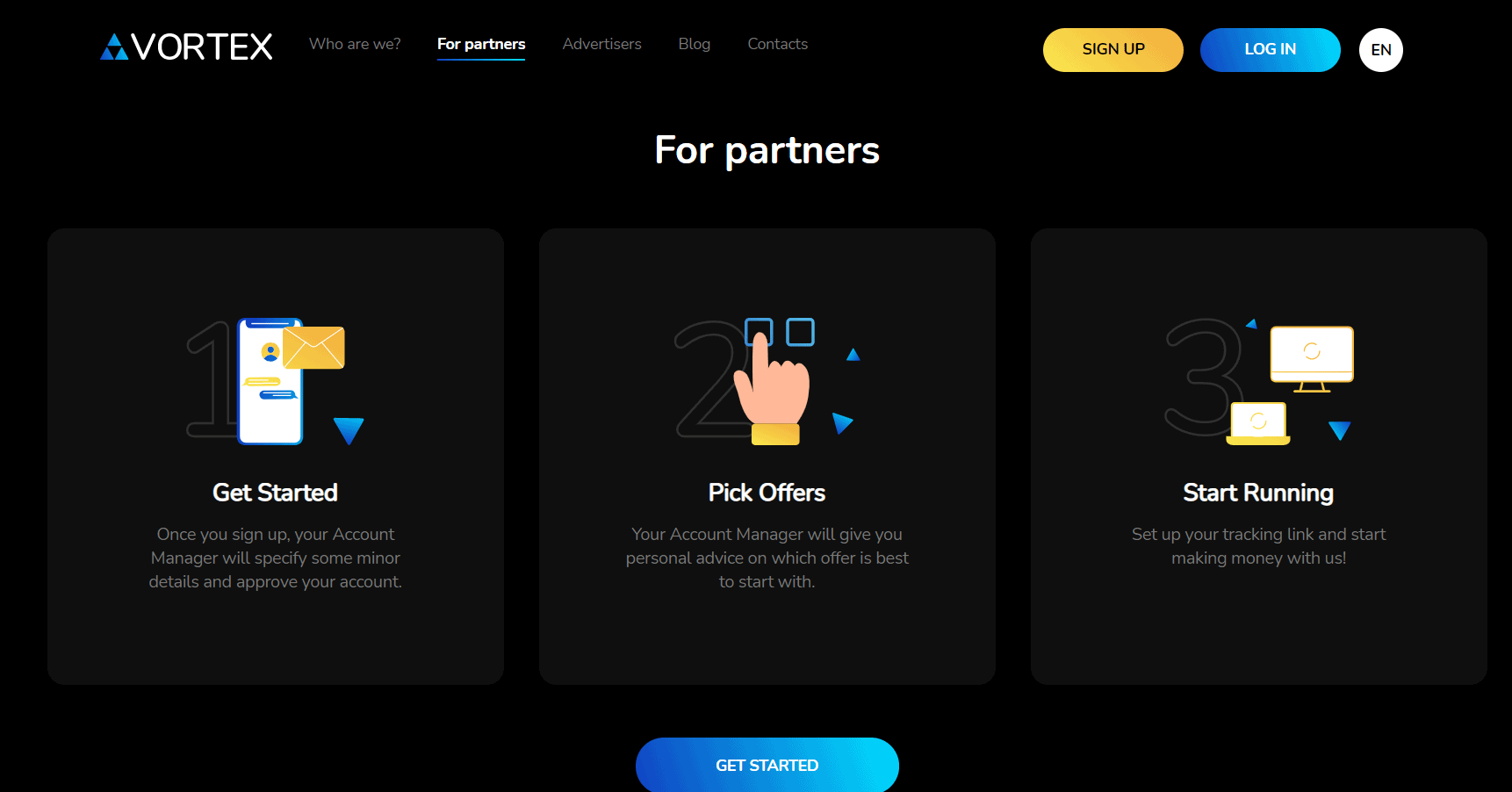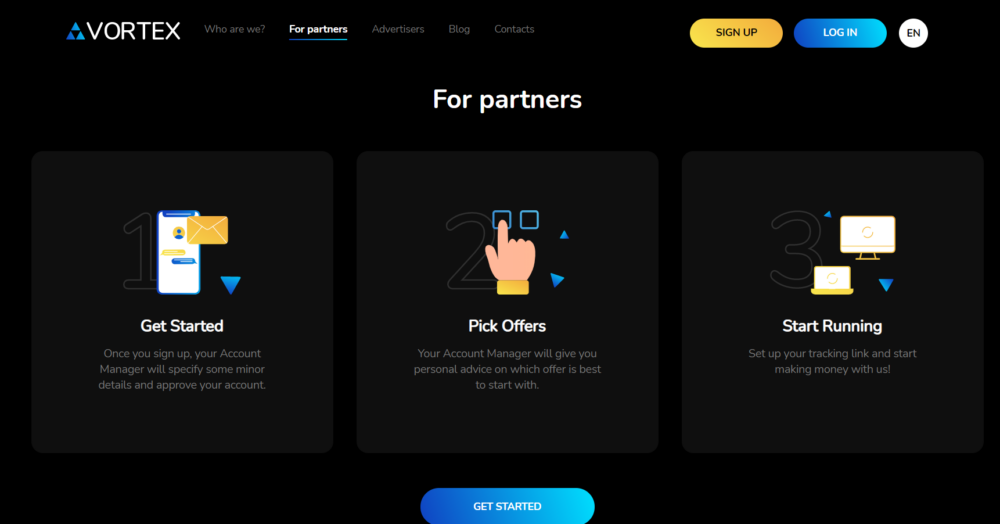 A member of their staff contacted me later. I was approved within a few minutes of chatting with their staff member.
A list of available offers will appear after that. You can also speak to your account manager to receive a list of the top-performing offers corresponding to the verticals and sources you work on.
You will also be able to get the expertise of your account manager on certain offers and they will help you with all kinds of issues.
How To Make Money With Vortex Ads?
The next thing I wanted to know was how much I would earn after obtaining my publisher account approval. To begin my research, I browsed the products and services of the advertisers.
There are 160 affiliate programs in the offers section that cover various verticals, primarily dating and adult websites, nutritional products, and financial products.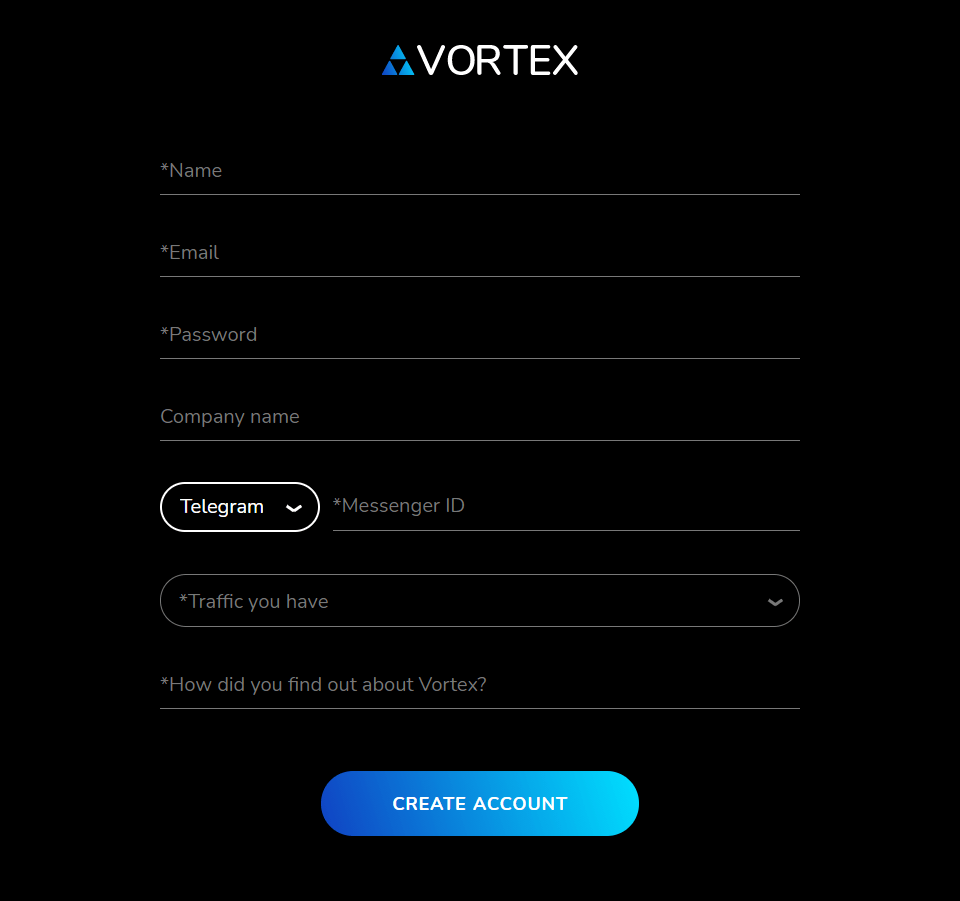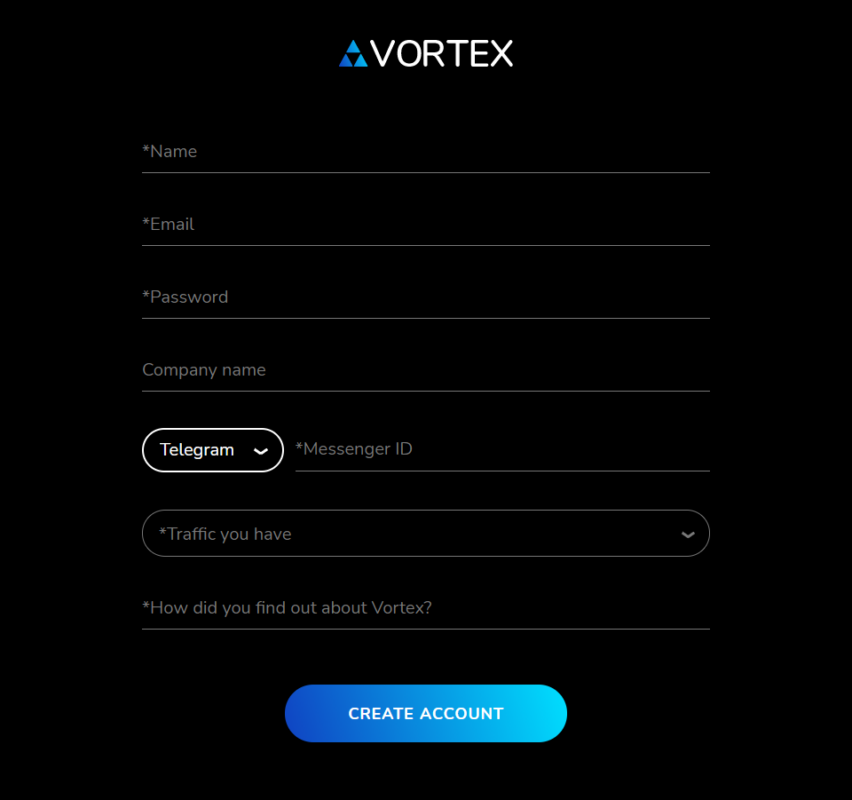 In comparison with most of their competitors, the selection is somewhat smaller. In contrast, most publishers may find it sufficient if they are able to locate just one or two advertisers who meet their needs.
How are Vortexads Offers?
VortexAds has different CPA offers from many different segments. Some of the top-paying CPA offers are Forex Trading, gambling, Casino, loan & finance, house cleaning, and so on. The average CPA rate offered by Vortexads ranges from $6.00 to $30 per lead and up to $800 per sale.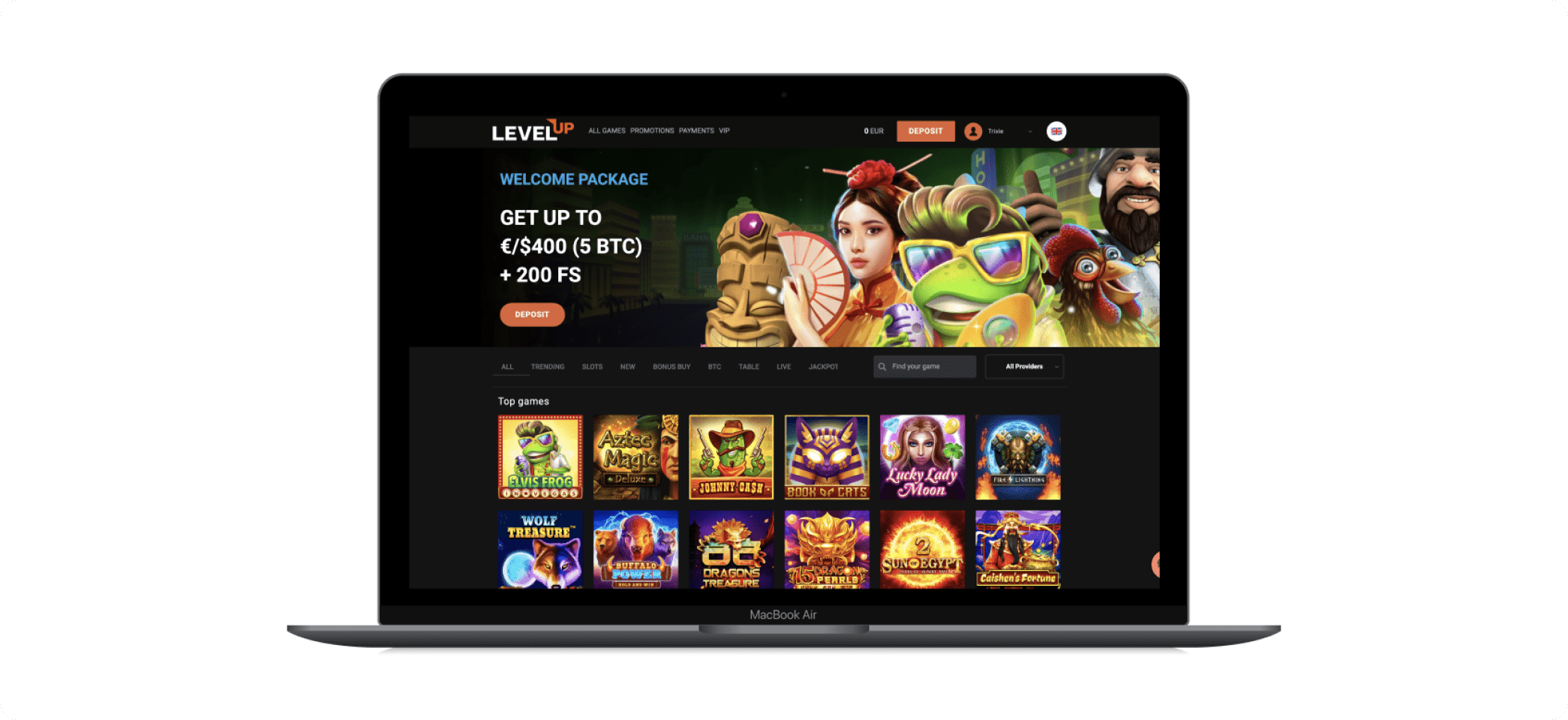 However, the number of offers disappointed me a little, because the company claims to have up to 1,000 offers to choose from on their homepage. While technically true, since "to" is included in the claim, potential partners will be left with unfulfilled expectations.
She has assured me that there are actually more offers than what I saw in the system later when I spoke to Lisa, my affiliate manager. The reason they are often private is so they can test the quality of traffic before running more "complicated" offers with their partners.
To determine whether you can make good commissions promoting their products or services, remember these things:
 There is a lot of competition in verticals like nutrition, financial products, and dating. When promoting such affiliate programs, it is hard to attract targeted traffic.

 Profitability is high in these verticals.
The fact that you have to work hard to drive traffic to these offers may make them an attractive choice for you if you don't mind doing so. Alternatively, if you are planning on managing affiliate marketing for just a short time, you should choose niches that are less competitive.
Personal Account
If your account has been approved, the dashboard is the first thing you will see:
You can view all offers that are available to you under the "Offers" tab where you can filter them according to your needs.
Several private offers are also available on the network. You can contact your manager for more details if you want to send traffic to exclusive products.
This page will give you all the information you need, such as approved or prohibited traffic sources, select age/gender group for best conversions, and be able to see the minimum deposit amount (if applicable).
To start promoting your offers, click on "Need Request.". In the short form, please describe the kind of traffic that you will be running. If you do not wish to manage all of this yourself, you can speak to your dedicated manager.
Following your offer's approval, you can create a funnel.
A custom landing page and creativity can be requested by TOP partners.
Using their in-house tracking system, VortexAds can easily develop any feature for prospective and existing partners. You will also be provided with a chat room if your account manager finds you having any integration problems or encountering some other technical difficulties.
The tracking stats will be available to you through your personal account even if you do not use a tracker.
Payouts
Its partners are able to receive payment terms ranging from Net-7 to Net-15. Thursday is the day for payouts. If you have questions about payment terms, please talk to your manager.
At least $50 must be deposited.
The following payment methods are available: WebMoney, Payoneer, Paxum, PayPal, Wire Transfer, and Bitcoin.
It takes an average of 1–7 days for a dating request to be approved and 1–2 weeks for a gambling offer to be cleared.
VortexAds Banners: Static & Video
Static Banner: In order for you to create a banner on Vortexads, access your account and from there you will be able to manage and upload your own banner on the "My ads" page. With each new campaign created, advertisers will be given a unique link by the VortexAds system.
Access your account and from there you will be able to view a list of all active campaigns. Copy the link and paste it in your web editor's Embed or Iframe code on Vortexad, add the banner image and save settings.
VortexAds Video requires one line of code to embed and play on your website.
Setting up VortexAds ad code on a webpage is very easy. Simply navigate to the "My Ads" page from your account dashboard. There you will be able to create a new campaign and add your own link to any web pages of your choice.
When done with all these steps, simply access your campaign and copy the embed code.
Find any webpage on your site, paste it in the "iframe" tag and save settings.
Why I Recommend VortexAds?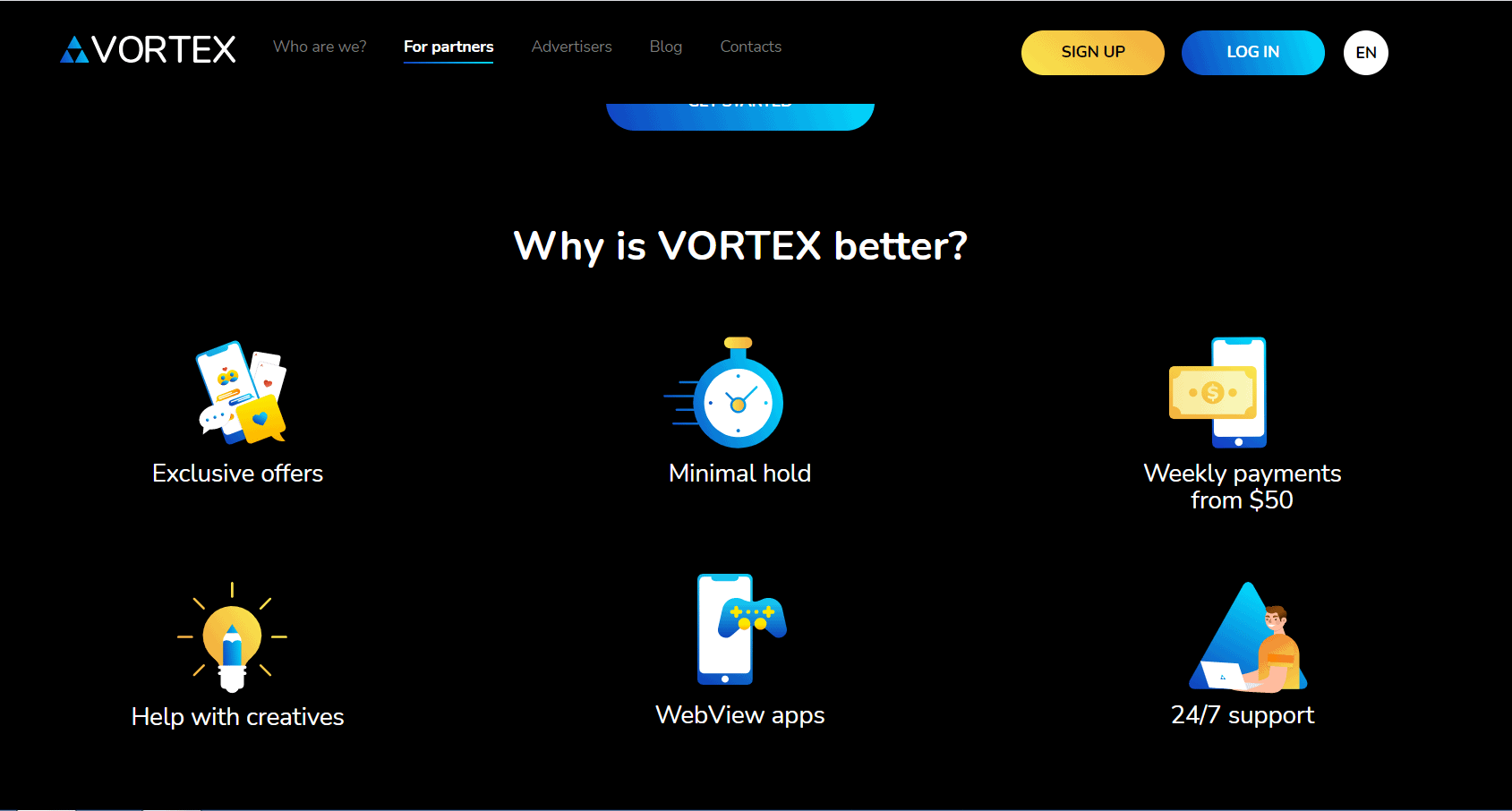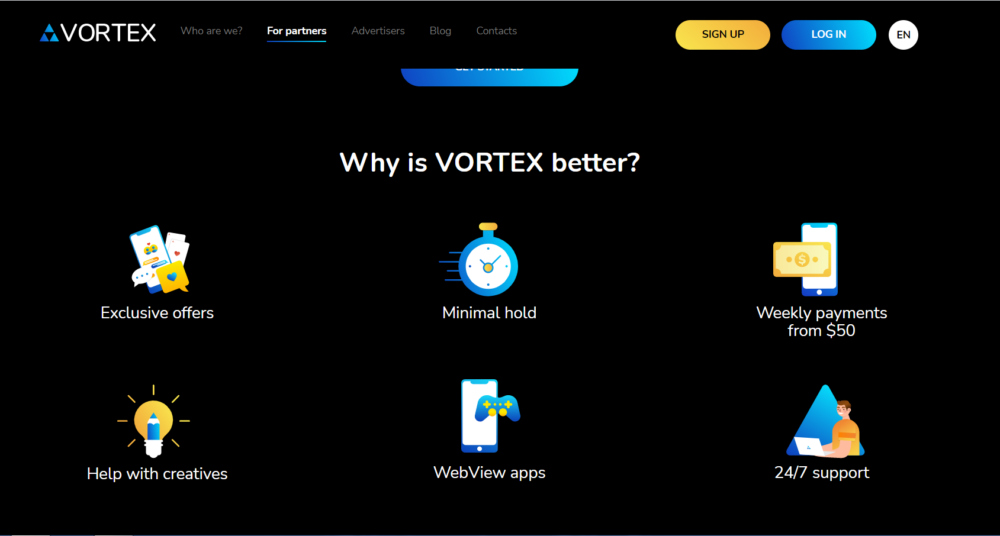 Vortex Ads – Legit or Scam?
I found mentions of this CPA network on various internet marketing and affiliate forums. Furthermore, I checked out the comments below to see if blog posts had mentioned Vortex Advertising.

In addition, I found affiliate directories allowing publishers to share opinions on the affiliate networks they were listed with.
Only two complaints were found, both without providing more specific details (which made it seem like they were caught being cheaters). I found tons of positive feedbacks, some of them with screenshots of the payments, and only two complaints.
I think it's a good score, and I might try them out if I wanted to market their verticals.
Vortex Advertising can offer you these main advantages over other networks:
More than 150 direct advertisers offer global geographic advertising. 

Smartlinks and exclusive offers;

Optimized landing pages and best-performing creatives;

You can earn profits without worrying: their experts will handle everything while you concentrate on driving results.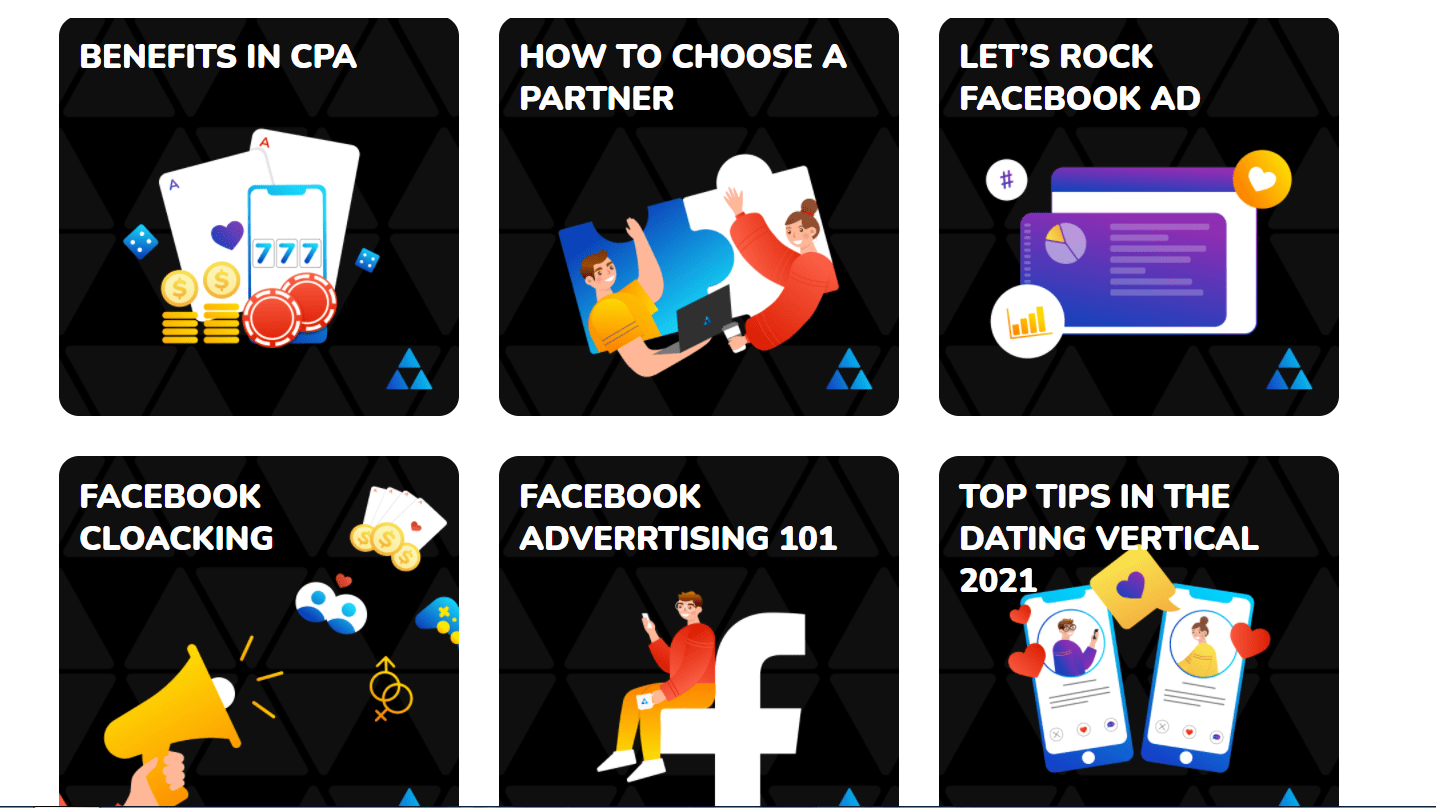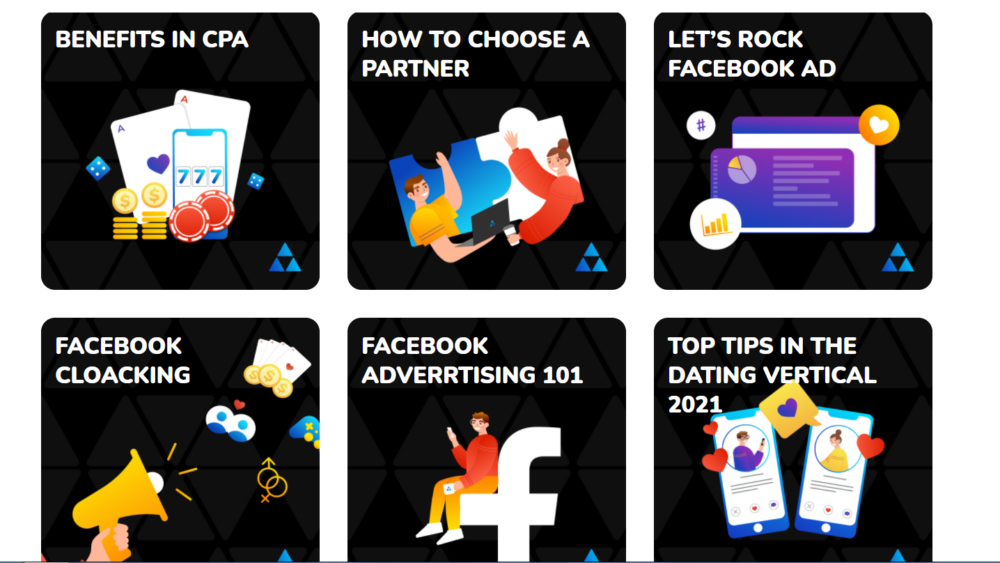 Pros And Cons of  VortexAds CPA network
Quick Links –
Vortex Advertising Alternatives
CPA networks should always be joined in multiples. For some webmasters, Vortex Advertising is the best choice while for others, another company may be able to provide a higher EPC (earnings per click). Your website niche and traffic sources have a lot to do with it.
Vortex Ads alternatives are Adcombo, CPAhub, and BizProfits. 
Conclusion | VortexAds Review 2023
The goal of VortexAds is to bring together advertisers and publishers to work together long-term. The objective of their partnership is to provide outstanding support to benefit both parties. The best traffic is provided by Vortexads to advertisers.
With their service, they provide advertisers with authentic pop-under traffic at no additional cost. VortexAds offers proper assistance in case you are stuck anywhere. Thus, join VortexAds now and increase your profit manifold.