Magoosh GRE

Check out

Kaplan GRE

Check out
Pricing

$200

$149

Best for

Magoosh is best known for its online teaching modules. They do not give any books, DVDs, or any videos. But, there online teaching style is par excellence.

Kaplan's most popular option offers targeted and focused prep designed for students who need to balance a complete course with their busy lifestyles. For students who want complete prep in a concentrated amount of time. Nine in-person classroom sessions paired with extensive out-of-class instructional resources and practice.

Features

Mobile App for Android & iOS
Timed quizzes
7-day free trial
200+ video lessons

Free GRE Flashcard app
180+ hours of content
In person, live online, or on-demand instruction by experts.
5,000+ practice questions

Pros

Flexible
Books Available On Amazon
Quality Exams

Offline Materials Available
Free Practice Tests
Customized Performance Analysis

Cons

Fewer Practice questions
No essay evaluations

Limited Mobile App Access
Tutoring is Expensive

Ease of Use

Value For Money

Customer Support

Check out
Check out
In this Review, we will analyze the specific courses of the two companies Magoosh vs Kaplan GRE, more closely, and determine the course that best suits your needs.
GRE preparatory courses are hard to choose and there are a number of online GRE courses. Here, we have shared and compared the two best courses; Magoosh GRE vs Kaplan GRE March 2021. We have outlined the pros, cons and detailed comparison between these courses.
Let's take a look at glance.
Magoosh vs Kaplan GRE Review
About Magoosh GRE
Magoosh is a young company founded in 2009 by four entrepreneurs in Berkeley, California. Its mission is to provide excellent preparation courses for high-quality exams at an affordable price. 
They currently offer course options for GRE, GMAT, TOEFL, SAT, ACT, LSAT, MCAT, IELTS, and Practice. From the beginning, its goal was to make test preparation affordable, entertaining, and useful.
At this time, they offer personal preparation courses that cost between $99 and $299 depending on the option chosen.
The main strength is to provide good value for money and to provide students with an amazing mobile app that helps them learn on the go.
Also, they offer a guarantee for improved competitive results (e.g., more than five additional points in the ERM or a refund) as well as e-mail support and well-designed video courses.
The company is continuously receiving sharp criticism from students who have learned to trust them, especially about GRE, GMAT, SAT, and ACT.
Get excellent grades on websites like Consumer Affairs (4.5 out of 5) and G2 Crowd, 4.6 out of 5.
If you want to see more courses about GRE, GMAT, SAT, and ACT, you can check out our detailed comparison about Kaplan vs Princeton Review. We have covered its full insight, pros and cons, pricing, and much more.
About Kaplan:

Kaplan, on the other hand, is the oldest company for test preparation in the world. It was founded in 1938 and now serves students from all over the world.
Unlike Magoosh, it offers a wide range of preparation courses for all imaginable standardized tests.
It also has a more extensive infrastructure with hundreds of educational centers around the world.
They offer much more than just personal preparation courses. Kaplan's greatest strength is the ability to create an online classroom that can meet 6 to 10 students sharing the same learning experience.
Of course, this type is more expensive and costs between $1,000 and $3,000. But they are great for students who prefer to work with a teacher.
The company receives mostly positive comments from students and has a rating of 5/5 on Trustpilot.
Fantastic customer service and the cancellation of some personal courses are the leading cause of complaints. Overall, Kaplan enjoys a high reputation in the student community.
Kaplan vs Magoosh GRE Comparison 2021
In this article, I will review the features and benefits of both options in personal preparation courses. Let's compare apples to apples.
Magoosh does not have an excellent YouTube channel for GRE, SAT, ACT, and TOEFL, but Kaplan does!
The MCAT is one of the toughest exams you'll ever pass. This 7-hour, 30-minute beast will put your knowledge and skills to test in chemistry, critical analysis, and reasoning, biology, psychology, and more. It also costs $315 per test, so be better prepared!
Let's see how the two companies behave in terms of MCAT courses.
Magoosh MCAT Course only offers its rhythm option.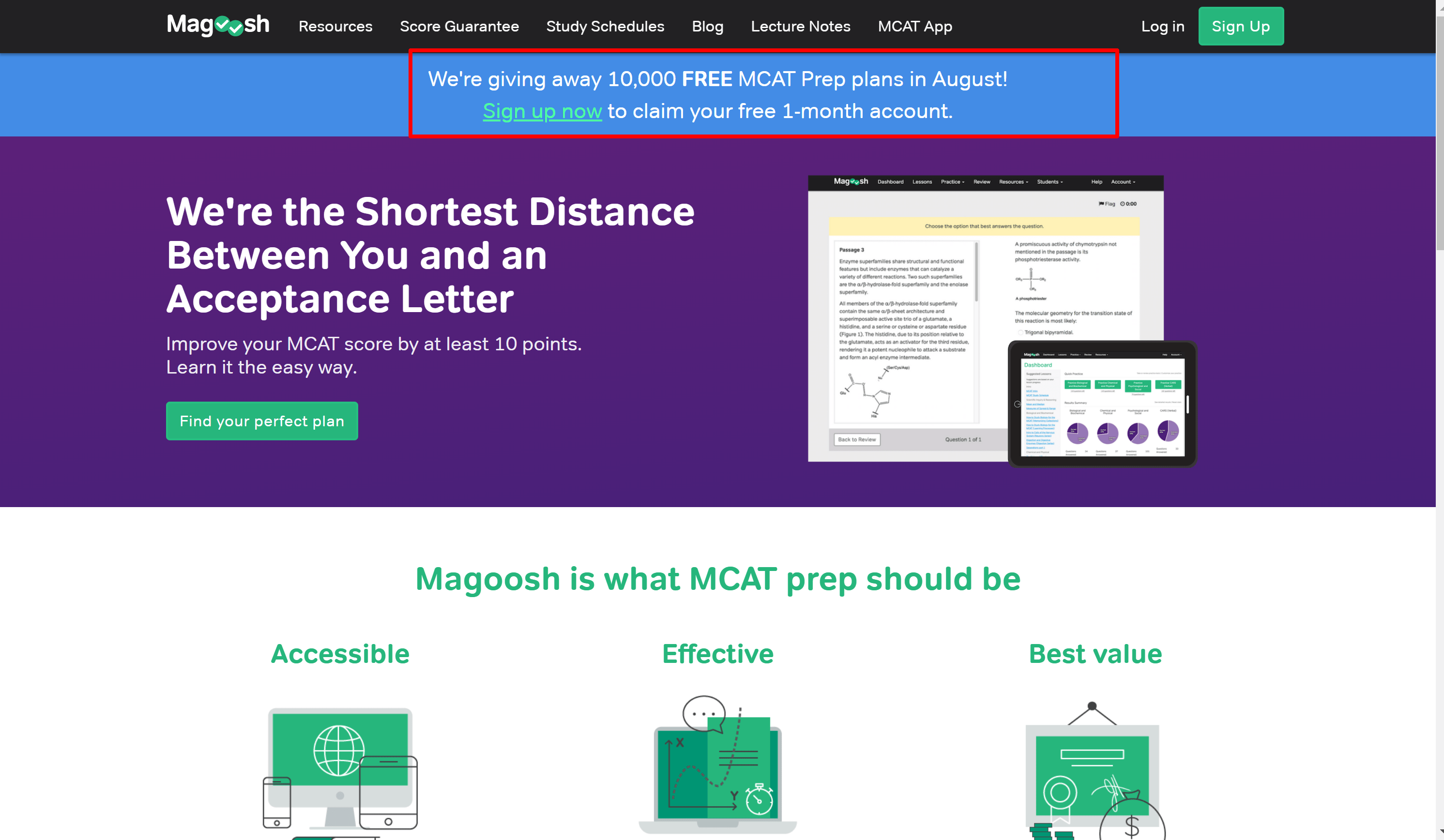 Therefore, in this general description, I will compare it with the Kaplan rhythm option to make it entirely correct.
Kaplan also offers a variety of MCAT preparation methods (including online and classroom courses). However, we will sign up for another exam.
The first thing that will surprise you here is a significant price difference.
The Kaplan self-study course costs more than $1,500 for five months, and the Magoosh course costs only $99 for 12 months. Then, before deciding on one or the other, consider your budget.
In terms of value for money, Magoosh wins here clearly. At a super low price, they offer over 745 practice questions, three full practice exams, and 380 video lessons.
That's a lot, especially since Magoosh's mobile app is much better and can be used to process learning material.
Main Quantitative Books From GRE
Here are some books for the quantitative sections of the GRE: Strategies and Practice Test.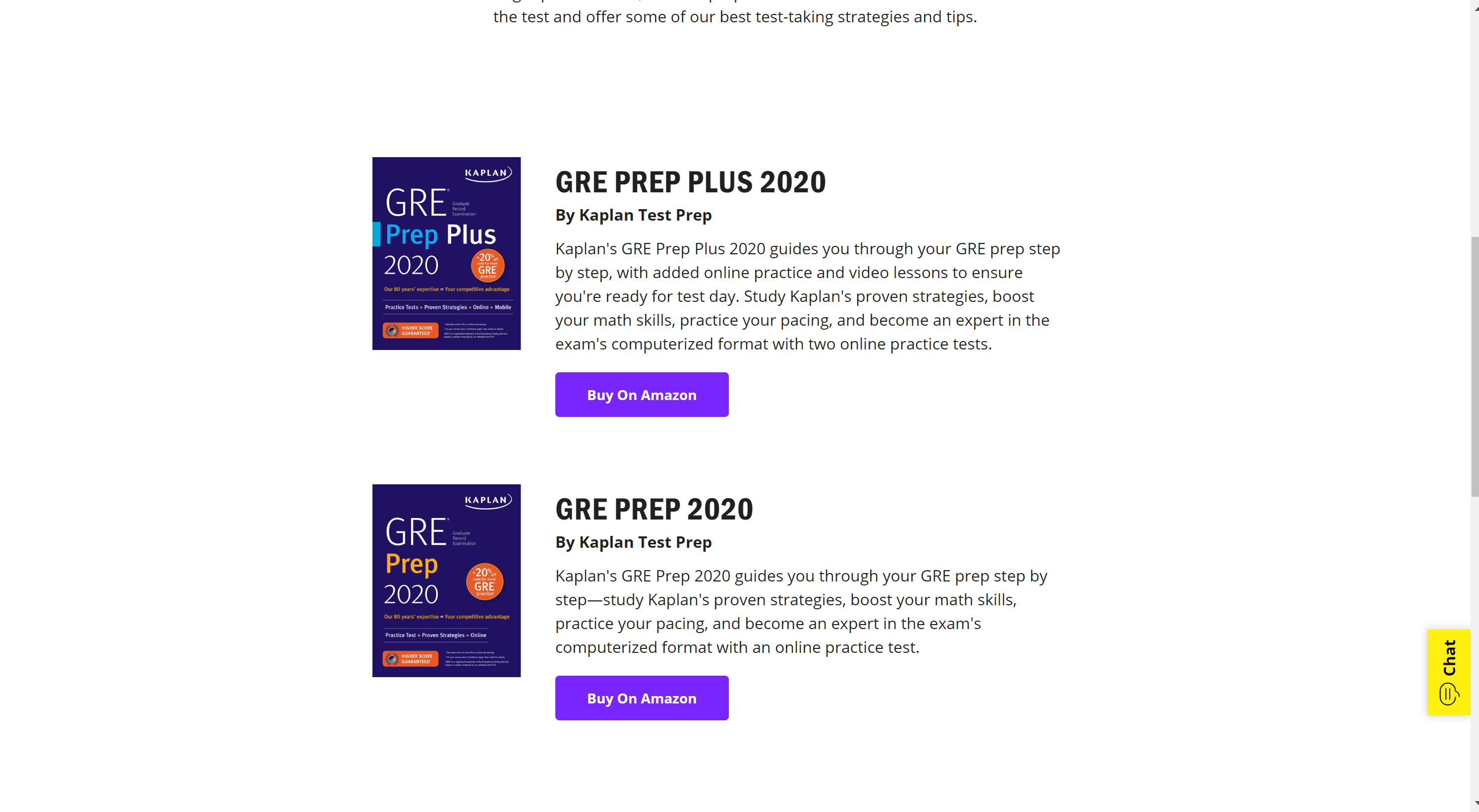 500 GRE Math Memory Cards (Manhattan).

Magoosh GRE Prep Books – (contains books for algebra, word problems, trigonometry).

Math notebook for GRE Kaplan Review.
The Main Verbal GRE Books
Here are some books in preparation for the GRE Verbal Section. Most students spend more time preparing the oral part than the mathematical part.
After identifying your weak verbal sections, read some books to improve those specific weak sections.
Magoosh

GRE Preparation Books (GRE Verbal Guide).

Magoosh reading comprehension.

GRE Vocab Ability Over 800 powerful memory and memory tips.
Is Magoosh Worth It?
In that case, I give Magoosh a conditional recommendation. The difference in costs between Magoosh and Kaplan is not as important in Abitur examinations.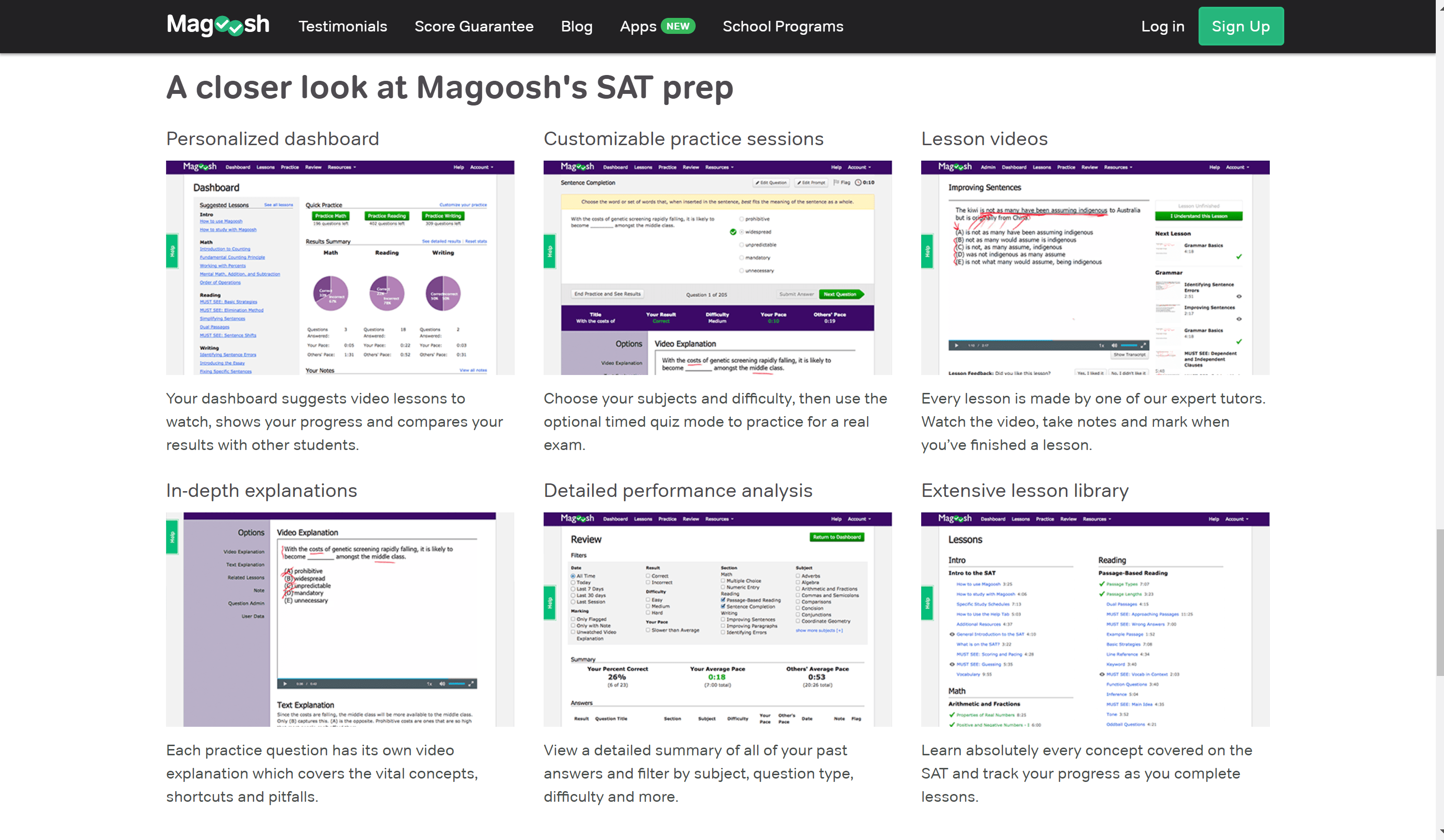 However, the mobile learning approach will attract many students. You just have to make sure that your child is disciplined enough to follow them.
Kaplan offers more learning materials, such as the eight field tests, but often 17-year-olds are not used to it.
I recommend subscribing to the free 7-day trial of Magoosh. If it works well, stay with them.
Quick Links:
Frequently Asked Questions:
✅ How accurate is Magoosh score predictor GRE?
Magoosh Score Predictor gives an accurate measure. If the dashboard predicts 159, you can get nearly 157-163.
🔥 How To Prepare for GRE?
Start with small steps. Don't rely much on freebies. Use courses like Magoosh GRE for better preparation.
🏆 How long is Kaplan Diagnostic Test?
Kaplan Diagnostic test for GRE will last for four hours.
💲💲 How much does Magoosh GRE cost?
Magoosh offer personal preparation courses that cost between $ 99 and $ 299 depending on the option chosen.
Conclusion: Magoosh vs Kaplan GRE? 2021 (My Verdict)
The Magoosh GRE and Kaplan exam preparation courses are great for you if you set a curriculum and follow it. If you want to learn at your pace, use only online material.
This is also a great solution for you if you usually need an explanation that goes beyond the text but does not want to sit in a classroom.
With the variety of explanations and the depth with which Magoosh explains every problem of the GRE and Kaplan GRE preparation courses are an excellent choice for most types of learners and students.
If the options for Magoosh GRE test preparation do not seem appropriate, look at other options, such as Manhattan Prep.